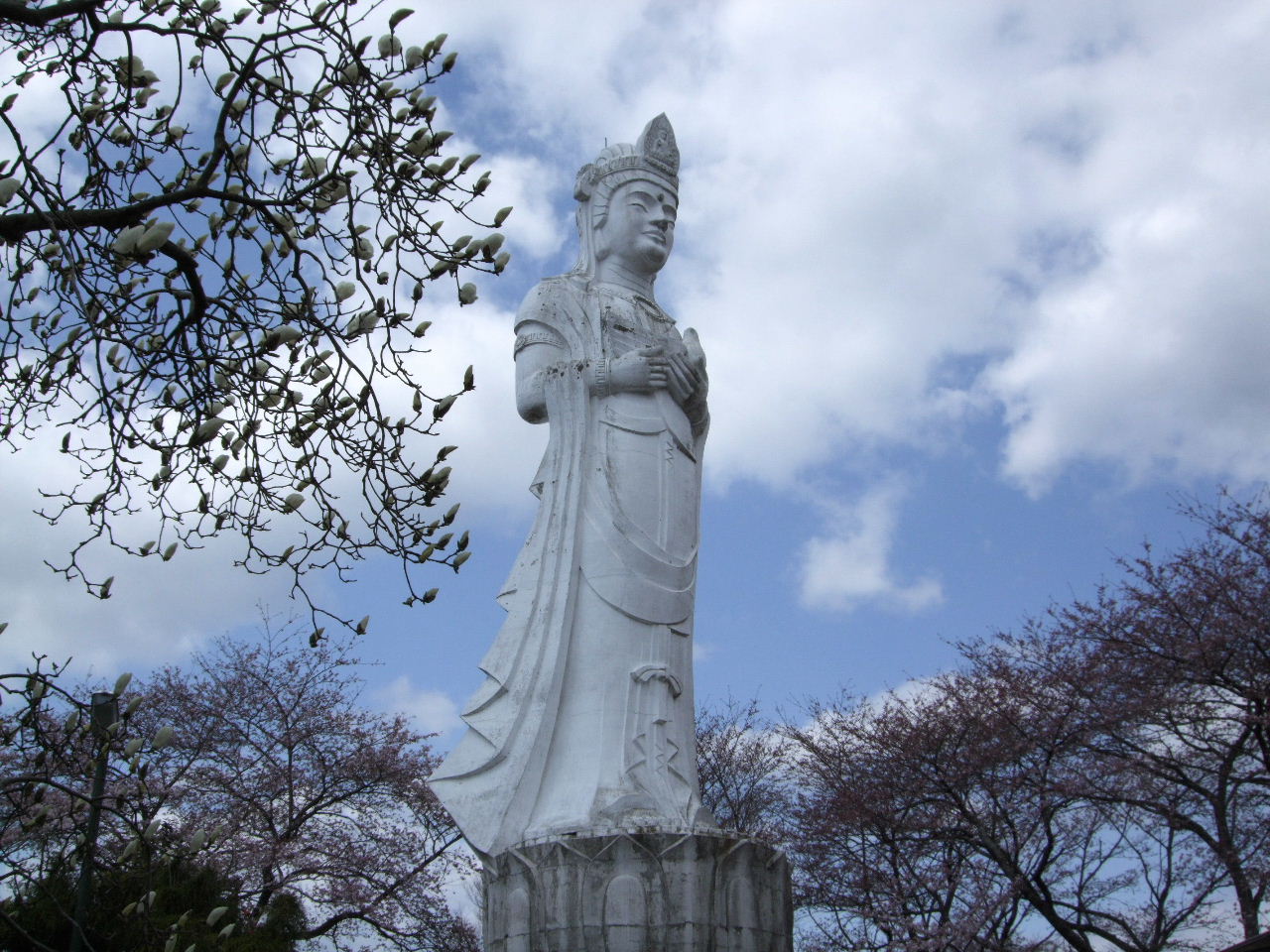 Voto:
Continente: Asia
País: Japón
Localización: Shibata, Prefectura Miyagi
Año: 1975
Estado: Terminado
Descripción:Funaoka peace Kannon standing Funaoka Castle park summit, the old man late Noguchi Tokusaburo of living in Tokyo in born Shibata in October 1975, was erected rice the peace and security of the wishes of the deceased wife Shizu wife of souls and the world. The height of the image is the womb the run is spiral staircase in the 24m, view from the observatory window in the breast can be seen until the ocean of the Pacific Ocean.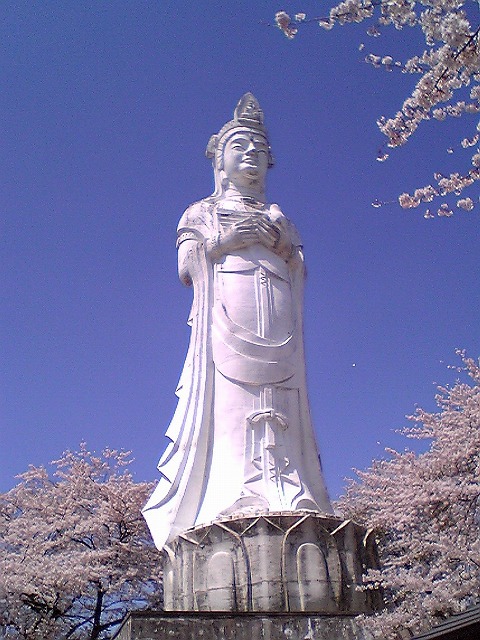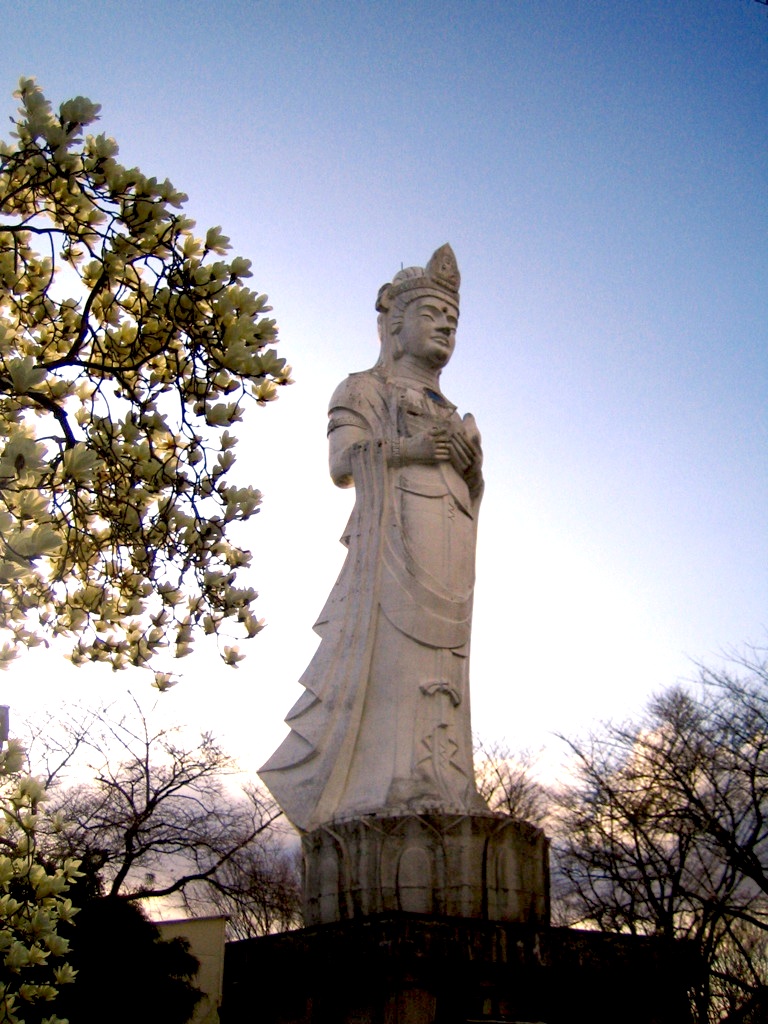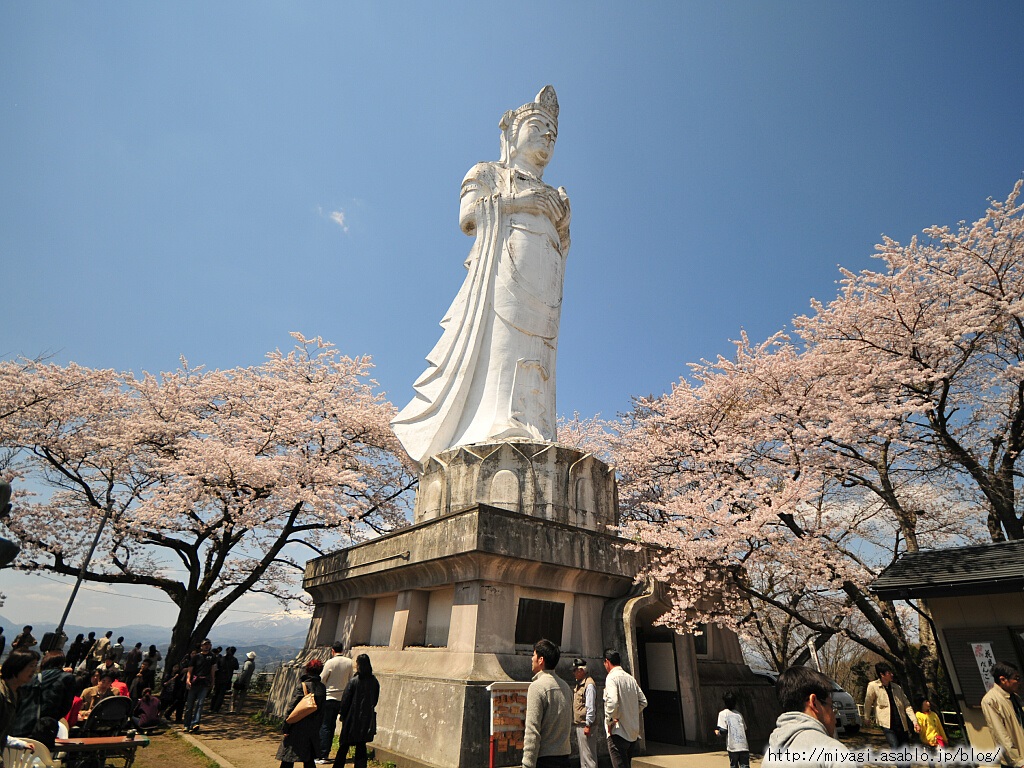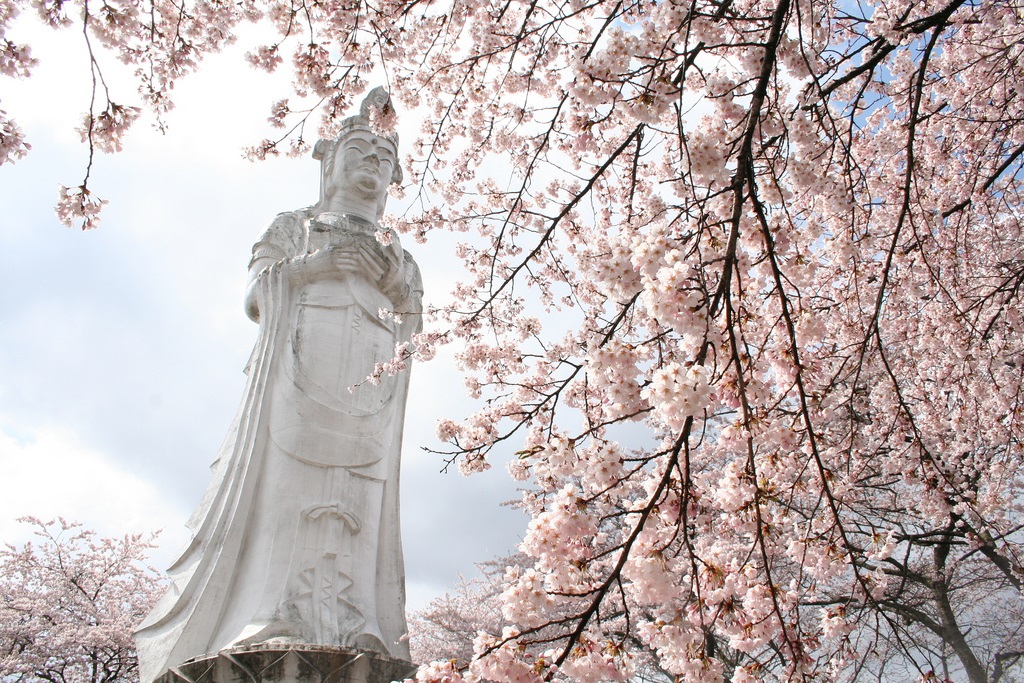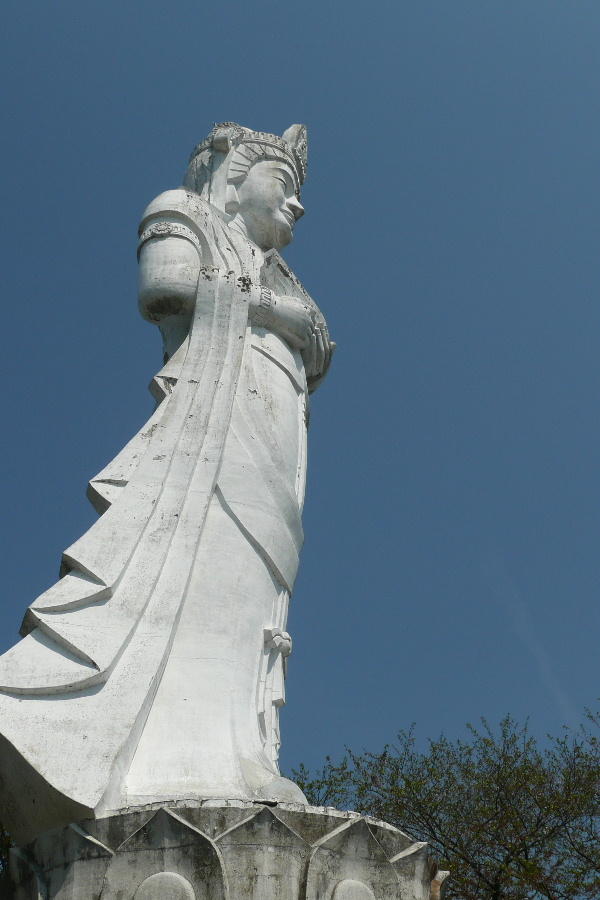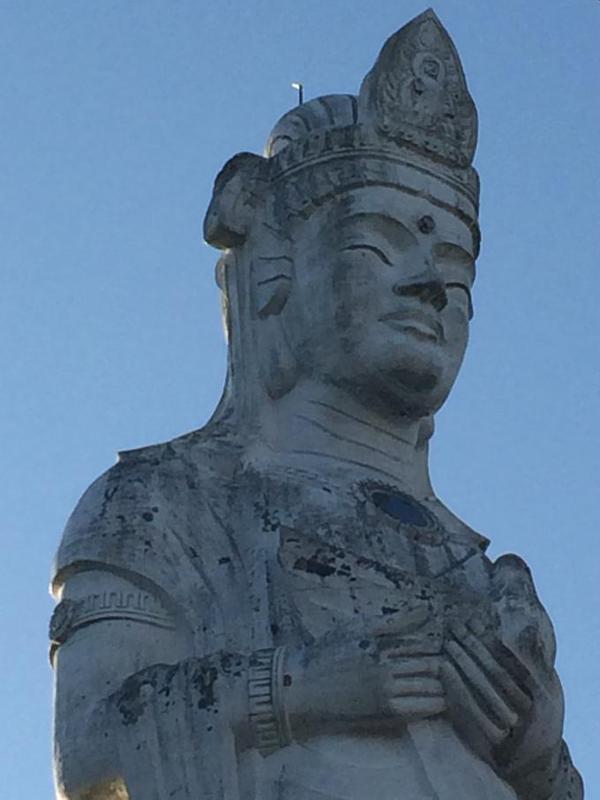 There to the summit Funaoka peace Kannon. Height 24m.
http://www.sendaimiyagidc.jp/sight_pps/d_tourist.php?id=0000000314
November 6, 2007
Detour in school festival
School festival investigation as a regional tourism resources
Today I went to school festival of Sendai.
When this thing is that it is the time or opportunity, let's reported.
Funaoka Castle of landscape
It is a ship Okayama landscape of today's deep autumn and spring (from pamphlet photograph).
Although some people say that the Shibata nothing
Shibata View from Funaoka Castle Ruins, Shiraishigawa, peripheral mountains is, had shines in air of Fukaaki.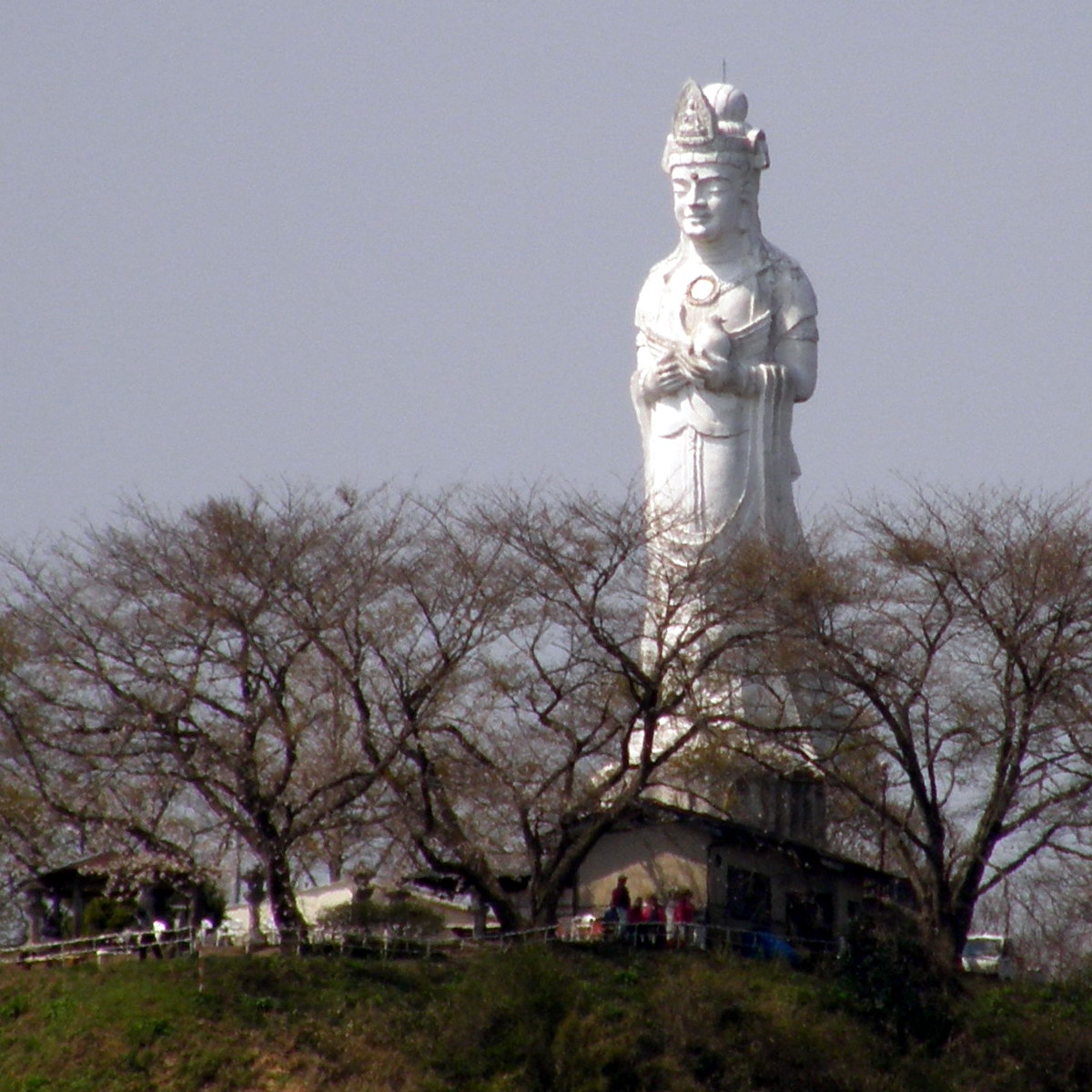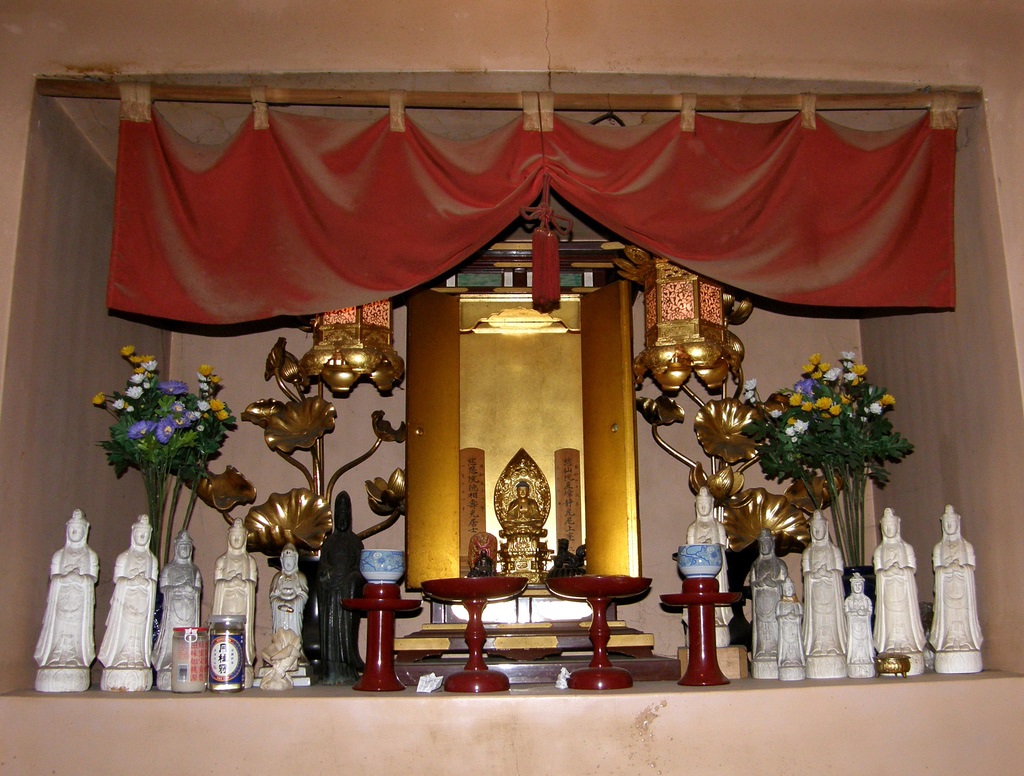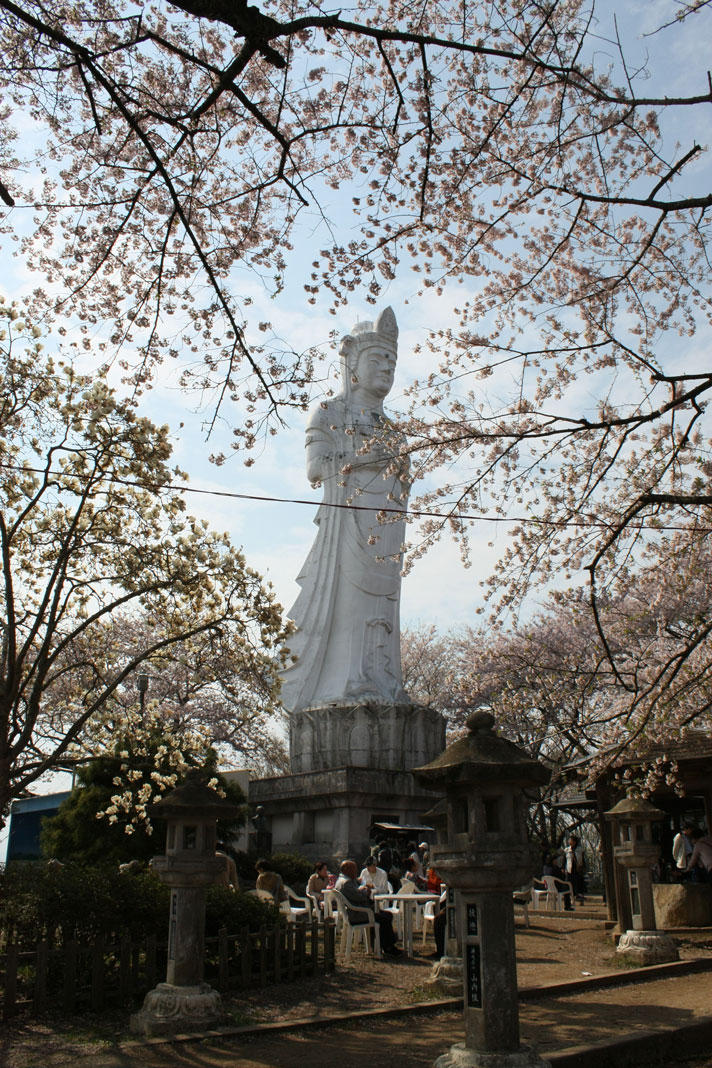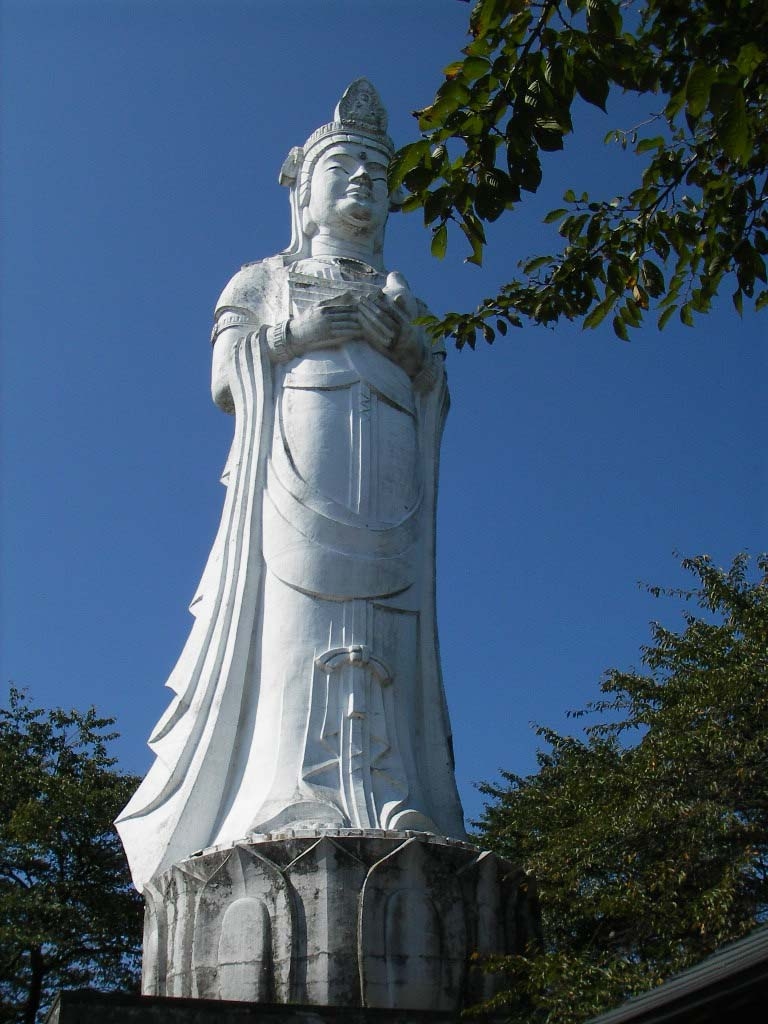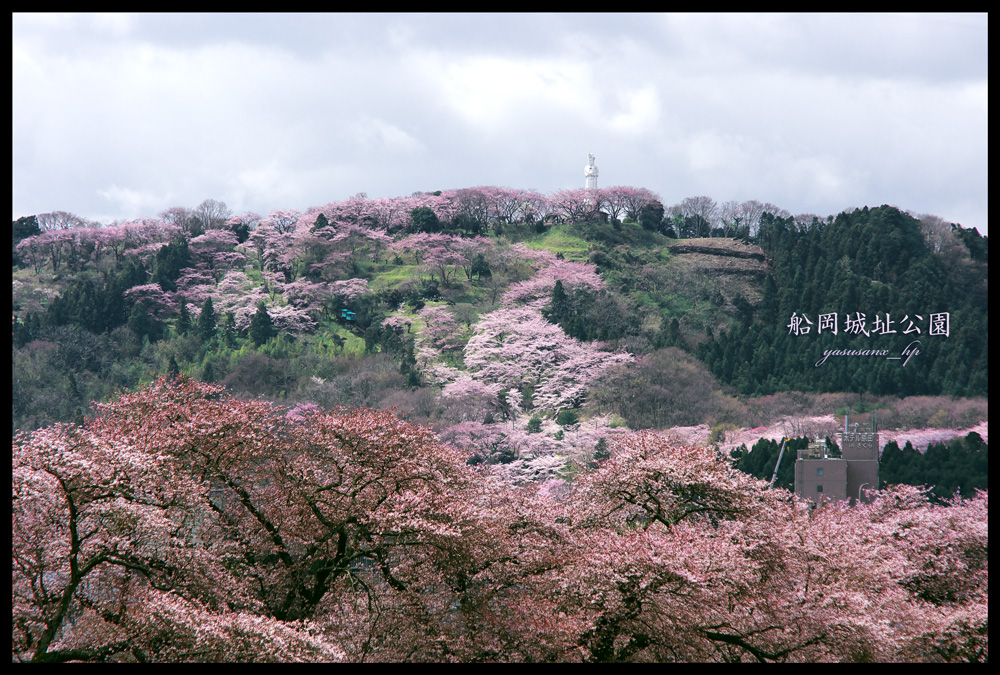 Watari district and the Pacific Ocean can Distant view to far away.
Annotation
Shiraishigawa and Abukuma that appear in the lower left corner, you are joined in this first.
Or Kannon would be what religion
Complex religion coexist Japan, or everyone would know the etiquette of choice of each religion.
I do not know even your own home of sect. Everyone is left home parents.
In a foreign country to 27,8 years ago, and went to church every night there is a certain situation, there was that it is now ... Christian.
Because had been abandoned in luck this year, and has been praying daily lucky few remaining remaining 2007.
Inside of Kannon, you can climb and have become a spiral staircase as the inside of the Statue of Liberty. Since spin round a narrow place, you around is very eyes. You can see the different orientations to have a viewing window.
http://mituhasi.da-te.jp/d2007-11.html
http://nano87-batake.at.webry.info/201305/article_2.html
https://www.flickr.com/photos/maynard/471159833/in/photolist-HCPpp-HCPm4-HCPhg-81nikh-HCCT3
http://spottedseal.at.webry.info/200804/article_11.html
http://blogs.yahoo.co.jp/yasusanx_hp/41776458.html
http://www.panoramio.com/photo/90298970
http://ciao66.exblog.jp/7835545/