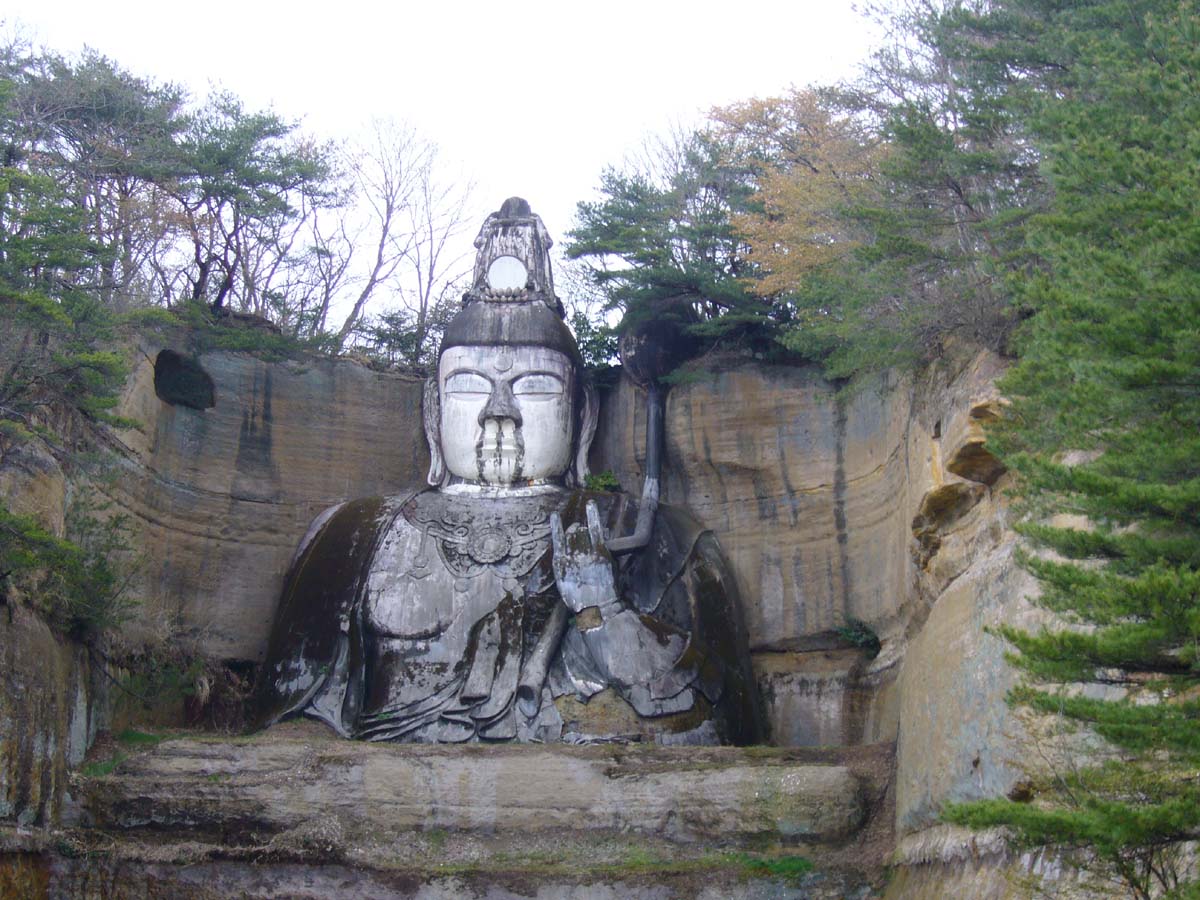 Voto:
Continente: Asia
País: Japón
Localización: Sōma, Prefectura Fukushima
Año: 1930
Estado: Terminado
Descripción:The southern end along Route 6, Soma city is "hundred feet Kannon".
That it over the years the statue by using a sheer cliff, and with are hand-carved.
Ambition trying to achieve generation to major theme Our ​​inheriting admire very much.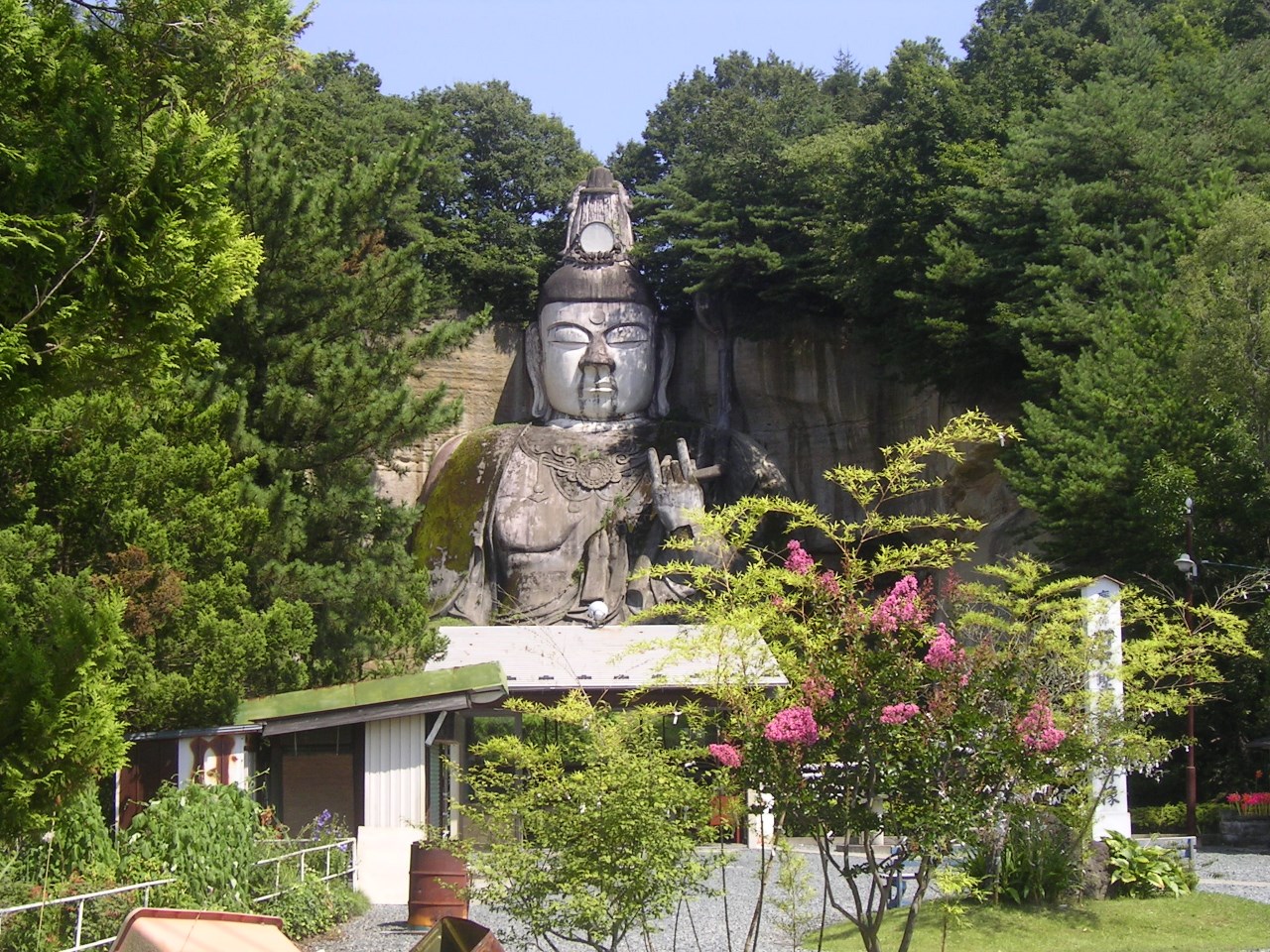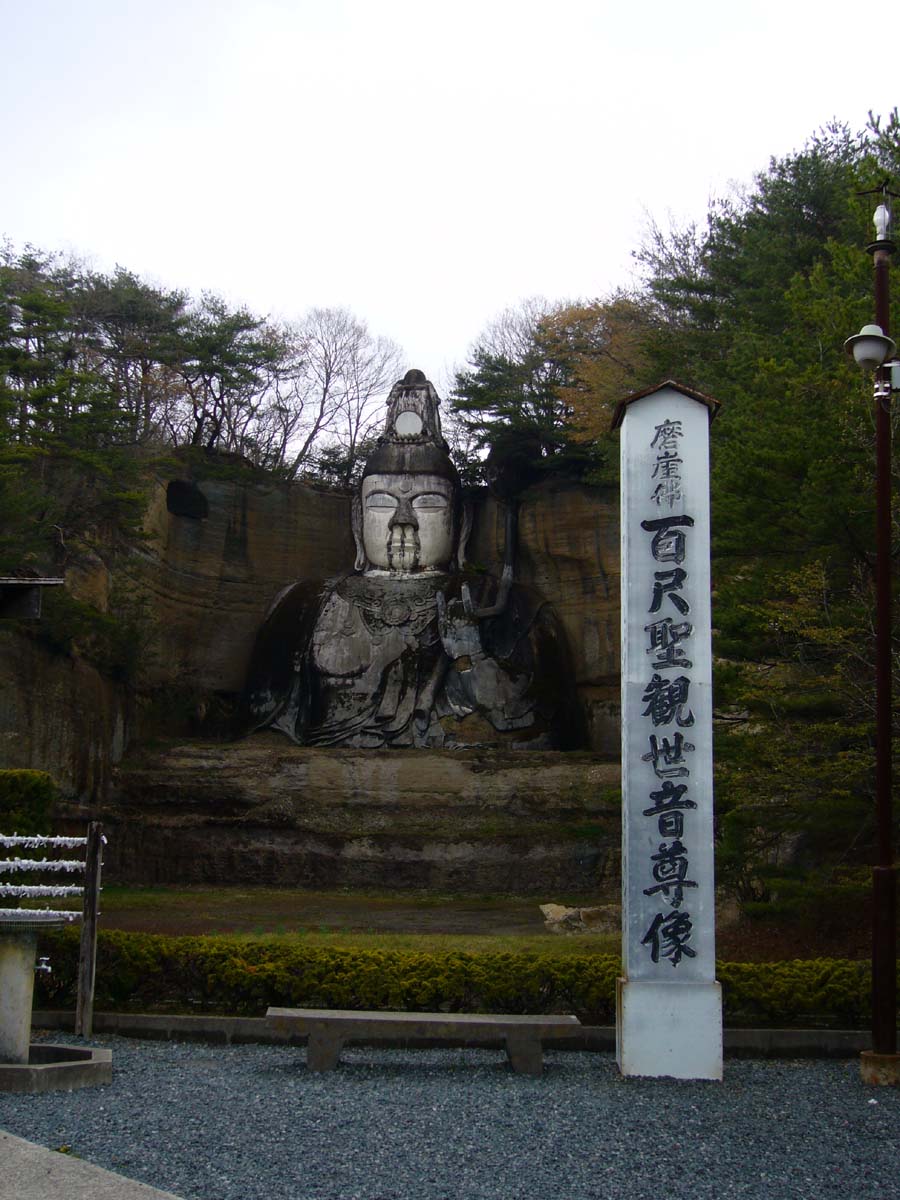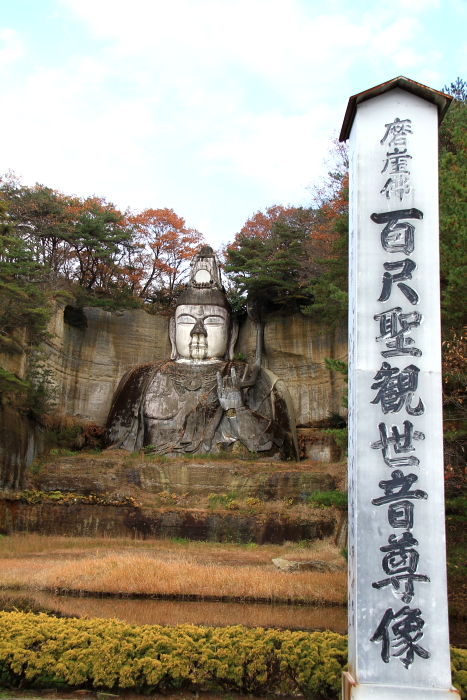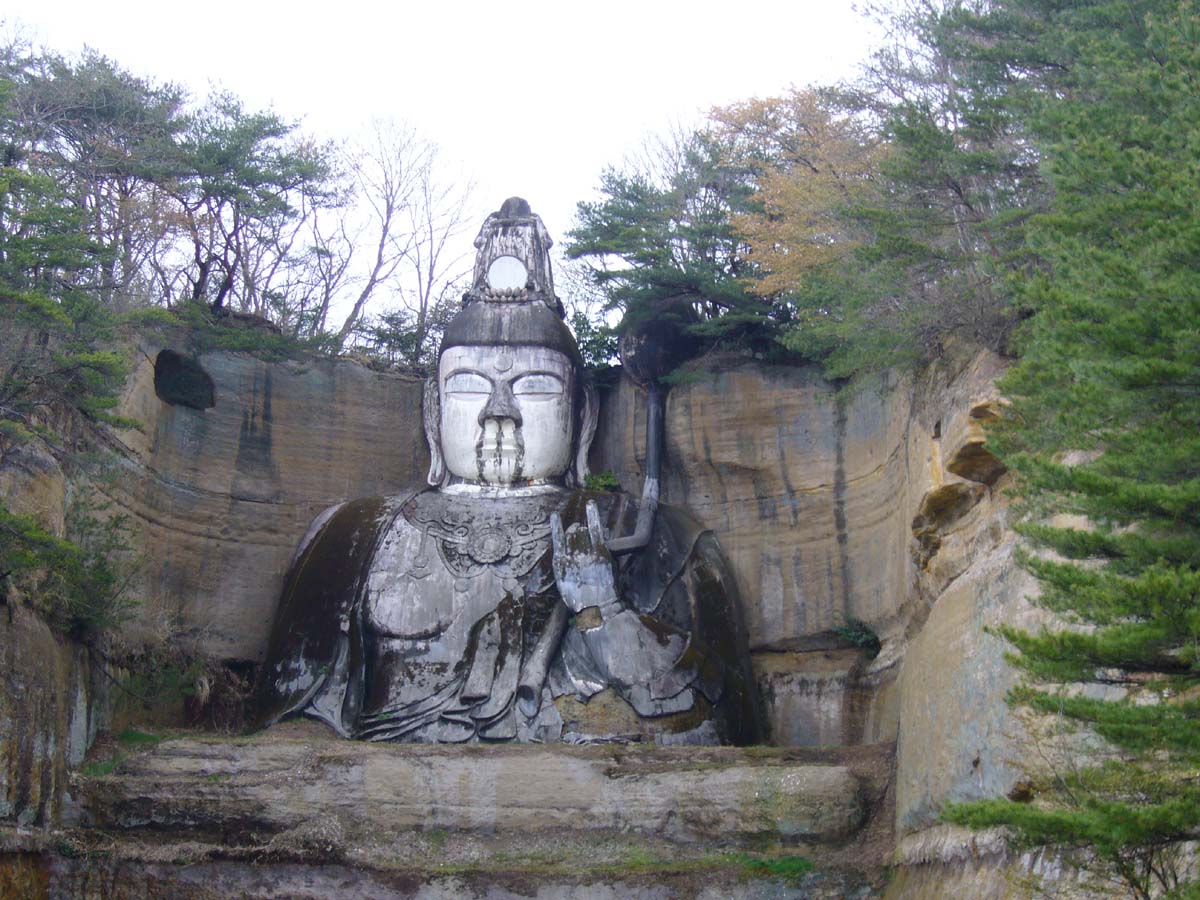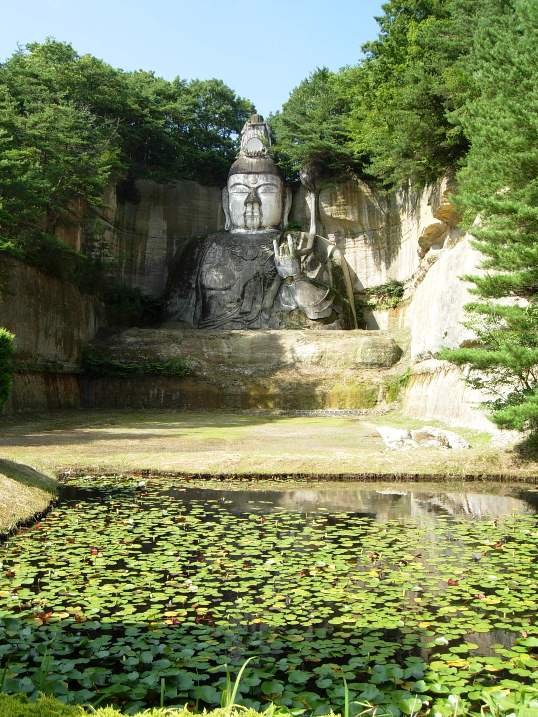 I came in first here it's about 25 years ago from now, but it was a rough feel more at that time.
As suddenly, the statue that appears felt "(was bombed Taliban, the Buddhist image group) looks very Bamiyan ruins" to emotion foreign to the place without even do-Na.
Peripheral facilities ready, has become a pretty clean now, it's a worthy tourist destination.
http://blogs.yahoo.co.jp/robin_scottt/16169502.html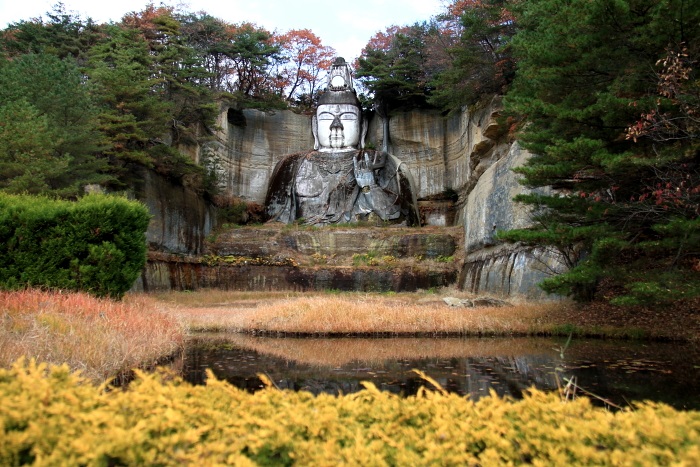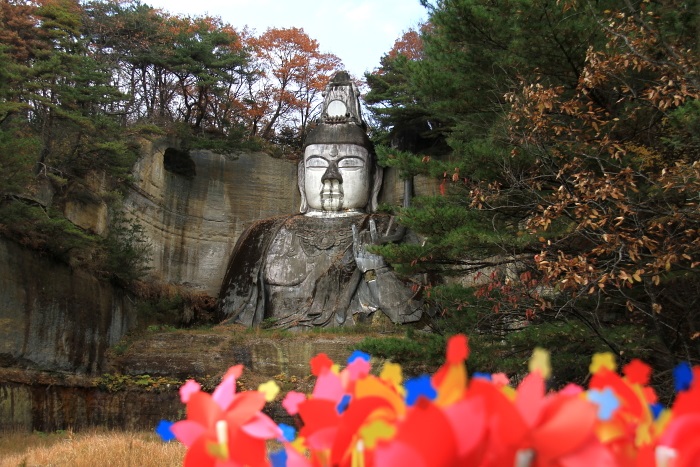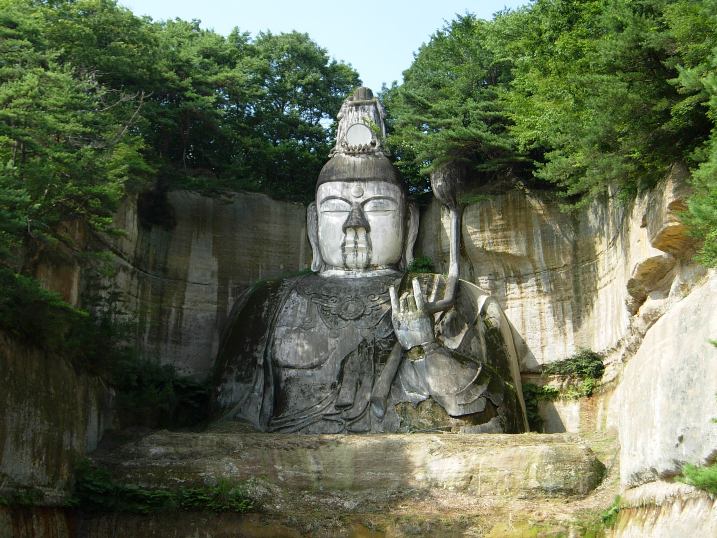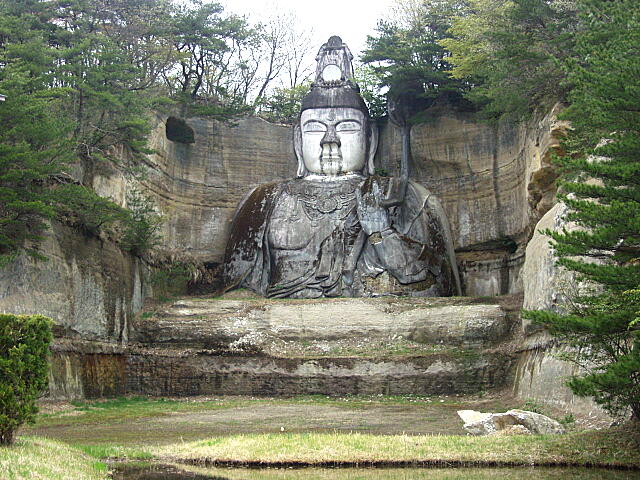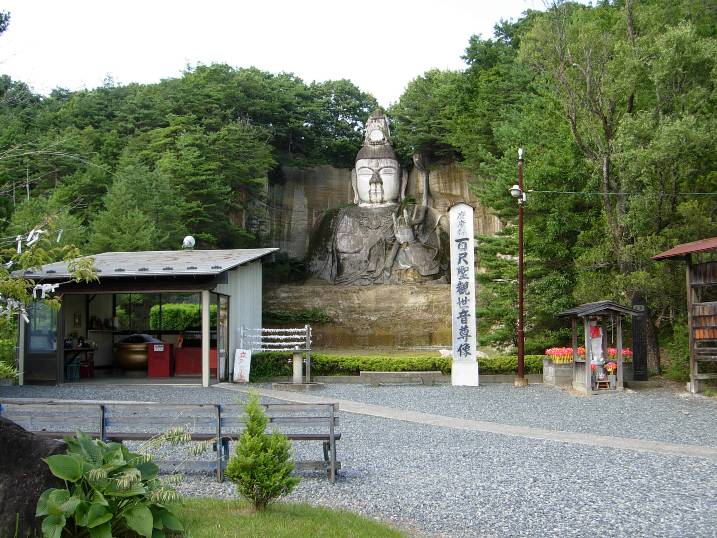 I was impressed to know that rough Yoshiaki-san was trying to make in Soma City, Fukushima Prefecture in the article of the July issue of NIKKEI MAGAGINE "hundred feet Kannon". Mr. Yoshiaki rough died already, rough Yasuhiko's son of the second generation also died, rough Yoshimichi's third generation are making now. It is 88 feet so far.
The phrase "I want to make a large statue that remains to posterity" hundred feet Kannon, Buddhist image maker, Mr. Yoshiaki rough home-grown is determined purpose suggestion, start making the rocky mountain of common land of the village is the statue in 1930. While being derided as "eccentric", was sandwiched the interruption of World War II, went to promote carving plugging away with pickaxes and fleas from the environment. Ara's is death in 1963, an enormous debt was left to later. However, I think this will be passed on to the children. And, is working fine carving and we now Yoshimichi's third generation Yasuhiko's second generation when there are no more.
If you have been surfing that this hundred feet of Kannon, good story because it was riding to the next site, and I was allowed to full text reference.
http://saeri.net/essay/009hyakusyaku.htm
http://ja.wikipedia.org/wiki/相馬市
http://ameblo.jp/dragon1951/theme-10001637042.html
http://souma-ganchan.blog.so-net.ne.jp/upload/detail/E799BEE5B0BAE8A6B3E99FB3EFBC91.JPG.html
http://blog.goo.ne.jp/hi-sann_001/e/8ef2a7690b4d127989e7f8df6b15a754
http://blogs.yahoo.co.jp/souda_bikeninorou/61416267.html