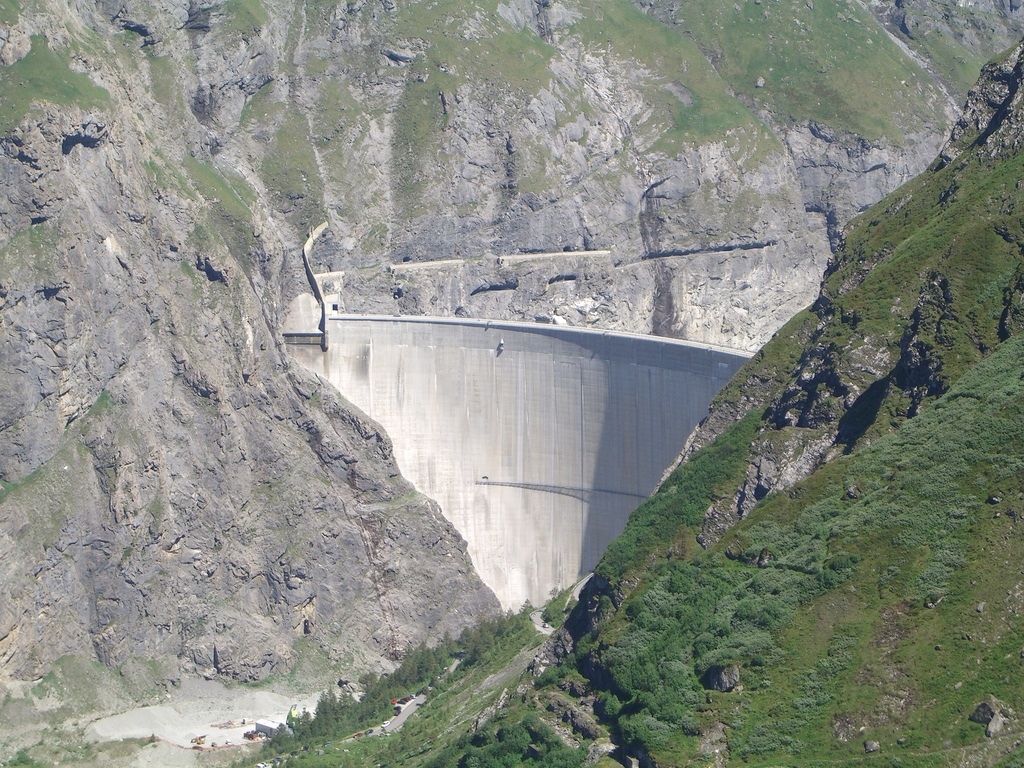 Voto:
Continente: Europa
País: Suiza
Localización:
Año: 1957
Estado: Terminado
Descripción:El embalse de Mauvoisin constituye con sus 250 m de altura la presa con muro arqueado más alta de Europa. Asimismo, es la segunda más grande del Valais, con una capacidad de 211,5 millones de metros cúbicos. Está destinada a la producción de energía, pero también sirve como protección contra catástrofes naturales.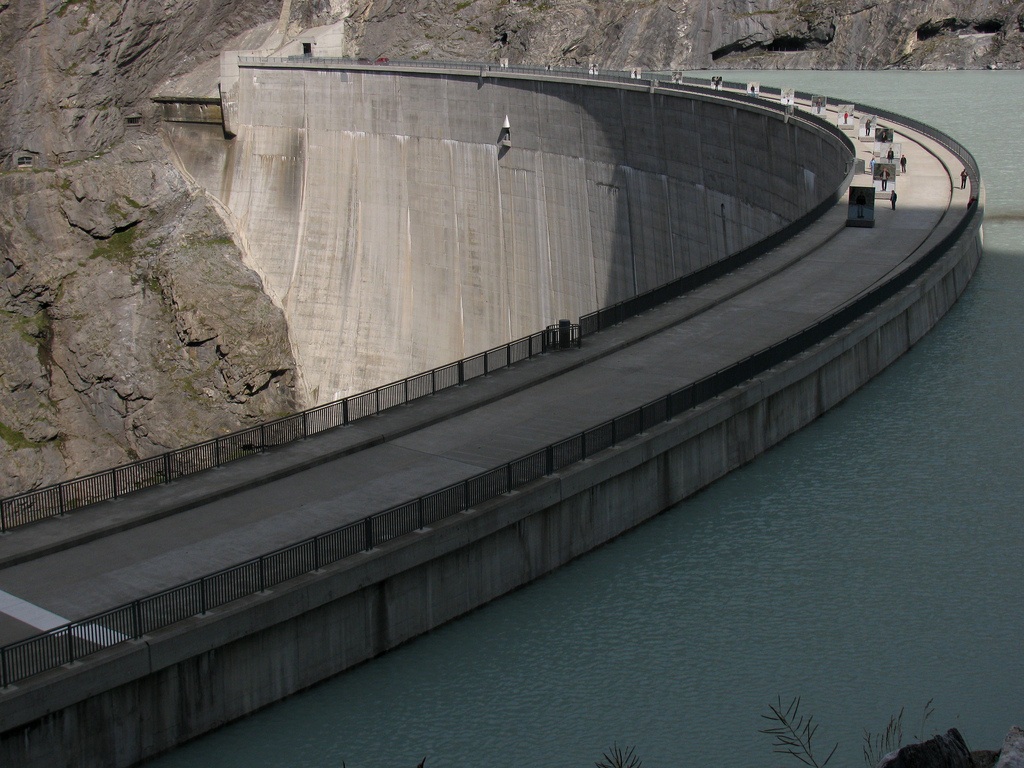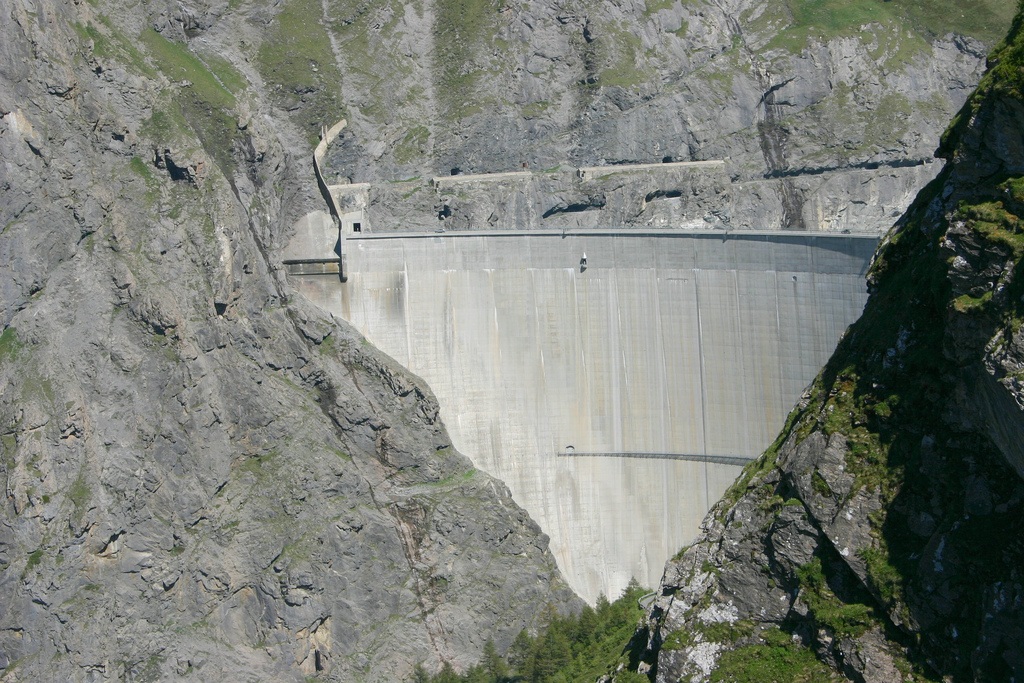 En efecto, su construcción se acordó después de un evento de este tipo. En 1818, la fractura de una presa de hielo natural, formada por el glaciar Giétroz, provocó un aluvión de 18 millones de metros cúbicos de agua que arrasó con todo lo que encontró a su paso: personas, animales y bienes de carácter cultural. En las aguas fallecieron 44 personas.
El Tour du Lac de Mauvoisin es una excursión agotadora (7 horas), pero fenomenal.
http://www.myswitzerland.com/es/presa-de-mauvoisin.html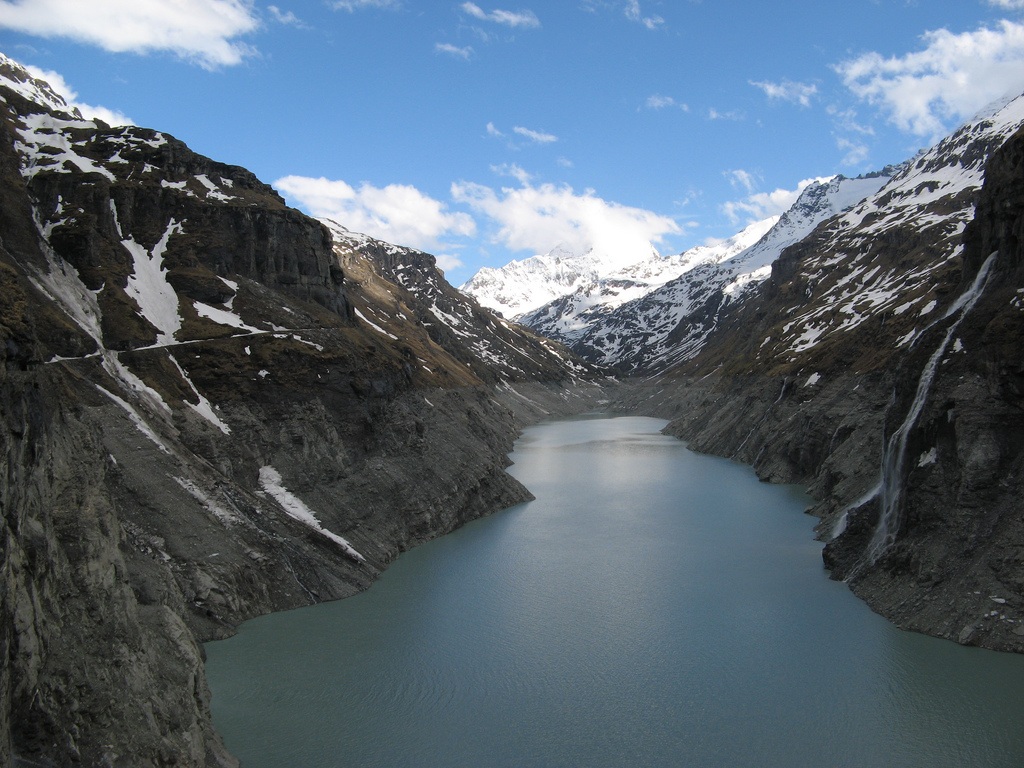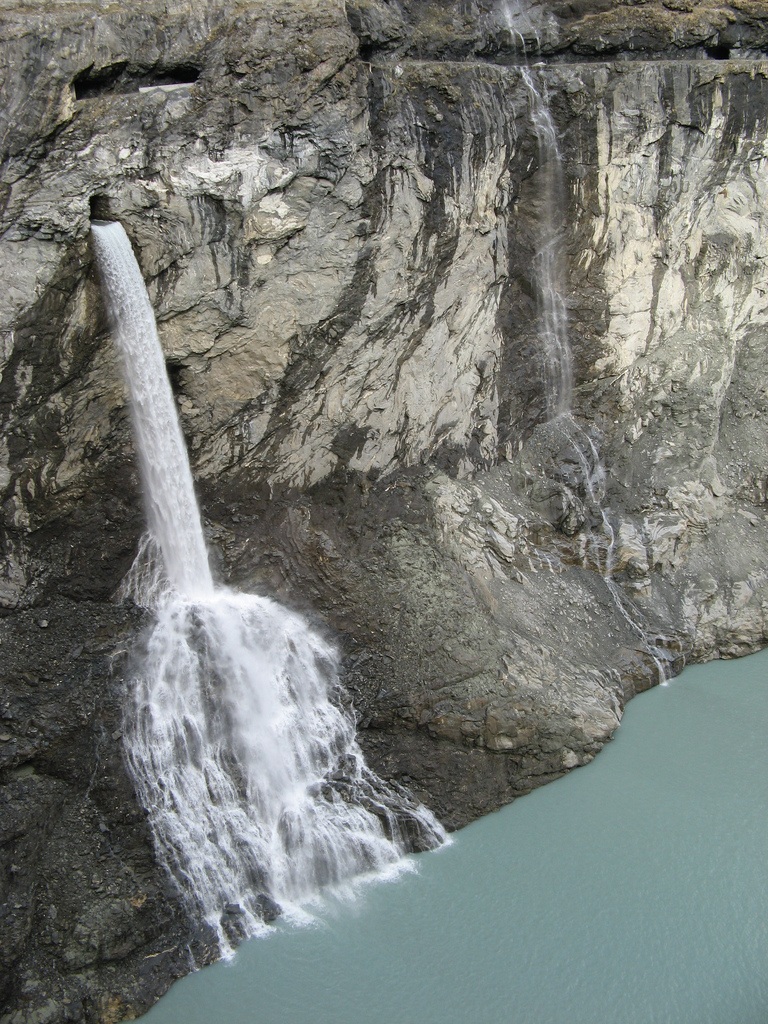 El lago de Mauvoisin, en el Cantón de Valais, Suiza, se encuentra cerrado en su límite norte por una de las presas más altas del país. Su altura es de 250m. Se trata de una presa de tipología en arco, lo cual distribuye las fuerzas con menor espesor que una presa gravedad. Fue construido entre los años 1951 y 1957, y ampliado 13,5m en altura en el año 1991.
http://tectonicablog.com/?p=51499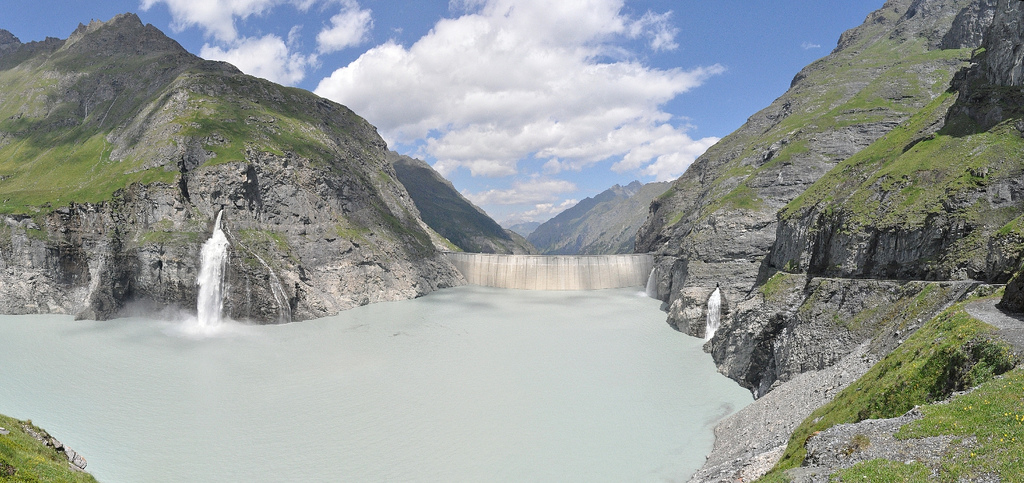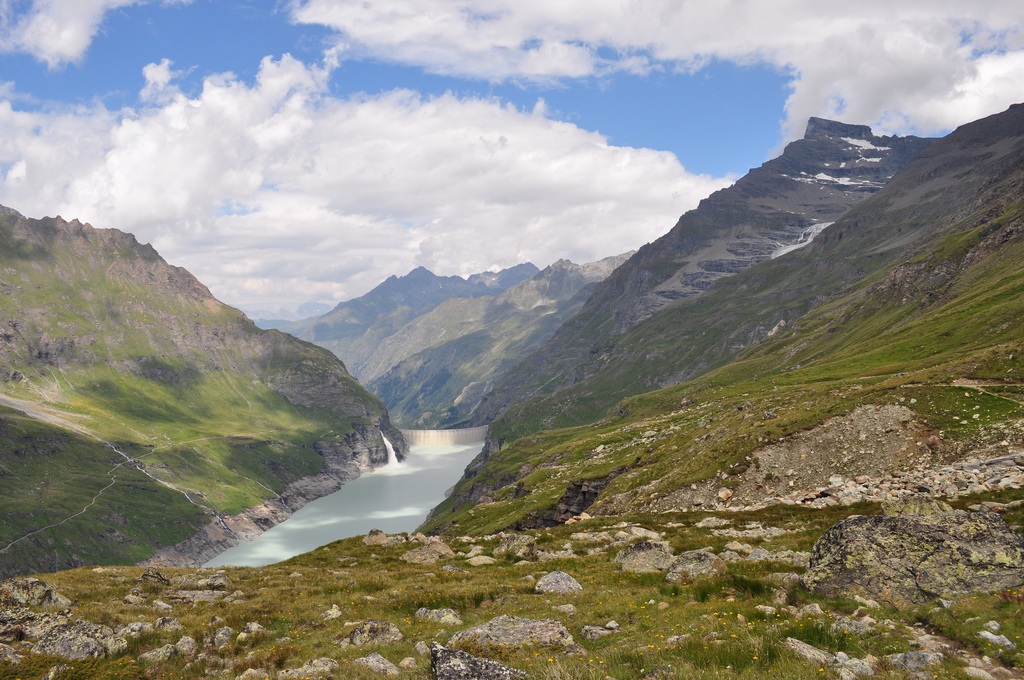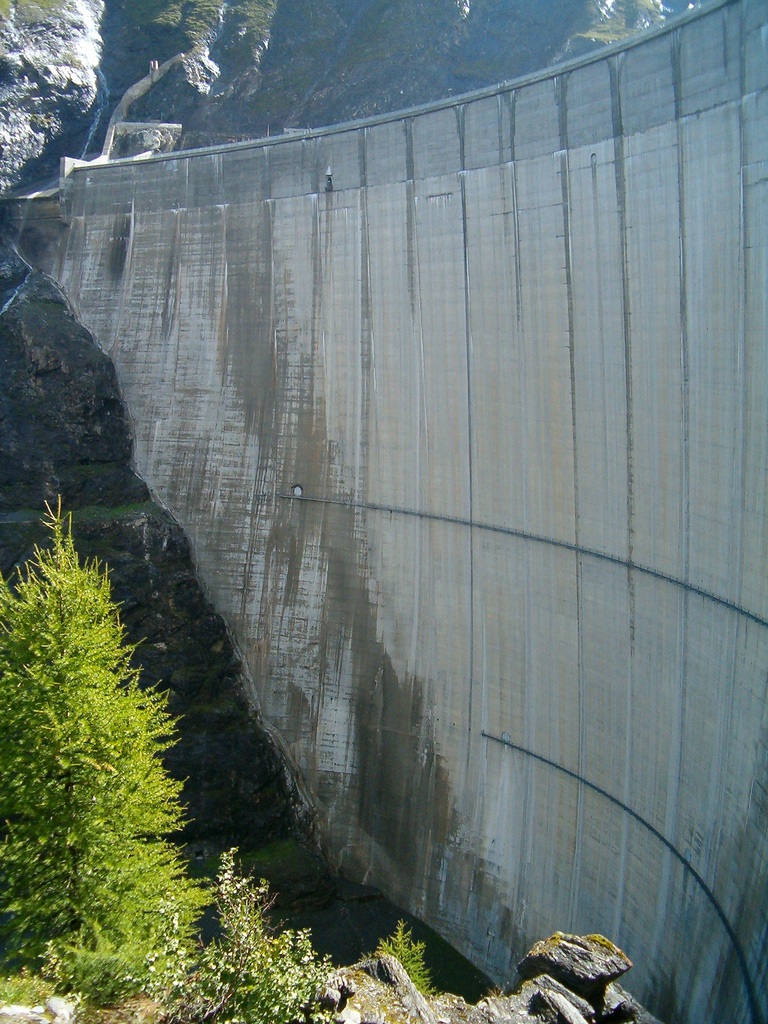 Barrage : Histoire du projet et spécifications techniques
La construction du barrage voûte, commencée en 1951, est achevée en 1958. L'ouvrage mesure alors 237 m de hauteur ; il sera cependant encore surélevé de 13.50 m en 1991. Le projet original est imaginé dès les années 1940 par l'ingénieur bagnard Albert Maret, qui obtiendra les premières concessions et donnera l'impulsion décisive au projet, malgré les réticences de certains membres du gouvernement cantonal valaisan. C'est le conseiller d'État Maurice Troillet en particulier qui s'opposera à la construction de cet ouvrage dans le val de Bagnes, après l'avoir dans un premier temps soutenue, pour lui préférer finalement l'option Dixence, pourtant plus coûteuse. Au final, les deux barrages pourront pourtant voir le jour, la hauteur du mur projeté à Mauvoisin étant cependant revue à la baisse, malgré les deux principaux avantages que le site présentait par rapport à celui du val des Dix : altitude moindre, permettant de diminuer le nombre de galeries et de stations de pompage visant à amener les eaux de captation dans le lac de retenue et de réduire ainsi les coûts de l'énergie produite, et étroitesse plus prononcée de la vallée, autorisant la construction d'un barrage voûte, et non d'un barrage de type poids comme sur le site de la Dixence, limitant de ce fait également les coûts de construction.
Conçu en collaboration avec l'ingénieur Alfred Stucky, le barrage se classe actuellement au 2e rang mondial dans la catégorie barrage voûte. La largeur de l'ouvrage à sa base est de 53.50 m, et de 12 m au couronnement, pour un volume total de 2 030 000 m3 2. La surélévation de 1991 a fait passer la hauteur totale du mur de 237 m à 250.50 m. Le couronnement s'étire sur 520 m, et subit une déformation de 70 mm sous la pression des eaux de retenue.
Le barrage bloque les eaux d'un bassin versant de 113,5 km2, portant le lac, à son niveau optimal, à un volume de 211,5 millions de m3 2. La longueur du lac est de 4,9 km pour une surface de 208 ha et une profondeur de plus de 200 m (toujours en cas de retenue maximale). Le niveau normal de retenue se situe à 1975 m d'altitude.
La production d'électricité est assurée par la société Forces Motrices de Mauvoisin SA à Sion (FMM SA), qui dispose de plusieurs centrales électriques à Fionnay, Riddes, Chanrion et Champsec.
http://fr.wikipedia.org/wiki/Lac_de_Mauvoisin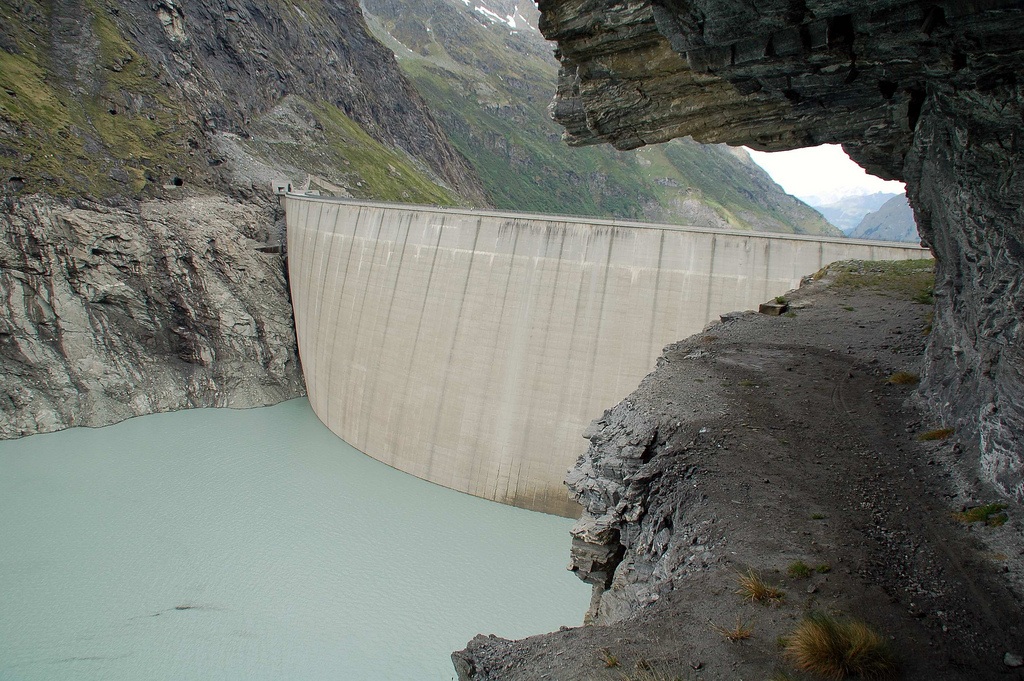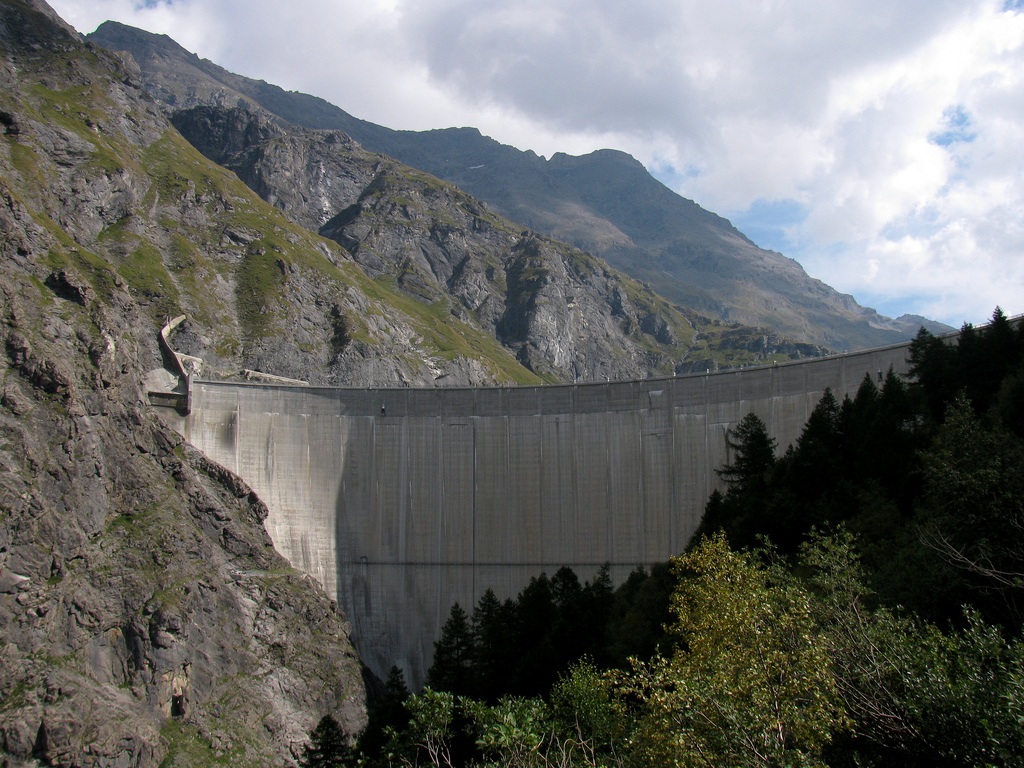 Mauvoisin Dam is a concrete variable radius arch dam across the Val de Bagnes on the Dranse de Bagnes stream, in the canton of Valais, Switzerland. Initial construction on the dam commenced in 1951 and was completed in 1957, with the reservoir filling by 1958. In 1991, the dam was raised to increase the capacity of the reservoir for winter storage.[3] The dam's primary purpose is hydroelectric power generation.
The eighth highest dam in the world, Mauvoisin stands 250 metres (820 ft) high and 520 metres (1,710 ft) long, with a structural volume of 2,030,000 cubic metres (2,660,000 cu yd).[1] The impounded water behind the dam forms the 4.9-kilometre (3.0 mi) Lac de Mauvoisin, which has a capacity of 211.5 million m3 (171,500 acre feet) and a full surface area of 208 hectares (510 acres).[1] The dam and reservoir control runoff from a catchment of 167 square kilometres (64 sq mi).[2] Flood waters are released by a gated spillway with a capacity of 107 m3/s (3,800 cu ft/s).[1]
Water from the dam is fed to two hydroelectric power stations with a combined capacity of 363 megawatts (MW). Mauvoisin Dam provides a hydraulic head of 482 m (1,581 ft) to the Fionnay generating station, which can produce 138 MW from three Francis turbines. The water then drops another 1,014 m (3,327 ft) to the Riddes generating station, where it drives five Pelton turbines with a combined capacity of 225 MW. The two plants produce about 943 million kilowatt hours (KWh) each year, with Fionnay generating 278 million KWh (29.5%) and Riddes generating 665 million KWh (70.5%).[2]
Mauvoisin Dam also serves for flood prevention and sediment control. The dam helps protect the Bagnes and Rhône river valleys from glacial lake outburst floods such as ones that occurred in 1595 and 1818. During the 1960s and 1970s, Giétro Glacier adjacent to Lac de Mauvoisin threatened to produce icefalls, which could have overtopped the dam. Giétro has retreated since 1980, eliminating the threat of such an event.[4][5] The dam also traps about 300,000 m3 (390,000 cu yd) of sediment each year, helping to extend the life of downstream hydroelectric plants. However, sediment accumulation also poses a threat to the dam's useful life; a project to remove sediment has been proposed but has not been implemented because of safety concerns.[6]
http://en.wikipedia.org/wiki/Mauvoisin_Dam