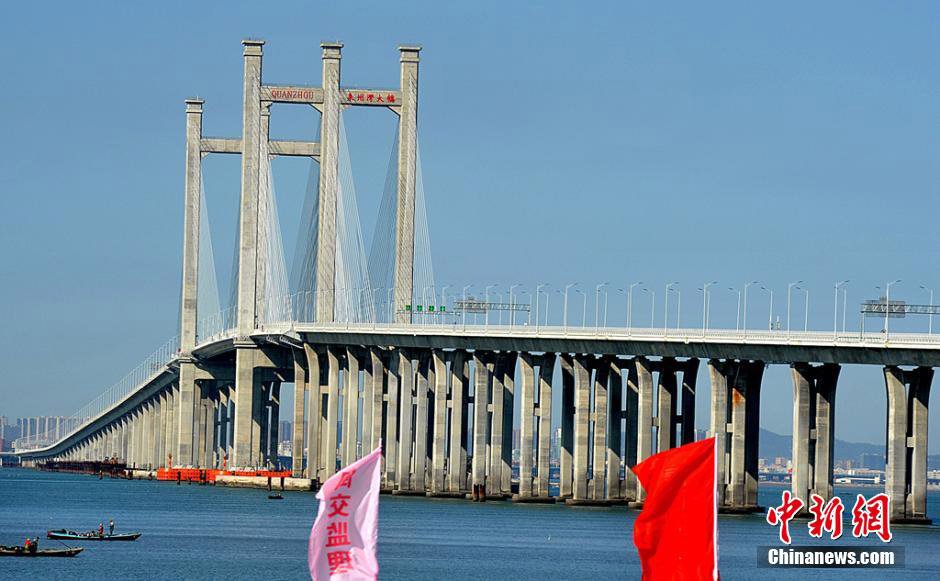 Voto:
Continente: Asia
País: China
Localización: Quanzhou, Provincia de Fujian
Año: 2015
Estado: Terminado
Descripción:Quanzhou Bay Bridge, also known as Quanzhou City Ring Expressway Phase III, is located in Quanzhou, Fujian Province, China, a cross-sea highway cable-stayed bridge, the project line from Jinjiang City Xintang streets Nan Tong Village, in Shishi City, Across the Quanzhou Bay, the Huian County Xiu Tu village, stop at Ta Po, total length of 26.699 km, of which the bridge length of 12.451 km (south bank of the ground bridge length of 2.73 km, the sea part of the bridge 9.72 km), cross-strait wiring about 14.7 km, Across the board a total of Hanjiang, Xiu Tu, Zhang Sakam, Ta Po interchange everywhere, which Hanjiang interchange to Xiu Tu interchange section (ie cross-sea bridge section) using two-way eight-lane highway standards, roadbed width of 41 meters; The remaining sections of the two-way six-lane highway standards, roadbed width of 33.5 meters; design speed of 100 km / h. The total investment of the project is 6.436 billion yuan, which is the first cross-sea expressway bridge in Quanzhou. On December 31, 2009, the groundbreaking ceremony was held at Huian Xiu Tu, May 12, 2015 Officially opened to traffic.
https://zh.wikipedia.org/wiki/泉州湾大桥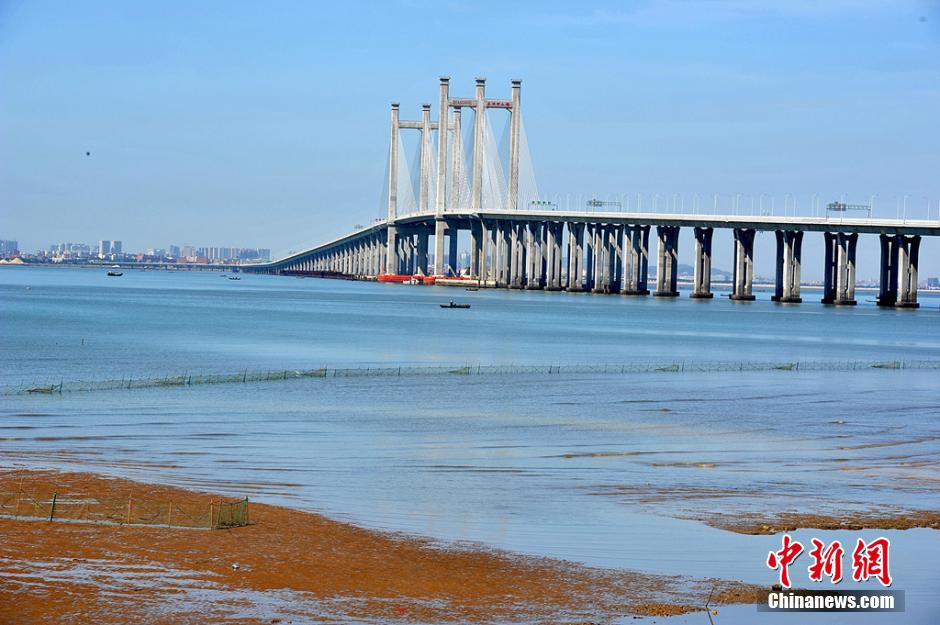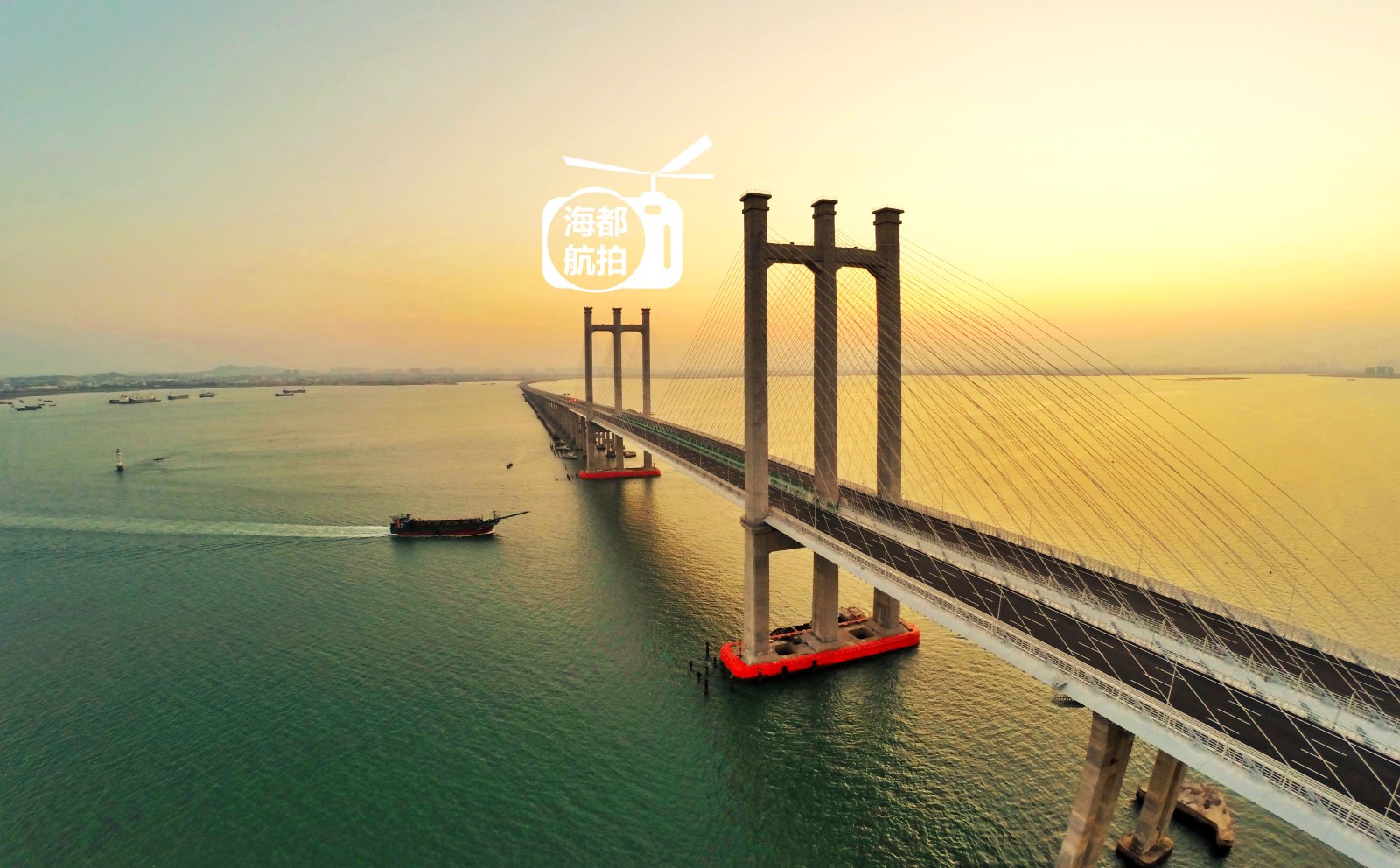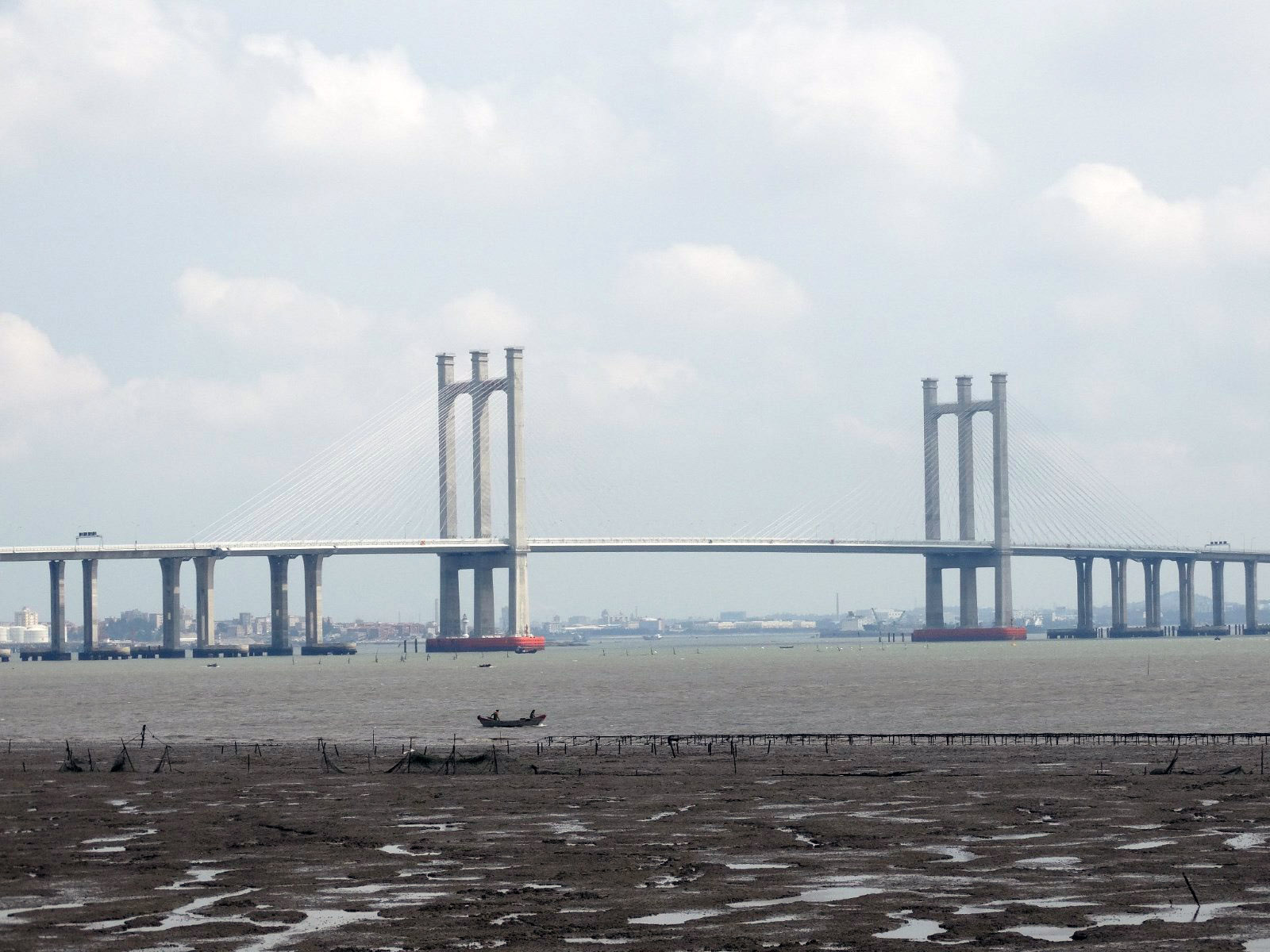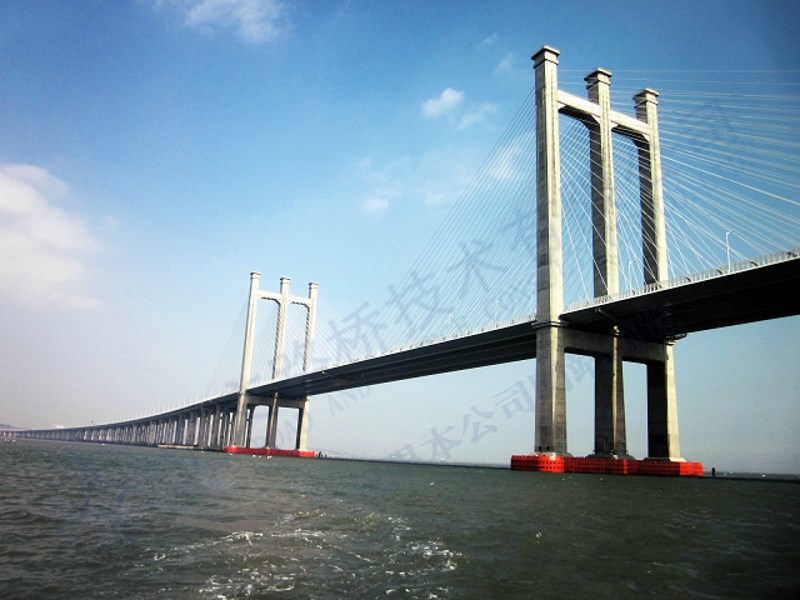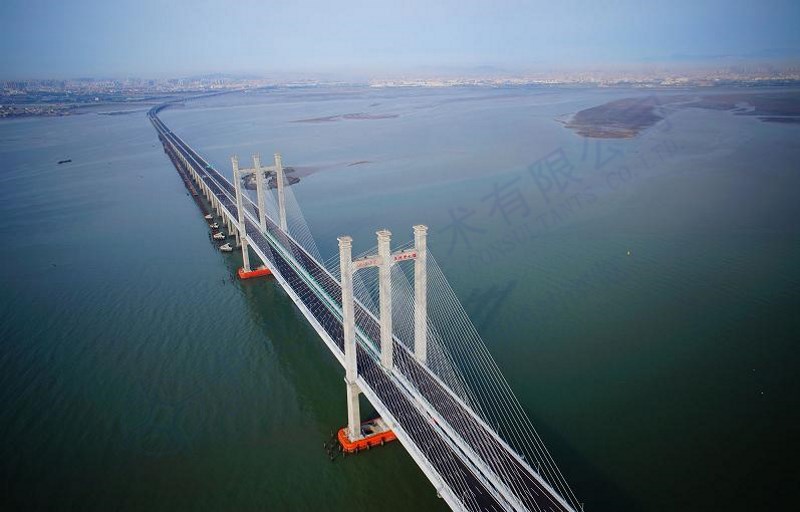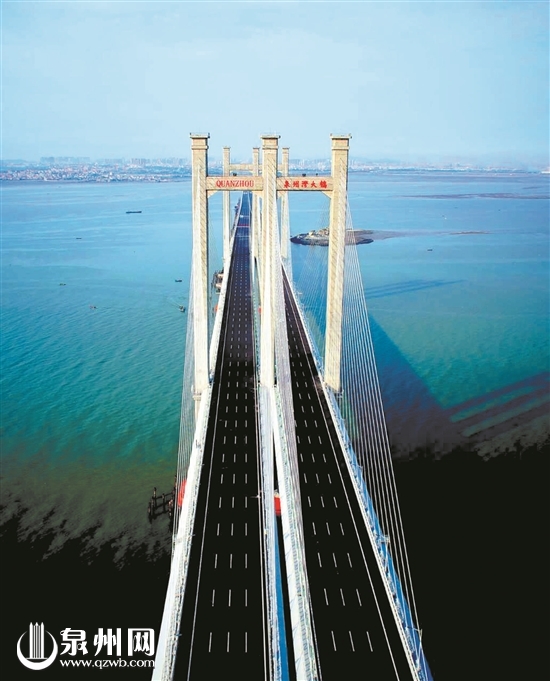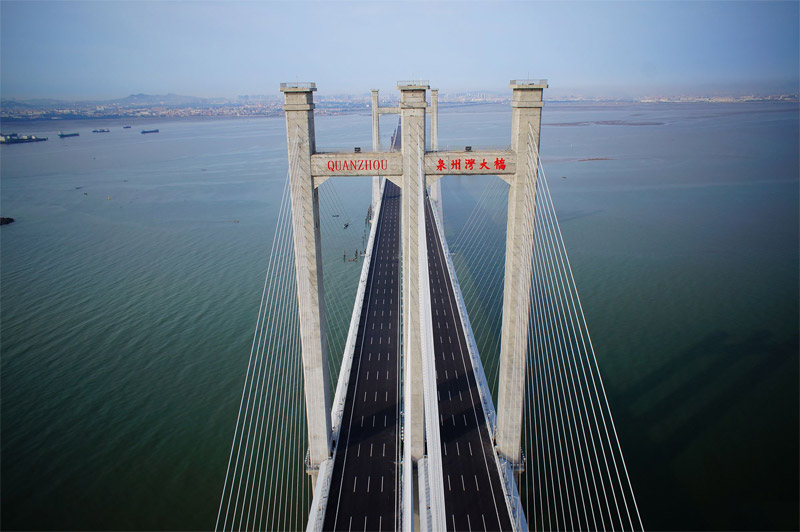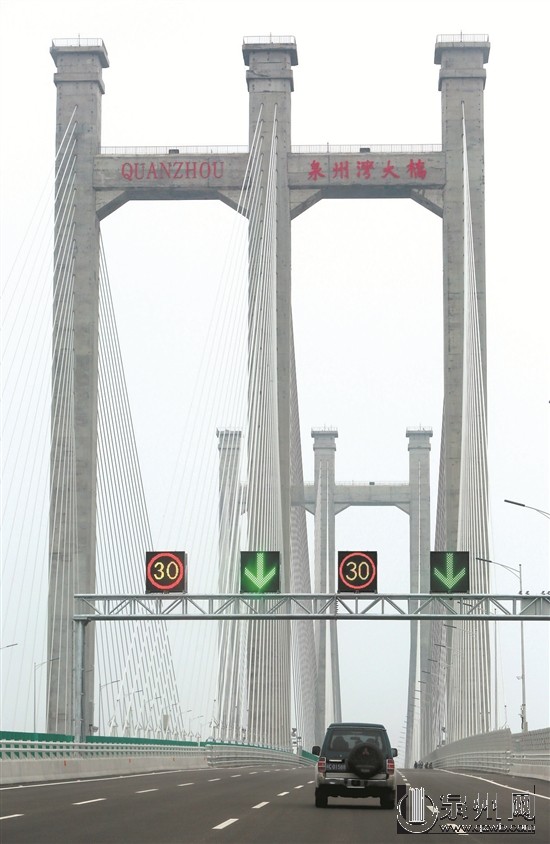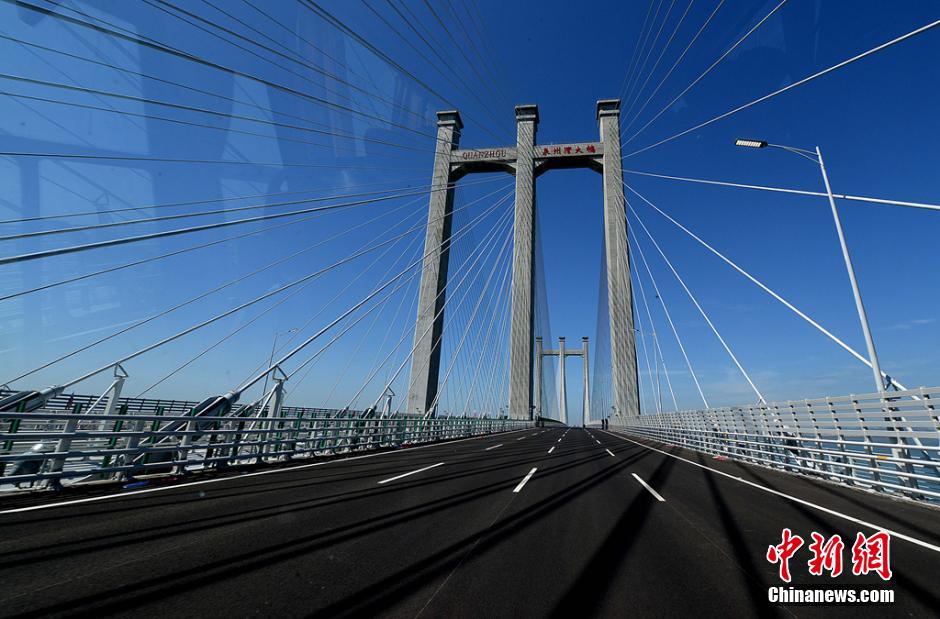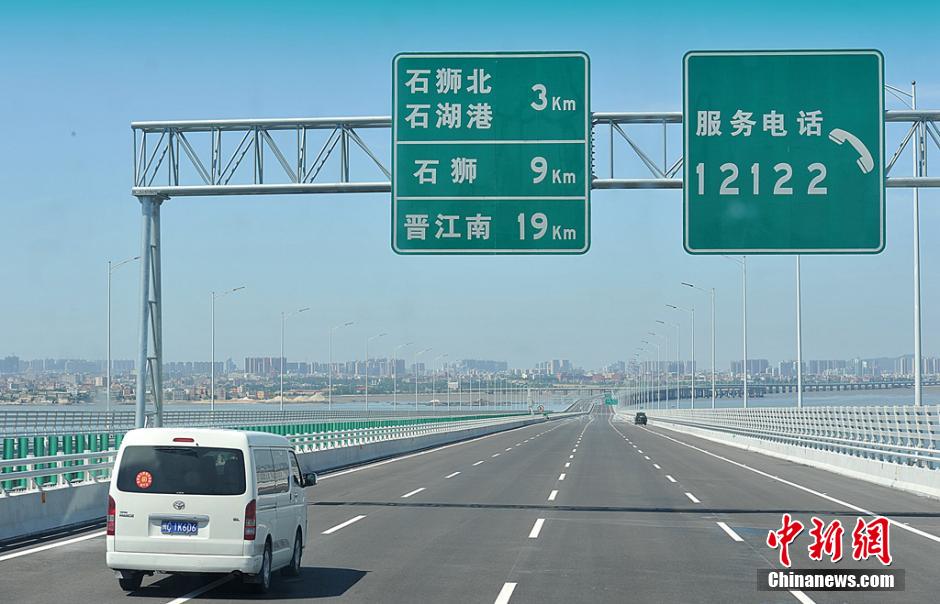 El puente de la bahía de Quanzhou (chino: 泉州 湾 大桥) es un puente atirantado en China, que se encuentra en la ciudad de Quanzhou, provincia de Fujian. Con una longitud total de 15,8 kilómetros es uno de los puentes más largos del mundo.
https://www.wegenwiki.nl/Quanzhou_Bay_Bridge
26.7-km Quanzhou Bay Bridge expected to open in 2015
An artist's rendition of the Quanzhou Bay Bridge The construction of a cross-sea bridge in Quanzhou city, Fujian province, will reach a milestone on June 28, when the two segments of the bridge will finally be connected after four years. The 26.7-kilometer cable-held Quanzhou Bay Bridge is said to be the longest bridge when it is completed, which is set to be sometime at the end of this year. The construction started in January 2010, and is slated to open to traffic in the first half of 2015. The bridge starts at Nantang village in Jinjiang, a county-level
http://www.whatsonxiamen.com/tag-Quanzhou Bay Bridge.html
http://en.people.cn/n/2015/0513/c98649-8891411.html
http://www.qzcns.com/qznews/2016/0518/442831.html
http://www.ccrb.com/article/info-53.html
http://www.yzjmsj.com/case_show.asp?id=326