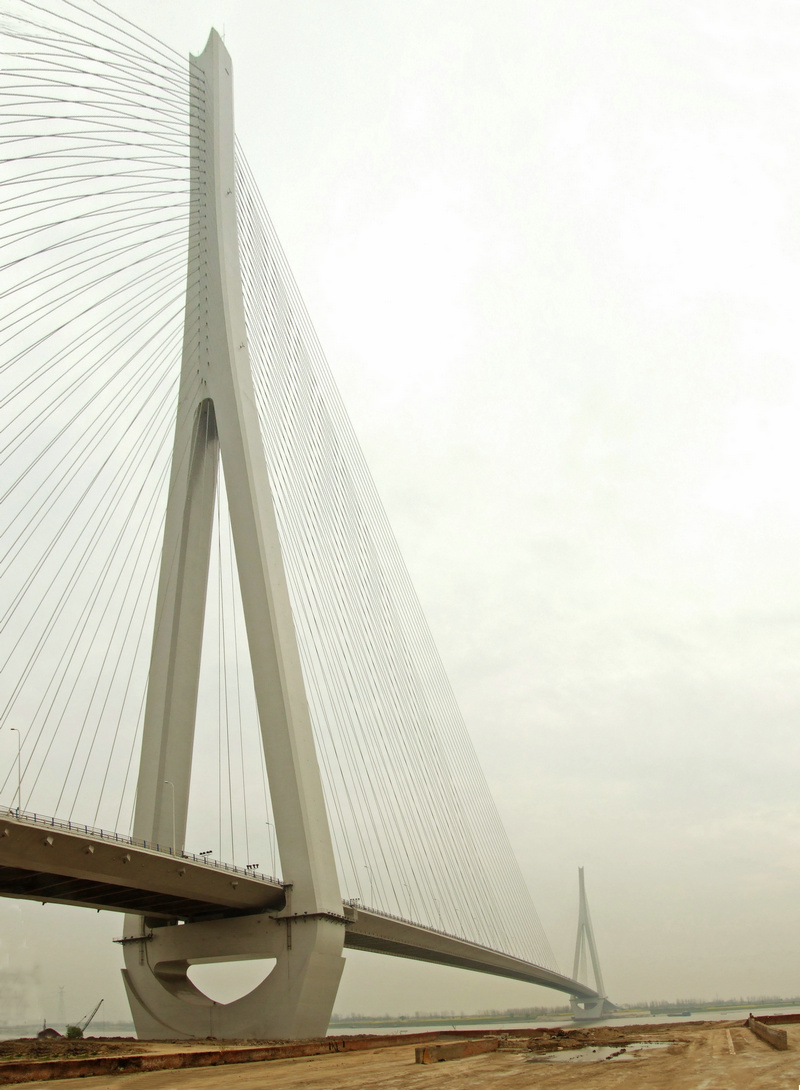 Voto:
Continente: Asia
País: China
Localización: Huangshi, Hubei
Año: 2010
Estado: Terminado
Descripción:E'dong bridge is a cable-stayed bridge with a main span of 926 metres. The bridge forms part of the G45 Daqing–Guangzhou Expressway and the G50 Shanghai–Chongqing Expressway near Huangshi, Hubei, China.
http://en.wikipedia.org/wiki/E'dong_Bridge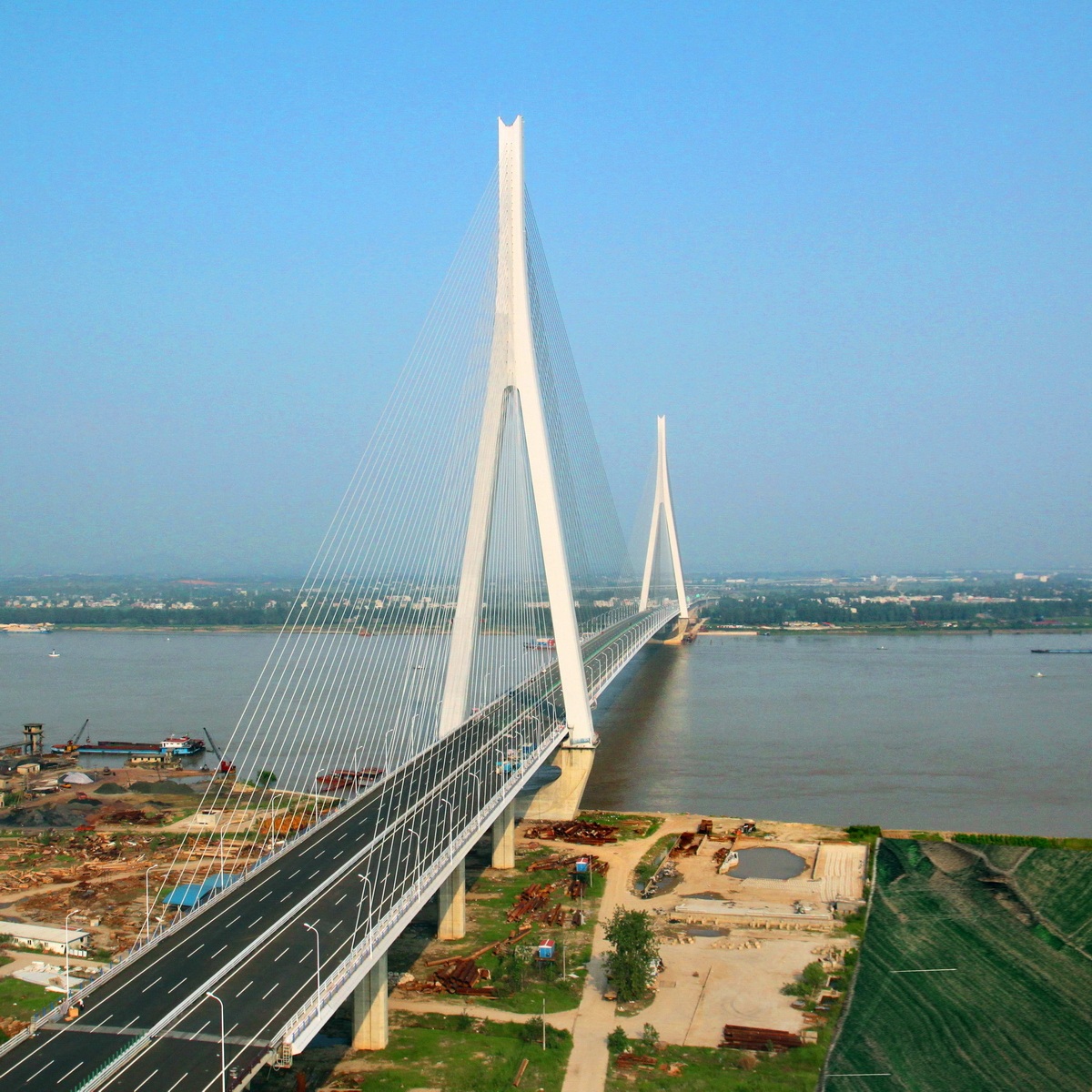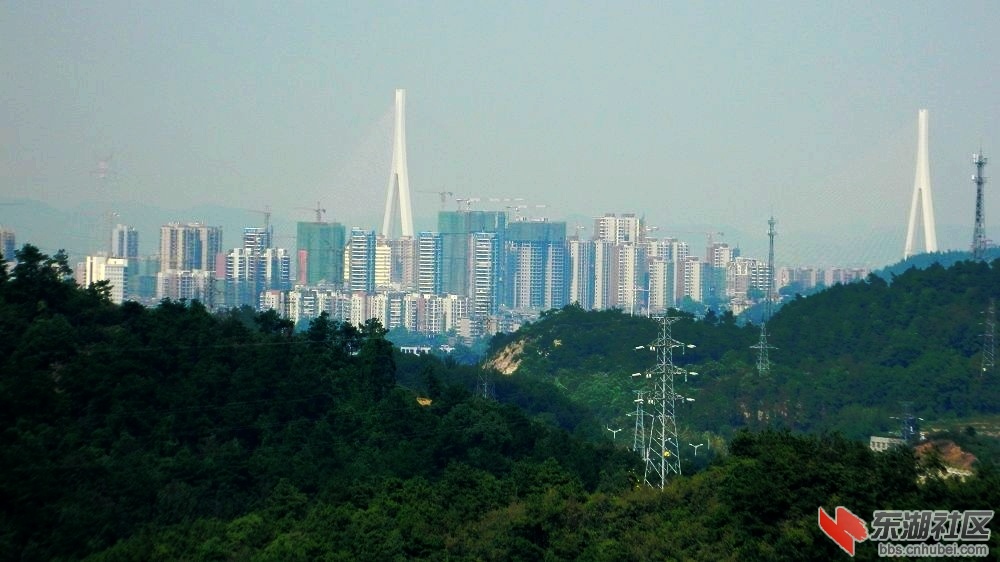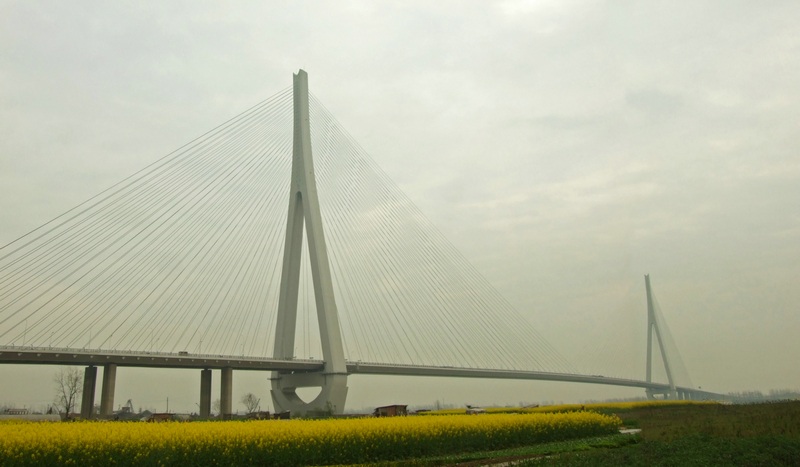 February 28, 201
The Geometric Nonliner Satatic Analysis of E Dong Yangtze River Bridge on Finished Stageg
Abstract
The cable-stayed bridge is a kind of flexible structure system with high redundant numbers, by consist of three basic members, namely the tower, cables and girders. Its geometric nonlinearity is obvious, especially for the long-span cable-stayed bridge, thus the geometric nonlinear analysis of cable-stayed bridge structure become a significant research topic. This thesis adopts E Dong Yangtze River Bridge as engineering background, to compute geometric nonlinearity respond of the structure on finished stage.This thesis firstly introduces the development and research background of geometric nonlinearity for the cable-stayed bridge, then introduces the basic theory and numerical method of geometric nonlinearity; After that, the finite element full-bridge model of E Dong Yangtze River Bridge under finished stage is established, the geometric nonlinear calculation and analysis is carried out, the effect proportion of three geometric nonlinear factors for cable-stayed bridge namely cable sag effects, beam-column effects and large displacement effects are compared. Finally, the thesis discuses the reasonable unit size for cables during the calculation of geometric nonlinearity on the cable-stayed bridge, and give some references.Theoretical result shows that, with regard to geometric nonlinearity of the cable-stayed bridge under finished phase:(1) Cable sag effects, beam-column effects and the large displacement effects all have great impact on the displacement,while the greatest impact comes from sag cable effects, the large displacement effects follows, and the beam-column effects occupies the least;(2)Geometrically nonlinear factors to the axial force and bending moment on the bottom of the tower and the main beam axis force at the junction of tower and beam can be omitted, while have great impact on the mid-span girder bending moment and axial force, and and the main beam bending moment at the junction of tower and beam.(3) In the seondary constant loads, if no considering geometric nonlinearity, the results have a greater error, but during the vehicle live load, the results of nonlinear and linear geometric calculations differ litter;(4)In addition, geometric analysis results considering cable sag effects by the way of modifying Elastic Modulus by the Ernst formula has no significant difference with their real results;(5)With regard to the cable sag effects simulation by rod element method for long-span cable-stayed bridge, generally the cable element divided by 100m, and its results can meet the requirements.
http://www.eng-paper.com/the-geometric-nonliner-satatic-analysis-of-e-dong-yangtze-river-bridge-on-finished-stageg/
http://ydc007.blog.sohu.com/170573265.html
http://www.dormanlongtechnology.com/en/projects/E-Dong.htm