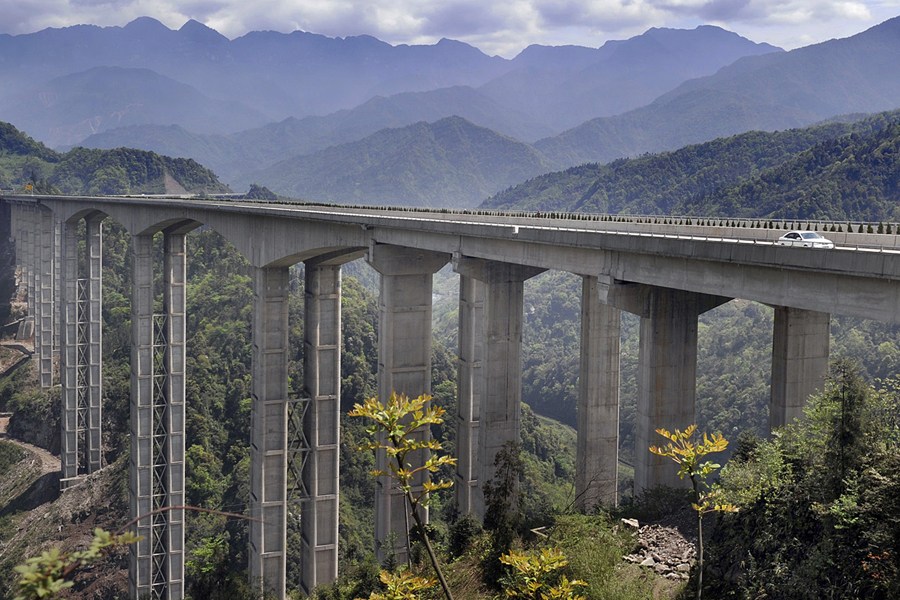 Voto:
Continente: Asia
País: China
Localización: Yingjing de Ya'an en la provincia de Sichuan
Año: 2012
Estado: Terminado
Descripción:Espectacular puente con uno de los miradores más altos del mundo
Sichuan,02/08/2016 (El Pueblo en Línea) - El puente Labajin se encuentra cerca de Yingjing en la provincia de Sichuan en la autopista G5 Beijing-Kunmin.
Uno de sus miradores se ubica a 182,5 metros de altura.
Con una longitud total de 1.140 metros, el puente también tiene una zona de aparcamiento que permite a los turistas detener la marcha para disfrutar de la increíble vista.
http://spanish.people.com.cn/n3/2016/0802/c31614-9094247.html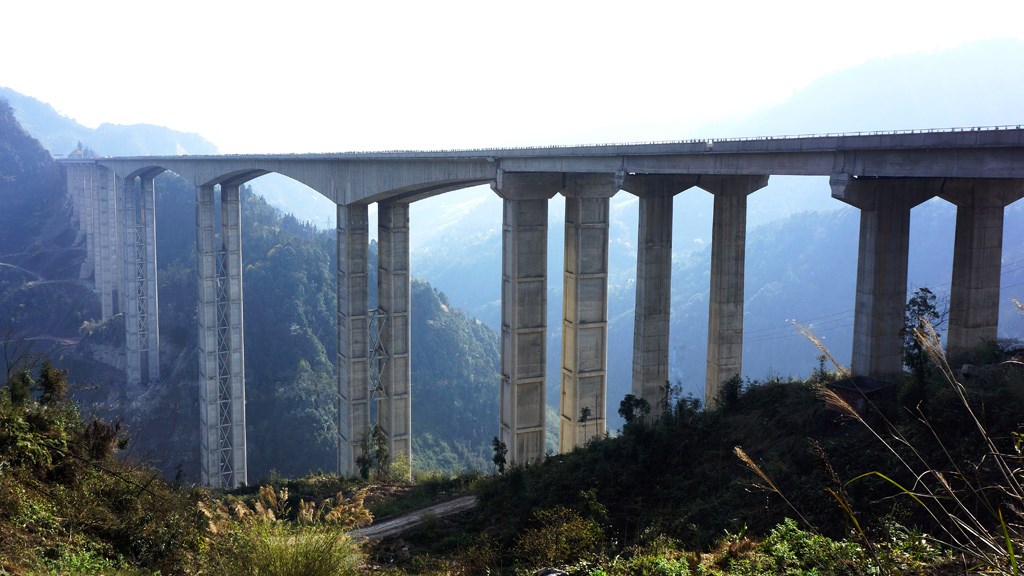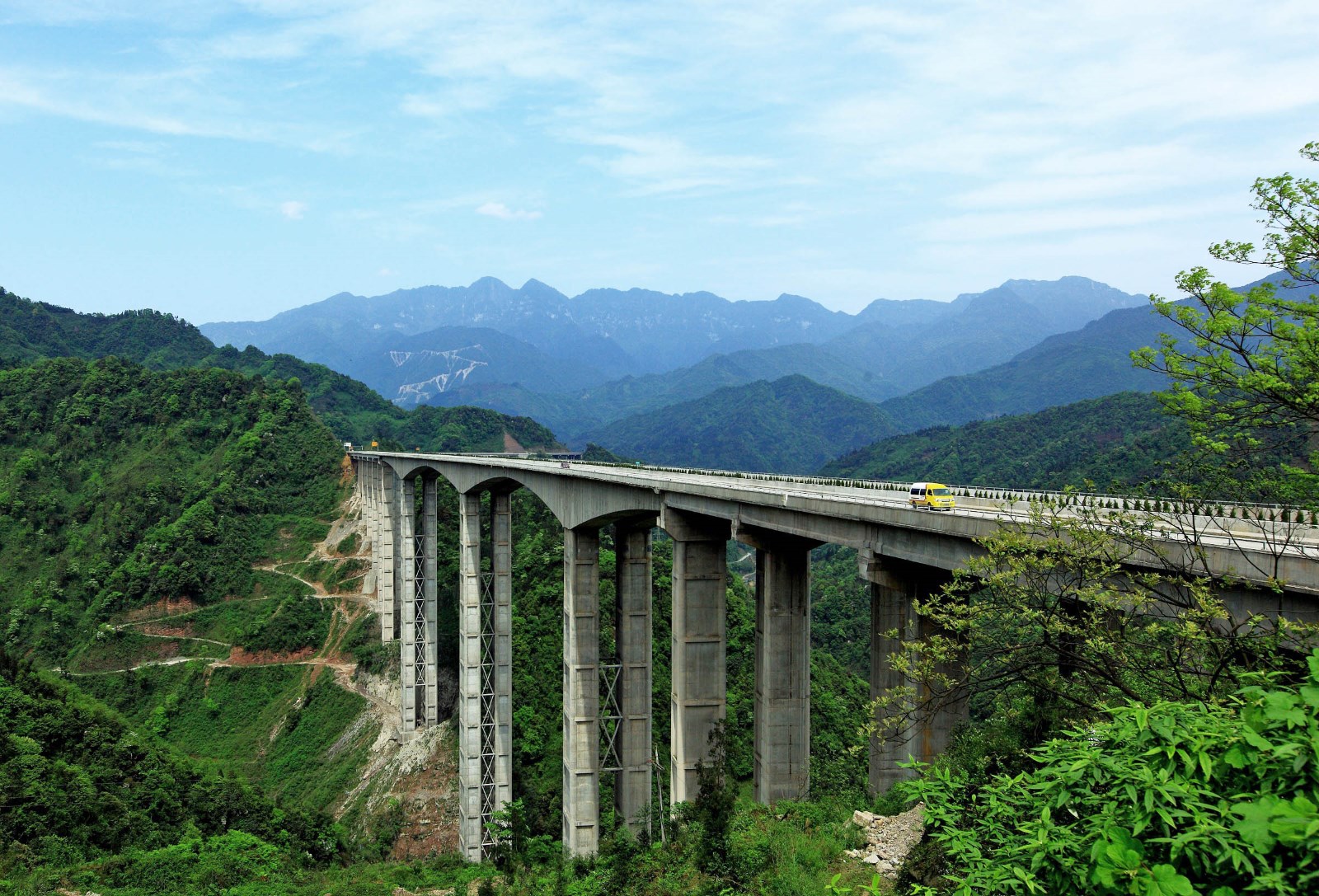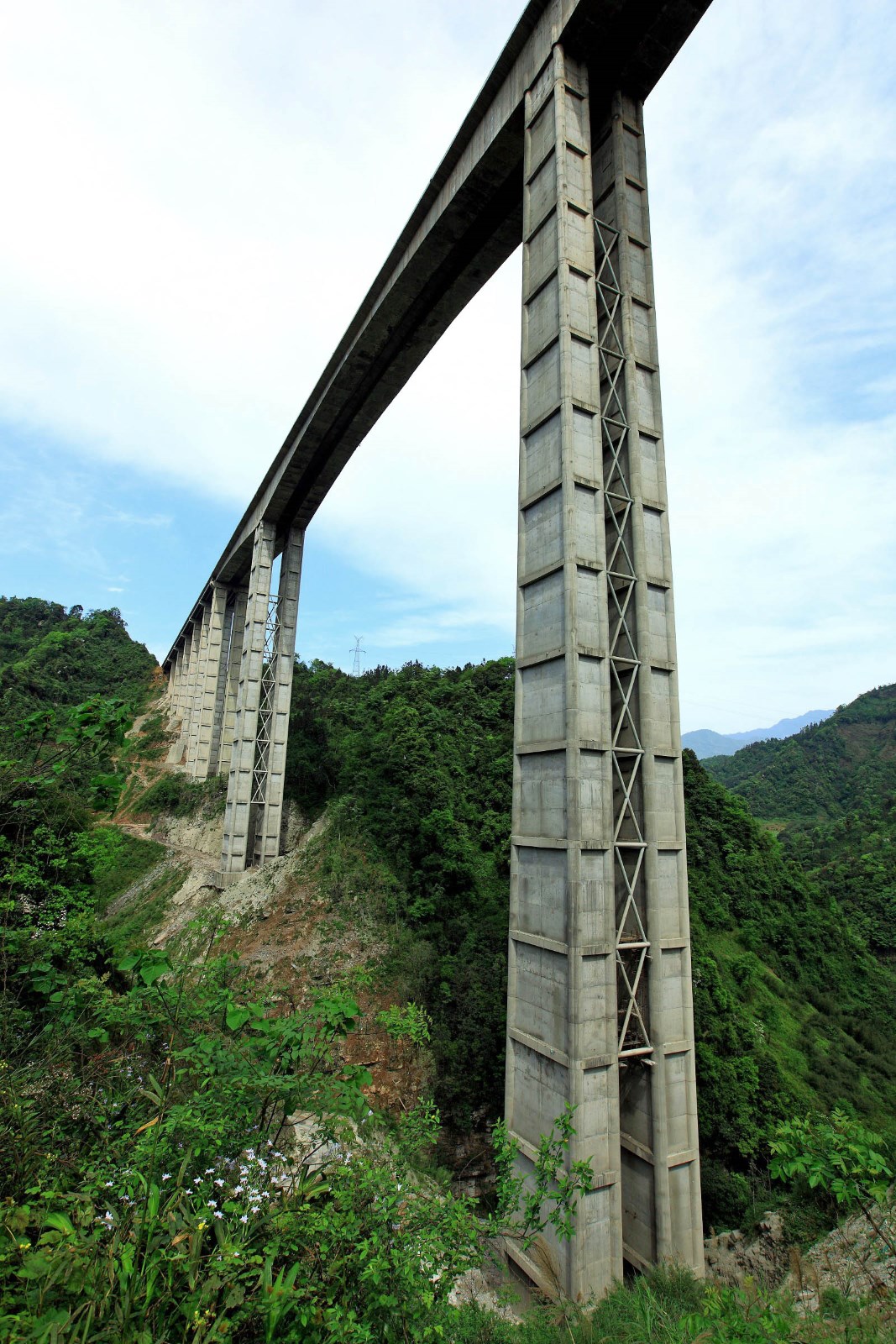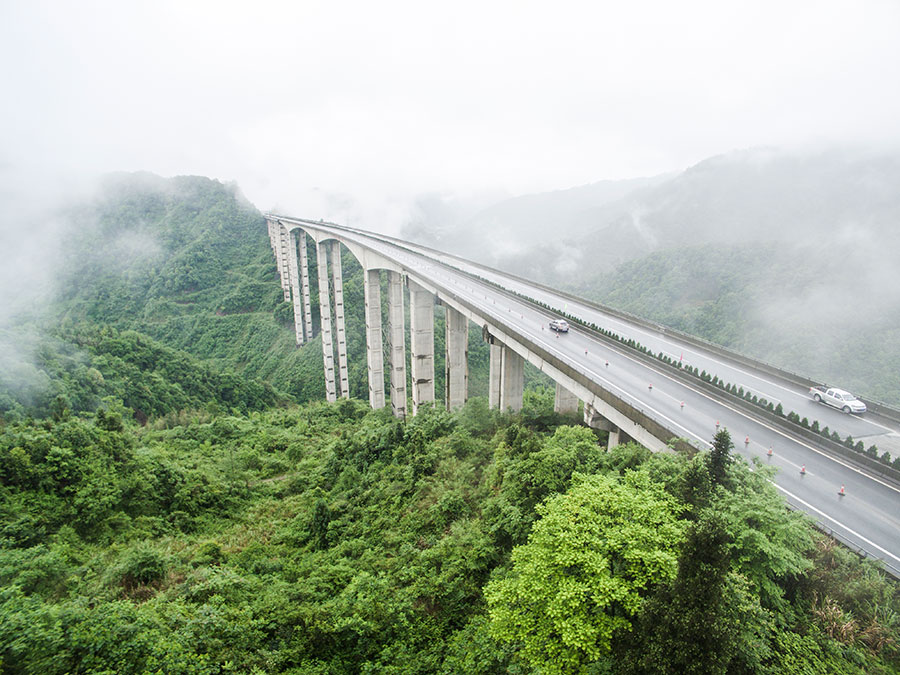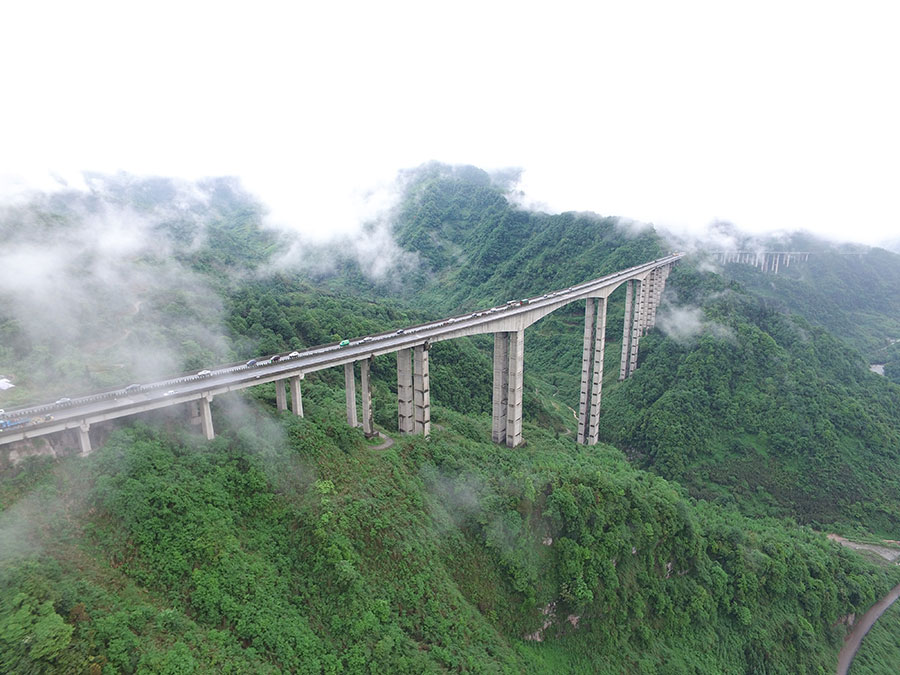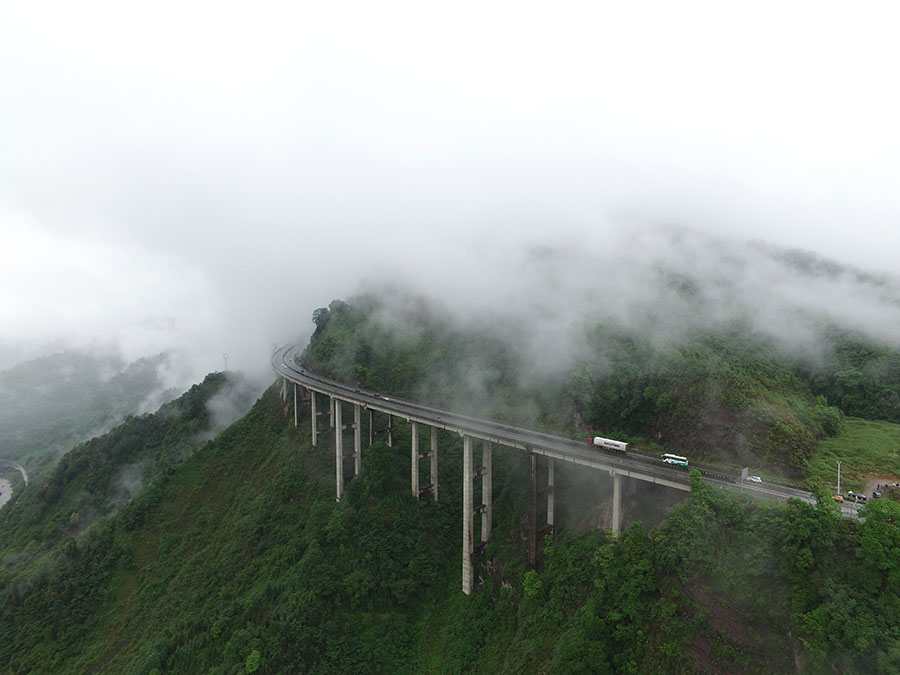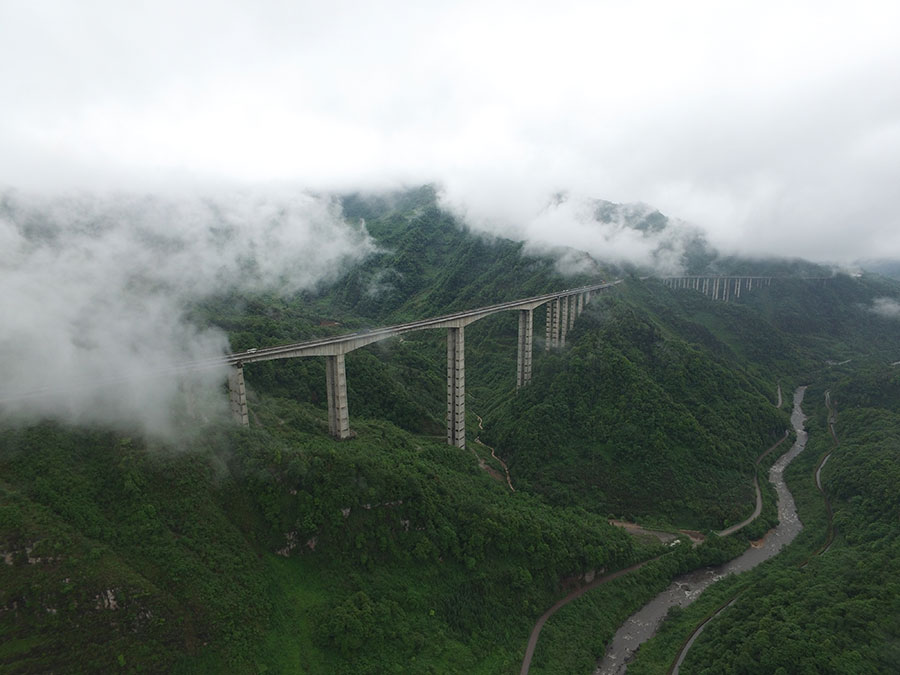 Labajin Bridge
腊八斤特大桥
Yingjing, Sichuan, China
750 feet high / 229 meters high
656 foot span / 200 meter span
2012
One of the ten largest viaducts in the world, the huge new Labajin Bridge is a spectacular new addition to the G5 north-south highway that connects Chengdu with Kunming in China's western province of Sichuan. The most amazing part of this bridge is pier 10 which rises 600 feet (182.6 mtrs) from the foundation. This is the 3rd highest bridge pier ever built in China and ranks 5th in the world after Millau in France and the San Marcos bridge in Mexico.
The Labajin Bridge uses a unique concrete pier design that the Chinese developed for just 3 large bridges on the Yaxi highway. The other two spans to use this first-ever technique are the Heighigou and Tangjiawan Bridges.
The concept behind the SRC or steel reinforced concrete column is to combine the shear-wall strength of concrete but retain steel tubes for cross bracing and to maintain the skeletal strength of the piers to meet seismic requirements of bending and flexibility. The optimum height level for each concrete pier section was 12 meters which was partly determined by the weight of a 12 meter steel column which has a weight of 30 tons. The concrete is placed on both the outside and inside of the steel tubes making for a steel and concrete sandwich. At each 12 meter interval there is a flat concrete deck that gives the 4 walls rigidity. The two parallel piers are 13.8 meters by 6.8 meters at the base and taper to 10 by 6.8 meters at the cap. The 5.6 meter gap between the two parallel piers are connected by steel truss tubes. Pier 10 contains 16 levels of boxes that support the ends of the two largest spans of 656 feet (200 mtrs). This unique type of pier has never been done before. This is grand scale bridge building of the tallest order and the highway planners have wisely decided to build a tourist parking area that will allow people to take in a view of the bridge and ravine.
http://highestbridges.com/wiki/index.php?title=Labajin_Bridge
https://en.wikipedia.org/wiki/Labajin_Bridge
http://en.people.cn/n3/2016/0802/c205040-9094050-6.html
http://www.iask.ca/news/china/2012/0428/132224.html
http://spanish.peopledaily.com.cn/n/2015/0510/c31614-8890034.html