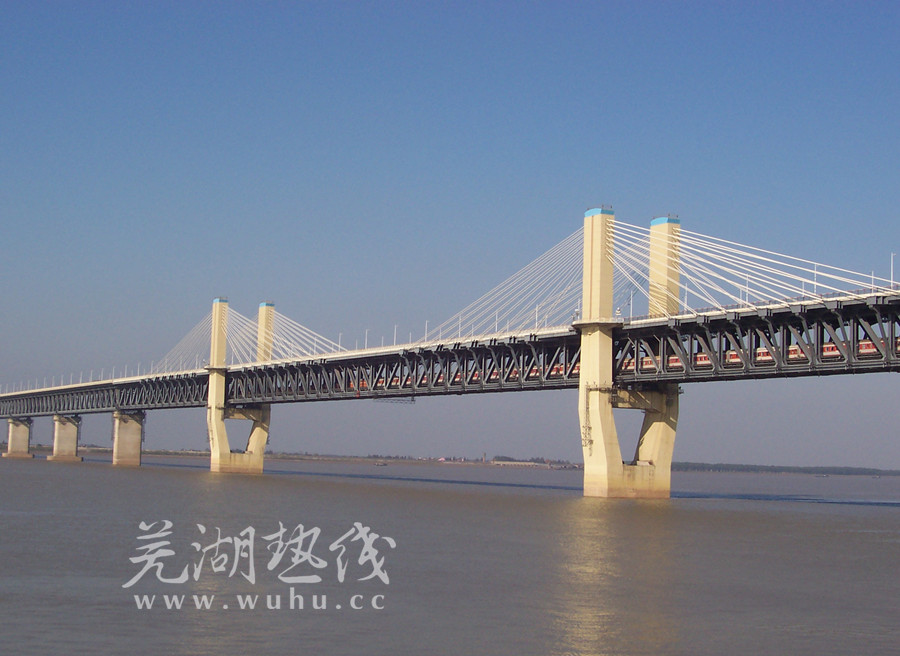 Voto:
Continente: Asia
País: China
Localización: Wuhu
Año: 2000
Estado: Terminado
Descripción:Situated in Wuhu of the Anhui province, Wuhu Yangtze River Bridge is 10,616 meters long in total and is the longest highroad and railway steel truss cable-stayed amphibious bridge. With the main bridge 2,193 meters long over the river and the main span of 312 meters, it is the longest span highroad and railway amphibious bridges in China, as of today (2010).
Started in March 1997, the bridge was completed and open on September 30, 2000. The upper deck carries a fourlanes highway and is 18 meters wide, with a walkway 1.5 meters wide on each side. On the lower deck is the double track grade I (one) standard railway, with annual projected capacity over 20 million tons of passenger and cargo.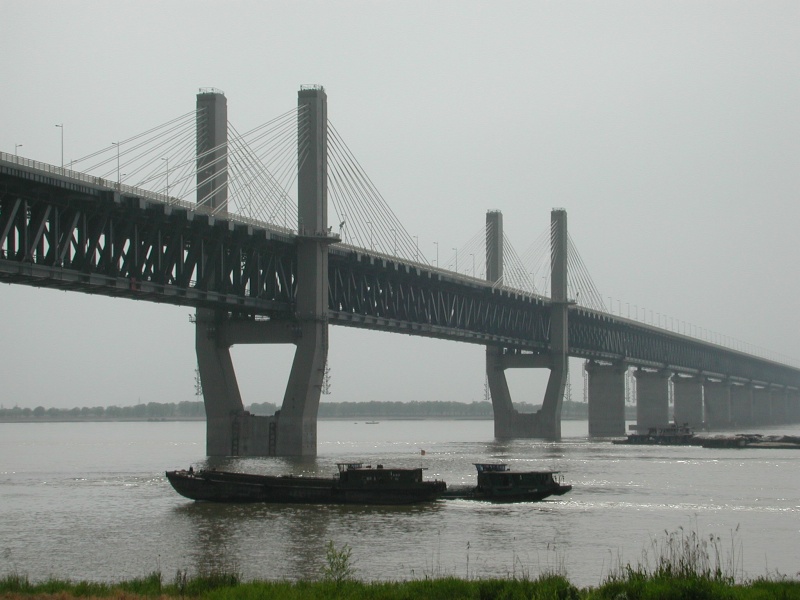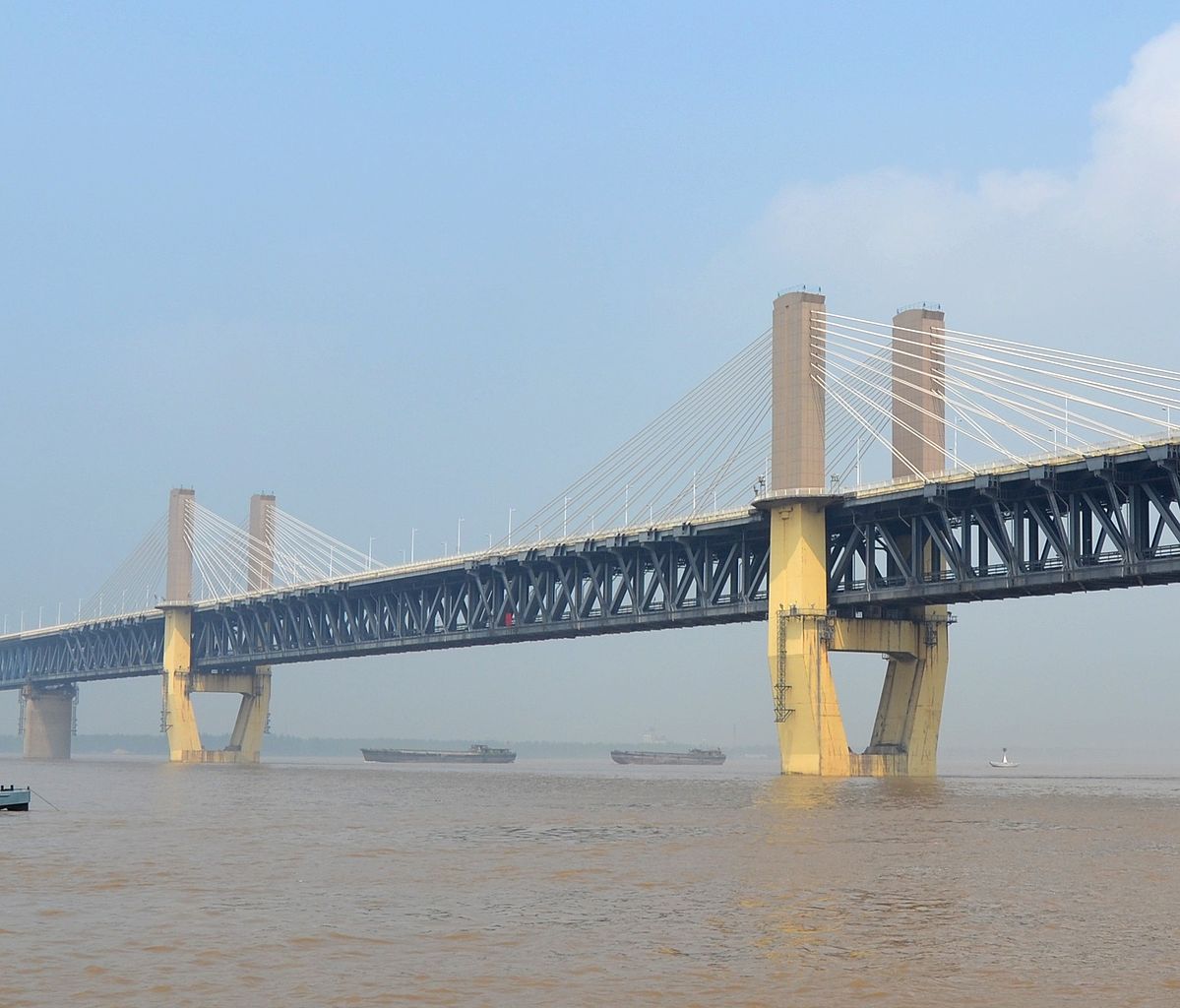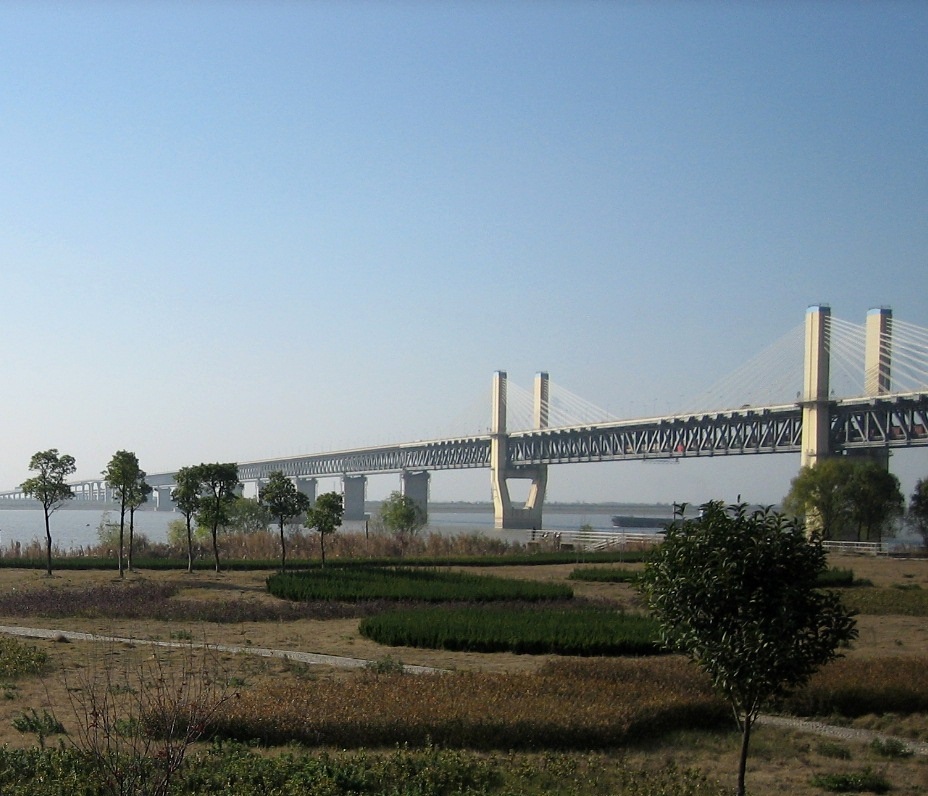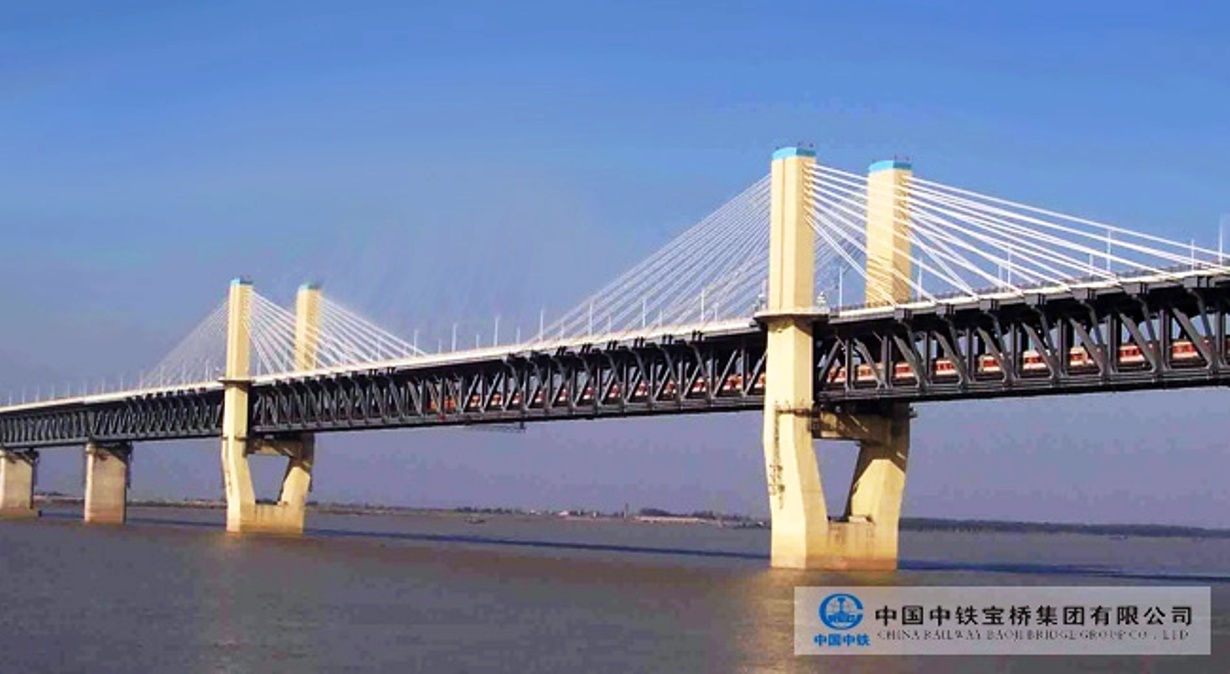 http://bridge-maximumcard.blogspot.com.es/2008/10/china-wuhu-yangtze-river-bridge.html
The Wuhu Yangtze River Bridge (simplified Chinese: 芜湖长江大桥; traditional Chinese: 蕪湖長江大橋; pinyin: Wúhú Chángjiāng Dàqiáo) is a combined highway and railway bridge over the Yangtze river. The bridge is located in Wuhu, Anhui, China, and was completed in 2000. The cable-stayed bridge consists of a 312 metres (1,024 ft) main span and two 180 metres (591 ft) side spans and has, together with all approaches, a total length of 10,521 metres (34,518 ft).[1] The bridges carries four lanes of the G5011 Wuhu–Hefei Expressway.
http://en.wikipedia.org/wiki/Wuhu_Yangtze_River_Bridge