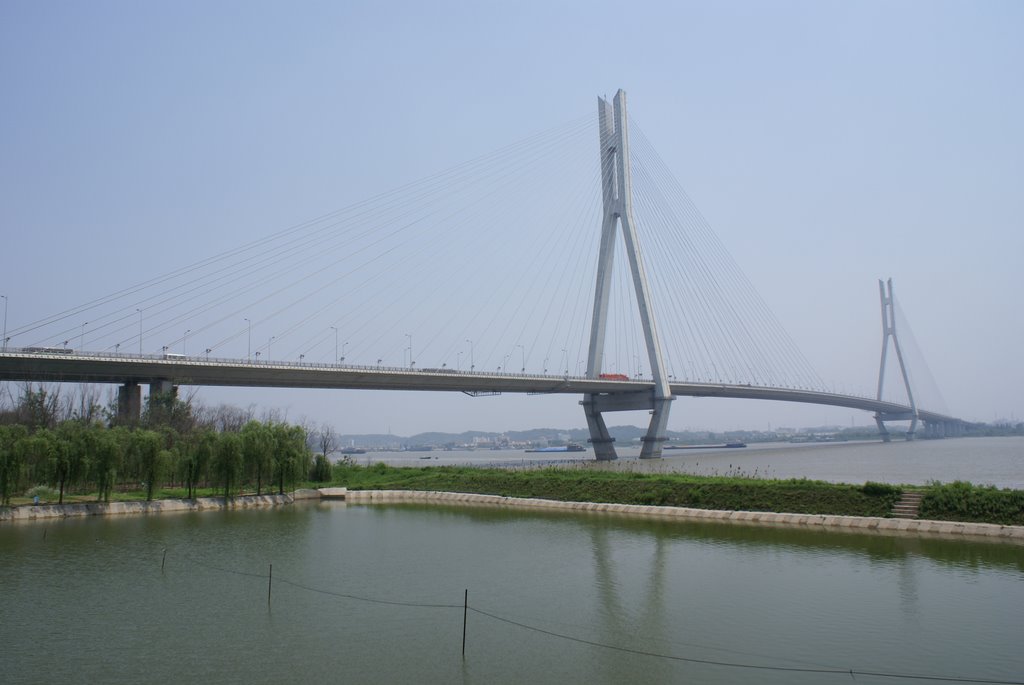 Voto:
Continente: Asia
País: China
Localización: Nanjing
Año: 2001
Estado: Terminado
Descripción:Monday, July 10, 2000, updated at 16:44(GMT 8)
Second Nanjing Yangtze Bridge Has Its Two Sections Joined
Nancha Bridge, the crucial project of the second Nanjing Yangtze Bridge, successfully had its two sections joined on July 9.
Expert inspection shows that the weld seam of the joining sections is 10 mm in width, the flaw detection pass rate of the weld is 100 percent, and the precision of the joining sections reaches advanced world level.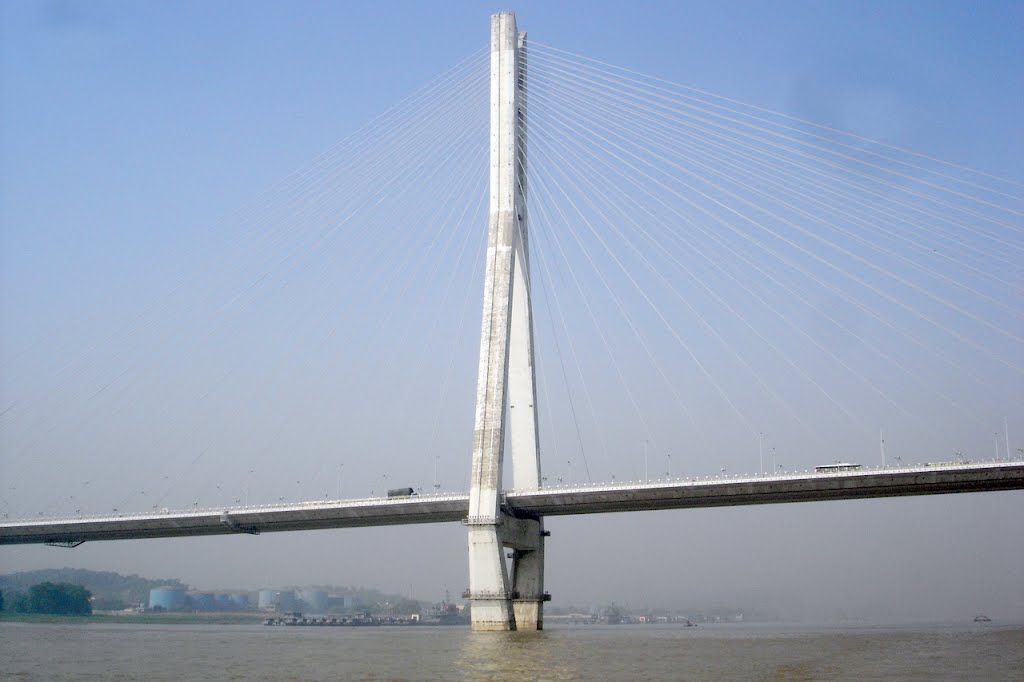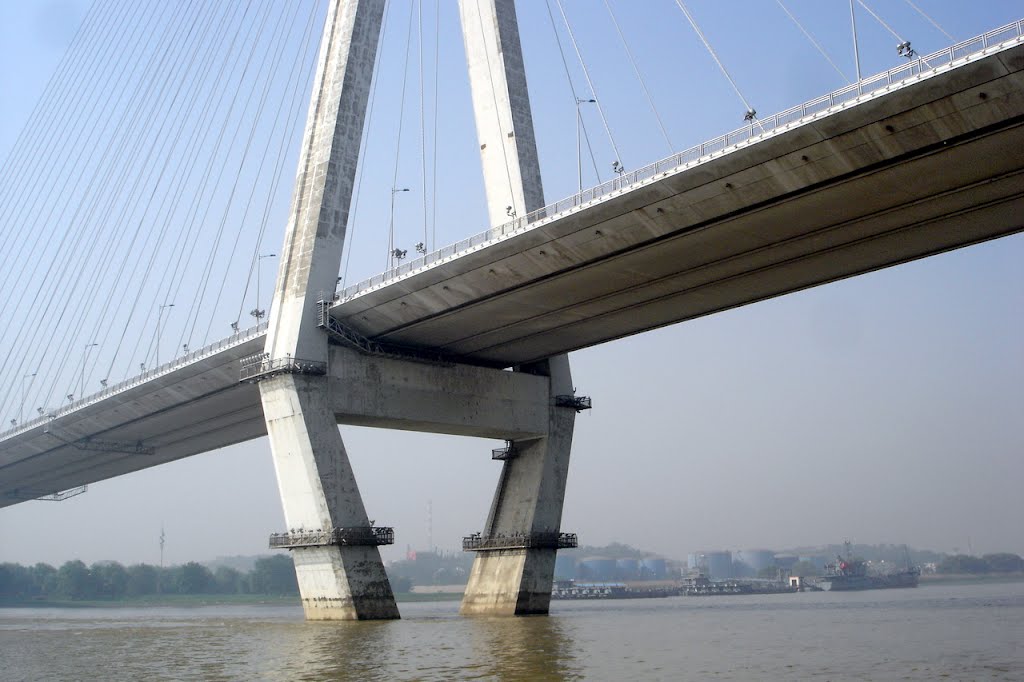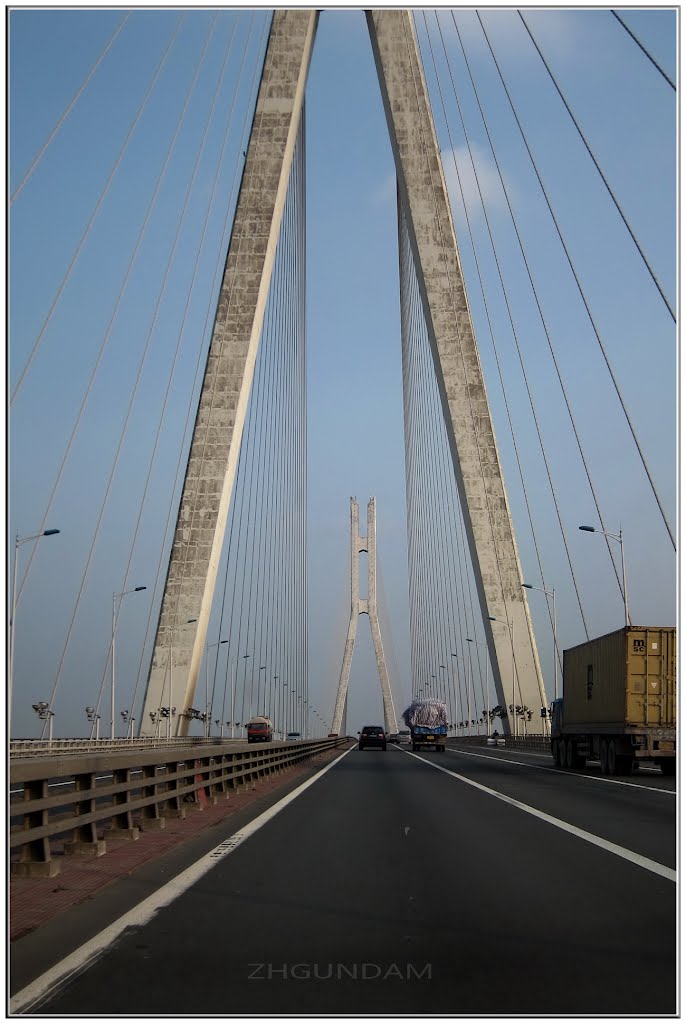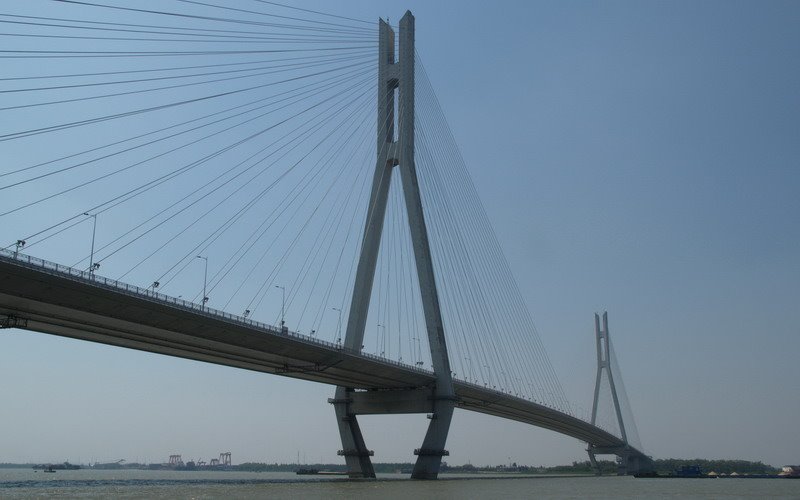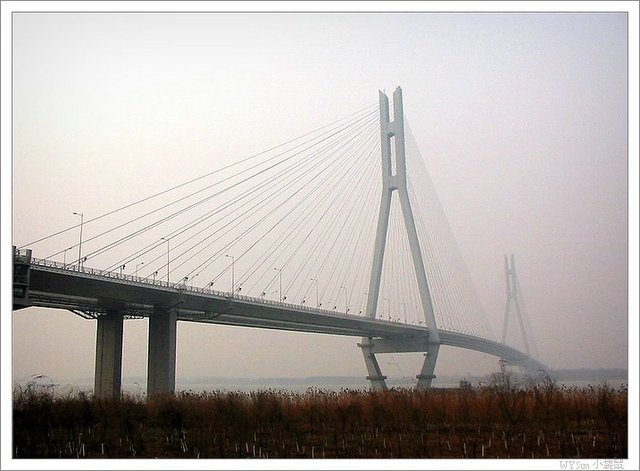 The joining of Nancha Bridge marks a decisive achievement in the construction of the second Nanjing Yangtze Bridge. According to the plan, the second Nanjing Yangtze Bridge will be threaded through in 2000 and opened to traffic in the first half of next year. The second Nanjing Yangtze Bridge, 21.197 km in length, is located 11 km to the Nanjing Yangtze River Bridge on the lower reaches.
Nancha Bridge is 2,938 meters in length, the main span is 628 meters. It is a steel box girder stayed-cable bridge, ranking first in China, and third in the world.
http://english.peopledaily.com.cn/200007/10/eng20000710_45130.html
The Second Nanjing Yangtze Bridge is a cable-stayed bridge over the Yangtze River in Nanjing, China.[1] The bridge spans 628 metres (2,060 ft) carrying traffic on the G36 Nanjing–Luoyang Expressway. When it was copleted it was the third longest cable-stayed span in the world.[2] As of 2013 it is still among the 20 longest spans. The bridge crosses from the Qixia District in south-east of the river over to Bagua Island.
http://en.wikipedia.org/wiki/Second_Nanjing_Yangtze_Bridge
http://www.panoramio.com/photo/71154724