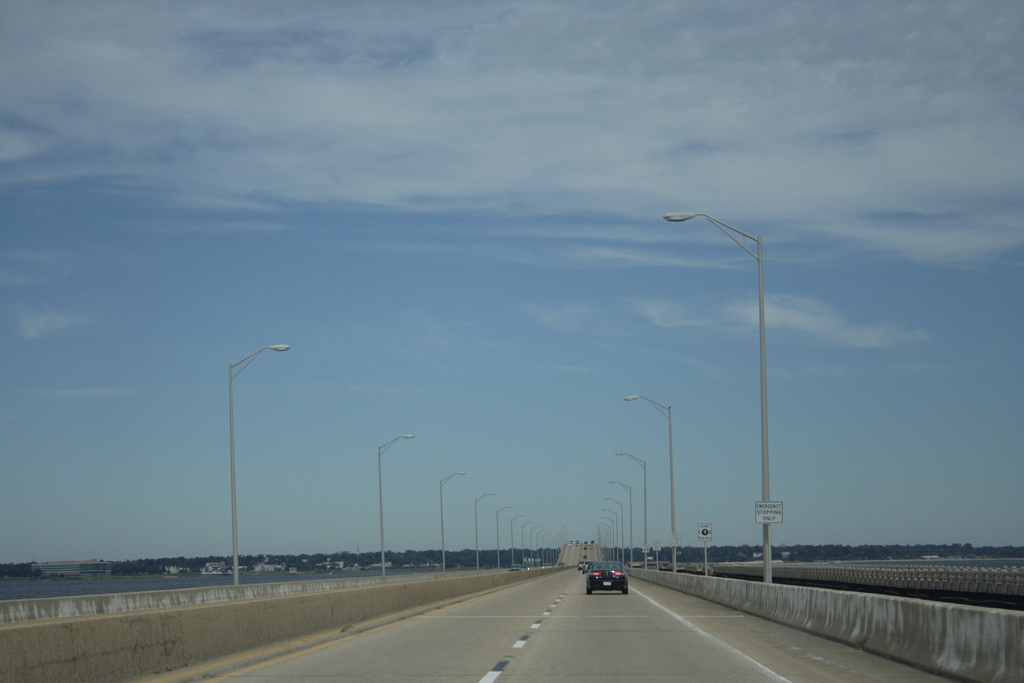 Voto:
Continente: América
País: Estados Unidos
Localización: Pensacola
Año: 1960
Estado: Terminado
Descripción:The Pensacola Bay Bridge, also known locally as the Three-Mile Bridge, runs between downtown Pensacola, Florida, and Gulf Breeze, Florida. It carries four lanes of U.S. Highway 98 across Pensacola Bay.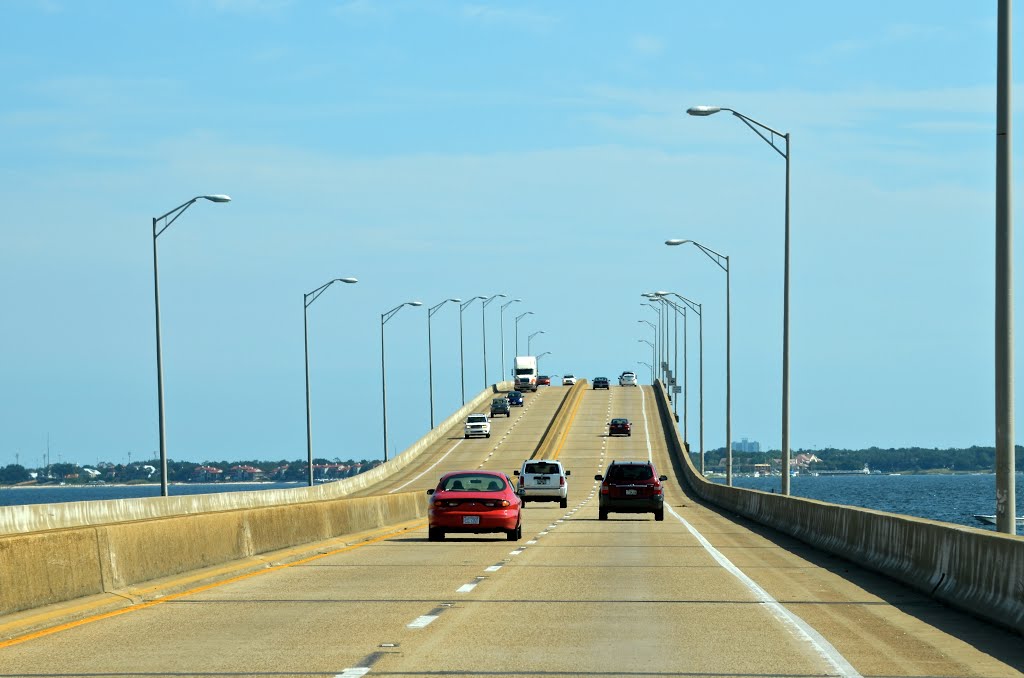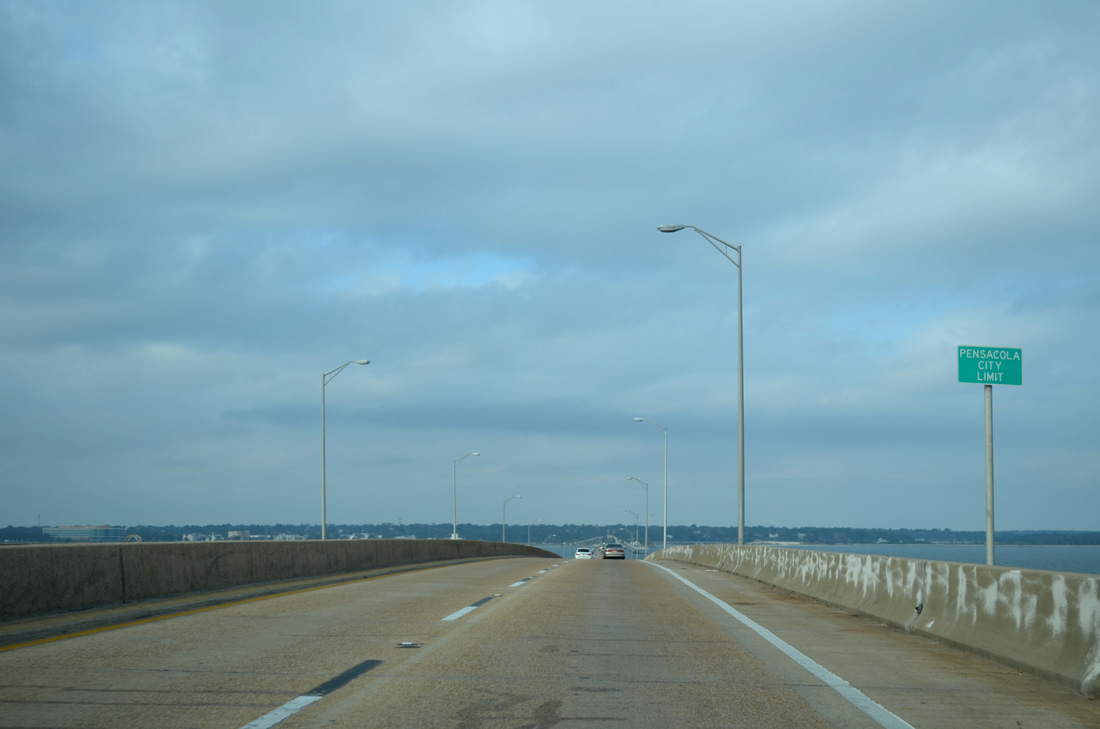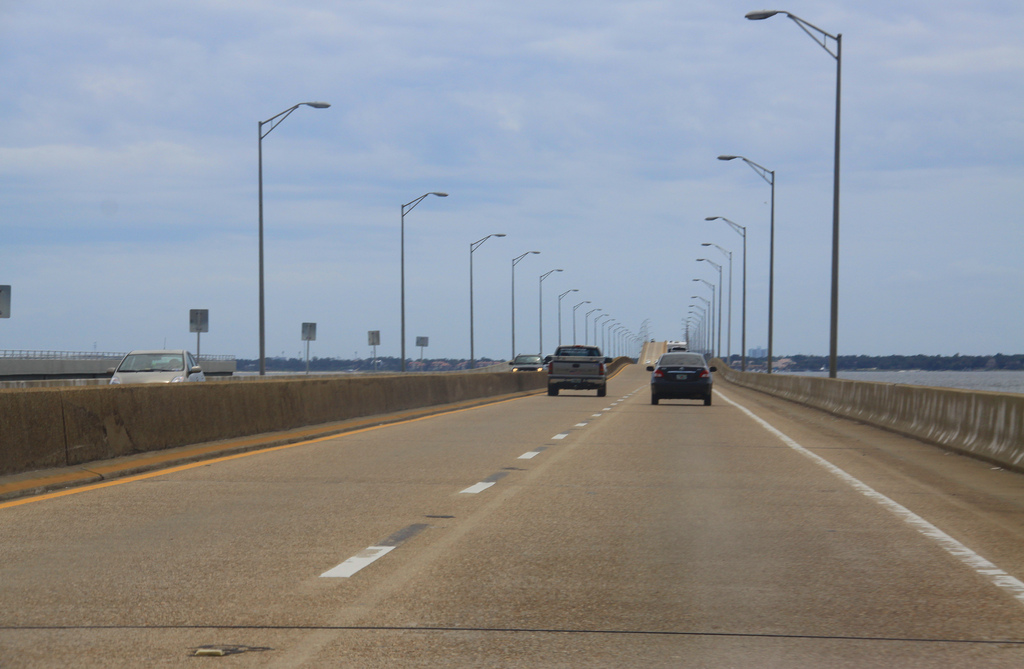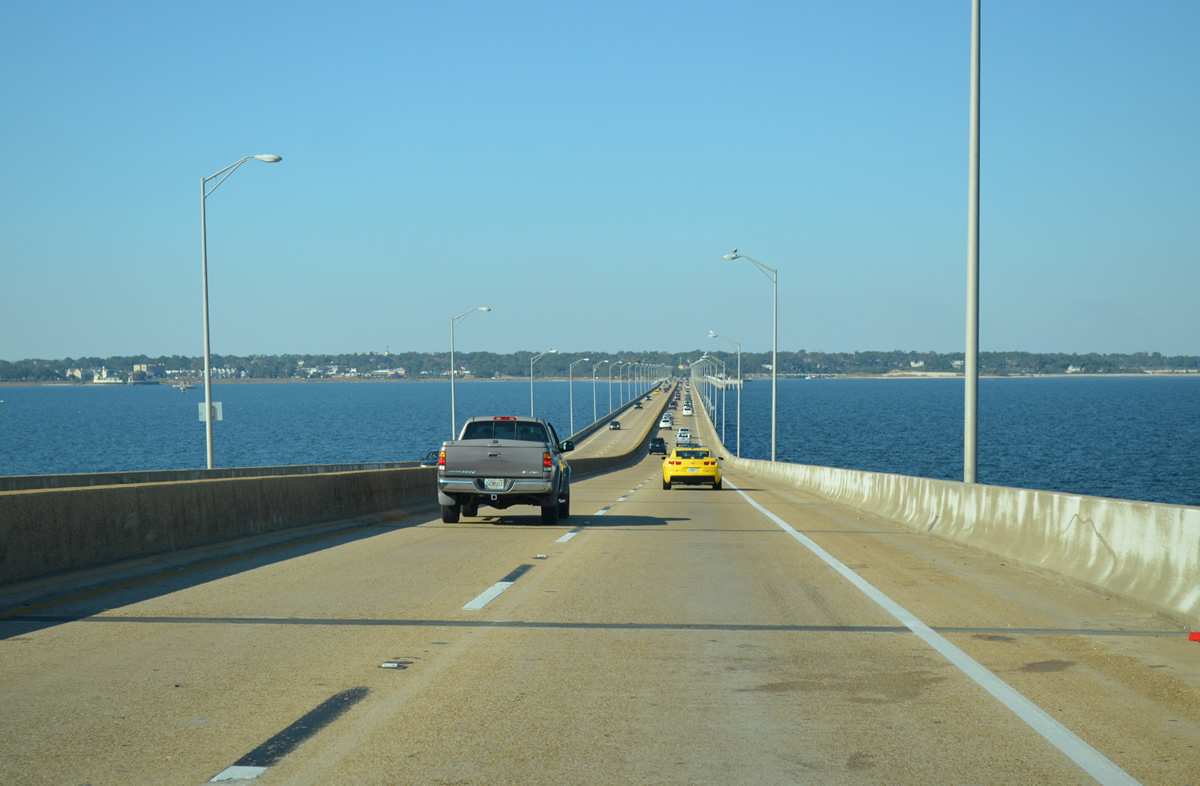 History
The bridge opened to traffic on October 31, 1960, at which time it replaced the Thomas A. Johnson Bridge, a narrow two-lane facility that ran parallel just to the east. It was dedicated to Sen. Phillip D. Beall Sr. This original bridge, which had been in service since June 13, 1931,[2] was tolled and was signed as TOLL US 98 until the bridge bonds were paid off. The decommissioned original bridge served as two 1.5-mile-long fishing piers until they were largely destroyed by Hurricane Ivan in 2004. By 2007, the remainder of the northernmost fishing pier was demolished. Demolition has begun on the southernmost part of the fishing pier. In 2010, construction was completed on a northern replacement fishing pier about half as long as the original pier.[3]
In 1989, the bridge was struck by a barge and was out of service for several months. All traffic was diverted to ferries, causing severe backups in both Gulf Breeze and downtown Pensacola. The Florida Department of Transportation took the opportunity to modernize the bridge, adding emergency lanes and replacing barrier walls and lighting.
http://en.wikipedia.org/wiki/Pensacola_Bay_Bridge
http://www.aaroads.com/guide.php?page=u0098wsfl