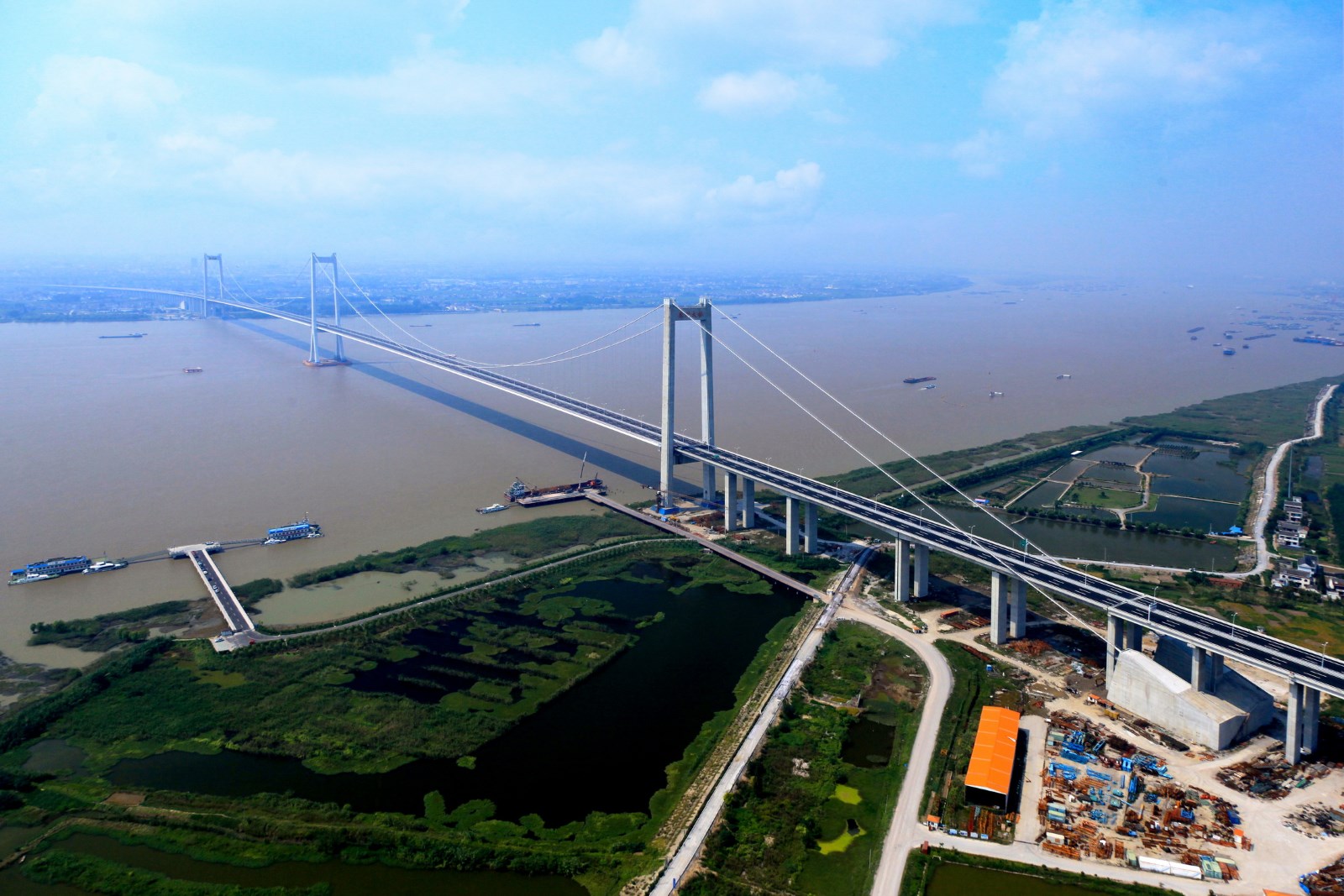 Voto:
Continente: Asia
País: China
Localización: Taizhou, Jiangsu
Año: 2012
Estado: Terminado
Descripción:Taizhou Yangtze River Bridge awarded 'Nobel Prize' in bridge circle
2016-05-16
The Taizhou Yangtze River Bridge won the Outstanding Structure Award by International Association for Bridge and Structural Engineering (IABSE) on May 12th, 2016. The IABSE Outstanding Structure Award is recognized as the Nobel Prize in the international bridge circle.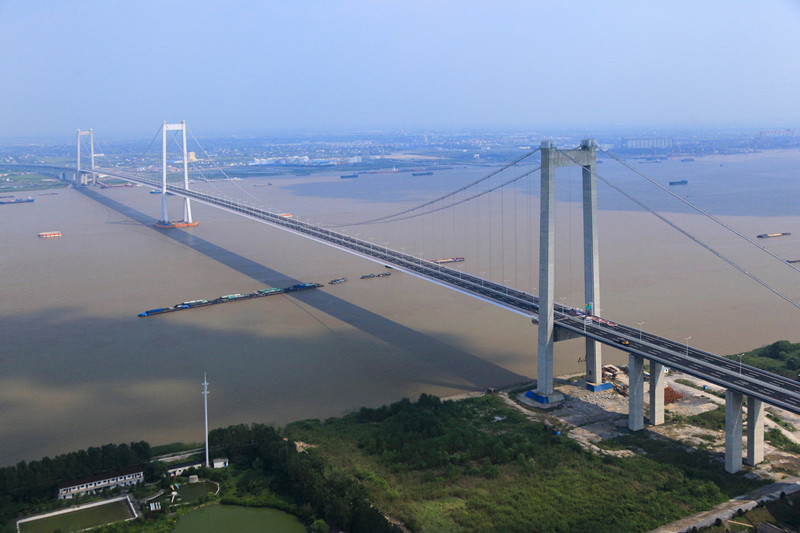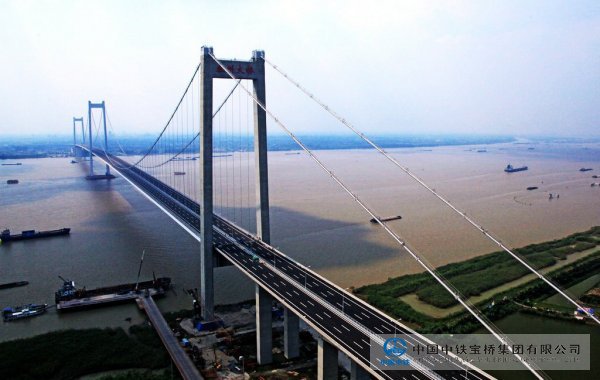 The Taizhou Yangtze River Bridge featuring 62.088 kilometers long, connects Taizhou on the north bank, Yangzhong on an island in the river, and Zhenjiang and Changzhou on the south bank.
As one of the few bridges with over 1,000-meter single suspension spans, the Taizhou Yangtze River Bridge is not only the world's first cable-stayed bridge with a span of over 1,000 meters, but also the first extra-large cable-stayed suspension bridge and the first steel tower cable-stayed bridge in China.
http://english.jschina.com.cn/TodayJiangsu/201605/t2816234.shtml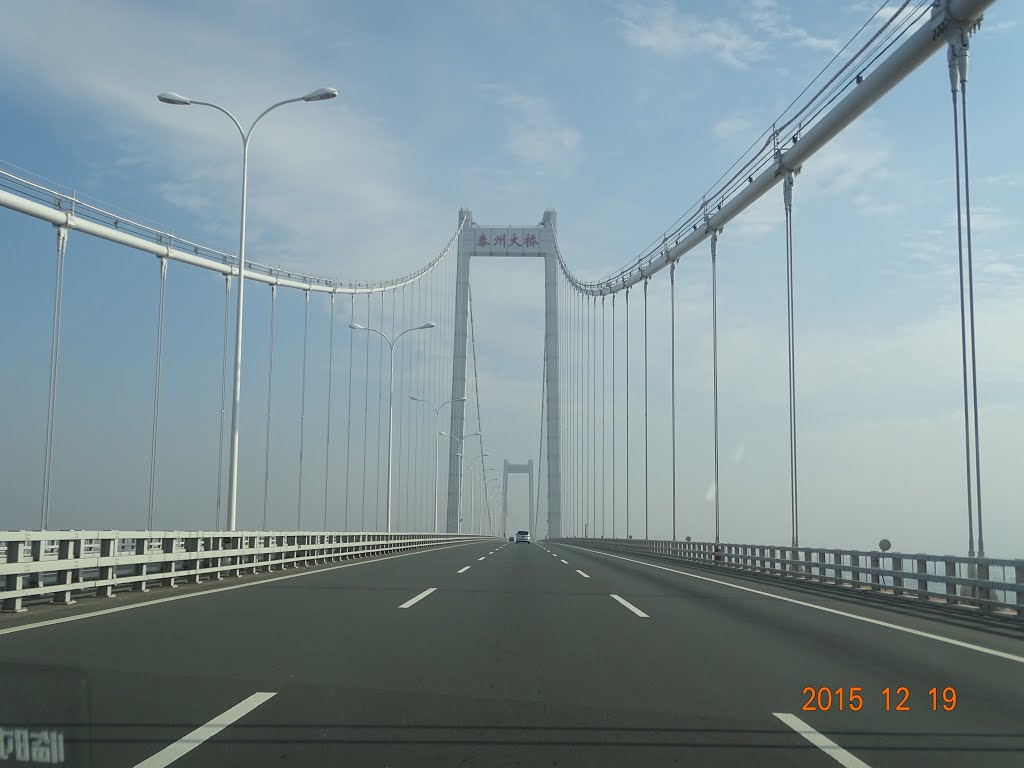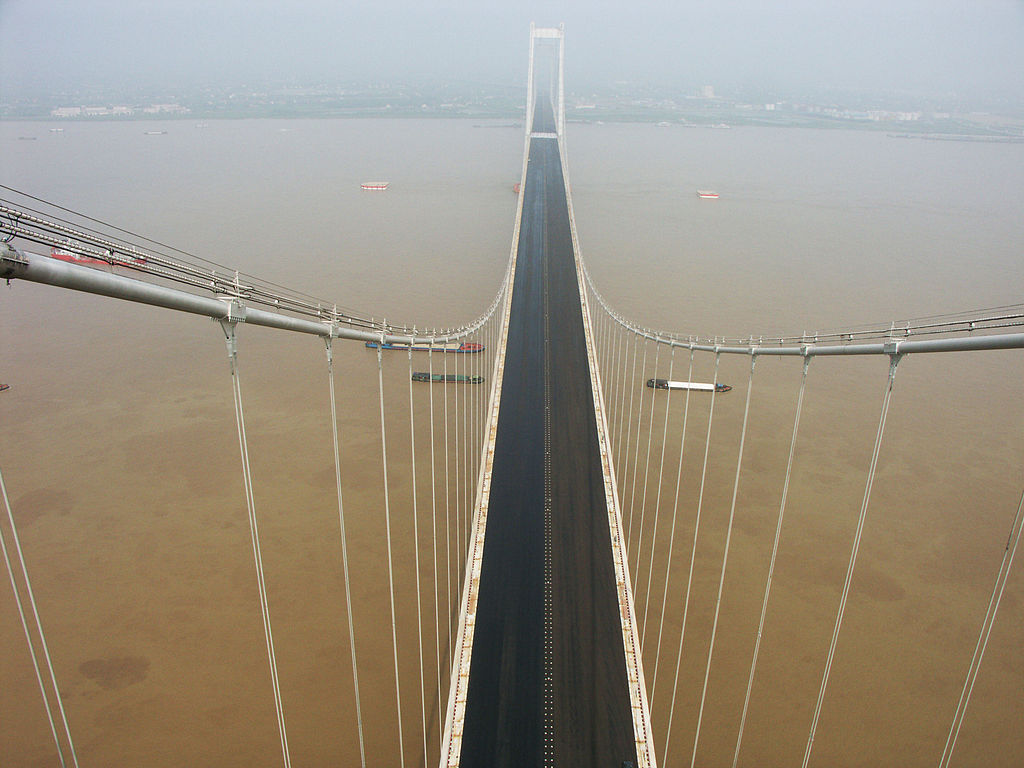 El puente de Taizhou sobre el río Yangtze es un complejo puente sobre la parte baja del río Yangtze en la provincia de Jiangsu, en el este de China. El puente conecta Taizhou en la orilla norte con Yangzhong una isla en el río, y Yaoqiao Pueblo de Zhenjiang Municipio en lado del banco sur, y se compone de un puente colgante sobre el brazo norte y un par de puentes viga cajón sobre la corriente de la rama sur. El Complejo Puente de Taizhou abrió en 2012.
https://en.wikipedia.org/wiki/Taizhou_Yangtze_River_Bridge
http://www.vaisala.com/Vaisala Documents/Success Stories/CEN-TIA-G-Taizhou-customer-story-B211390EN-B-LOW.pdf
https://ssl.panoramio.com/photo/126574363