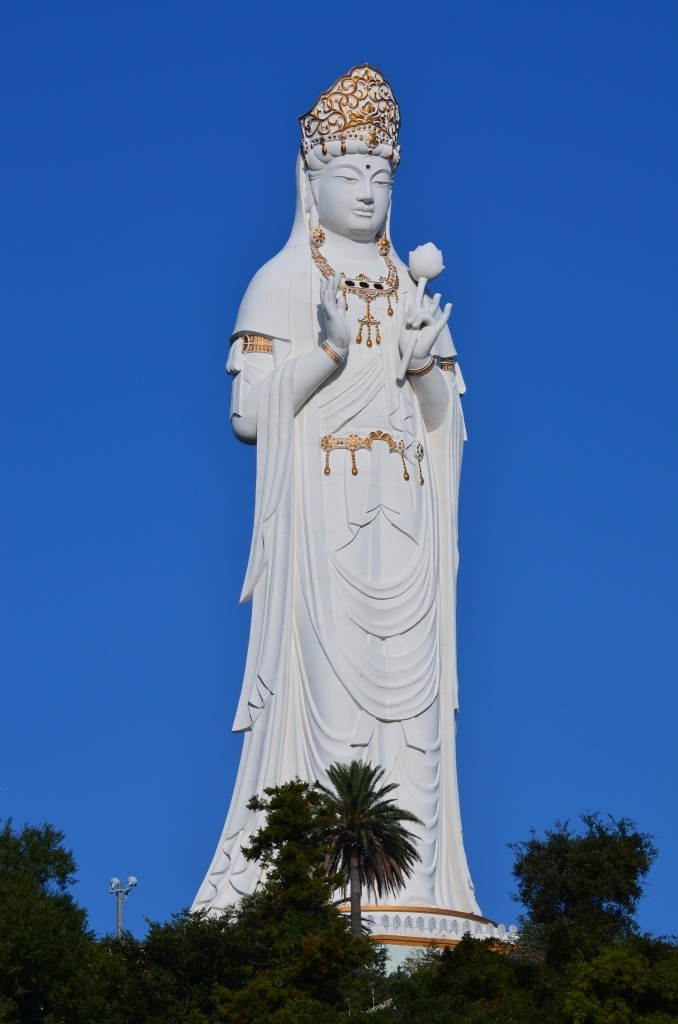 Voto:
Continente: Asia
País: Japón
Localización: Shōdoshima, Shōzu District, Kagawa
Año: 1994
Estado: Terminado
Descripción:The Sodoshima Dai Kannon (小豆島大観音) is located in Kagawa Prefecture (香川県) and is 164 feet high. The Statue is famous for containing a tooth that is said to have belonged to the Buddha. The other famous features of the Kannon Statue are the gold crown, necklace and waistband that adorn the Goddess. Inside the Statue is an observation deck, prayer halls, and an elevator.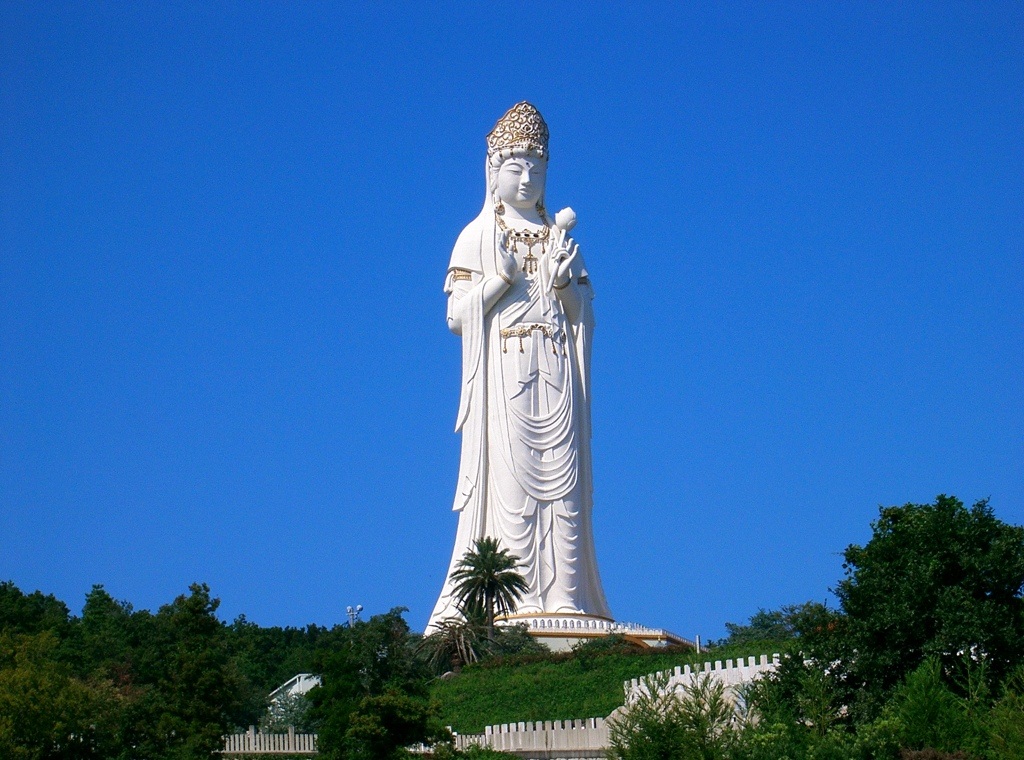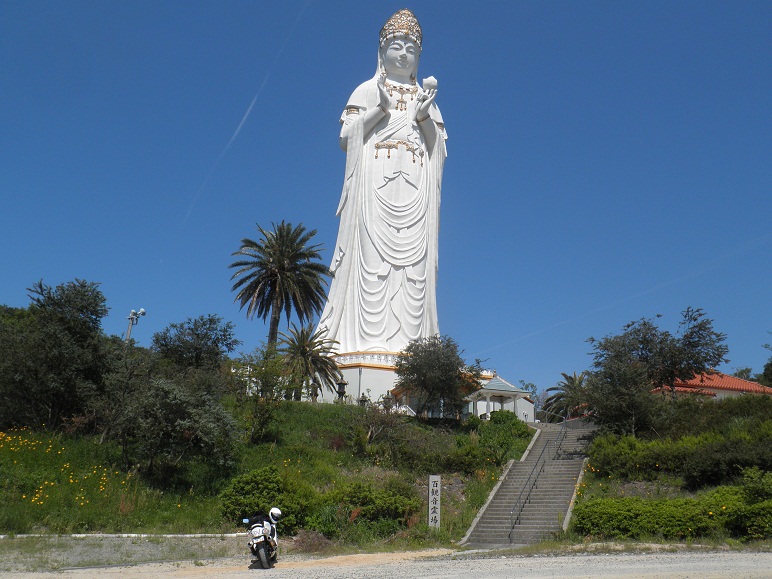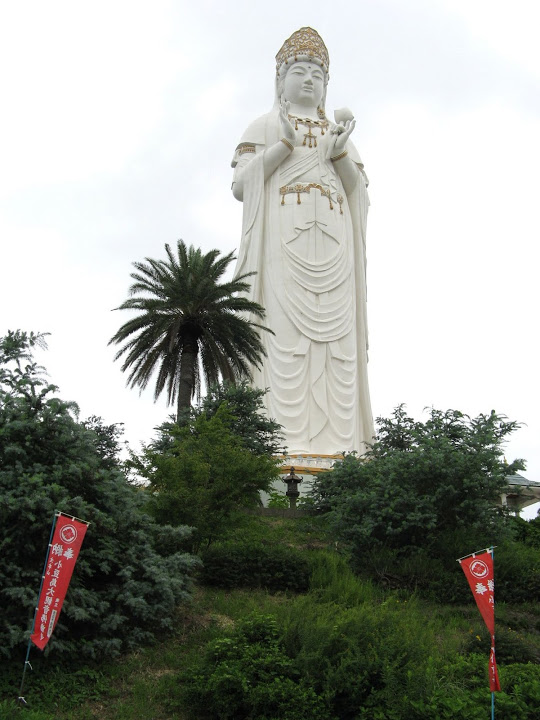 http://blogs.transparent.com/japanese/giant-japanese-statues/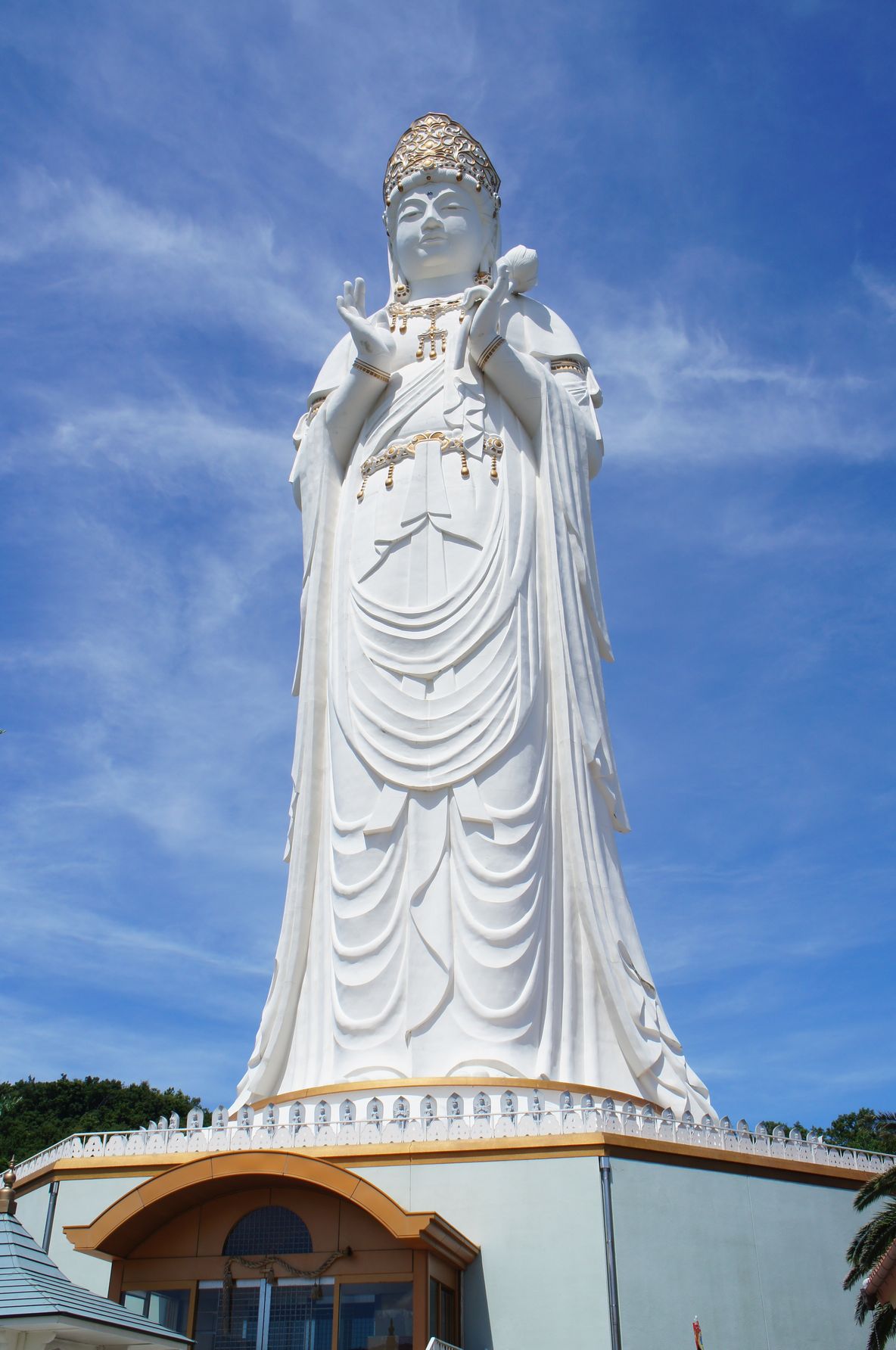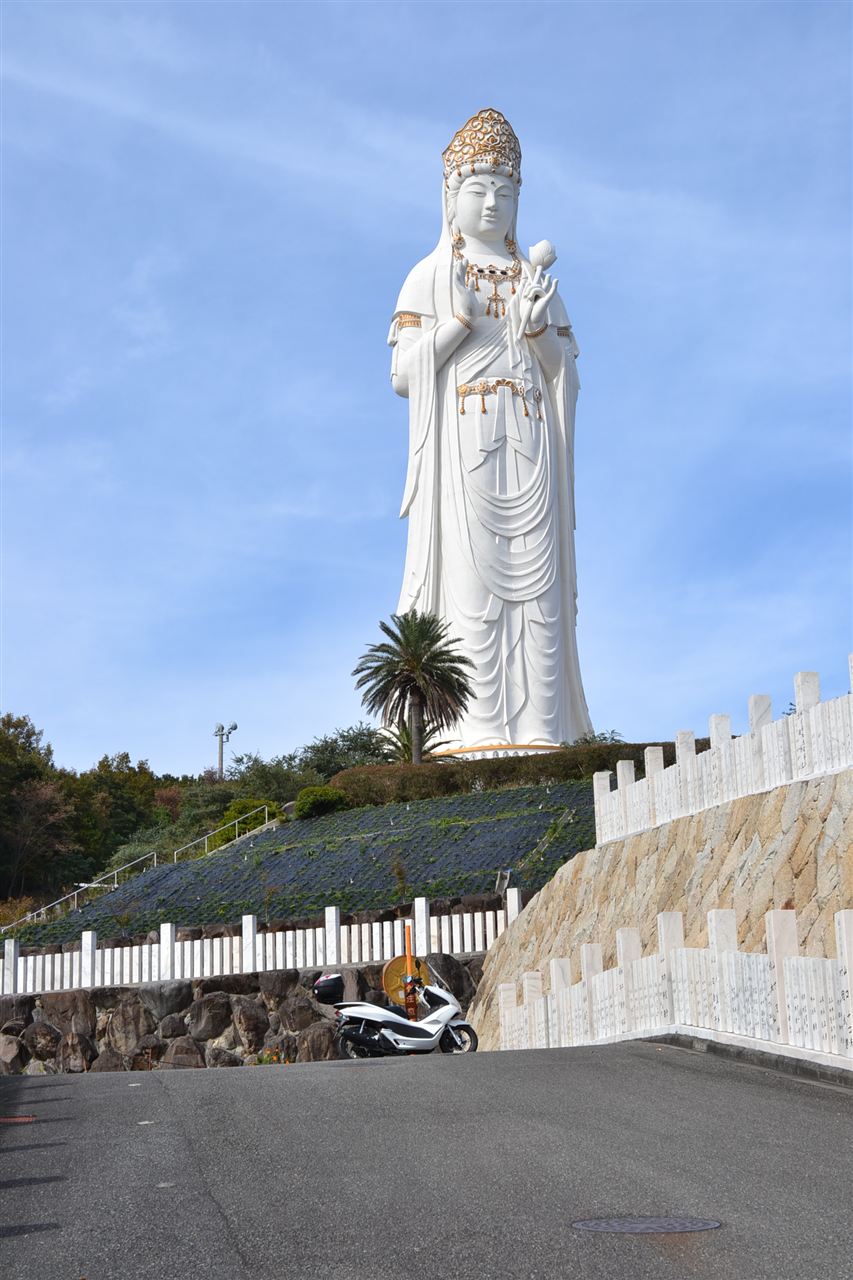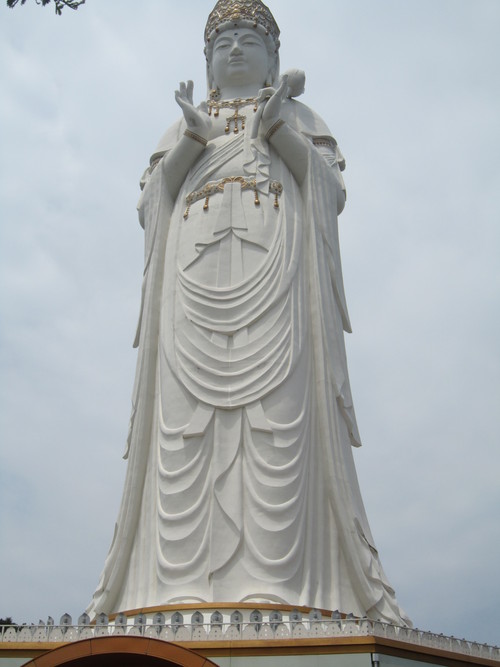 The Shodoshima Great Kannon (Shodoshima Daikannon) is a large white statue depicting Kannon, the Buddhist goddess of mercy. Completed in 1993 on the mountainside overlooking the western side of Shodoshima Island, the 50 meter tall statue houses a temple inside.
Visitors may enter and climb (or take an elevator most of the way up) to the top floor built into the Kannon's chest where the temple's holy relic, a tooth of the historical Buddha donated by a temple in Sri Lanka, is enshrined. This floor doubles as observation deck with views over Shodoshima.
Inside the base of the statue is a maze like series of halls containing hundreds of golden miniature replicas of the Great Kannon, which have been donated by temple goers. There is also a large traditional altar in the central hall where visitors may worship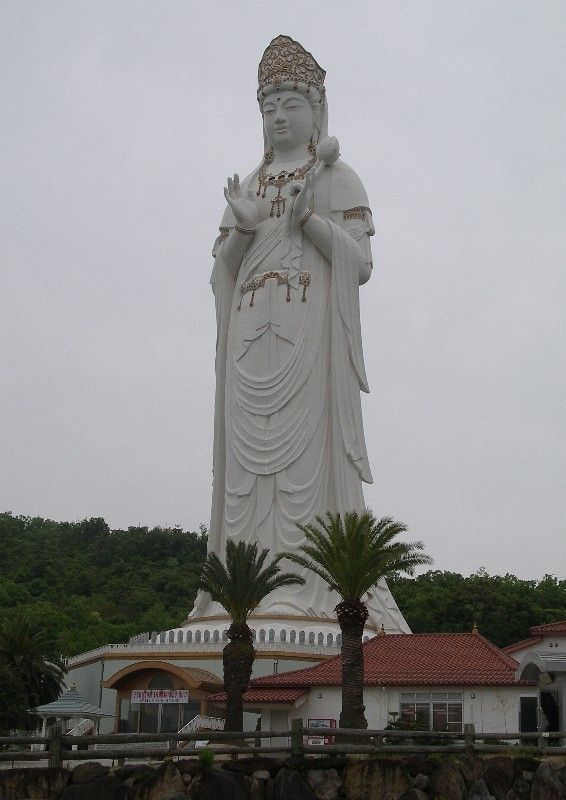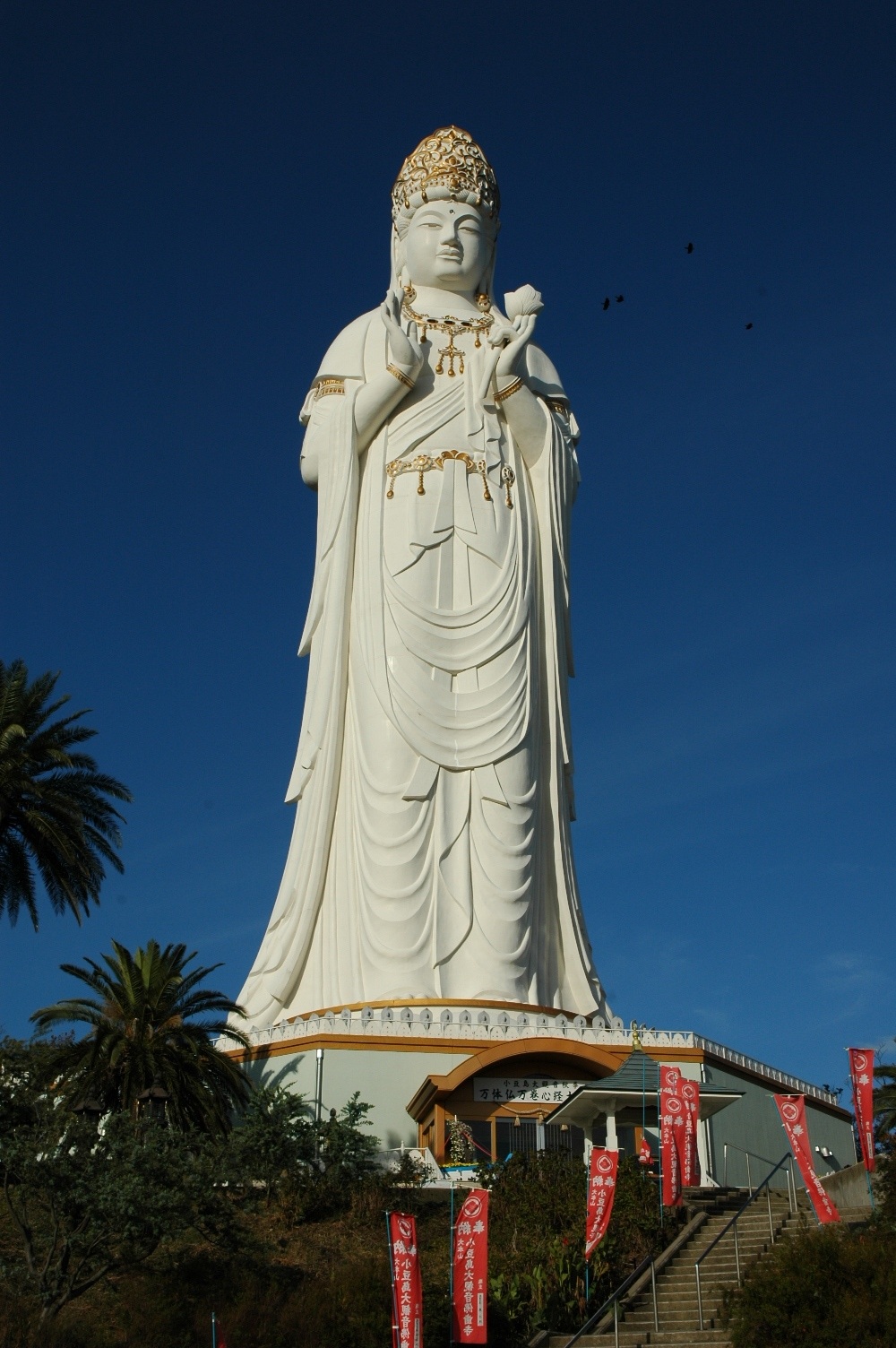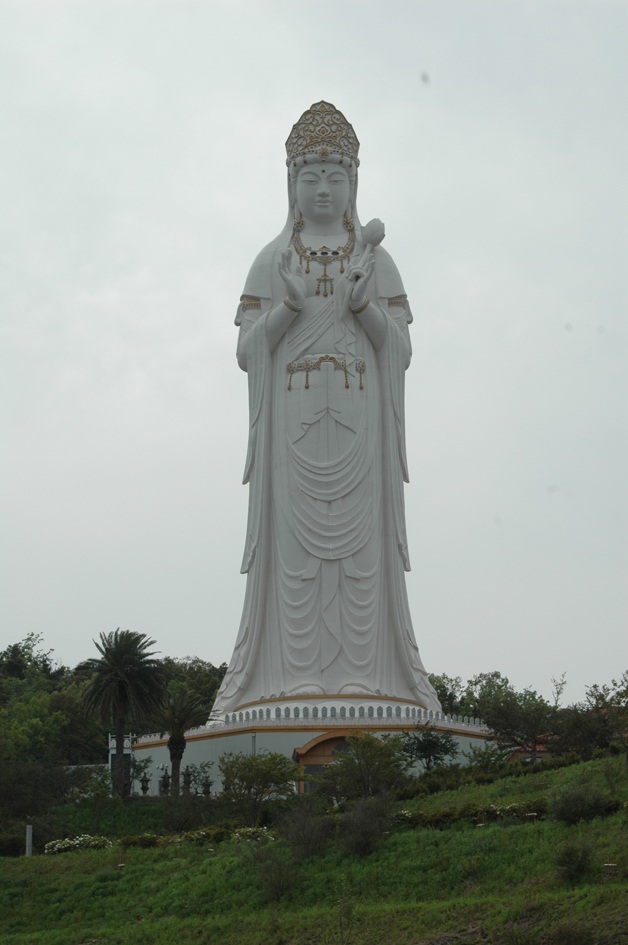 http://ancientbuddhaa.blogspot.com.es/p/buddha-statues.html
http://ja.wikipedia.org/wiki/小豆島大観音
http://www.flickr.com/photos/worris/tags/仏像/
http://blogs.yahoo.co.jp/saetiko/9819664.html
http://minkara.carview.co.jp/userid/855268/blog/28329728/
http://kinosan.exblog.jp/d2010-06-15
http://blogs.yahoo.co.jp/yorkitano/folder/486151.html?m=lc&p=4