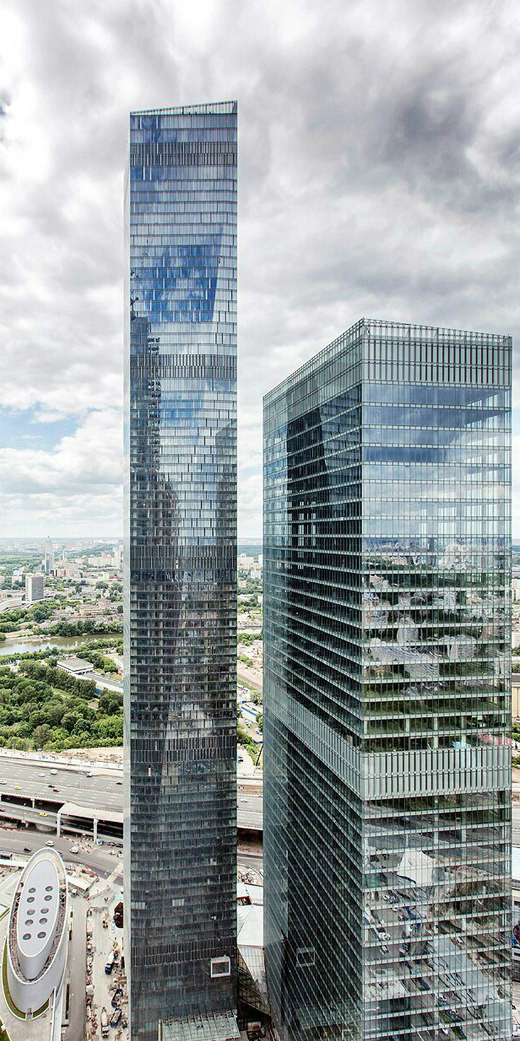 Voto:
Continente: Europa
País: Rusia
Localización: Moscú
Año: 2015
Estado: Terminado
Descripción:La OKO Tower es un rascacielos ubicado en la capital de Rusia, Moscú. Tiene un total de 85 pisos en los que se distribuyen apartamentos, oficinas y un hotel. La construcción del edificio comenzó oficialmente en 2011. En 2014 se terminó la estructura del rascacielos, y su inauguración está prevista para el 2015. Con una altura de 354 metros es el rascacielos más alto de la ciudad, del país y de Europa.
https://es.wikipedia.org/wiki/OKO_Tower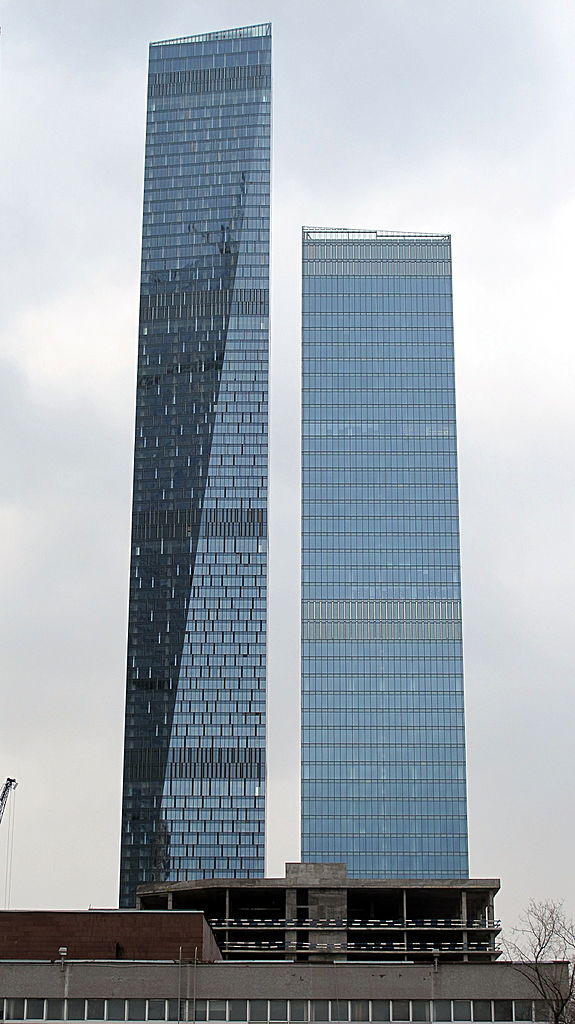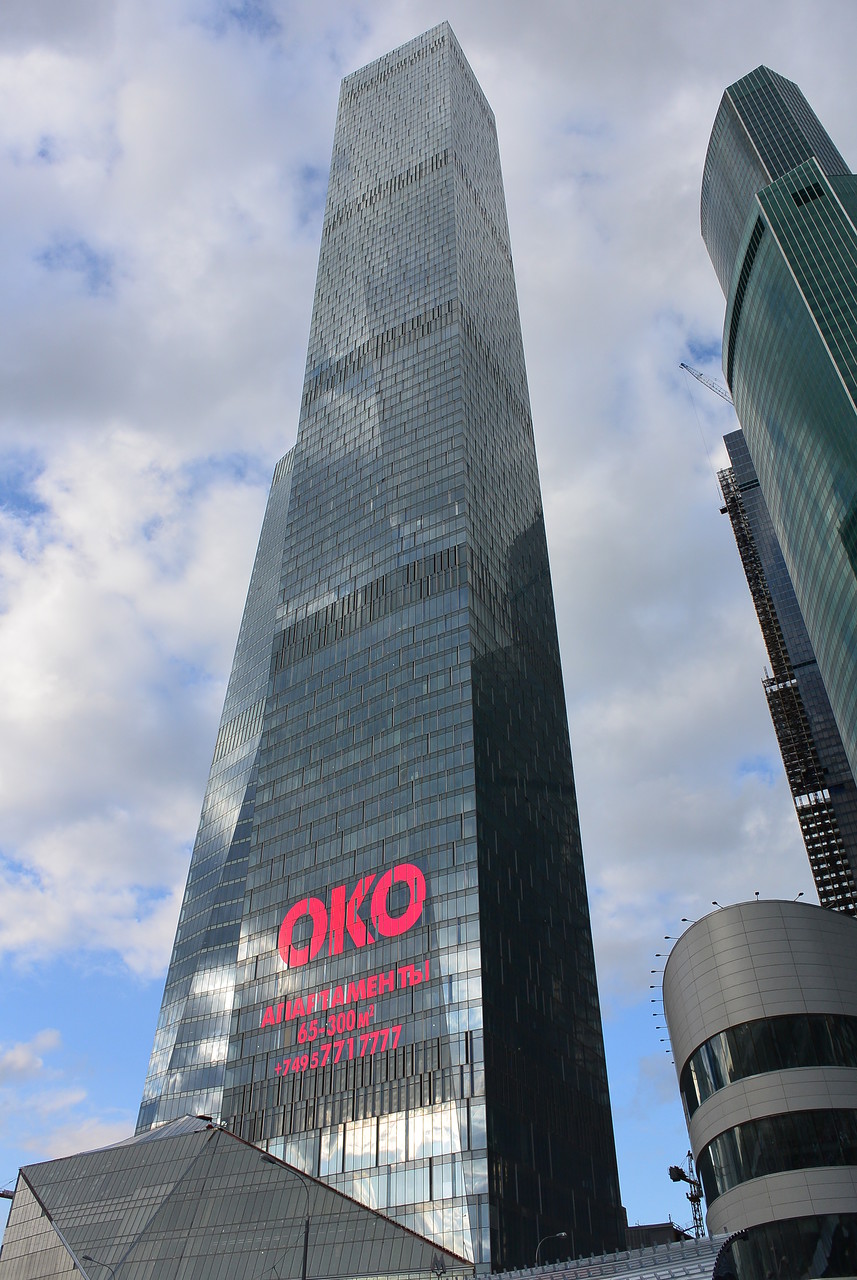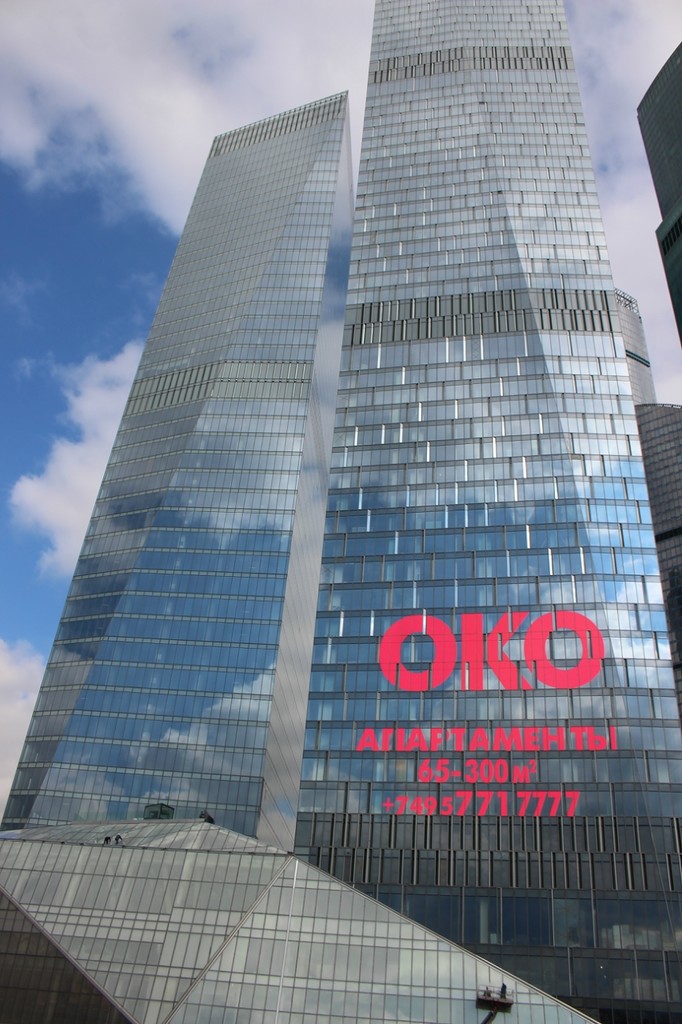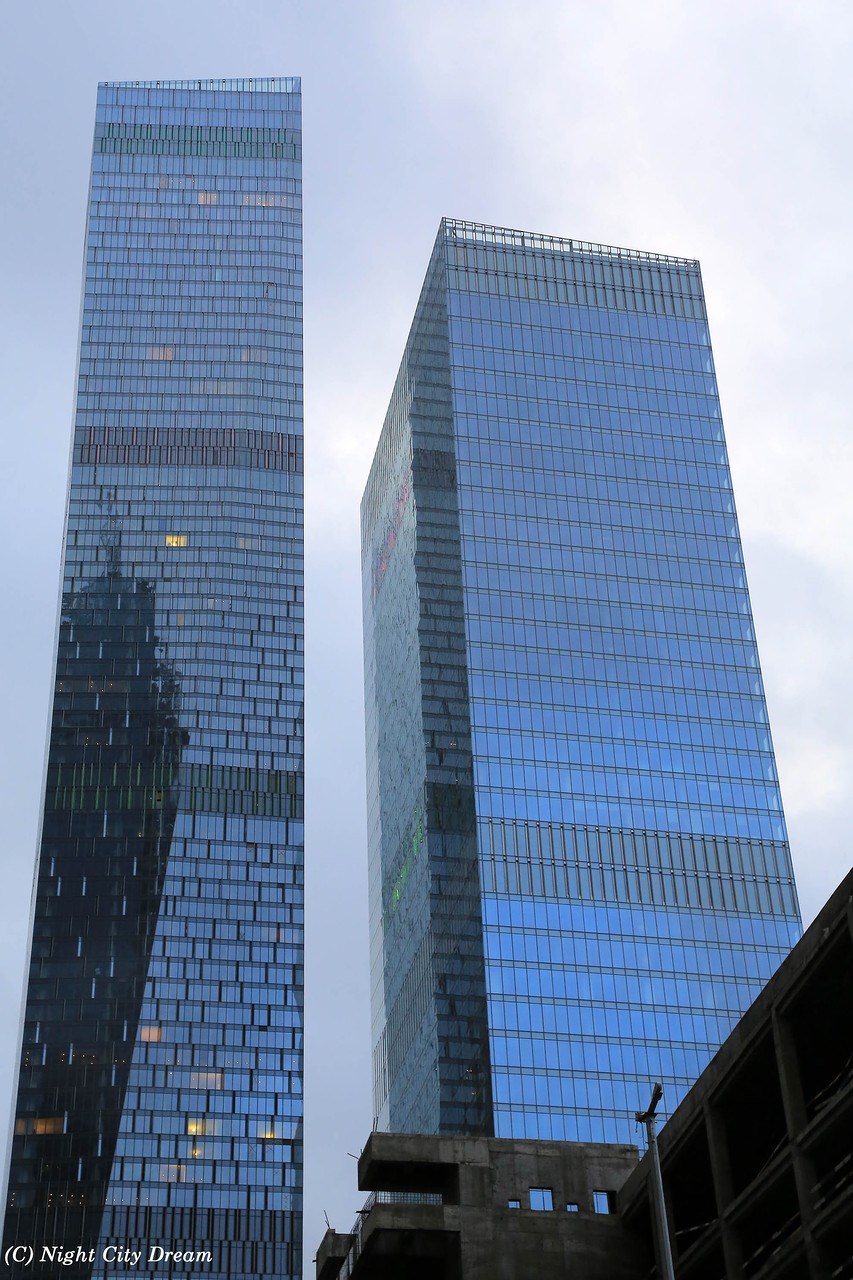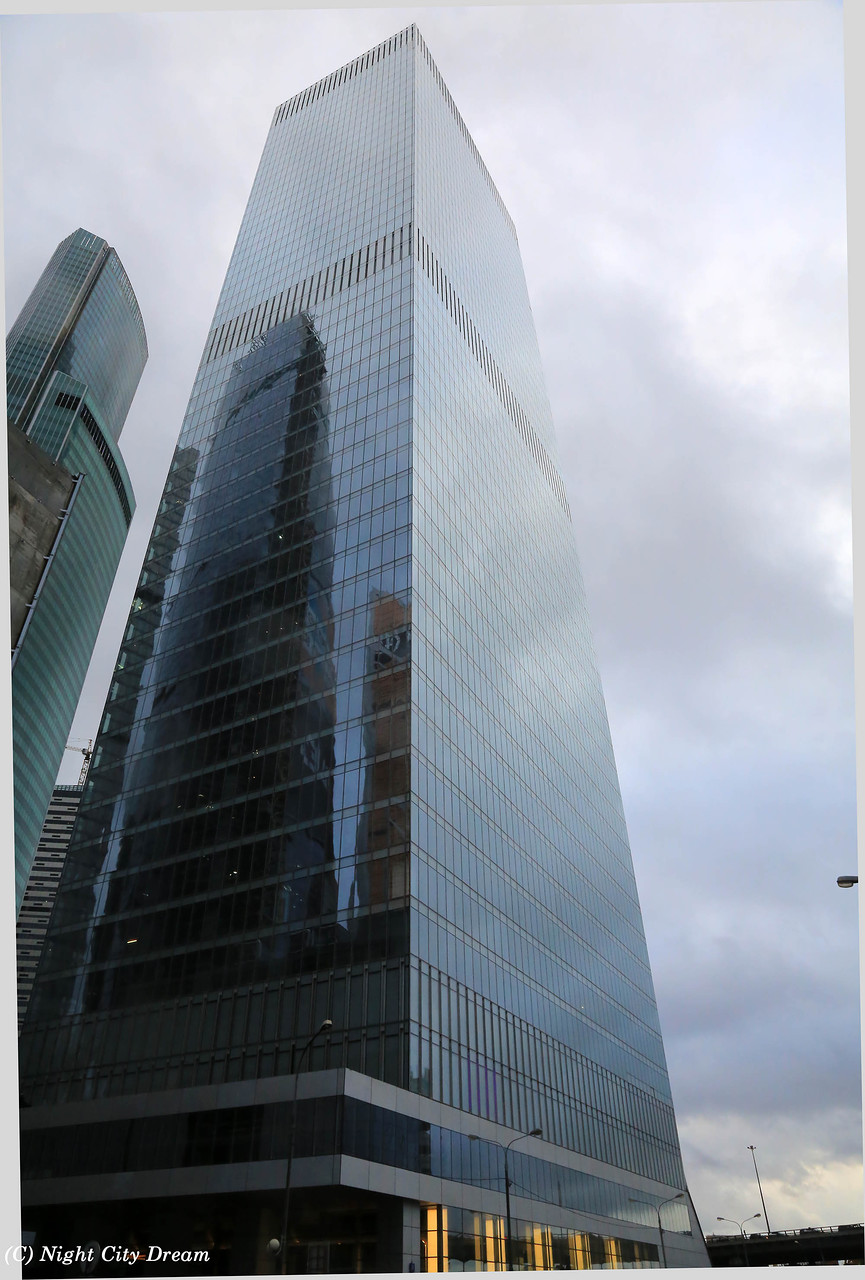 This project is part of the thriving Moscow City, a mixed-use district centrally located within the sprawling Russian metropolis and loosely based on London's Canary Wharf and Paris's La Défense. The complex will consist of an 85-story skyscraper and a 49-story office tower connected at the base by a transparent crystalline structure. The massive development includes luxury residences, premium office space, a four-star hotel, parking, and extensive green space.
The elegant towers gradually taper away from each other as they stretch upward, with glass curtain walls that possess varying degrees of translucency, clarity, and reflectivity. A new private road bisects the site, creating a pedestrian promenade with access to both towers. Landscaped paths and plazas knit together the buildings, shops, and restaurants.
A continuous strip of parkland and plazas along the project's southern edge provides a much-needed amenity for the increasingly high-density zone. The greenway — the only one in Moscow City — offers generous drop-off areas for the residential tower and hotel, as well as pocket groves of indigenous trees and open lawns for public use.
http://www.som.com/projects/oko_tower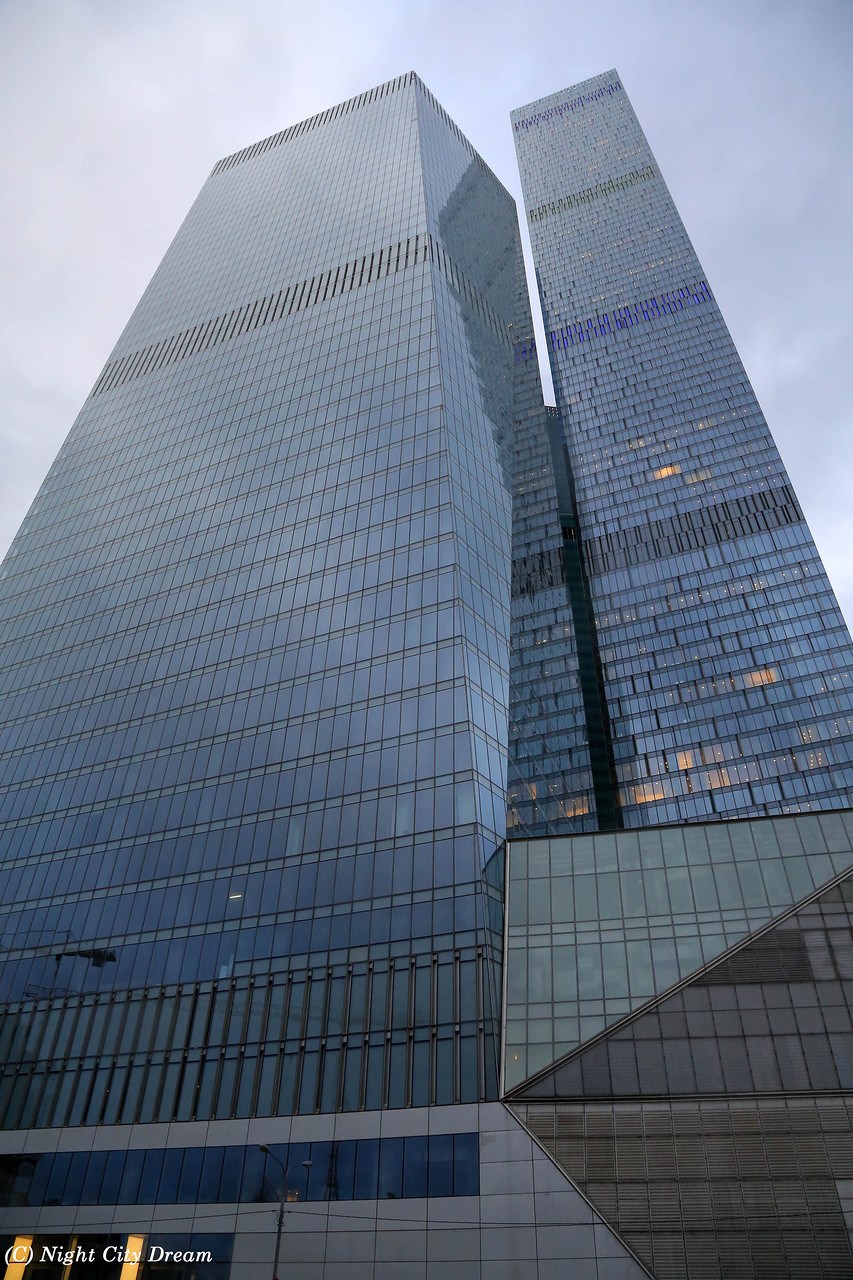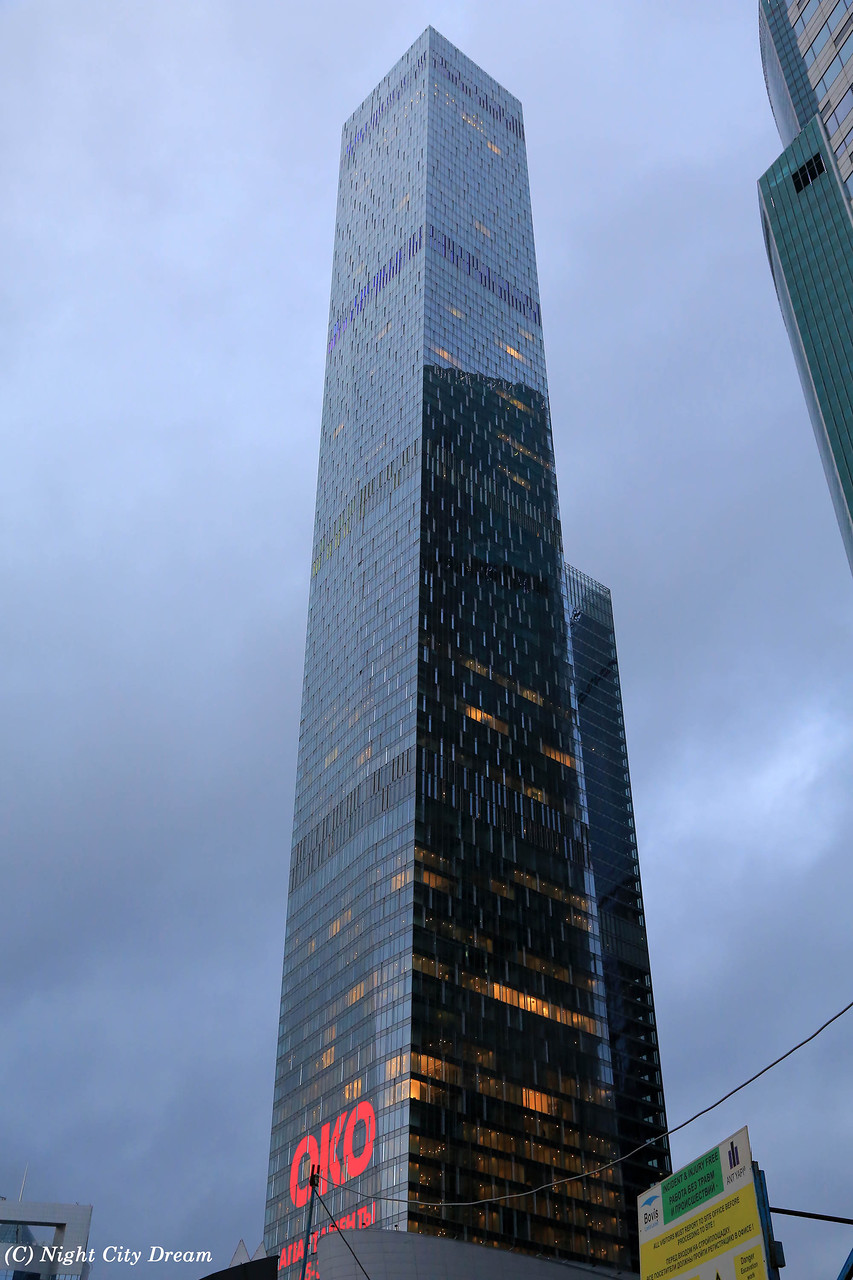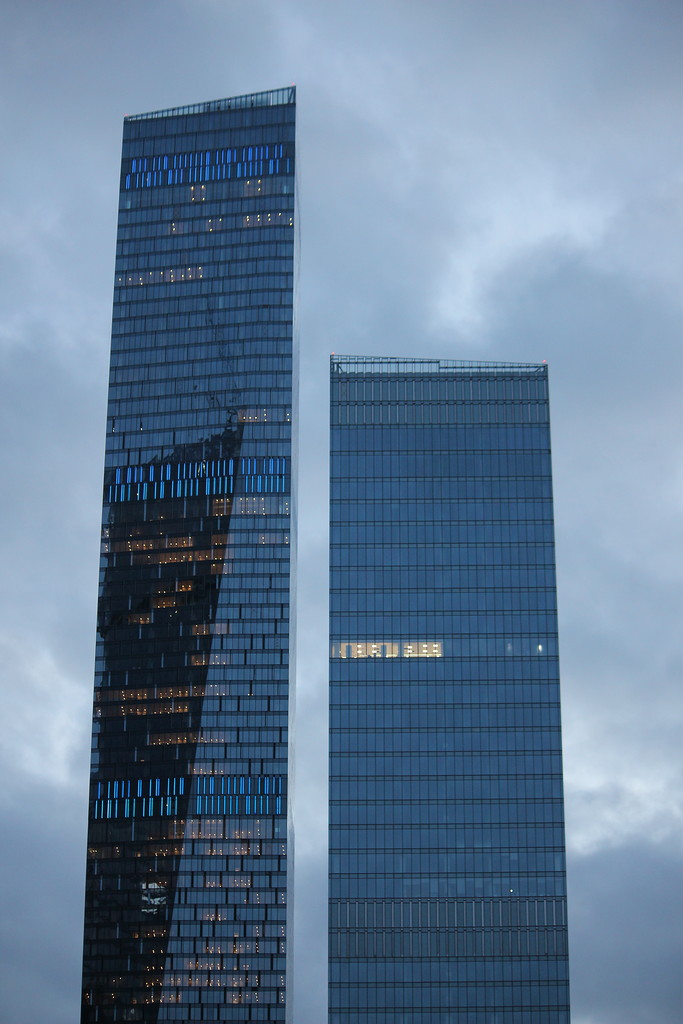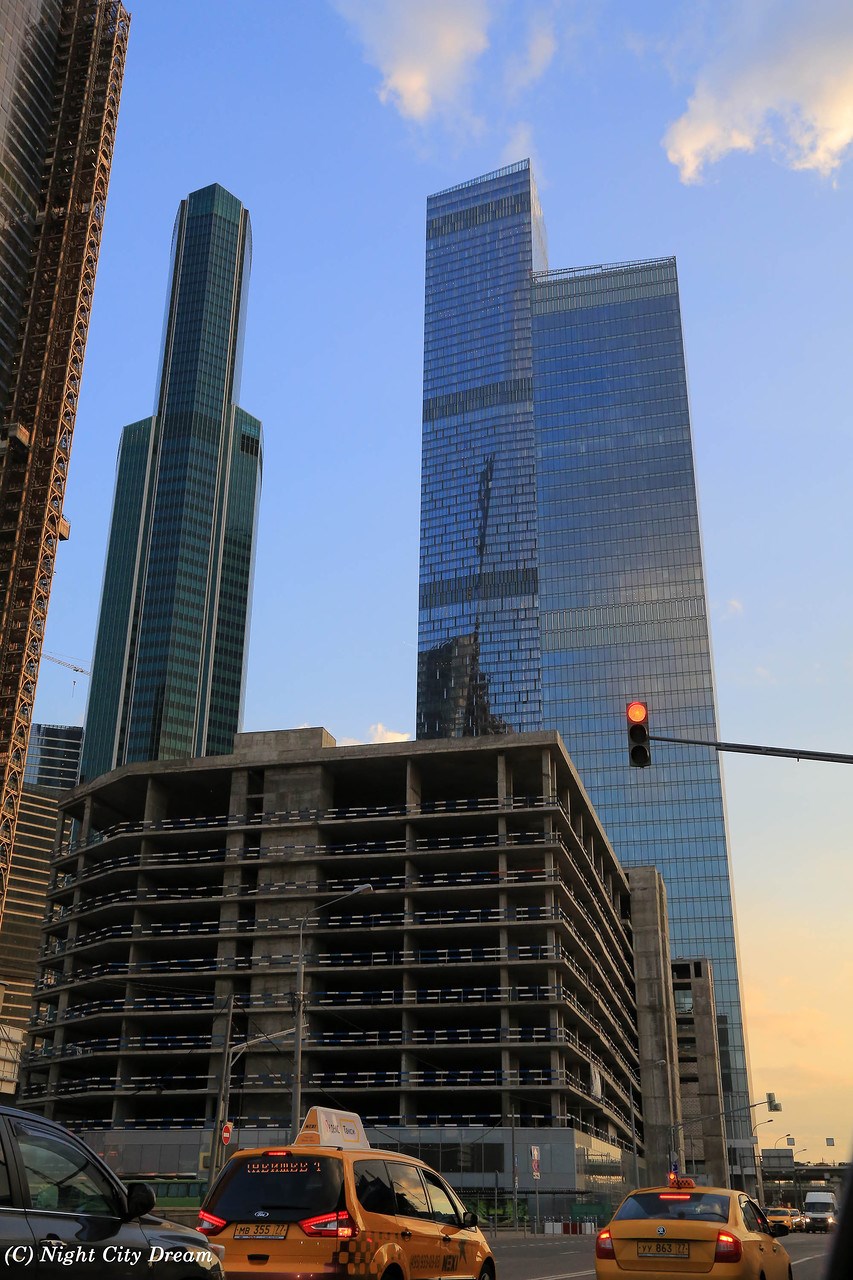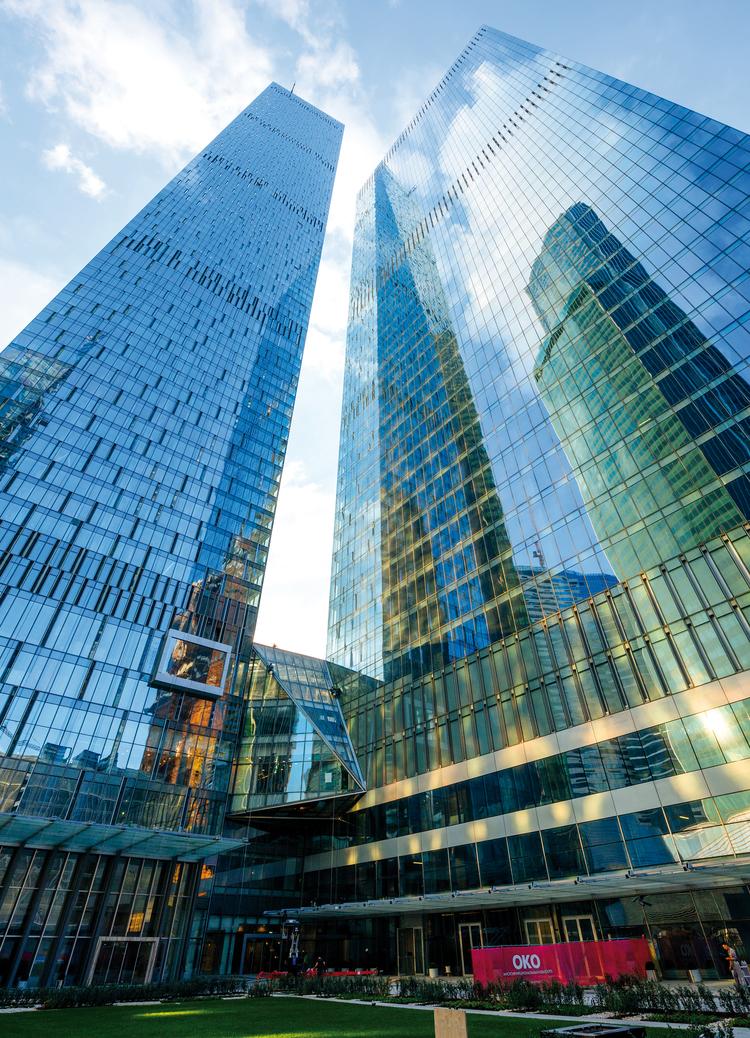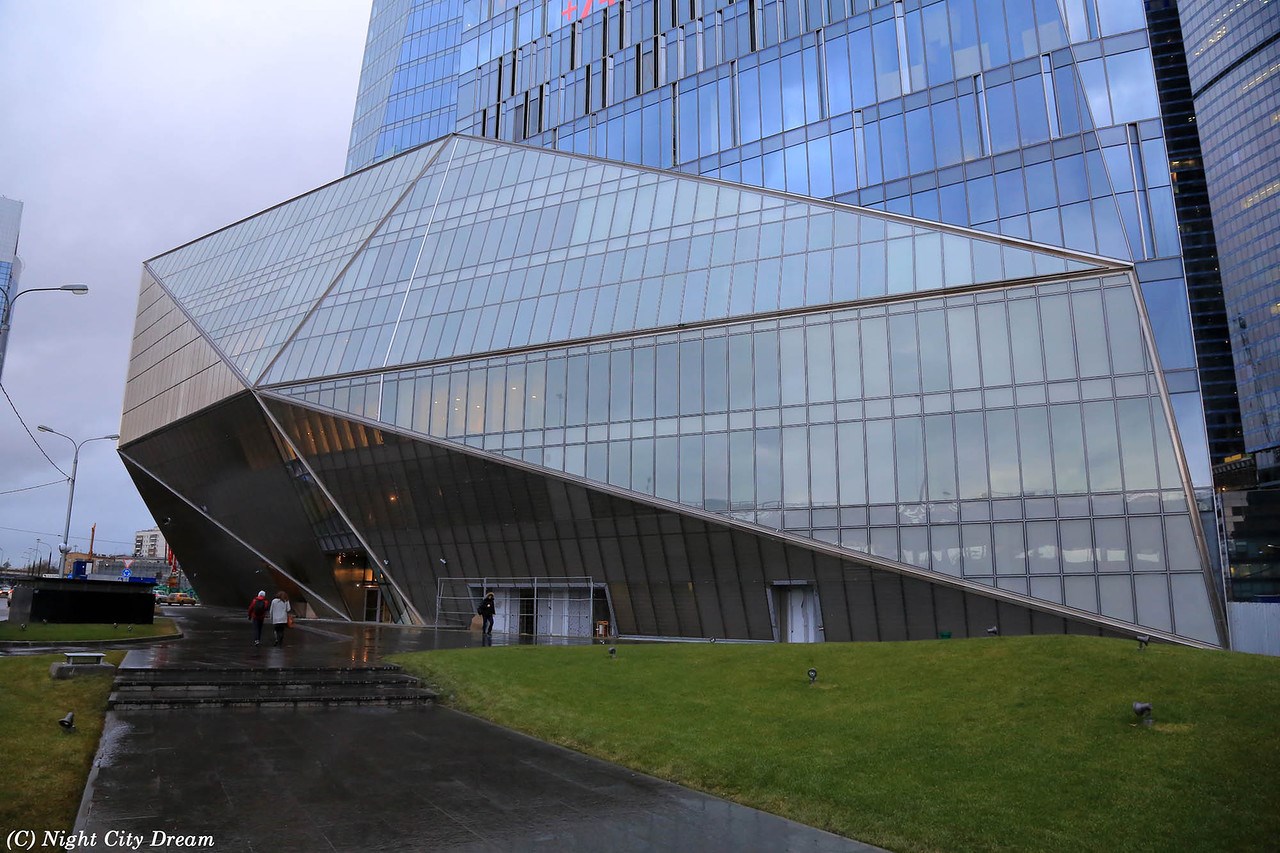 OKO - new multifunctional complex in the MIBC "Moscow City". The complex with total area of 400 thousand square meters. m. include two towers 49 and 85 floors.
In the first of the towers will be office space "A" class, a total of more than 100 thousand square meters. The second tower is reserved for apartments and hotel.
The residential part of the complex JCE (from 28 to 85 floor) will be taken 400 apartments, the estimated price for the construction phase of 8-9 thousand. $ Per sq.m.
Upon completion of construction of 85-storey tower complex "NEO" will open a hotel Delano Moscow, calculated on the 160 comfortable rooms, which will be the second international hotel brand Delano of Morgans Hotel Group.
The complex is "EYE" is scheduled for 2015.
Buy an apartment in the tower can be as JCE with a free plan, and with the plan from the builder. We are offering various options of apartments, including the selection of species characteristics.
Offices in NEO - a great choice for business travelers. You will emphasize their status and personality in front of customers and partners.
http://themoscowcity.com/en/building/oko#.V3pBLTWwEg4
http://www.skyscrapercity.com/showthread.php?t=630041
https://en.wikipedia.org/wiki/OKO
https://en.wikipedia.org/wiki/OKO_Tower