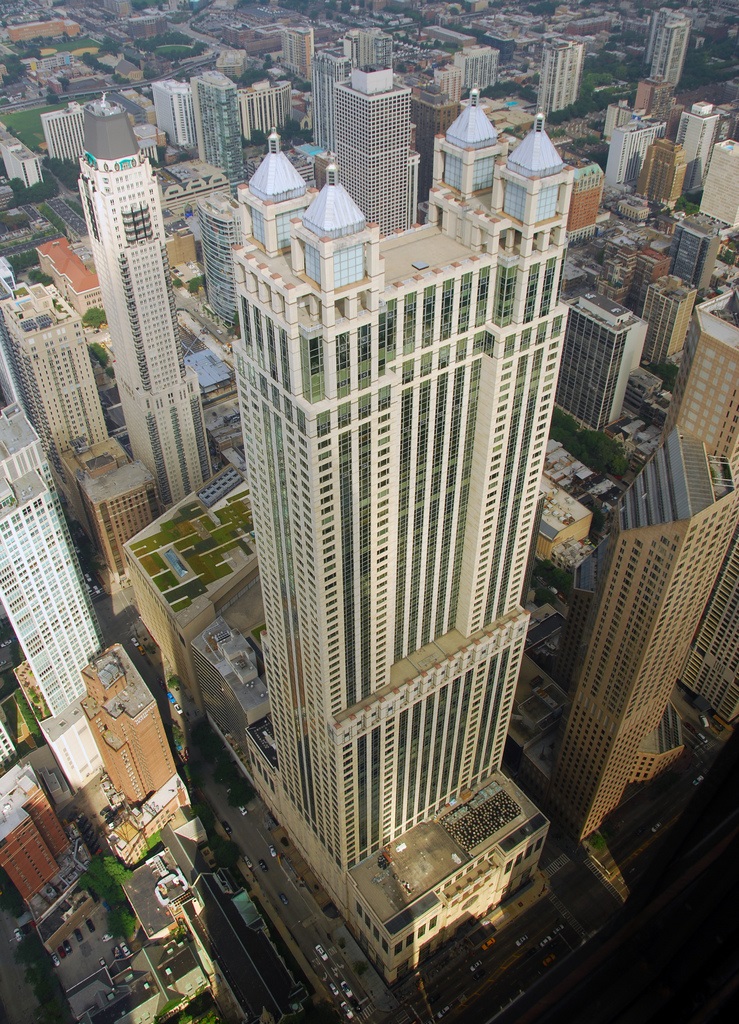 Voto:
Continente: América
País: Estados Unidos
Localización: Chicago
Año: 1989
Estado: Terminado
Descripción:El 900 North Michigan es un rascacielos de 265 metros de altura diseñado por la firma de arquitectos Kohn Pedersen Fox y construido en 1989.
El edificio alberga un centro comercial y un hotel, aunque también cuenta con una zona residencial y otra de oficinas.
http://www.verchicago.com/900-north-michigan-chicago.html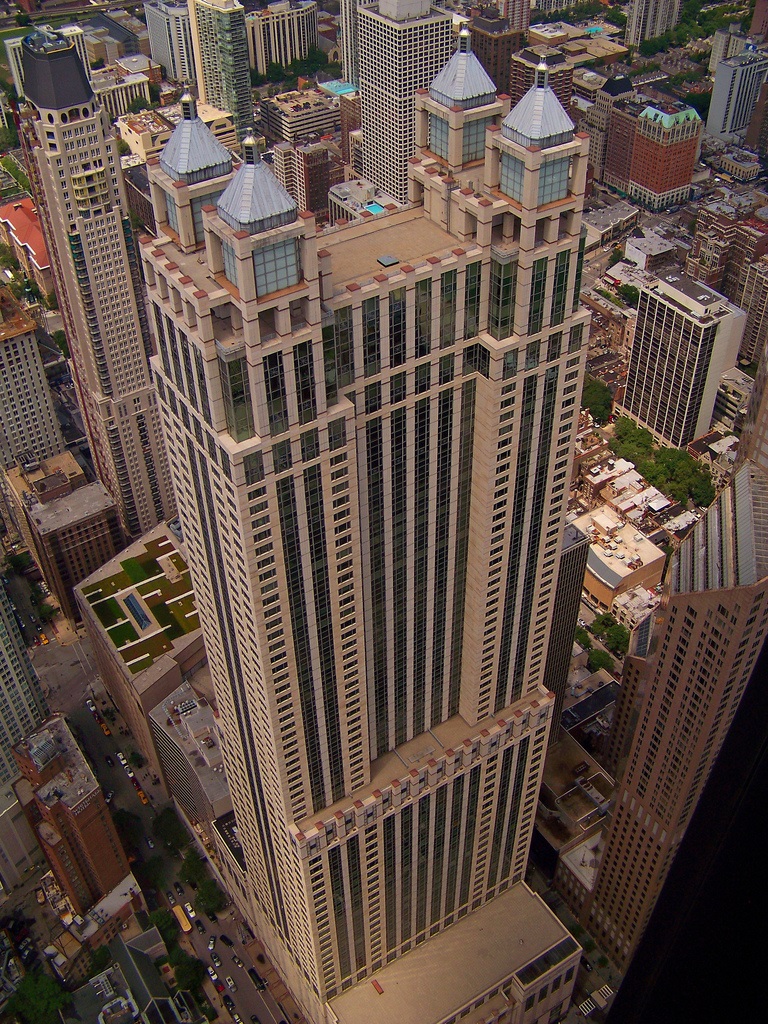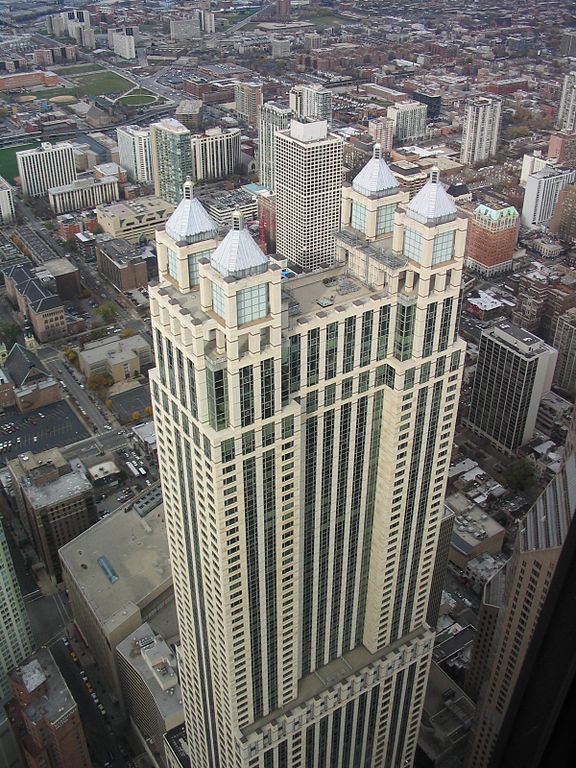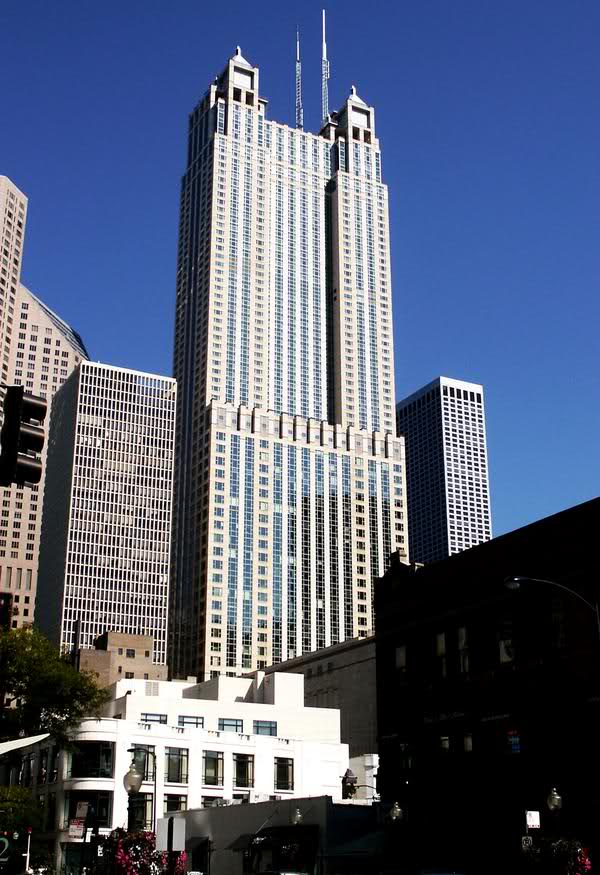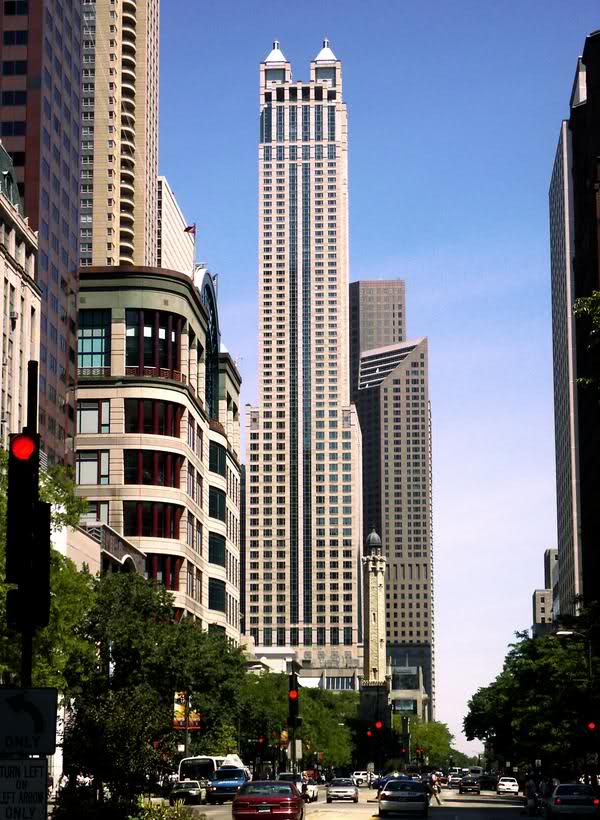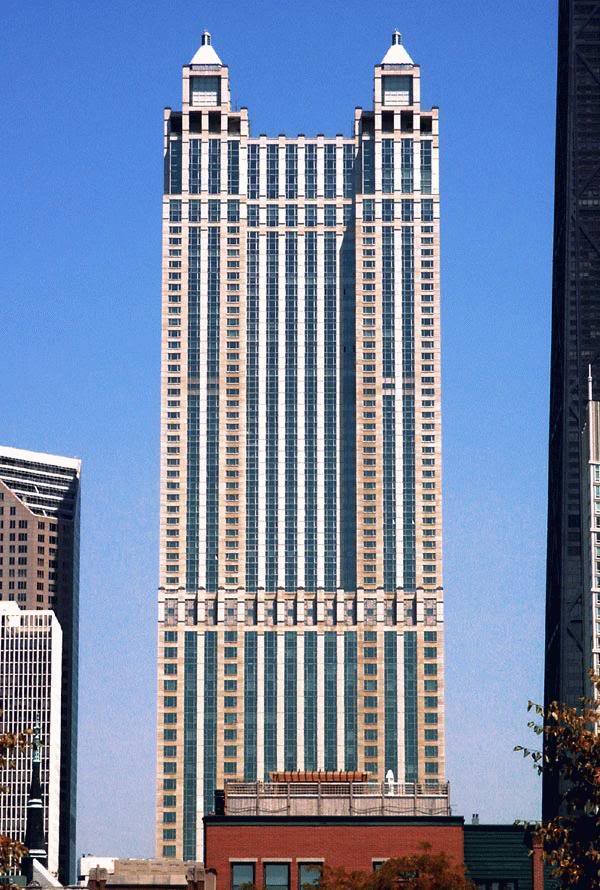 900 N. Michigan Ave.
Altura: 264,8 metros (871 pies) – Finalizado en 1989
Fue completado en 1989.
Se trata de una estructura de hormigón construida sobre un esqueleto de acero. Las cuatro torres superiores le dan una presencia distintiva y son iluminadas especialmente en la temporada navideña.
Este edificio aloja uno de los shoppings mas visitados de la ciudad con más de 460 tiendas, incluyendo Bloomingdale's. De hecho el edificio es popularmente conocido con este nombre.
Allí funciona también un Four Seasons Hotel.
http://www.hispago.com/arquitectura/chicago-edificios/chicago-top-25-edificios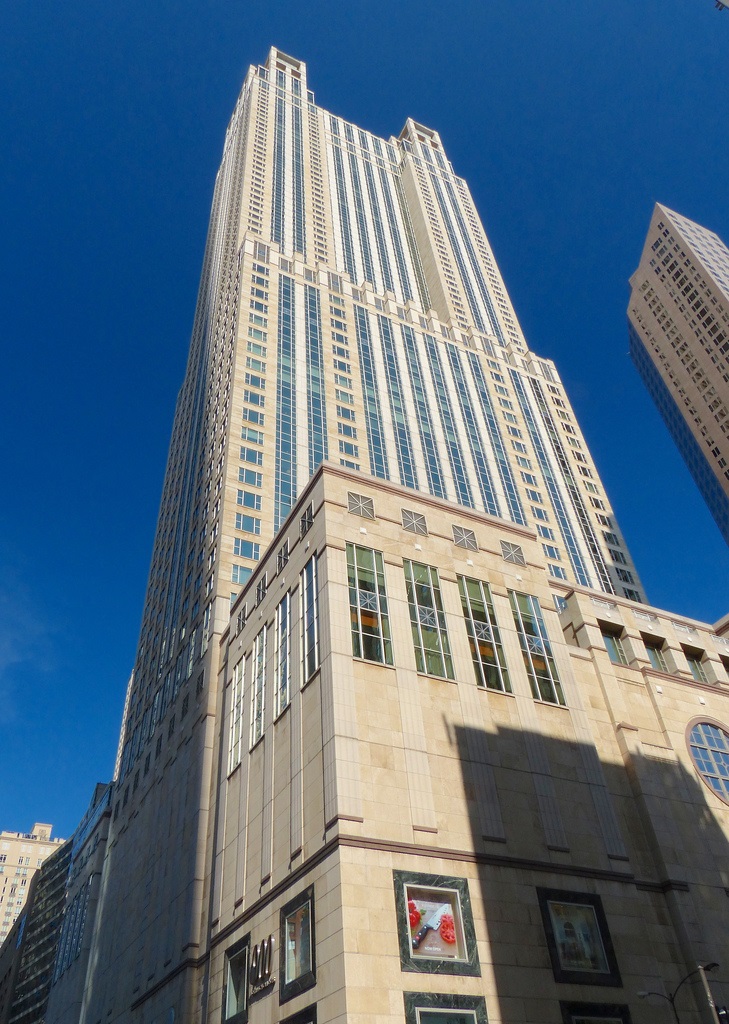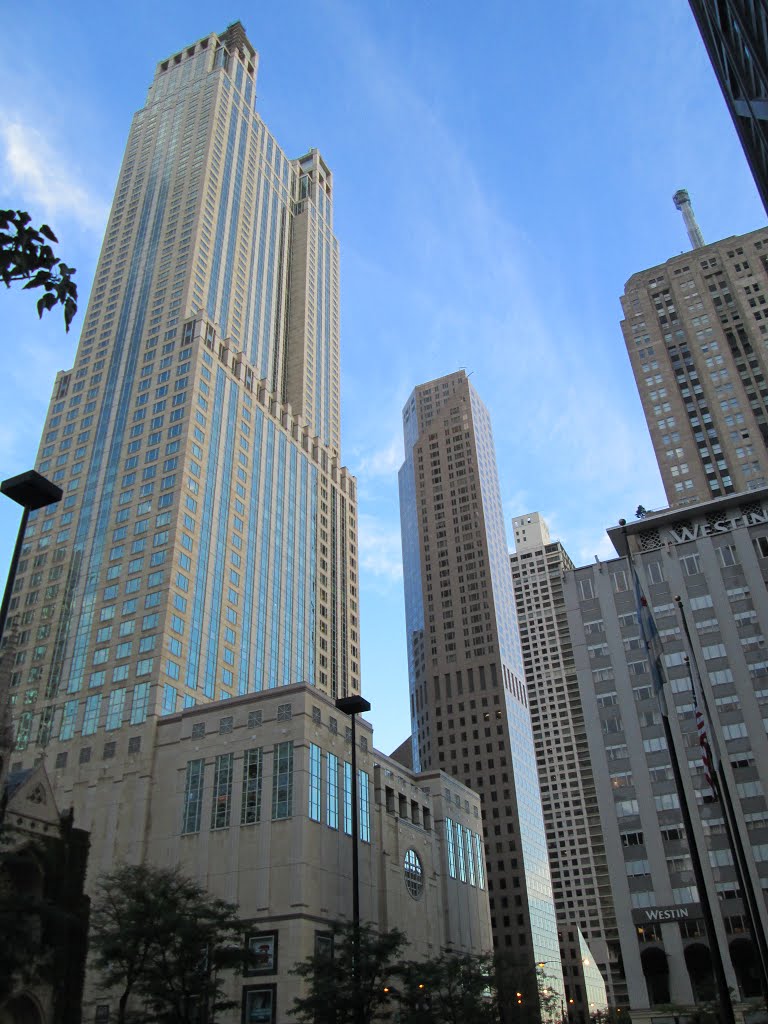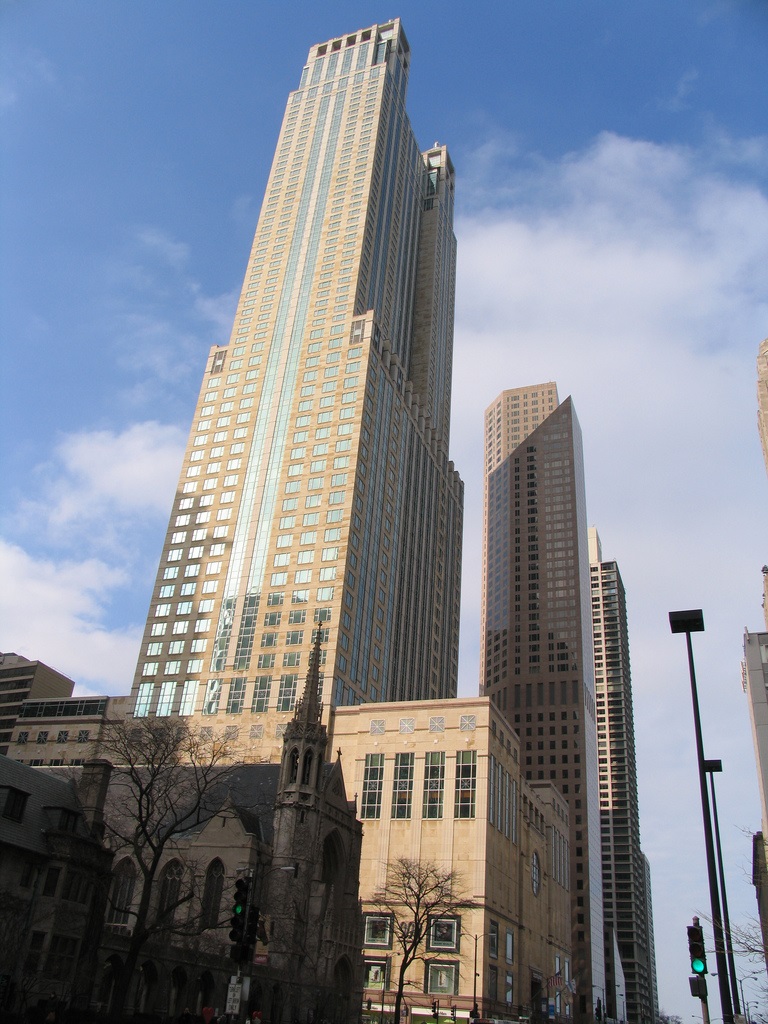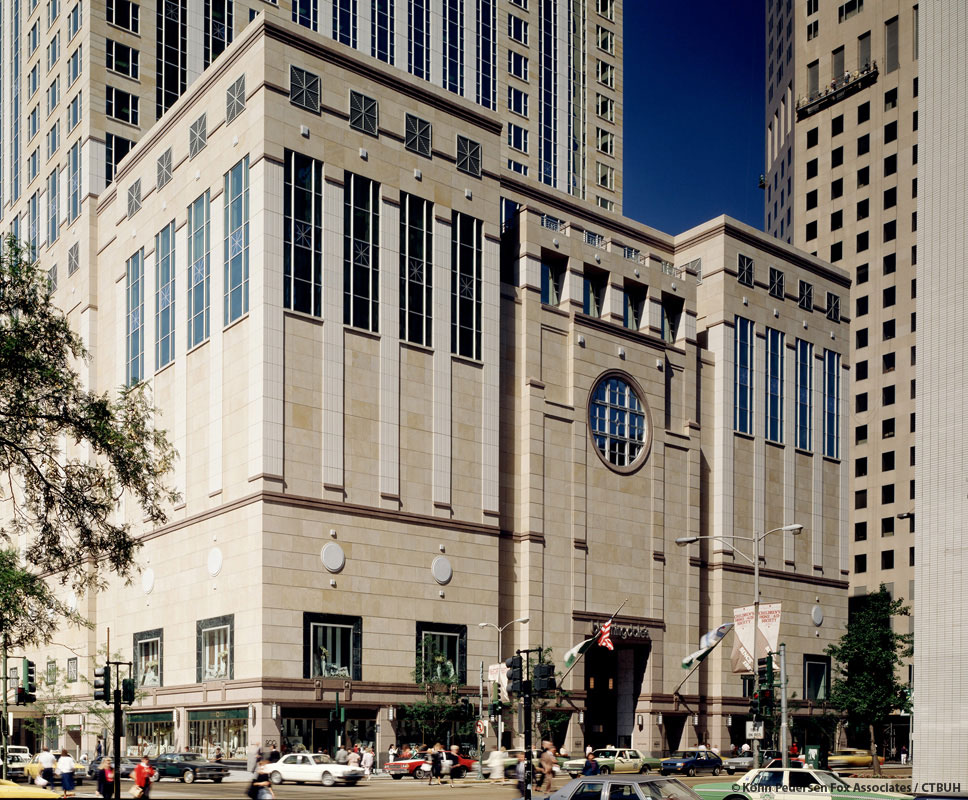 900 North Michigan in Chicago is a skyscraper completed in 1989. At 871 feet (265 m) tall, it is currently the eighth tallest building in Chicago and the 25th tallest in the United States. It was developed by Urban Retail Properties in 1988 as an upscale sister to Water Tower Place, one block southeast, and was the second vertical mall built along the Magnificent Mile.
The building features a large, upscale shopping mall called 900 North Michigan Shops. Bloomingdale's occupies the rear of its wide, six-story atrium, with other luxury shops and restaurants filling the remaining spaces. For this reason, it is commonly referred to as the "Bloomingdale's Building".[1] The mall opened with Henri Bendel as a "junior anchor", since replaced by men's clothier Mark Shale. The layout of the retail area reflects lessons learned from Water Tower Place; the anchor's placement at the rear draws shoppers through the space and creates leasable space with valuable Michigan Avenue frontage, while the arrangement of escalators in parallel, rather than in zig-zags, directs foot traffic past more shops.
http://en.wikipedia.org/wiki/900_North_Michigan
http://es.wikipedia.org/wiki/900_North_Michigan
http://www.chicagoarchitecture.info/Building/1027/900-North-Michigan-Avenue.php
http://www.skyscrapercity.com/showthread.php?t=8773