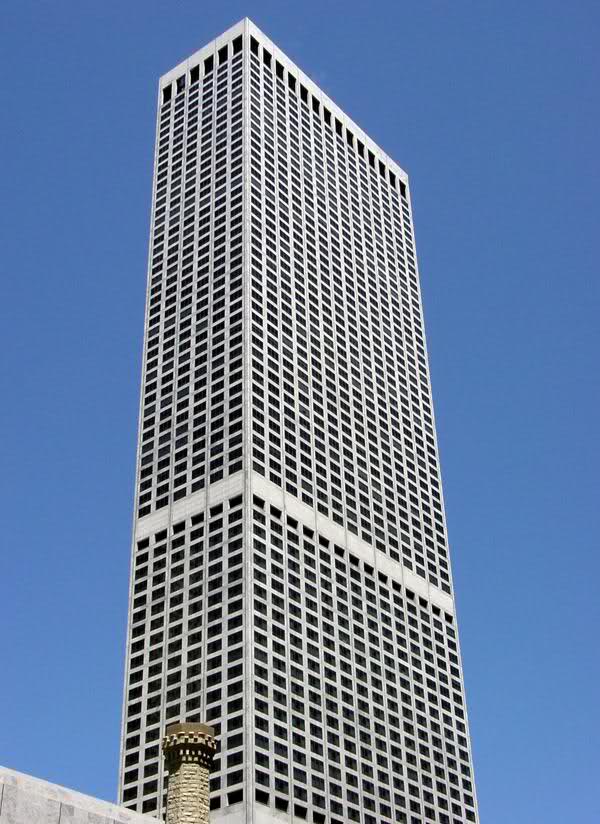 Voto:
Continente: América
País: Estados Unidos
Localización: Chicago
Año: 1976
Estado: Terminado
Descripción:More than a tower, Water Tower Place is a shopping mecca for millions of tourists in middle America. While its stately white form is often overlooked in Chicago's skyline, there's no question of its impact on the city and its tourist trade.
The building that we see today is the result of the Marshall Field department store chain's desire to open a new store north of its flagship entity on State Street. The company approached a real estate developer about the project and it was decided to put the new store on Michigan Avenue.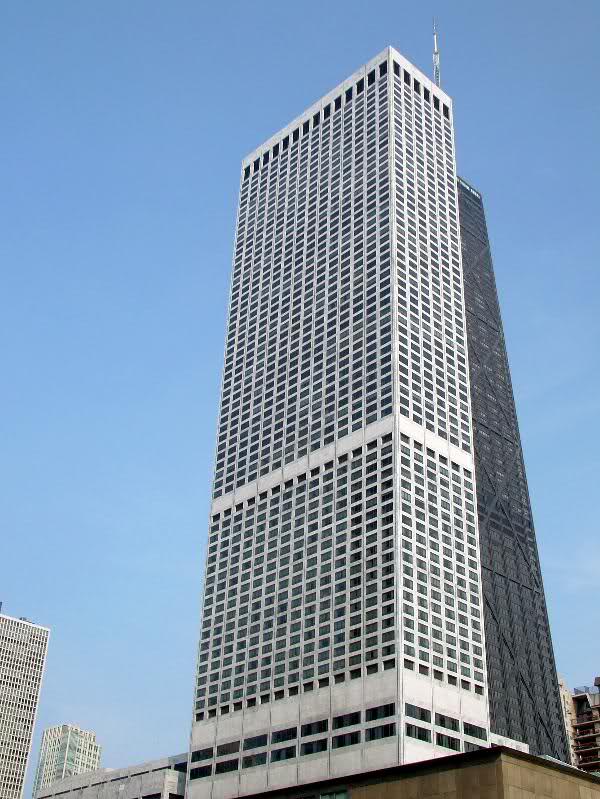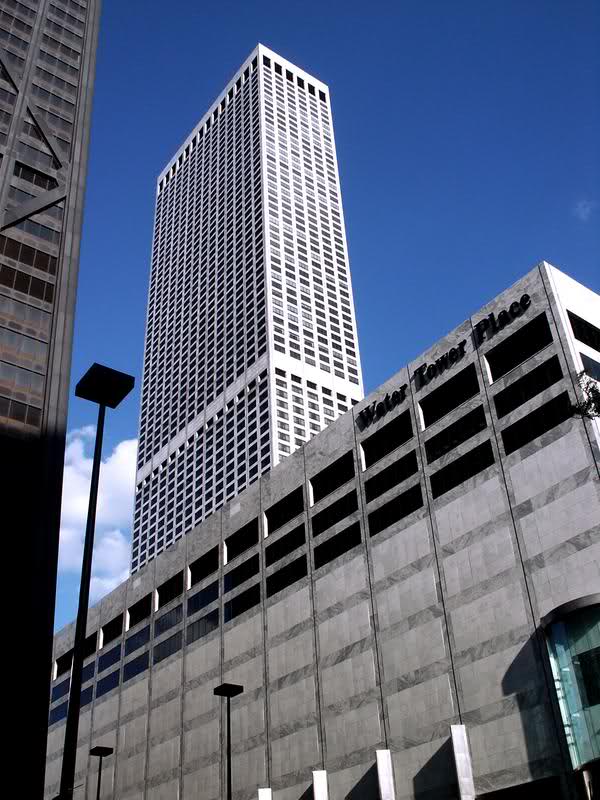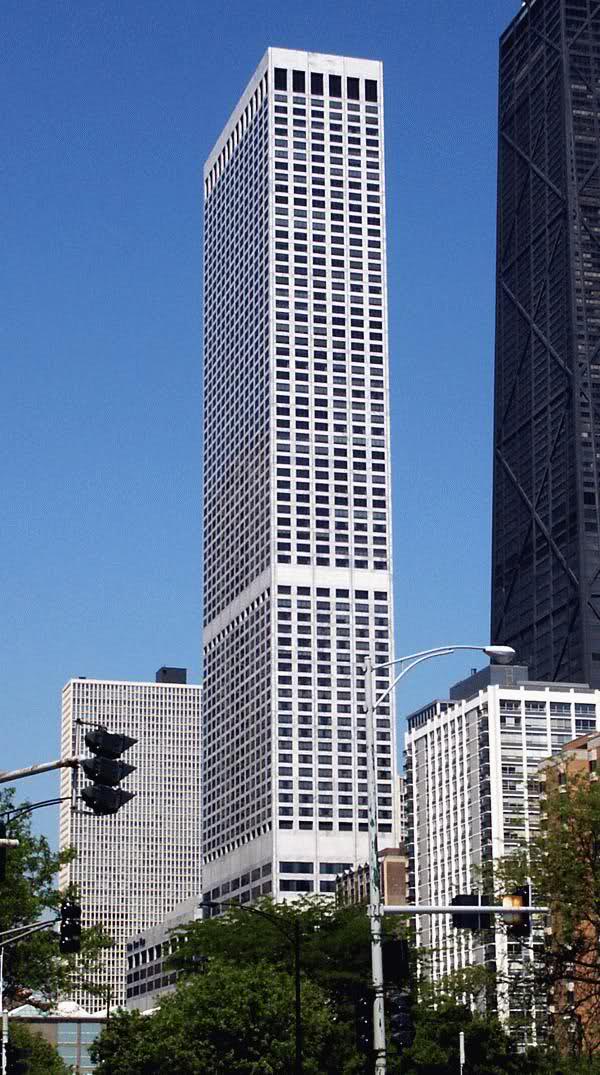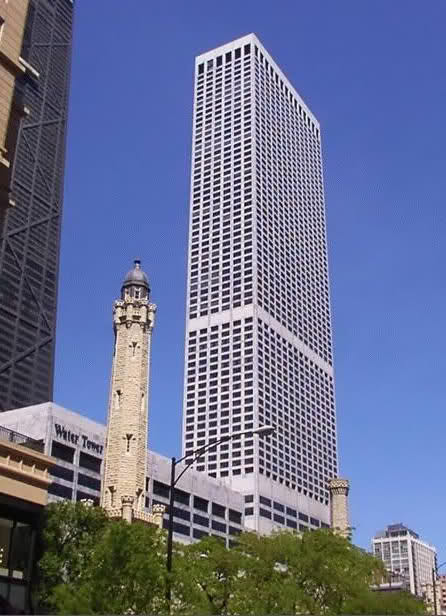 Michigan Avenue, at the time, was a boulevard of high class apartment buildings and even higher class boutiques. While State Street was the market for the masses, Michigan Avenue was the quieter, classier, shopping district. Or at least it was until 1969. That was the year the John Hancock Center opened, driving a massive office and residential complex into the heart of the area. If the Hancock Center was the crack in the dike, Water Tower Place was the flood that followed.
http://www.chicagoarchitecture.info/Building/1351/Water-Tower-Place.php
Water Tower Place
835 N. Michigan Avenue
Chicago, Illinois 60611-2218
Phone (312) 440-3166
Fax (312) 440-1259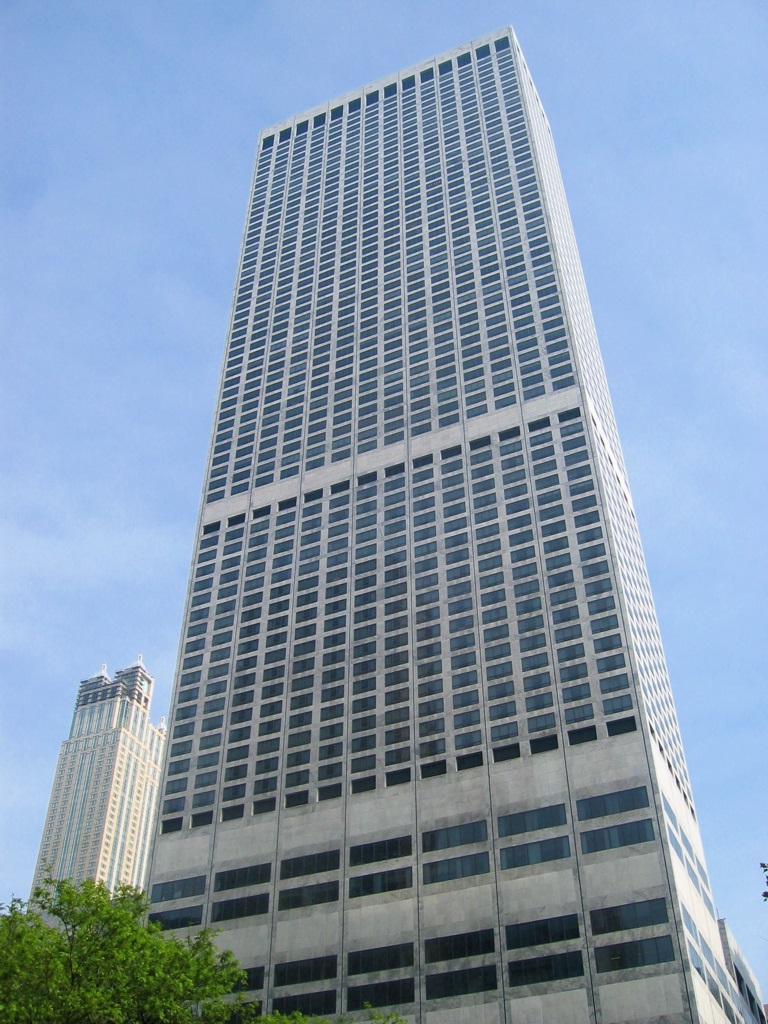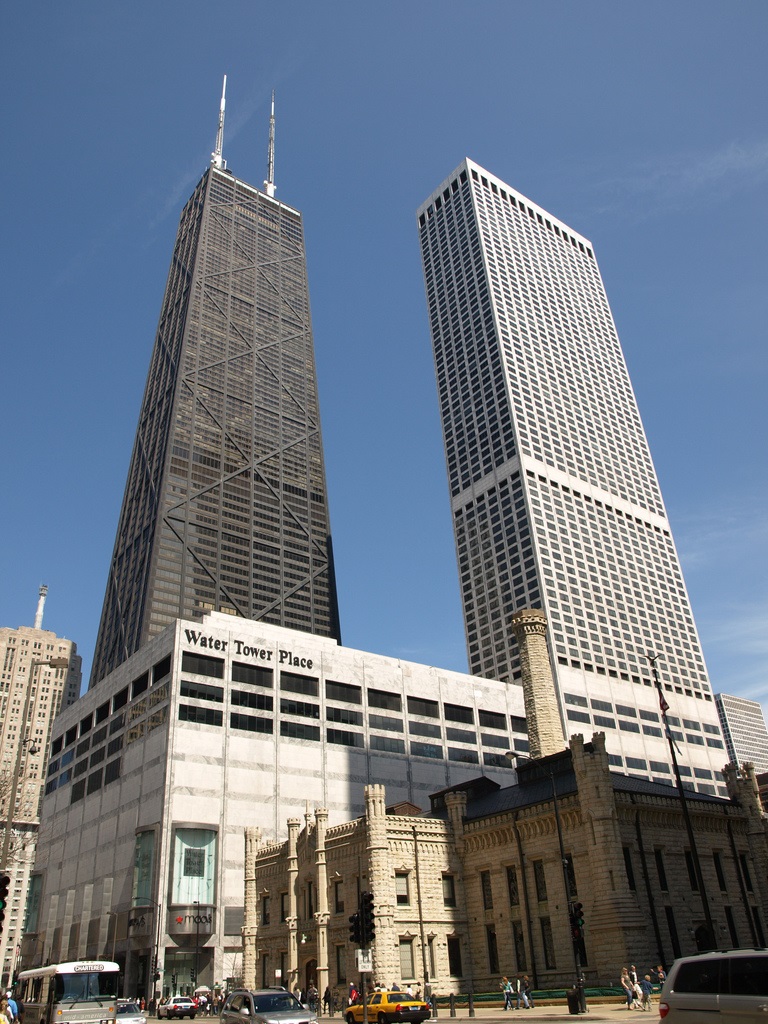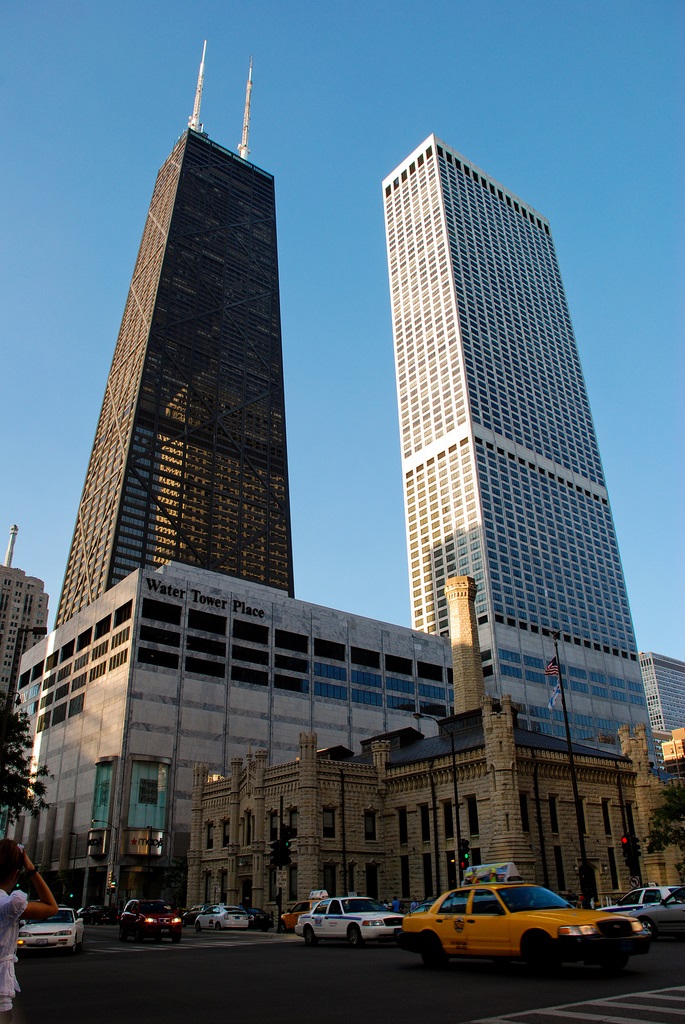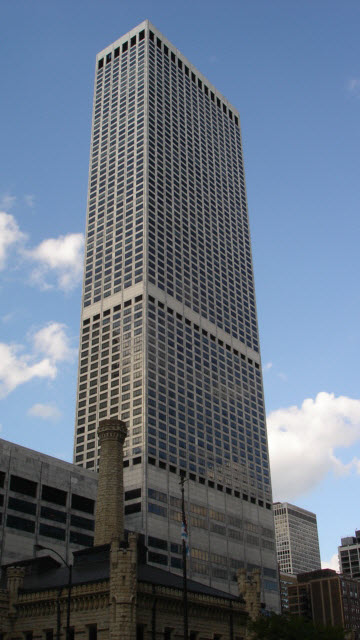 THE MERCHANDISING
At the pinnacle of Chicago's famed Magnificent Mile, Water Tower Place is Chicago's premier shopping, dining and entertainment destination. Water Tower Place is a favorite among residents and has become one of the foremost tourist attractions in the city. The center features a stunning eight-level atrium and offers American Girl Place, Macy's and more than 100 stores and unique dining options — many of which are exclusive to downtown Chicago.
Water Tower Place features an impressive retail mix of contemporary brands including Abercrombie & Fitch, Sephora, Tourneau, Tumi, Akira, Cusp by Neiman Marcus, Coach, Lacoste, bebe, Ann Taylor, Banana Republic and many more. In addition to great retail, the shopping center is home to Broadway In Chicago's newest venue, Broadway Playhouse at Water Tower Place, a state-of-the-art live performance theatre featuring an intimate 549-seat auditorium and spacious lobby. Performances feature contemporary plays and musicals, as well as classics from Broadway and beyond.
Water Tower Place continues to strengthen its merchandise mix with both best-in-class and first-to-Chicago retailers. Hollister Co., bareMinerals, Eileen Fisher, The LEGO Store, A|X Armani Exchange, Henri Bendel, Swarovski, PINK, Free People, Marbles: The Brain Store, Tourneau, S.A. Elite Sports Authority, Lacoste, Teavana, Vera Bradley and Oakley are all examples of the array of specialty retailers that help create the Water Tower Place experience.
A unique mix of Chicago dining experiences complements the retail collection at Water Tower Place. Restaurants include freshii, Wow Bao, Foodease Market, M Burger, Mity Nice and foodlife, a one-of-a-kind restaurant featuring 14 distinctive kitchens, each with a different menu.
Water Tower Place continues to lead the Chicago market by remerchandising Level 7, adding innovative and unique dining, retail and entertainment concepts. Anchoring Level 7 is Harry Caray's 7th Inning Stretch and the Chicago Sports Museum, a 23,000-square-foot complex. Additional new retailers on this level include Garrett Popcorn Shops, an expanded Pandora and more.
Harry Caray's 7th Inning Stretch features a 250-seat restaurant and 60-seat bar, showcasing photographs from Harry Caray's private collection as well as authentic sports memorabilia. The adjacent 8,000-square-foot Chicago Sports Museum offers a highly interactive experience for visitors to explore the legends and lore of Chicago sports. It combines hightech interactive experiences — including skill challenges and simulated experiences — with unique sports memorabilia, and an impressive collection of game-used treasures and other artifacts.
http://www.ggp.com/properties/mall-properties/water-tower-place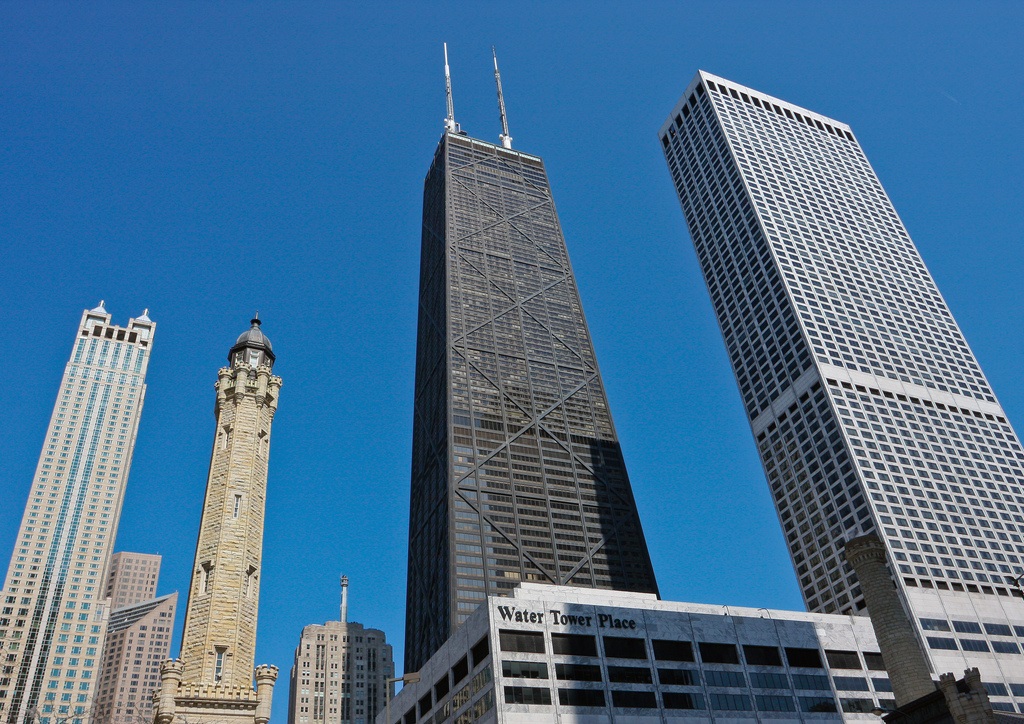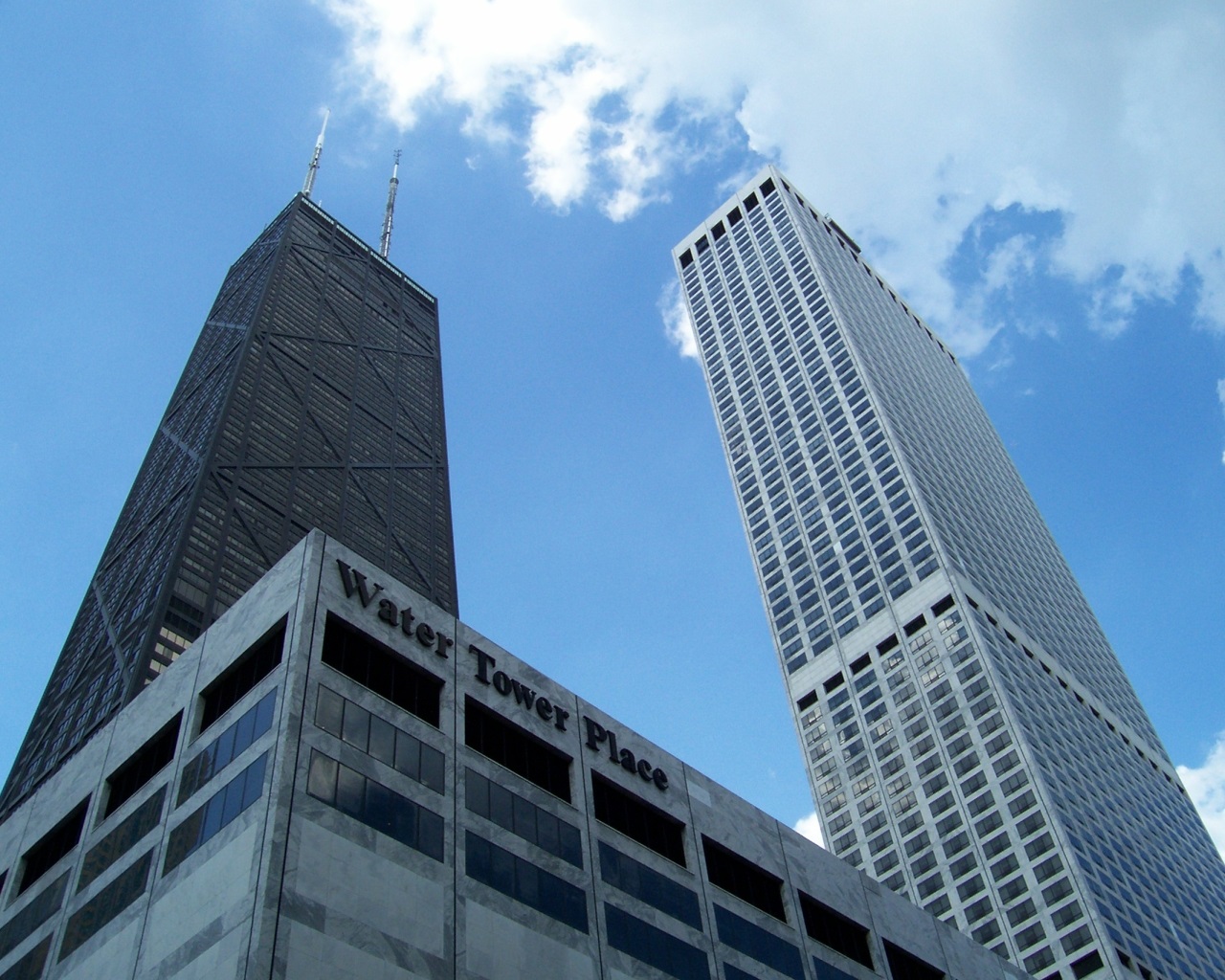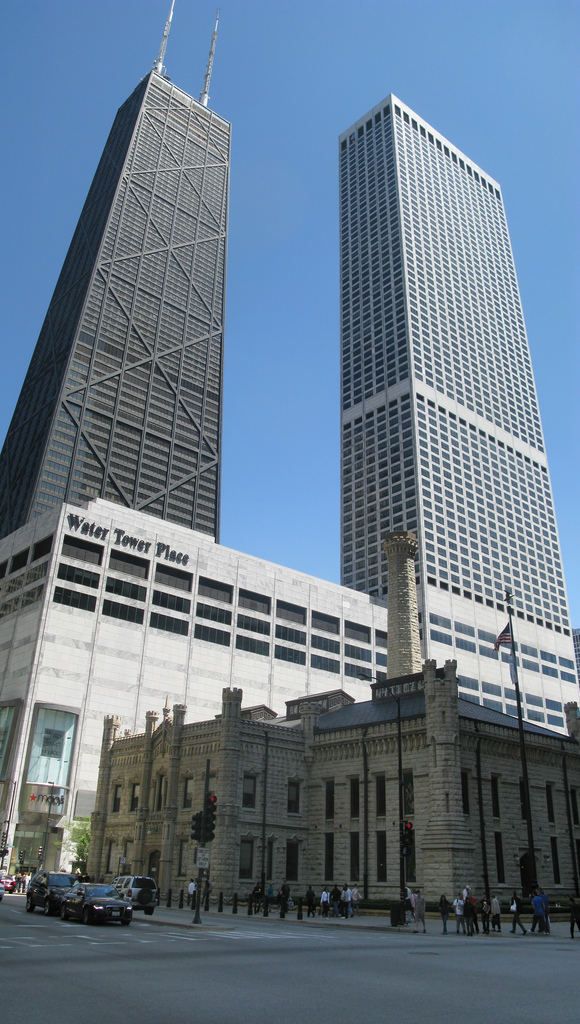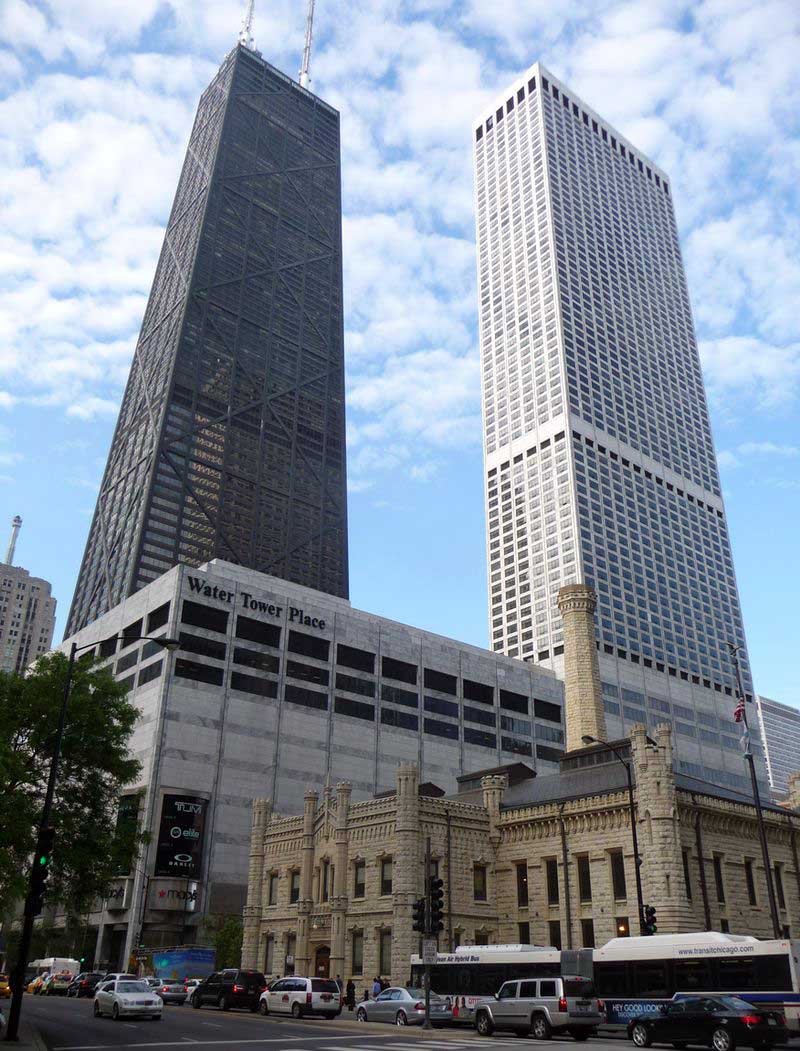 Water Tower Place es un rascacielos de 74 plantas y 262 metros (859 pies) en Chicago, Estados Unidos finalizó en 1976. El complejo está situado en la avenida 845 North Michigan Avenue, a lo largo de la milla magnífica (Magnificent Mile).
http://es.wikipedia.org/wiki/Water_Tower_Place
The Water Tower Place is a large urban, mixed-use development comprising a 758,000 sq ft (70,400 m2) shopping mall and 74 story skyscraper in Chicago, Illinois, United States. The complex is located at 835 North Michigan Avenue, along the Magnificent Mile. It is named after the nearby Chicago Water Tower. It is owned by General Growth Properties.
http://en.wikipedia.org/wiki/Water_Tower_Place
http://www.skyscrapercity.com/showthread.php?t=7913