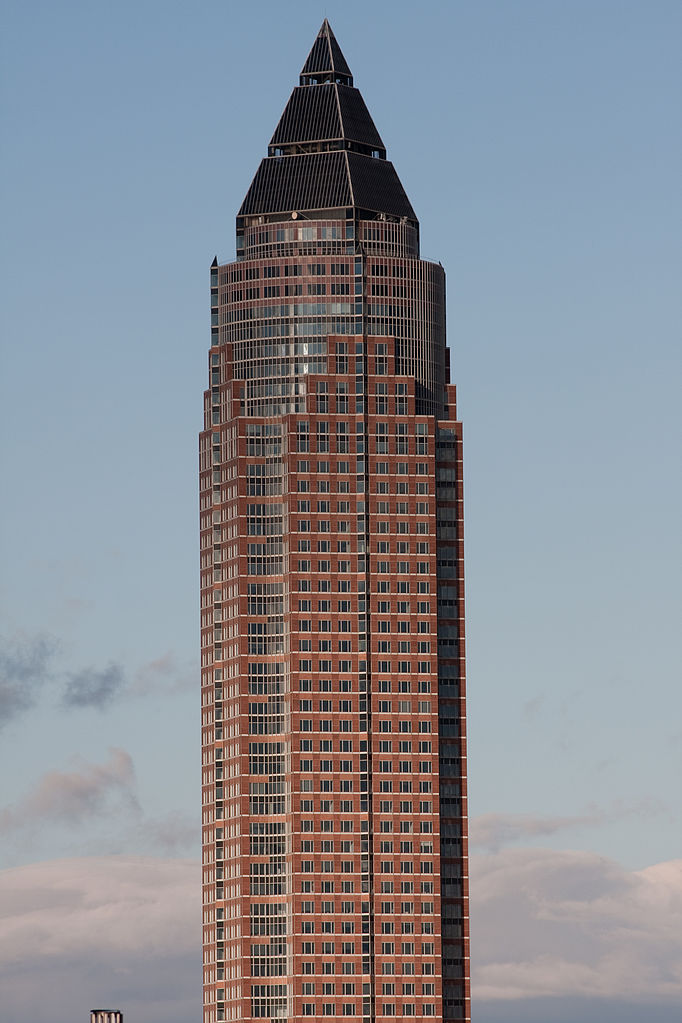 Voto:
Continente: Europa
País: Alemania
Localización: Frankfurt
Año: 1990
Estado: Terminado
Descripción:A genuine skyscraper
The renowned architect Helmut Jahn masterly combined traditional design and decorative elements at the 257 metre high MesseTurm.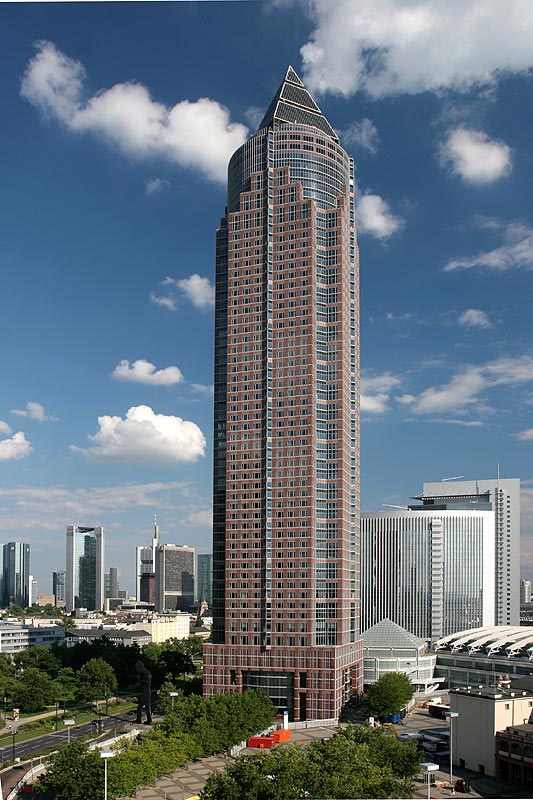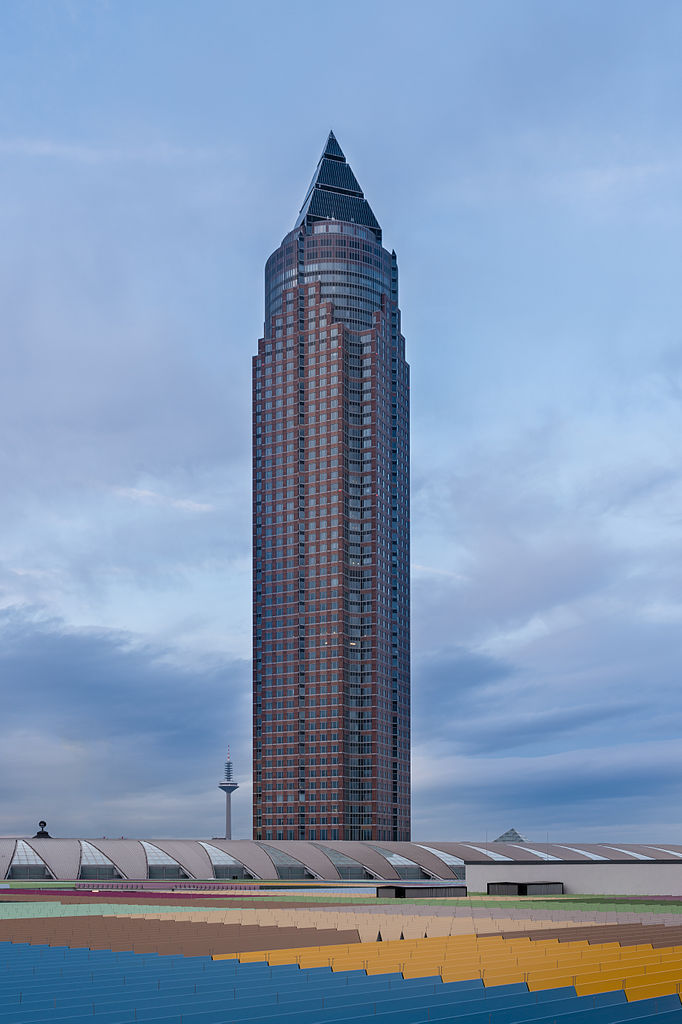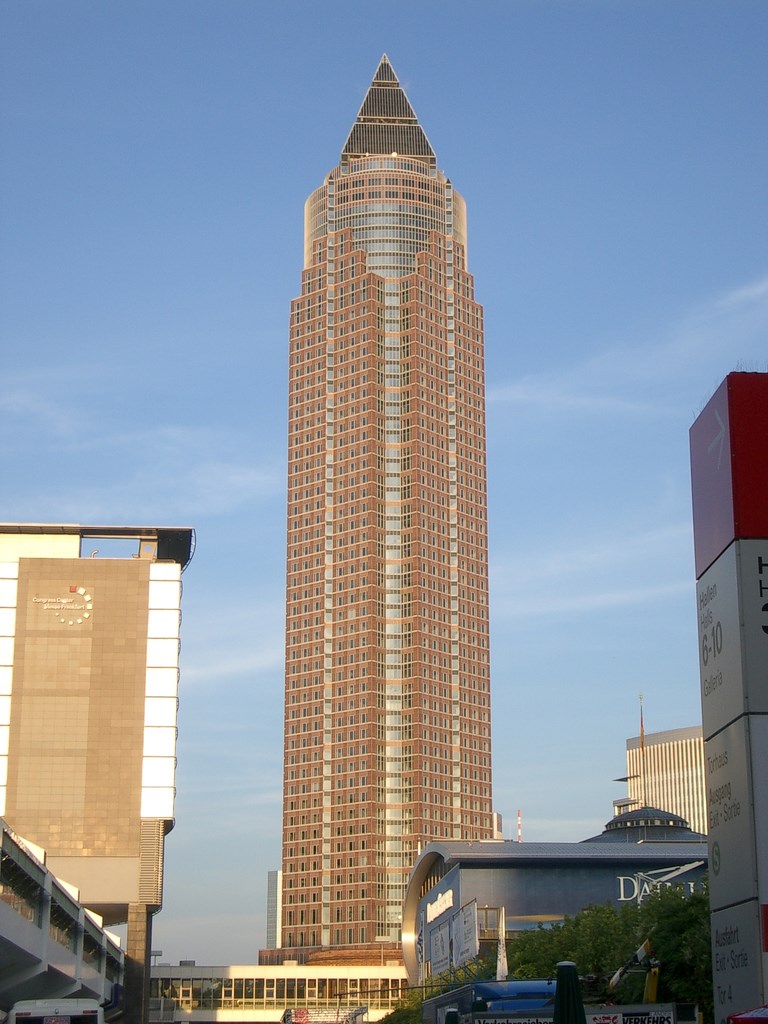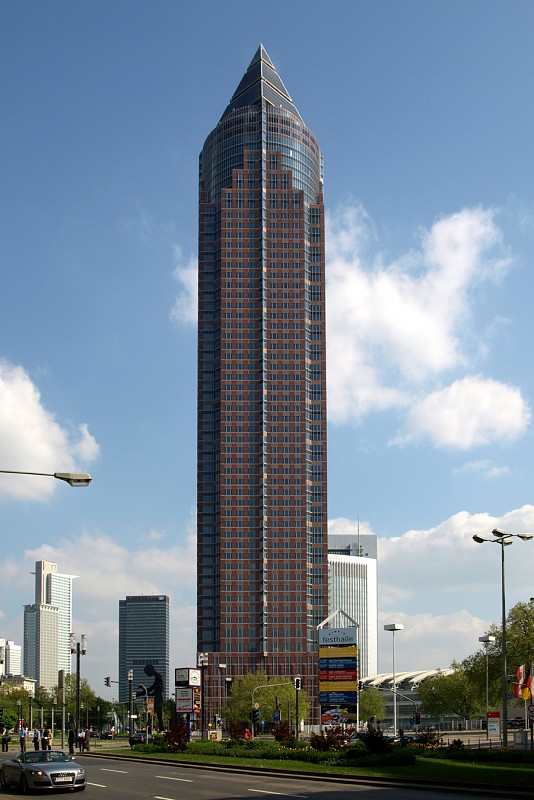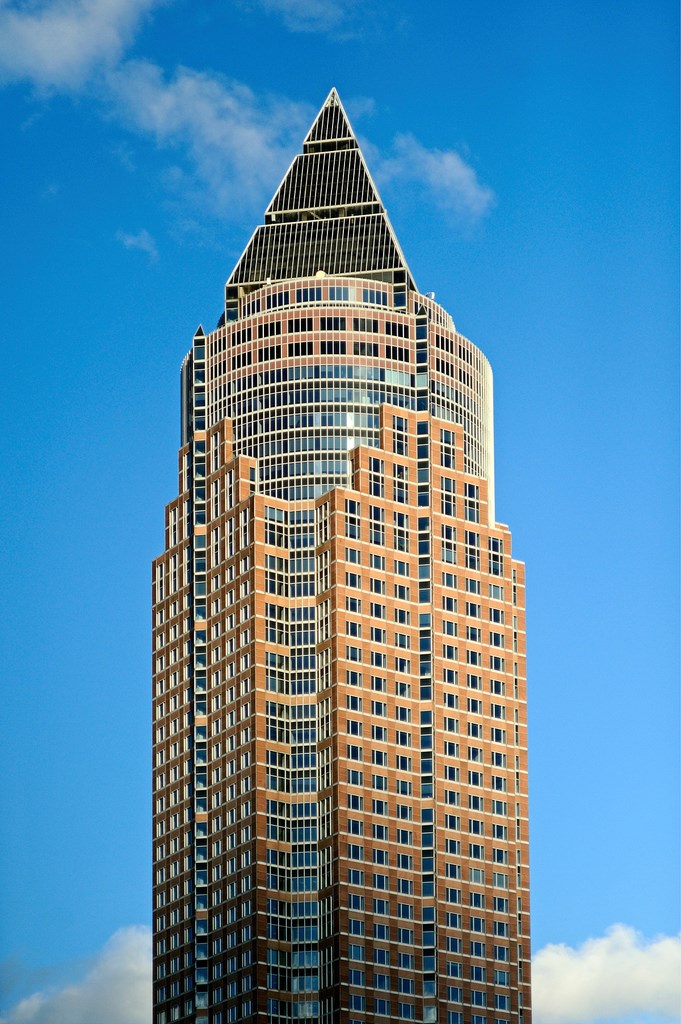 Therefore the MesseTurm is a genuine skyscraper and marked the beginning of a new architectural era with different designs for Frankfurt's skyscrapers.
The MesseTurm itself is a modern interpretation of American Art Déco high-rise buildings. Its architectural structure resembles an antique column with a prominent base, slender tower and a distinctive peak in the shape of a pyramid at the top. By this MesseTurm is granted with timeless elegance on an international level. The buildings illuminated three storey high pyramid is a beacon for Frankfurt.
The red colored façade is a tribute to the traditional construction material used over centuries in Frankfurt - the sandstone from the river Main. All major buildings - as well as Frankfurt's landmark the MesseTurm - feature this material.
http://www.messeturm.com/index.php?id=9&L=1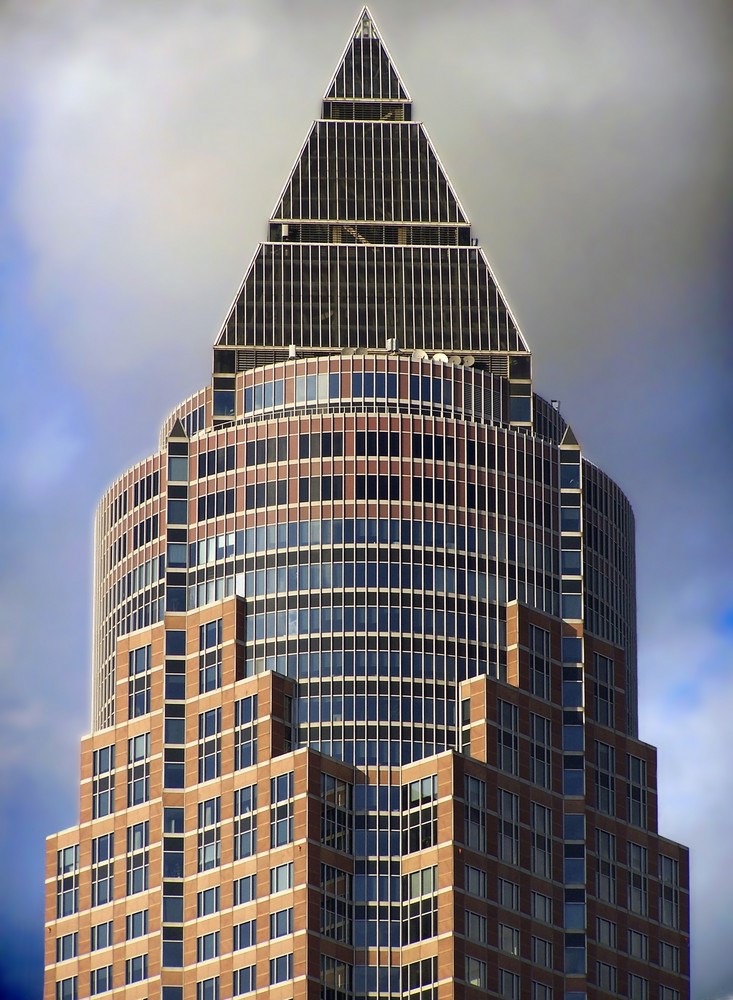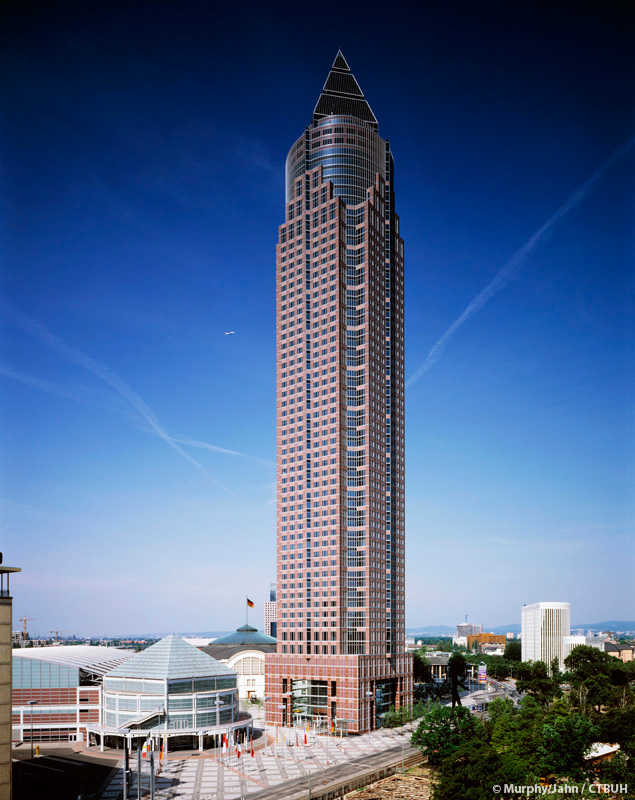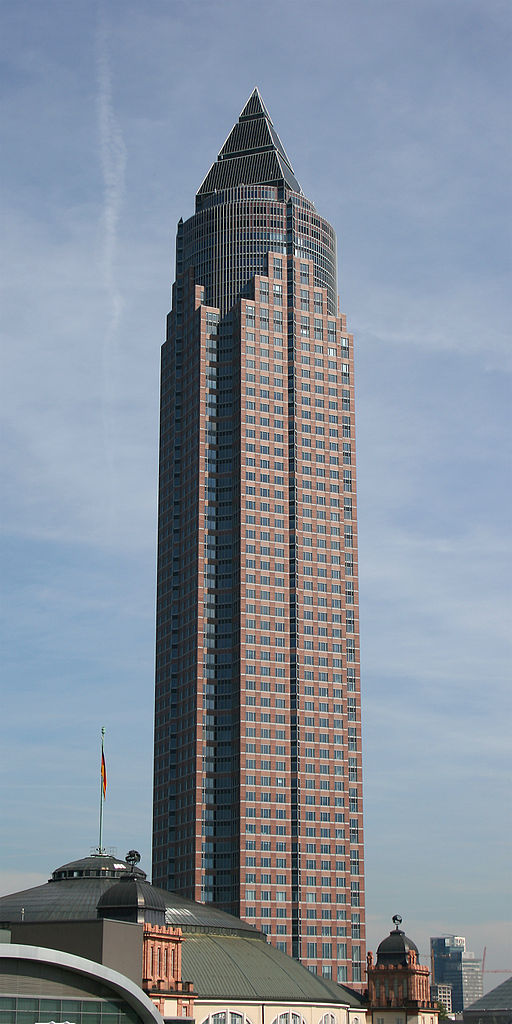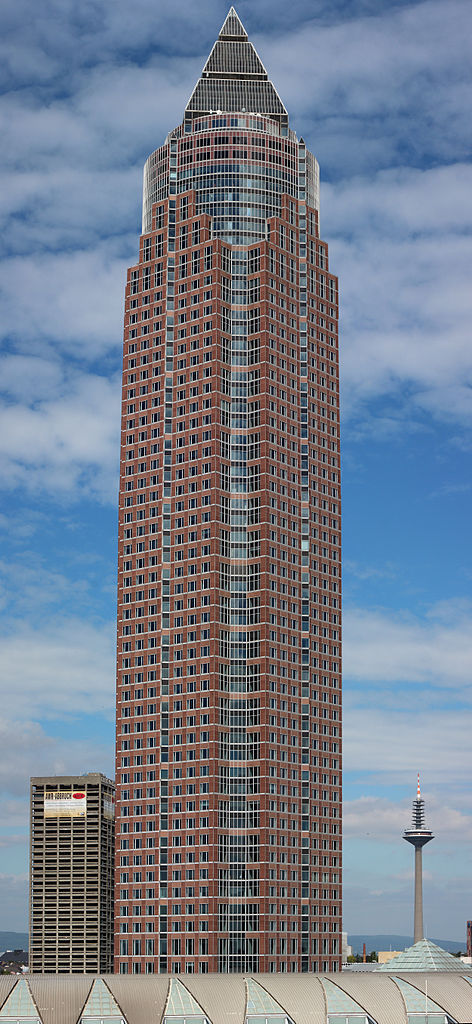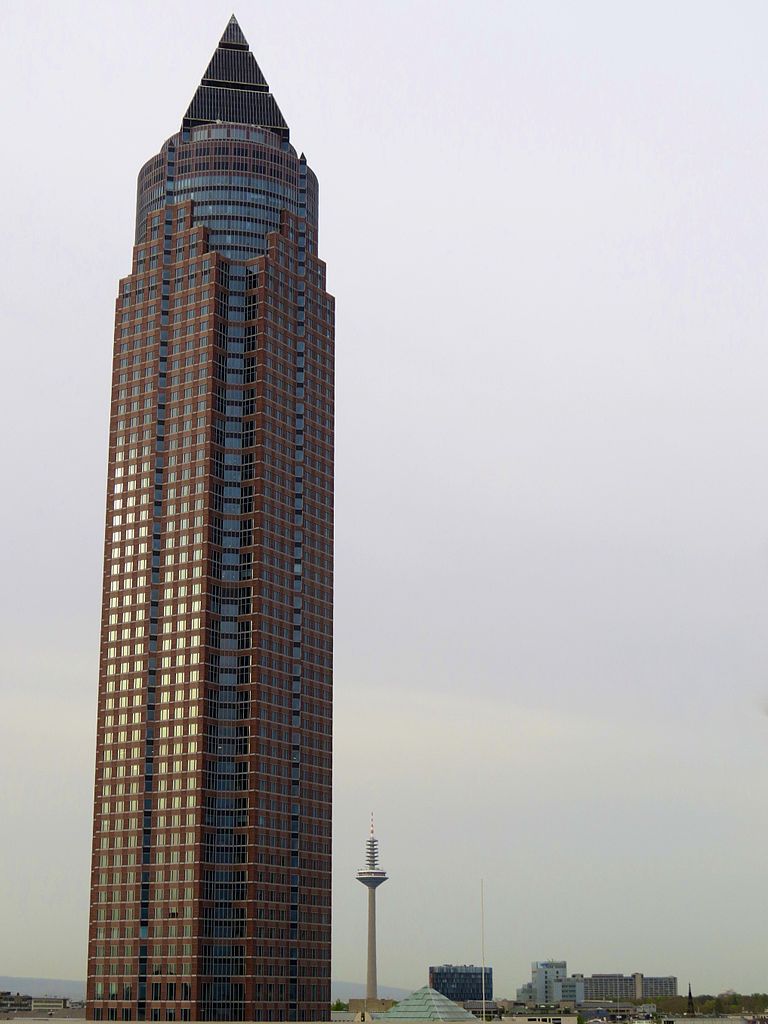 Messeturm (escritura en nombre propio: MesseTurm) es el tercer rascacielos más alto de Europa, con 257 metros de altura, y está situado en la ciudad de Fráncfort del Meno (Alemania).
MesseTurm va por detrás del Palacio del Triunfo, de 264 metros, en Moscú, y de Commerzbank Tower, la torre más alta de Alemania, de 259 metros, también en Fráncfort, cuya zona de rascacielos se conoce como Mainhattan.
http://es.wikipedia.org/wiki/Messeturm
http://en.wikipedia.org/wiki/Messeturm
http://de.wikipedia.org/wiki/Messeturm_(Frankfurt_am_Main)
http://www.skyscrapercity.com/showthread.php?t=2861