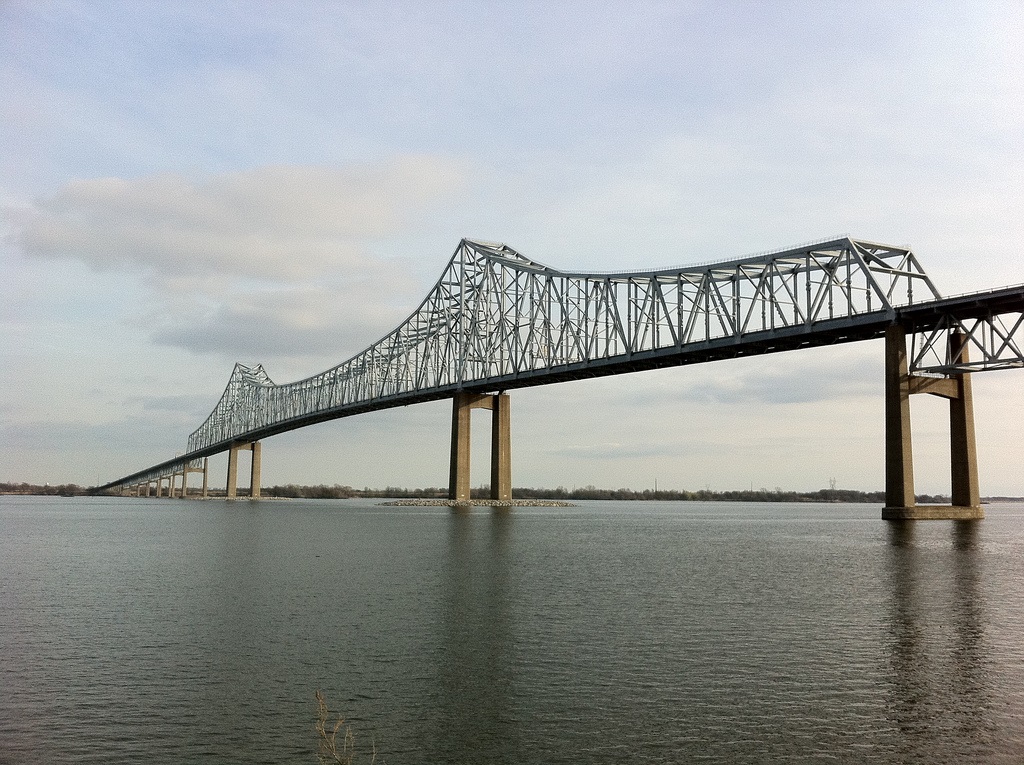 Voto:
Continente: América
País: Estados Unidos
Localización: Chester, Pensilvania a Bridgeport, New Jersey
Año: 1974
Estado: Terminado
Descripción:3. Puente de Commodore Barry, en Estados Unidos:
El Puente de Commodore Barry, es un puente en ménsula que atraviesa el río Delaware, conectando Chester (en Pensilvania) con Bridgeport (en Nueva Jersey). Con un vano principal de 501,09 metros, es el tercer puente de carretera en ménsula más largo del mundo.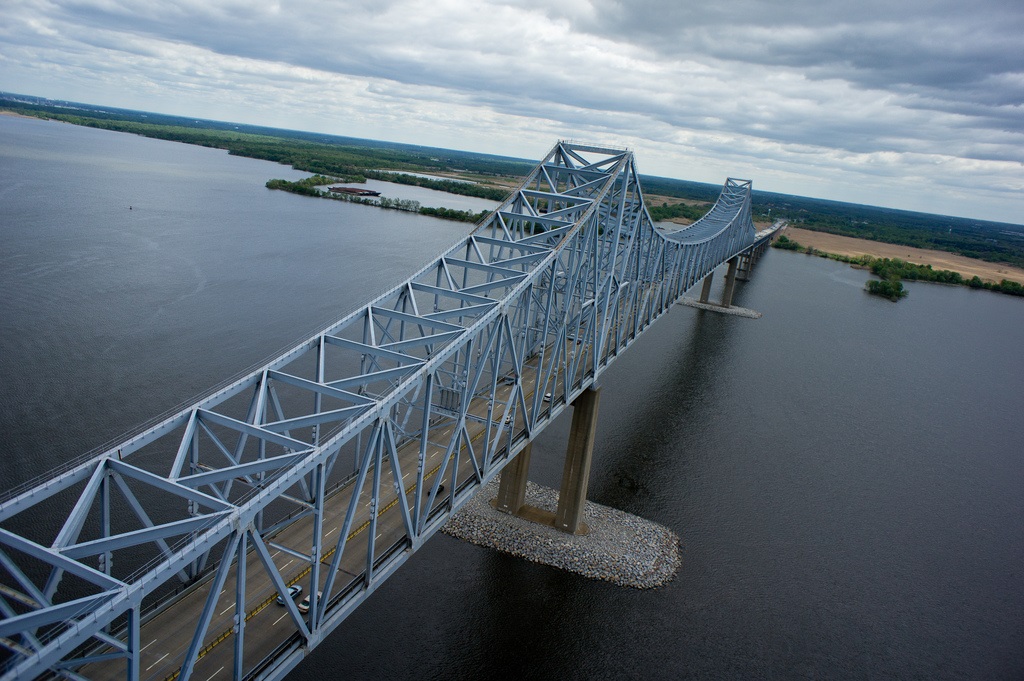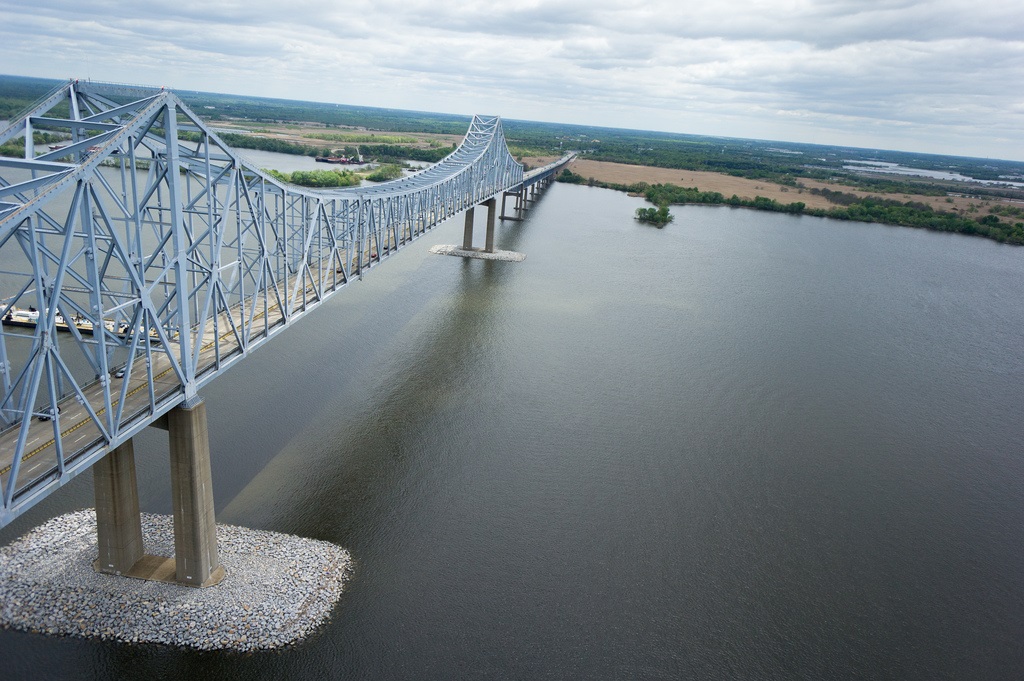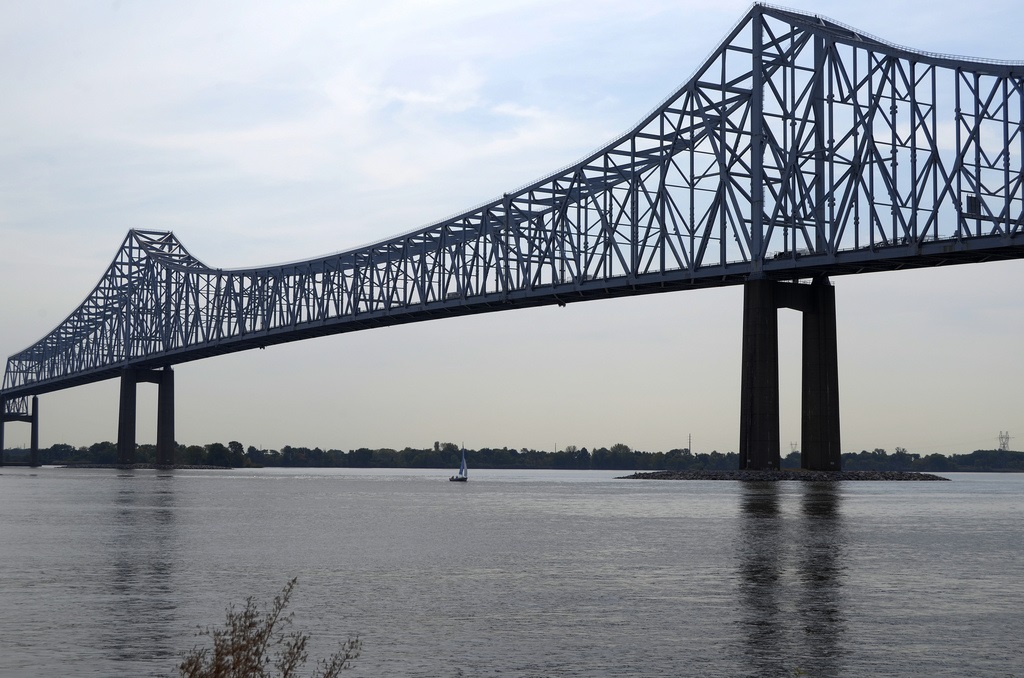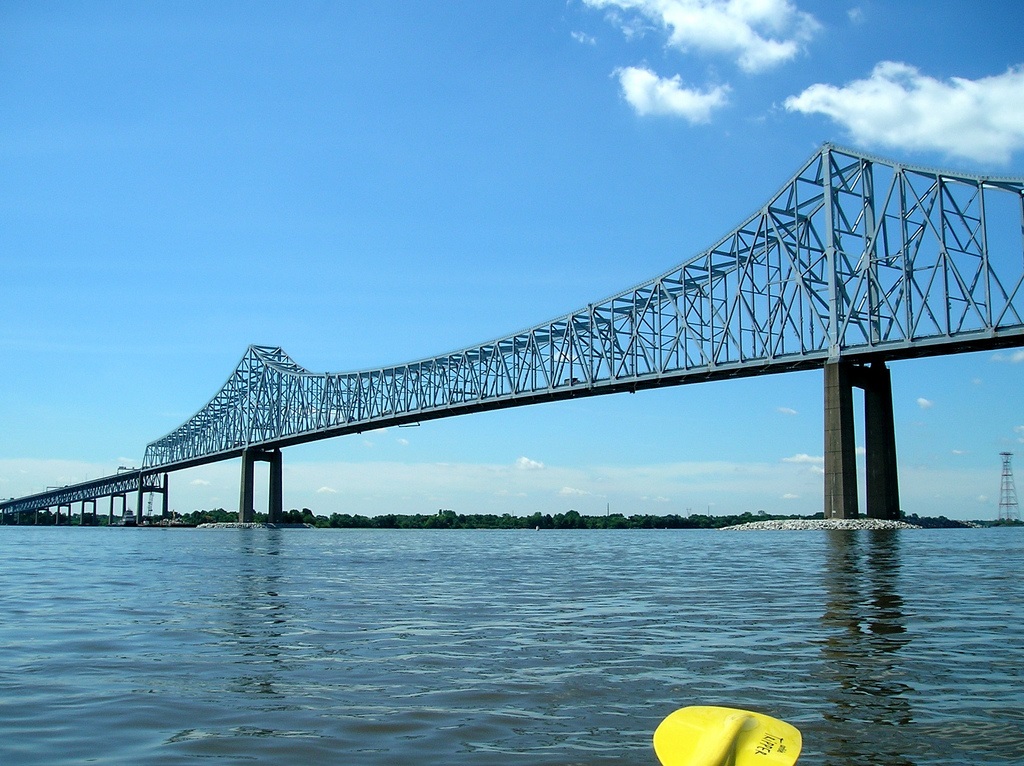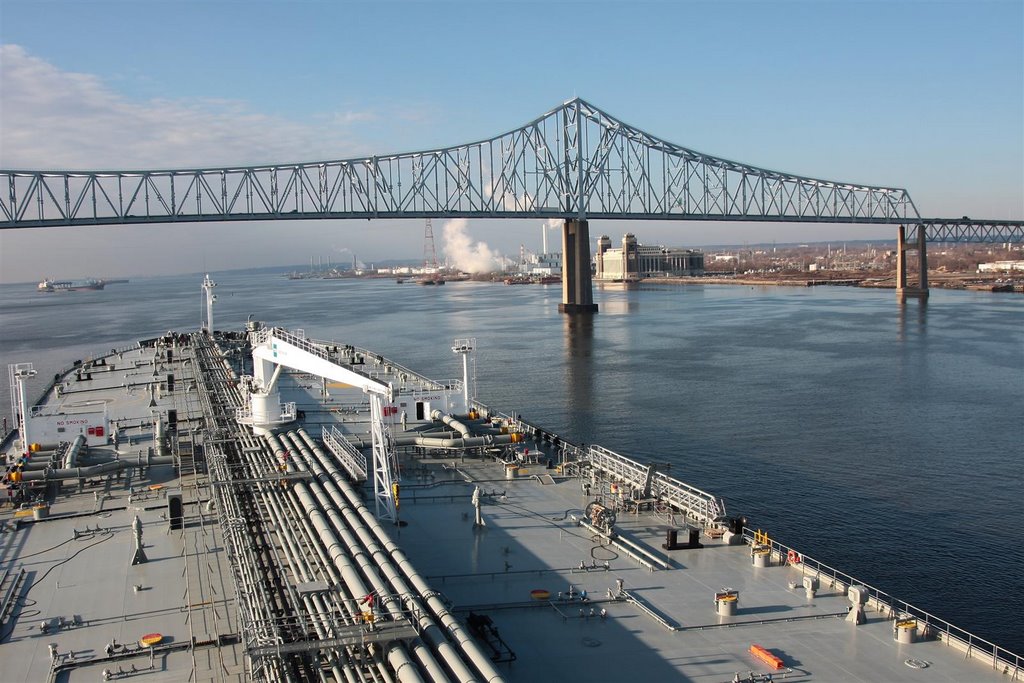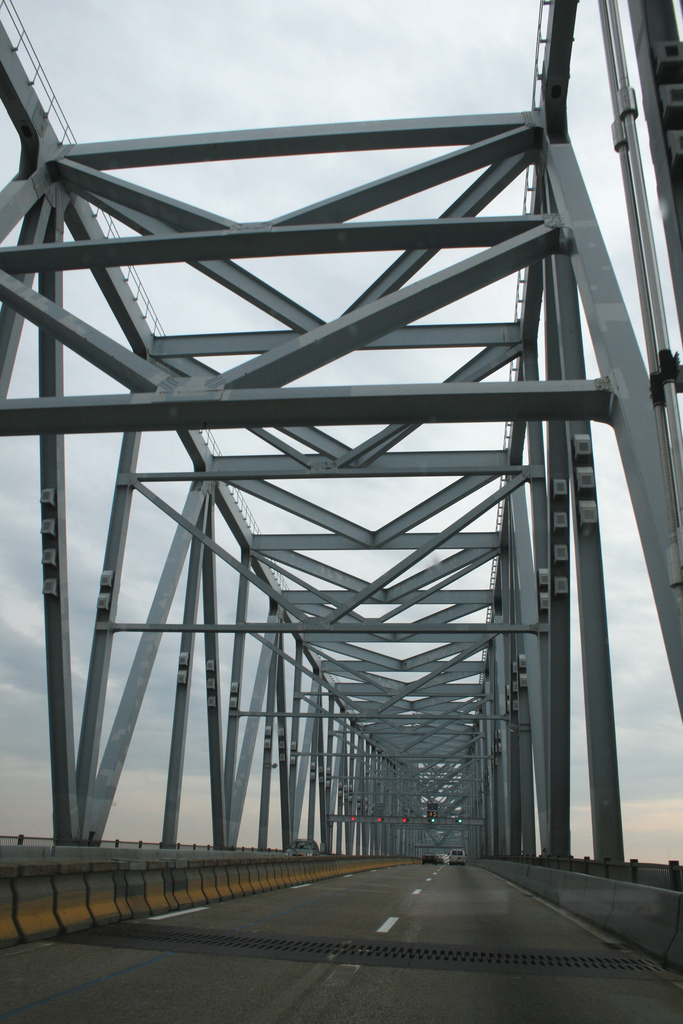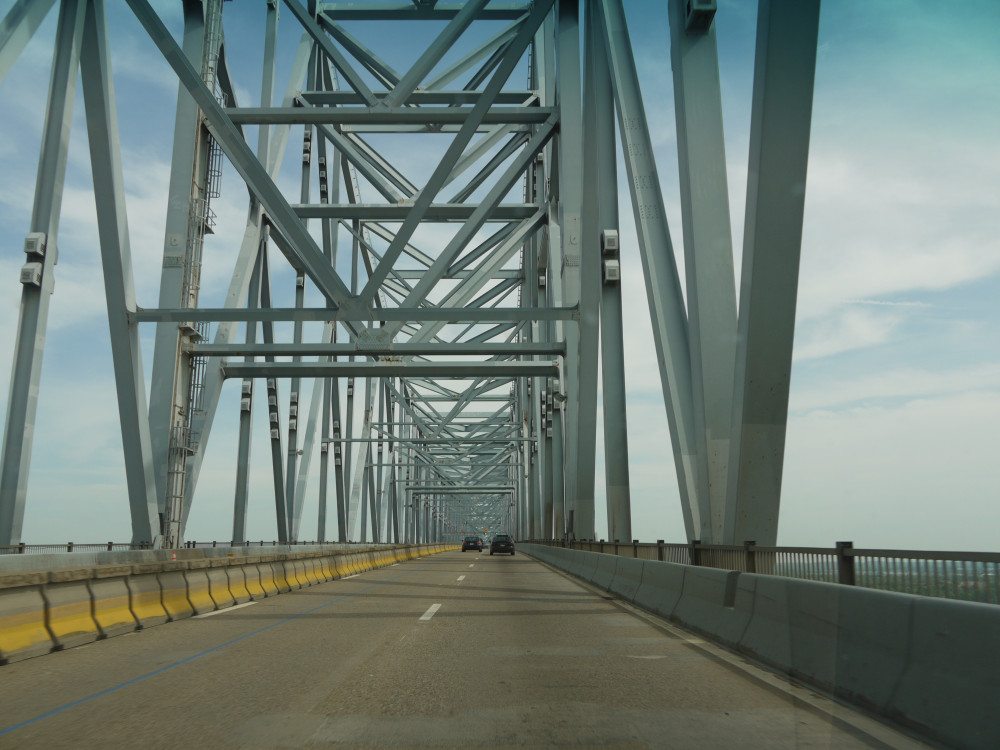 El puente fue abierto al tráfico en febrero de 1974, sustituyendo la ruta que existía hasta entonces en ferry entre los dos estados. Con una anchura de 24 metros, el puente integra cinco carriles pertenecientes a la U.S. Route 322 y a la County Route 536 (CR 536), así como dos vías peatonales. La altura de paso en el centro del puente es de 59 metros contando con dos vanos laterales de una longitud de 250,55 metros, llegándose a usar durante la construcción del puente aproximadamente 44.452 toneladas de acero. El puente en ménsula más largo de los Estados Unidos, el Commodore Barry, es mantenido por la Autoridad Portuaria del Río Delaware (DRPA) de Pensilvania y Nueva Jersey, cuya construcción requirió de una inversión estimada de 115 millones de dólares.
http://www.fierasdelaingenieria.com/los-puentes-de-carretera-en-mensula-mas-largos-del-mundo/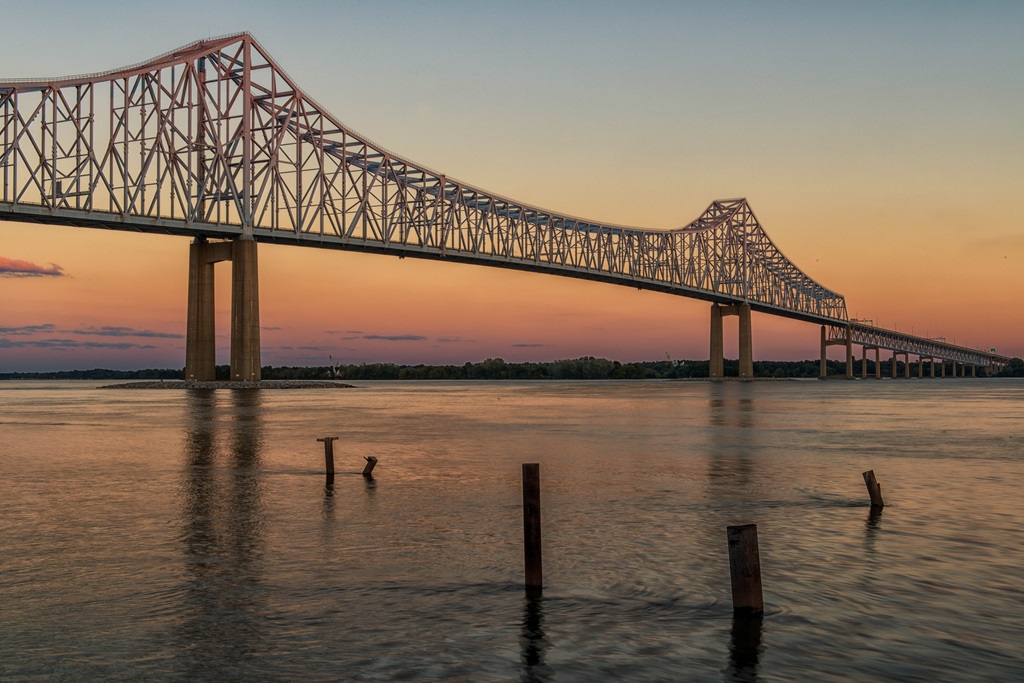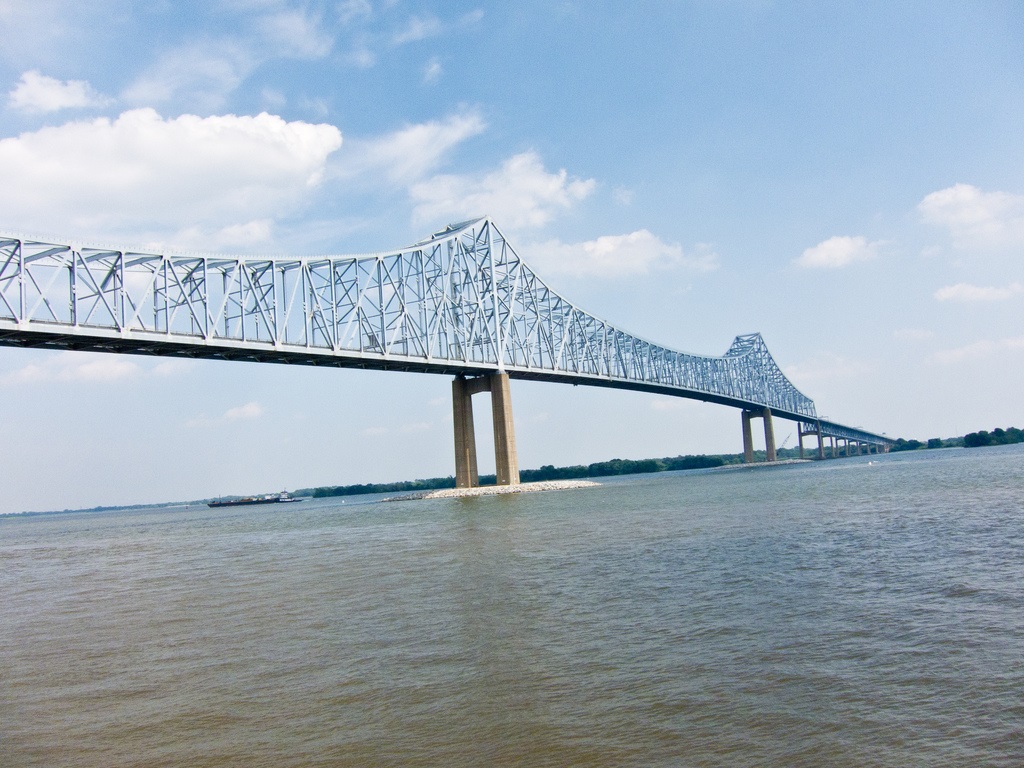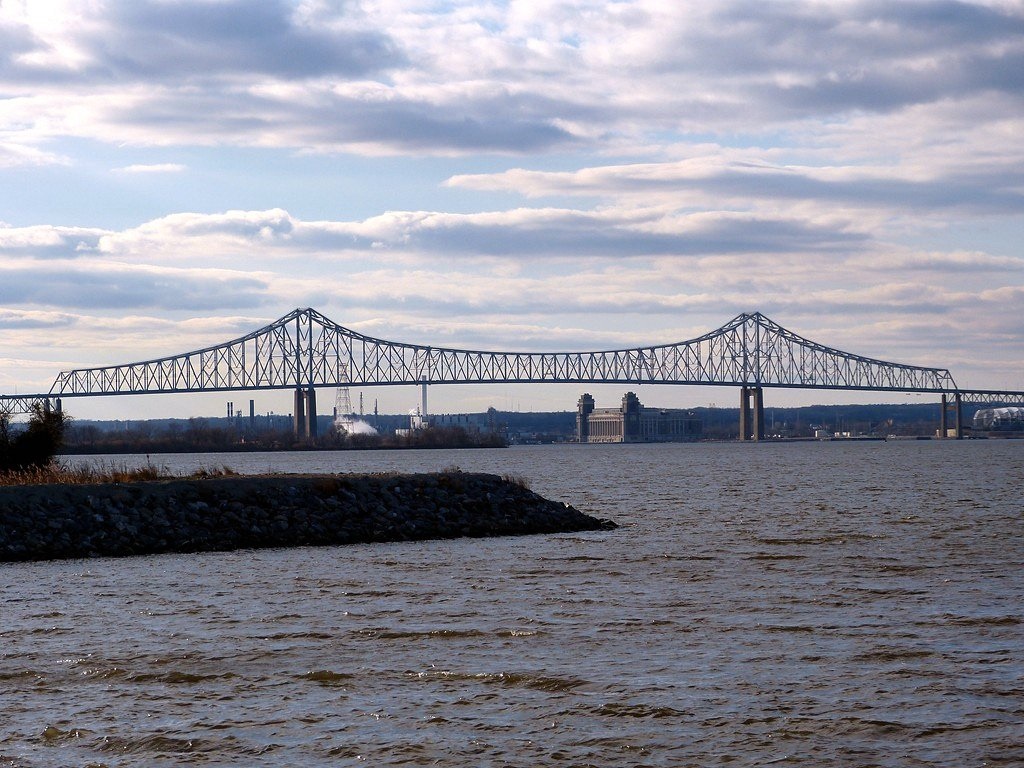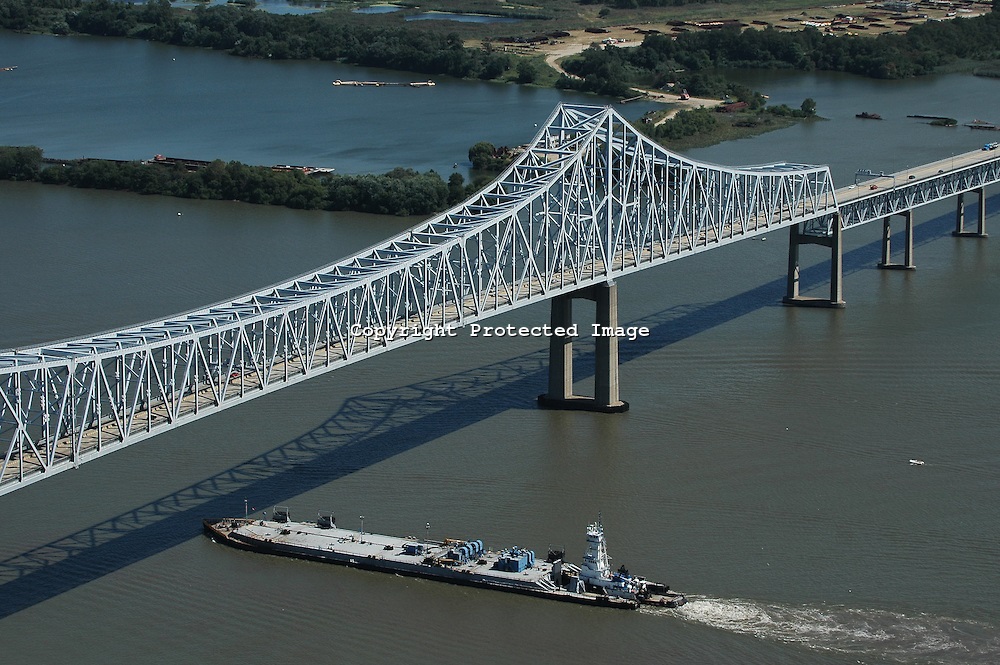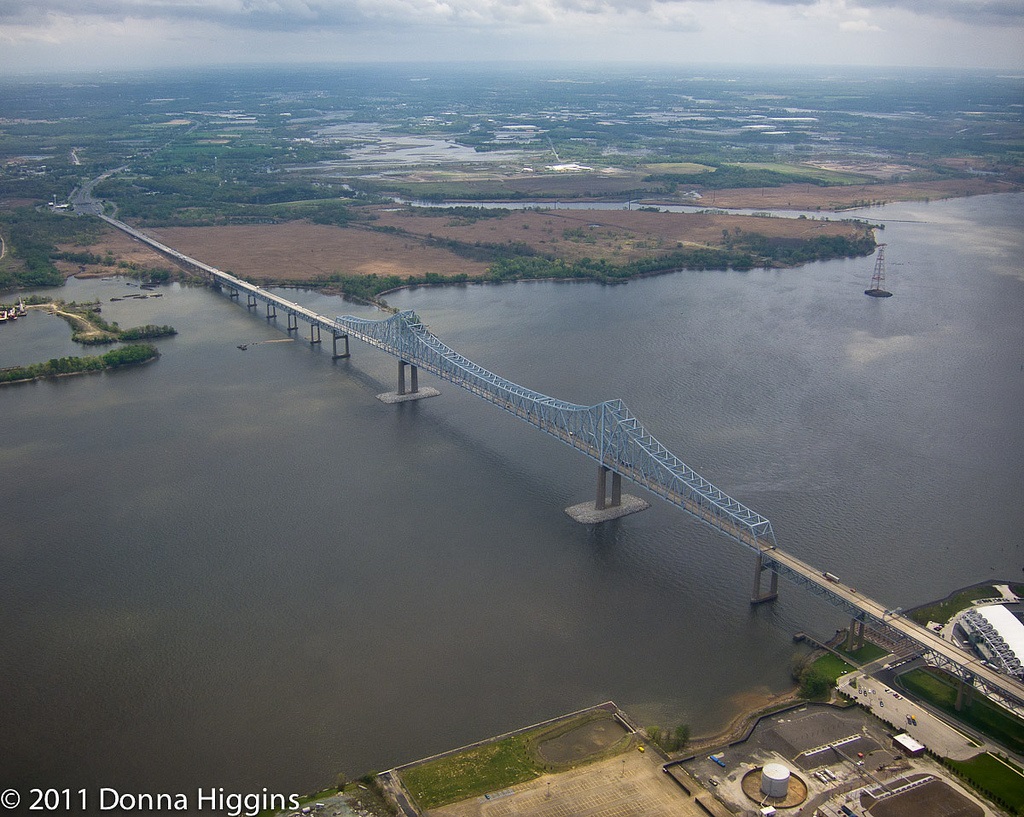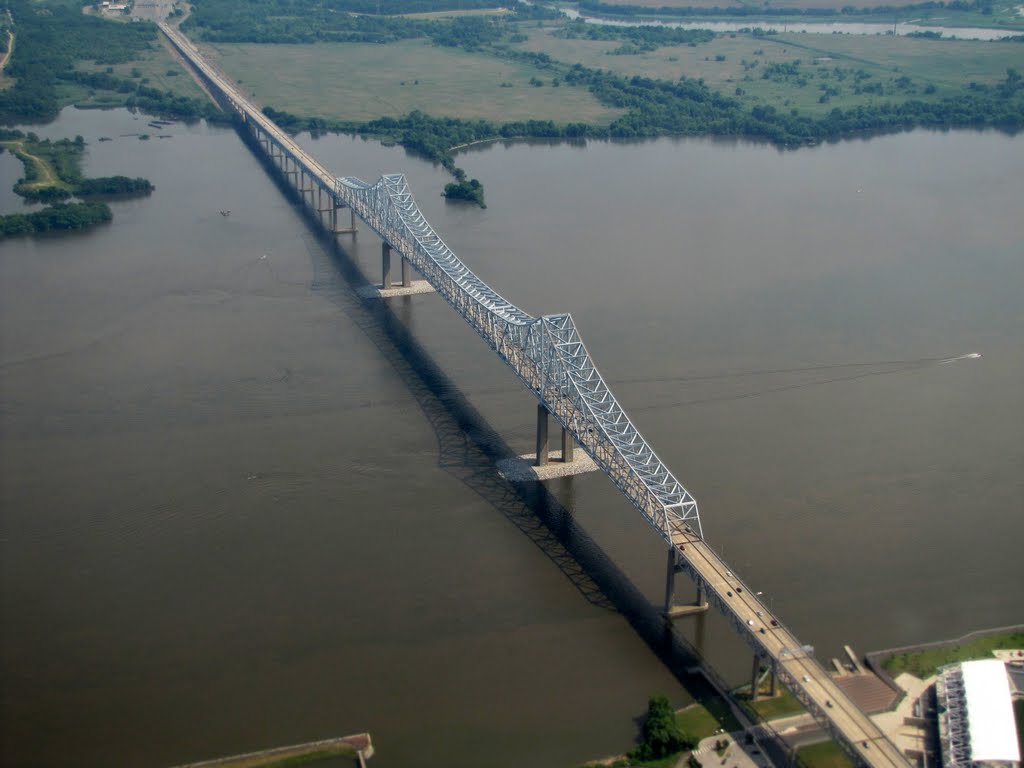 The Commodore Barry Bridge is a cantilever bridge that spans the Delaware River from Chester, Pennsylvania to Bridgeport, in Logan Township, New Jersey, USA. It is named after the American Revolutionary War hero and Philadelphia resident John Barry.
Along with the Betsy Ross Bridge, the Benjamin Franklin Bridge and the Walt Whitman Bridge, the Commodore Barry Bridge is one of the four toll bridges connecting the metropolitan Philadelphia region with southern New Jersey owned by the Delaware River Port Authority (DRPA). Originally designed to connect with a now-cancelled freeway, the limited-access bridge has recently been retrofitted to better serve the local area. Between 2007 and 2011, both the DRPA and the PennDOT, in conjunction with the Chester Redevelopment Authority, built a pair of entrance-exit ramps that allowed motorists, primarily heavy truck traffic, to access the Chester Waterfront, via Pennsylvania Route 291 and Flower Street (via W. 9th Street (U.S. 13)) from I-95. Other improvements, such as deck joint replacement, concrete patching (on the approaches), and other safety and engineering improvements are either ongoing or have been completed.[2] The bridge replaced the Chester-Bridgeport Ferry, a ferry service that, prior to the opening of the bridge in 1974, was the sole means of crossing the Delaware River from Delaware County, Pennsylvania to Gloucester County, New Jersey. Since the termination of the ferry service, along with a subsequent fire and SuperFund cleanup, the Chester side of the ferry terminal became the city-owned Barry Bridge Park with the adjacent PPL Park (home of the Major League Soccer's Philadelphia Union franchise) being opened in 2010.
http://en.wikipedia.org/wiki/Commodore_Barry_Bridge