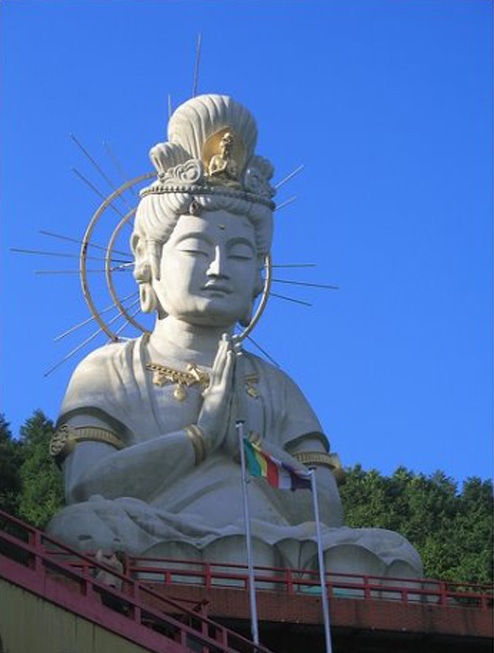 Voto:
Continente: Asia
País: Japón
Localización: Izu Peninsula, Itō, Shizuoka
Año: 1982
Estado: Terminado
Descripción:Usami Kannon
宇佐美観音
This 50-meter high sitting statue of the Kannon (built to pray for global peace) was constructed in 1982. Located in Shizuoka Prefecture, Ito City, in the tiny town of Usami. The Kannon sits on a hill above the town. Reportedly the largest sitting statue of Kannon in Japan. The temple grounds hold a broad array of statues, including those from Tibet and Nepal, numerous mandala, and statues of the Seven Lucky Gods. Some web sites claim it is the Jibo Kannon 慈母 (Loving Mother Kannon), but I have yet to confirm this. Strangely, the temple's own web site fails to give the year of construction or the identity of the Kannon.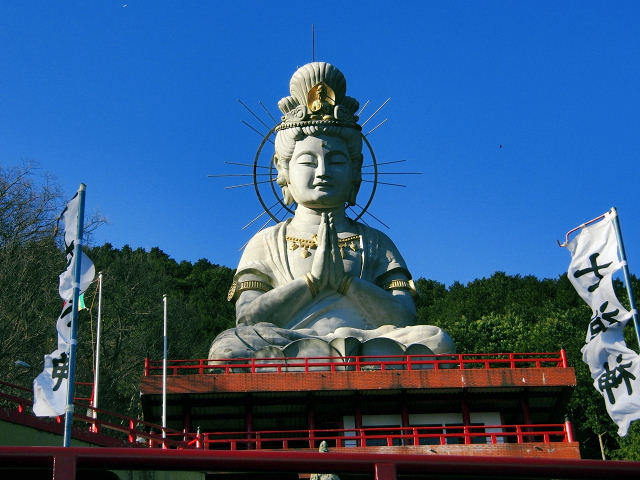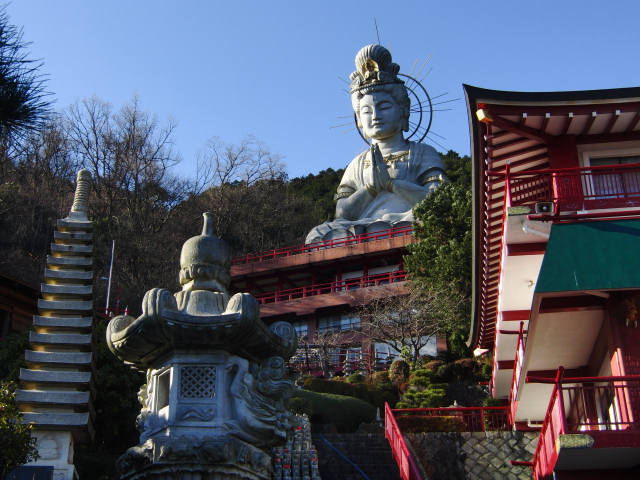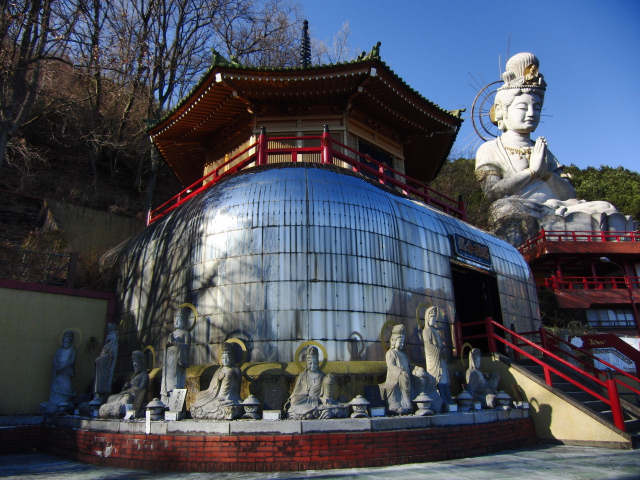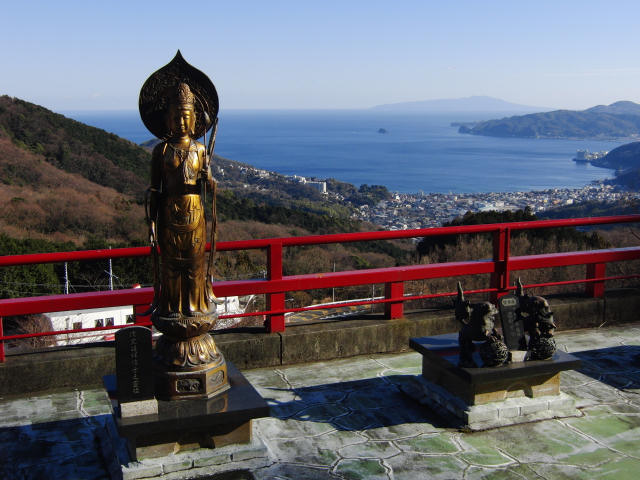 http://www.onmarkproductions.com/html/big-buddha-japan.shtml
http://blog.goo.ne.jp/rasika/c/4fd67e45a8efec7a9f87aaec9a9b115b/1
http://www.flickr.com/photos/worris/3162178089/
http://www.chinjuh.mydns.jp/cgi-bin/blog_wdp/diary.cgi?no=850