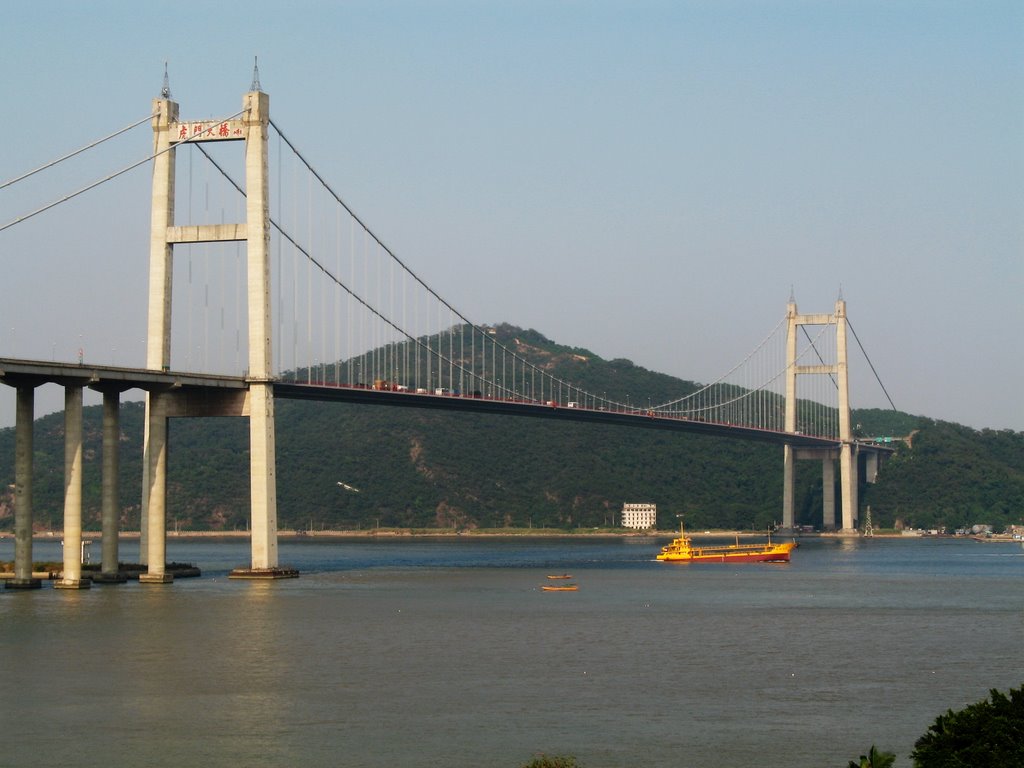 Voto:
Continente: Asia
País: China
Localización: Dongguan y Guangzhou, Guangdong Provincia
Año: 1997
Estado: Terminado
Descripción:The Humen Pearl River Bridge is China's first suspension bridge that spans 888 meters over the Pearl River in Guangdong, with a total investment of about CNY 3 billion. The main bridge is 4.58 kilometers long, with six two-way lanes. It has thereby shortened the distance between Hong Kong and Shenzhen to Zhuhai by 120 kilometers.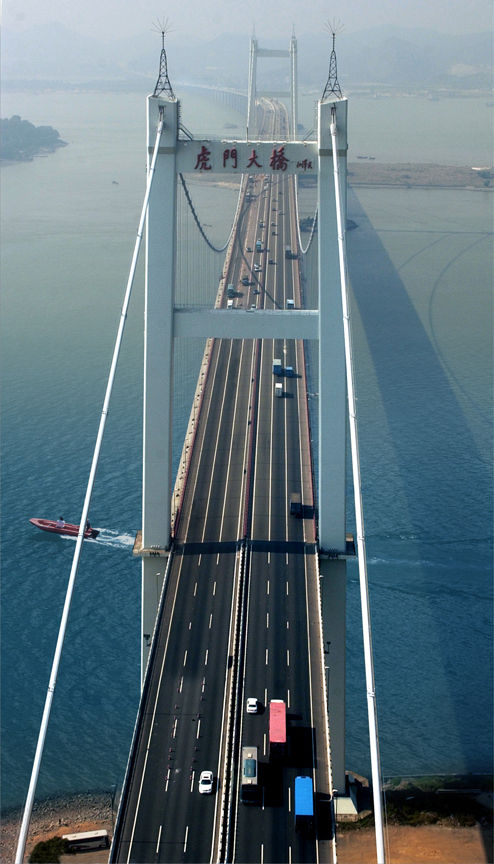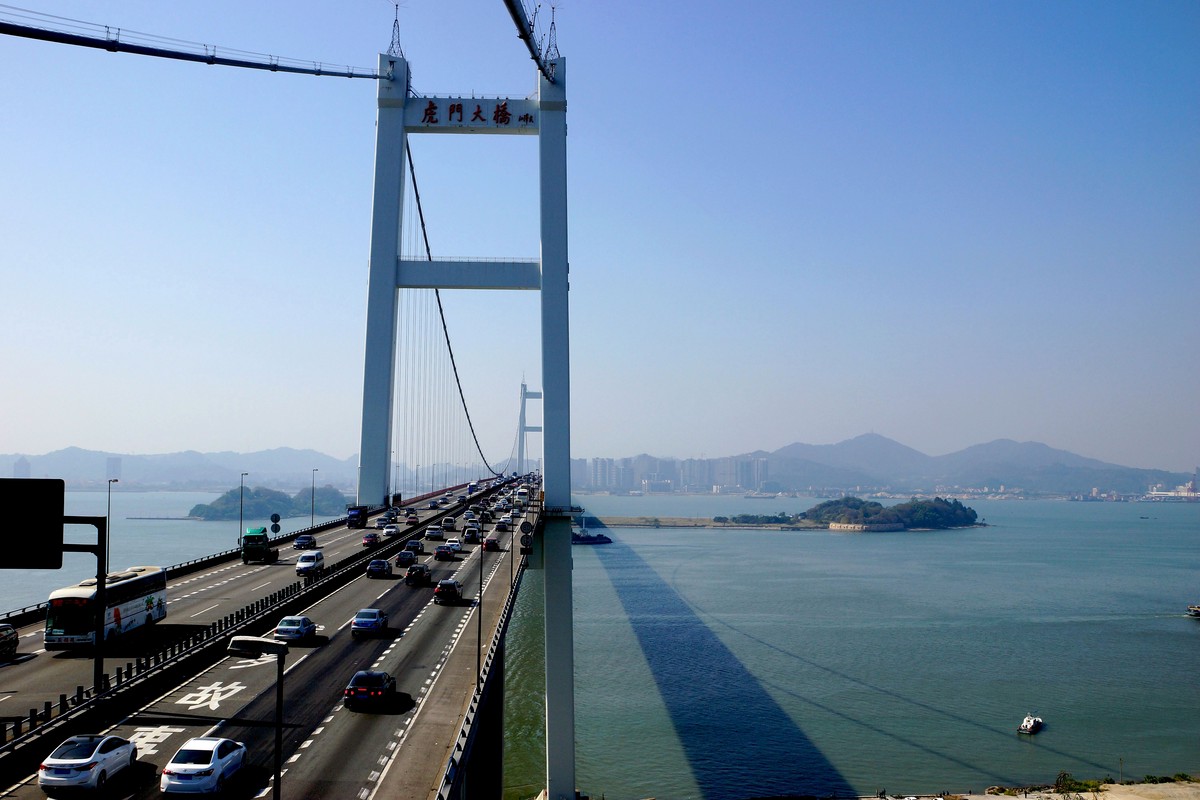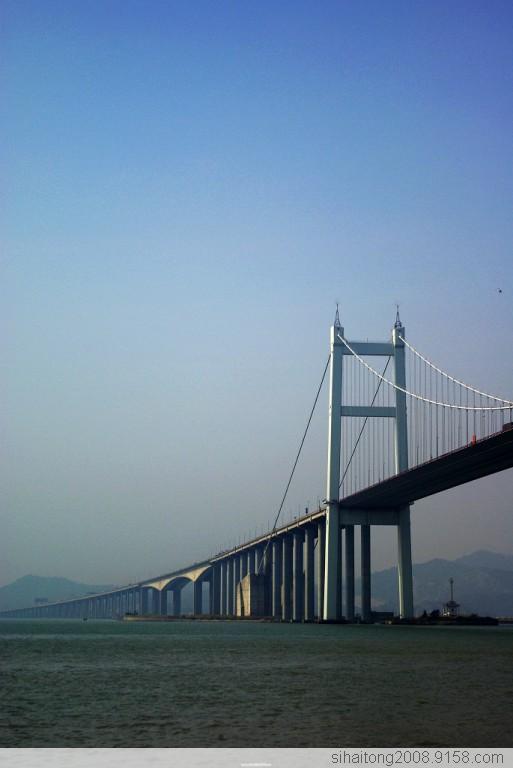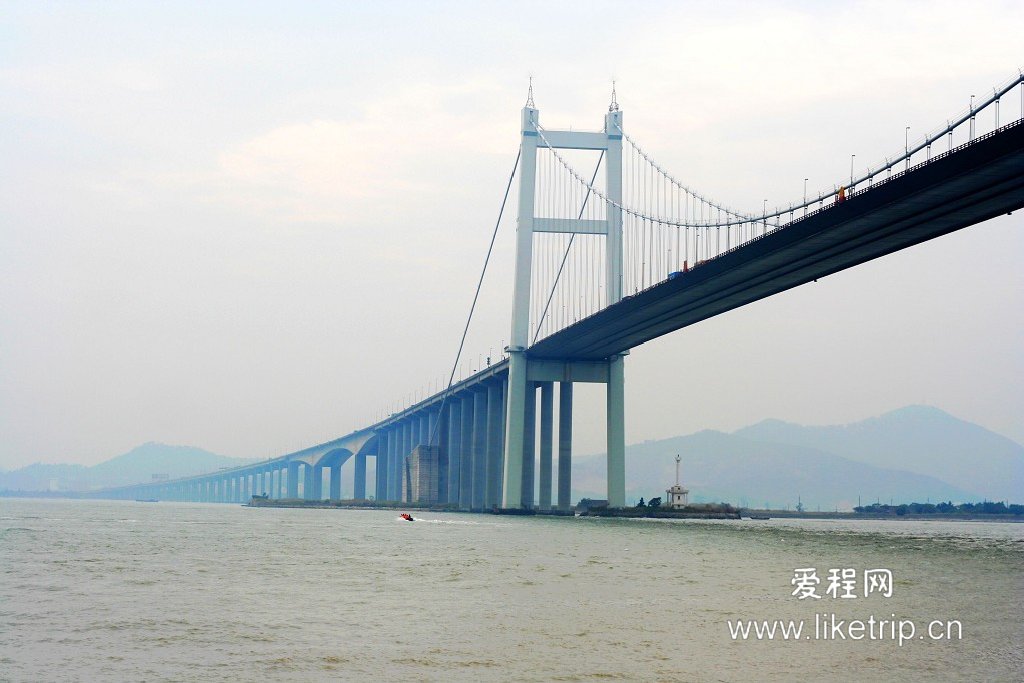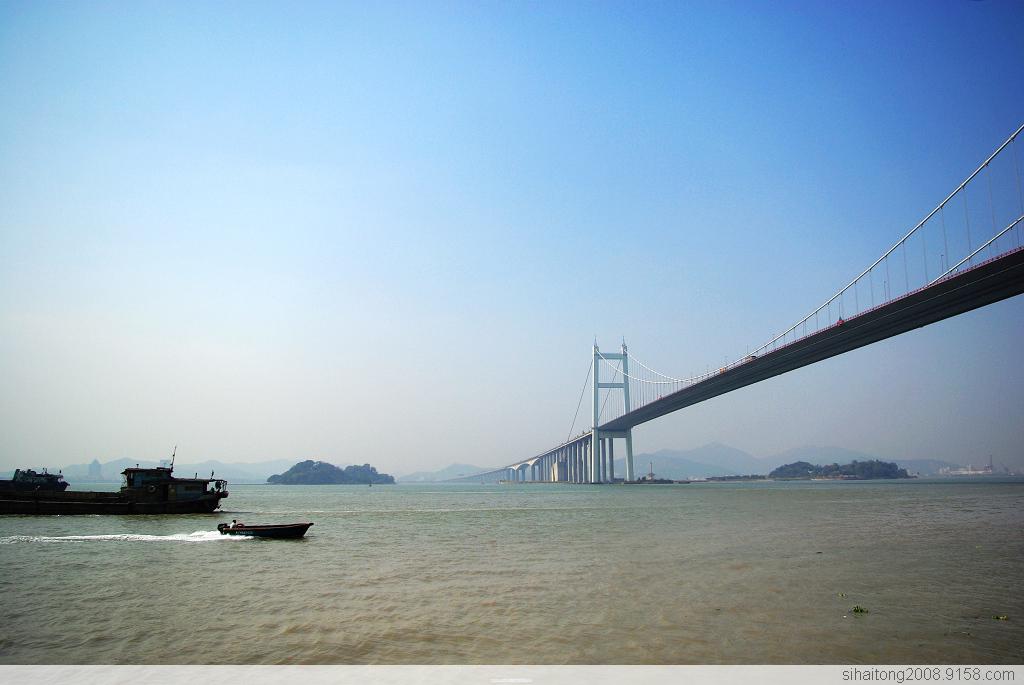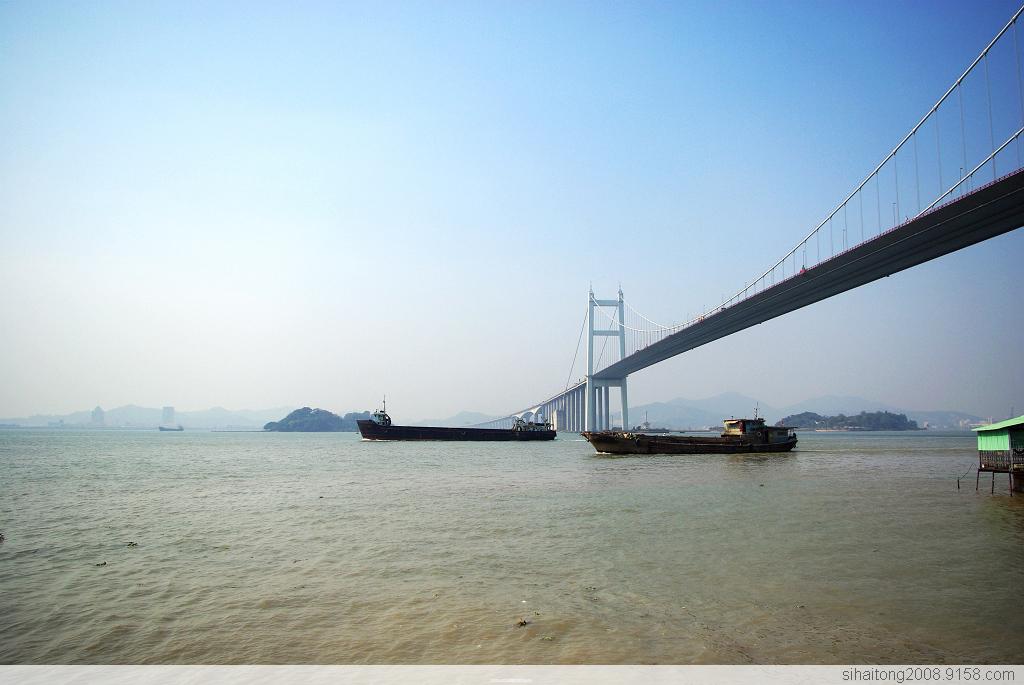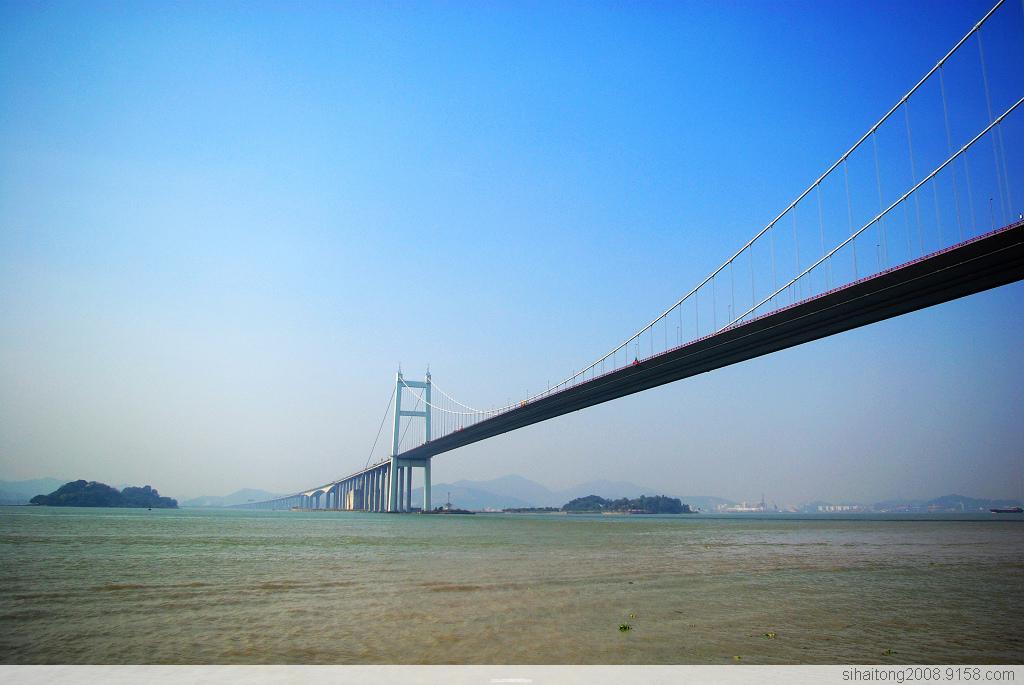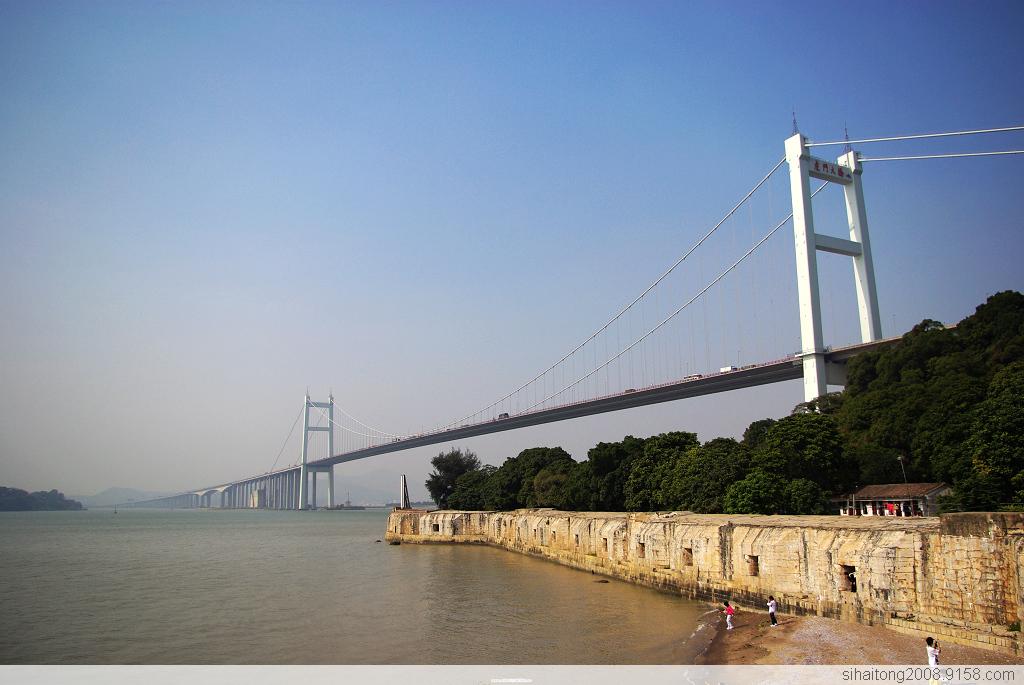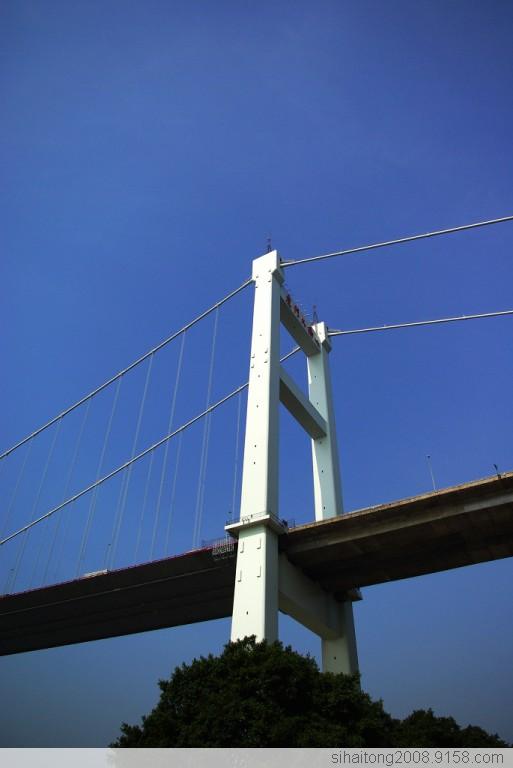 The main span of the bridge is 60 meters. Large ships are allowed to pass through the bridge. The best time to visit the bridge is in the night, because the night view is very beautiful.
http://www.chinatouronline.com/china-travel/dongguan/dongguan-attractions/Humen-Pearl-River-Bridge_785.html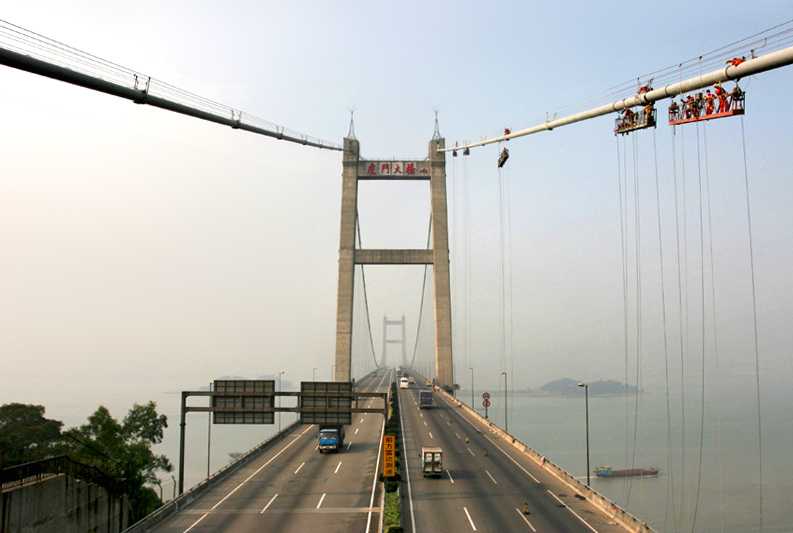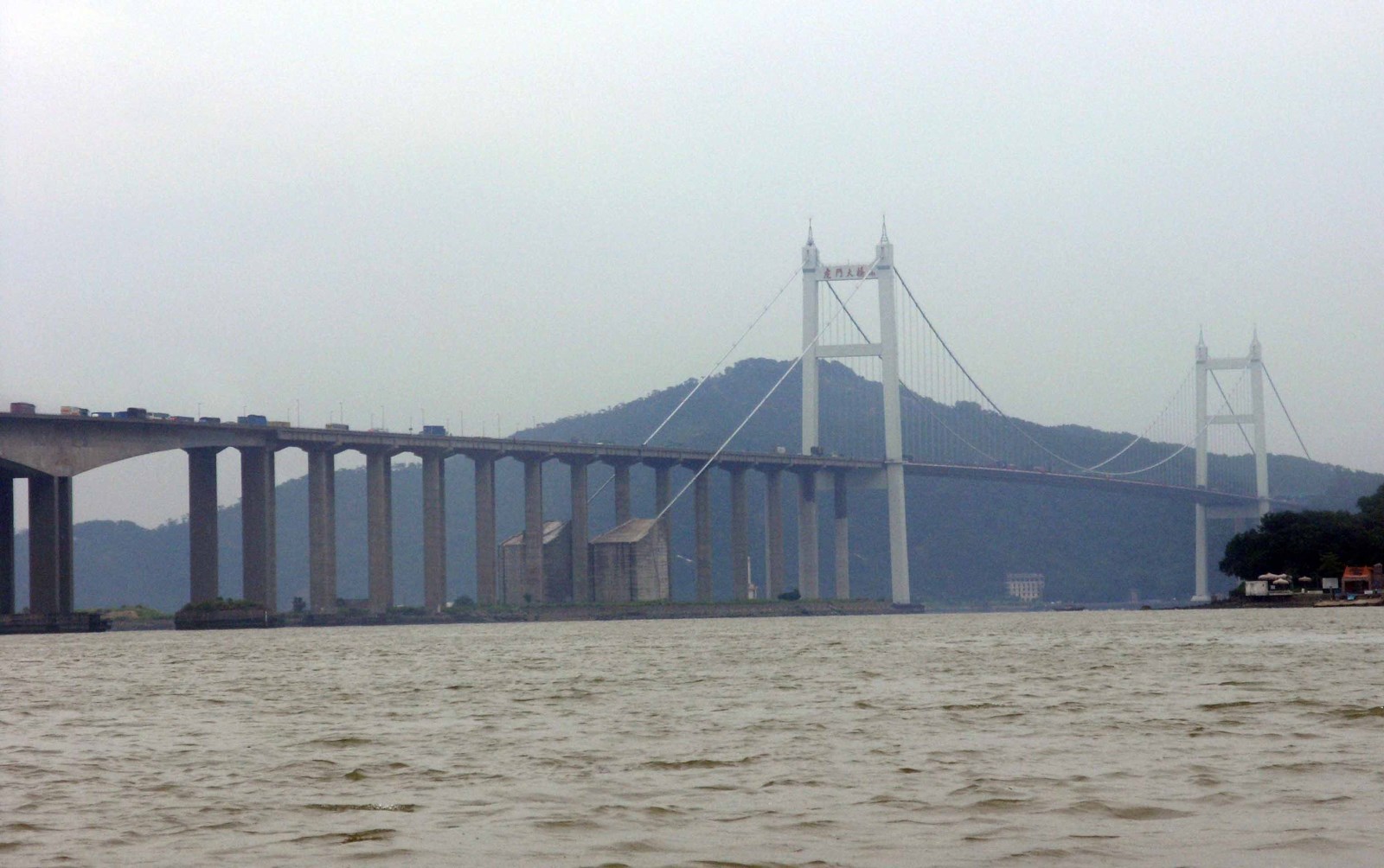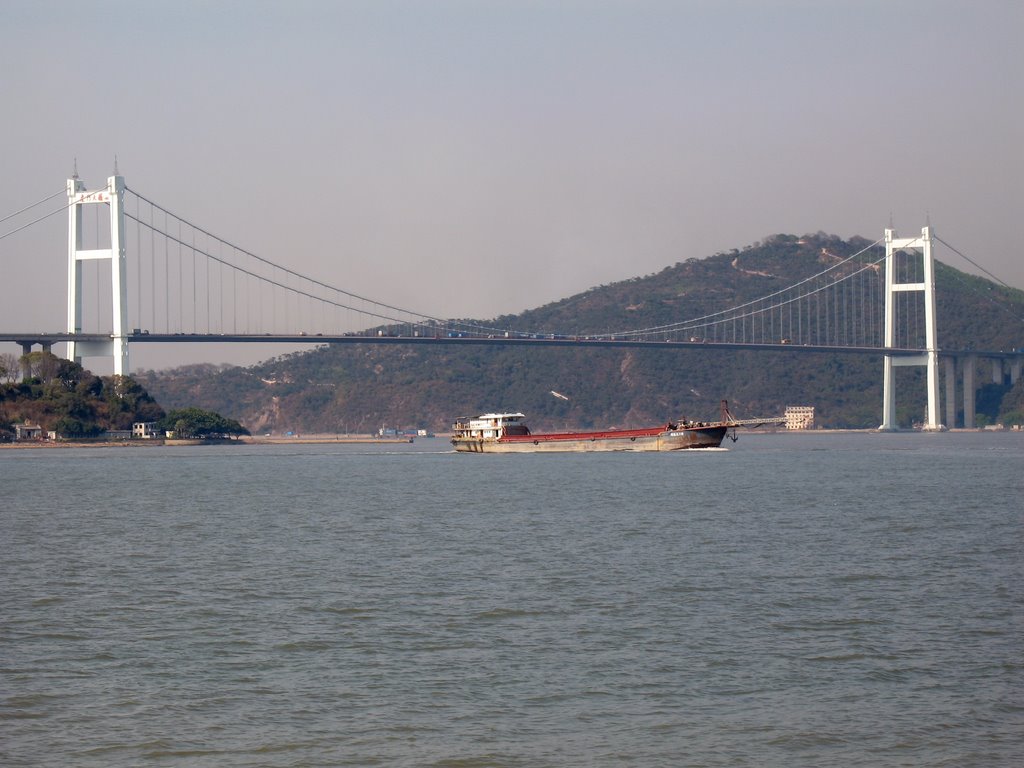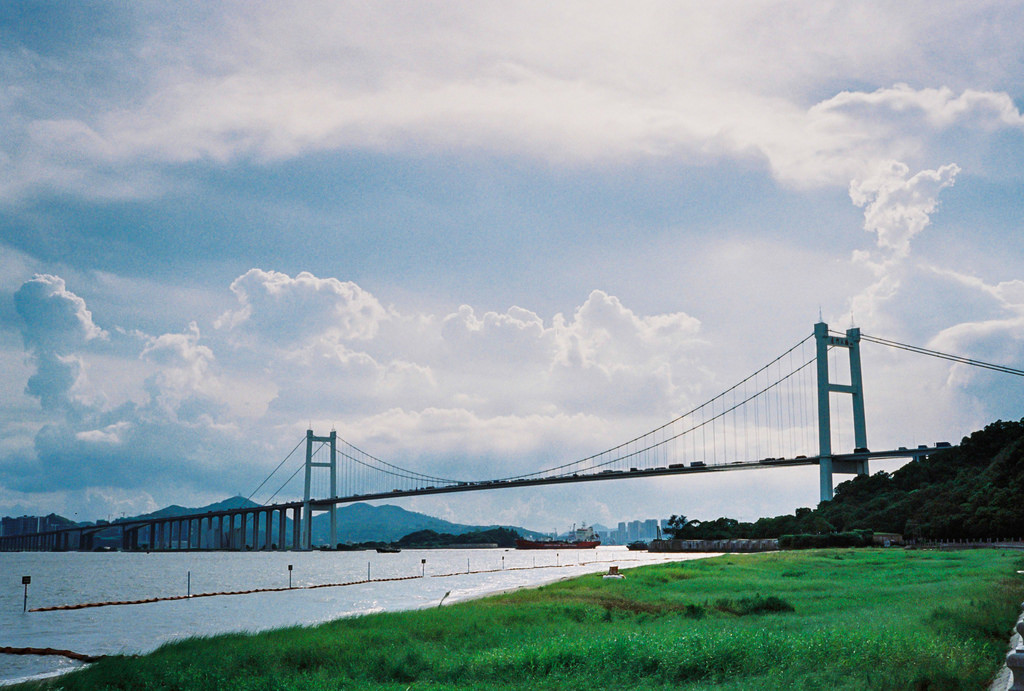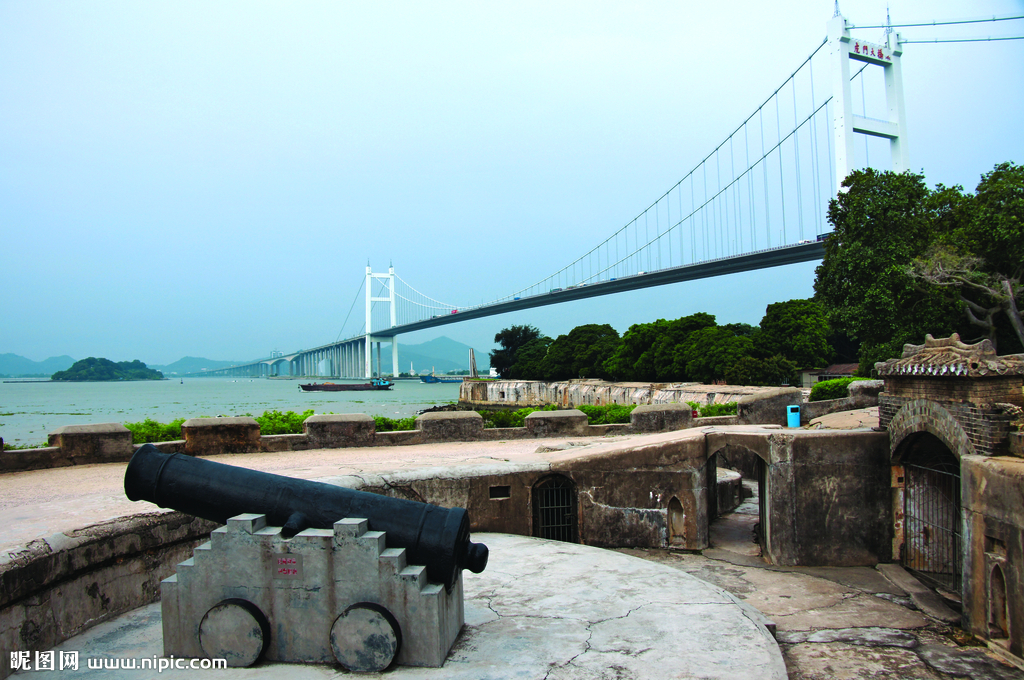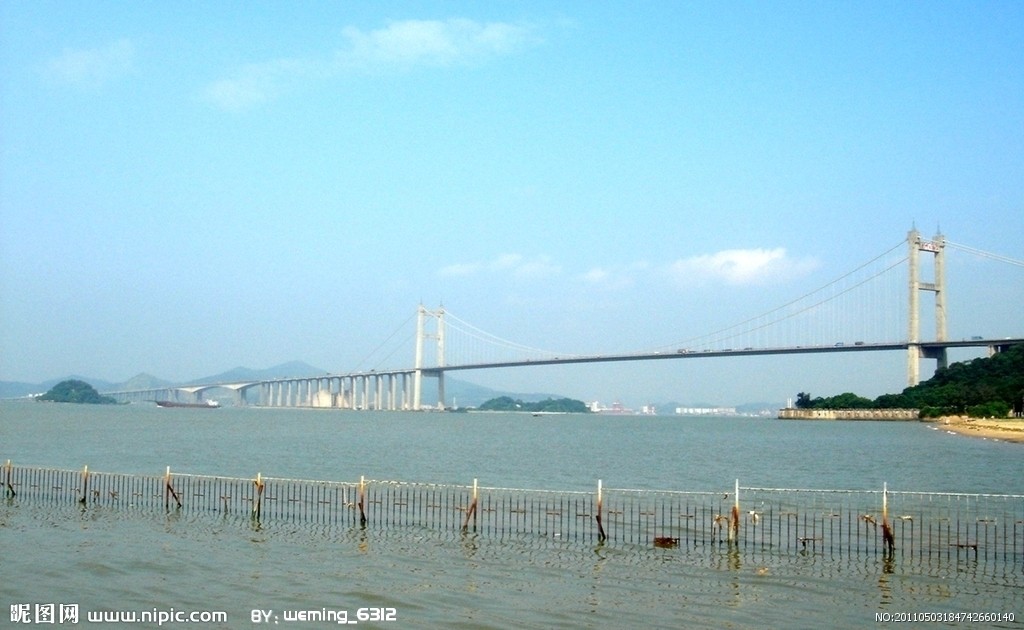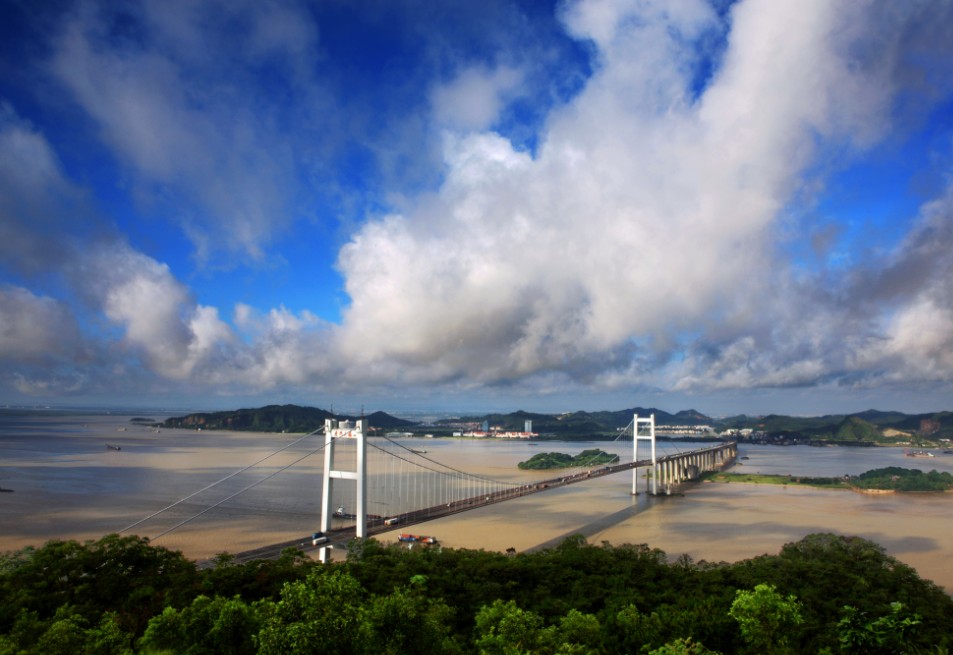 The Humen Pearl River Bridge (simplified Chinese: 虎门大桥; traditional Chinese: 虎門大橋; pinyin: Hǔmén Dàqiáo; literally: Tiger Gate Huge Bridge or the Grand Tiger Gate Bridge) is a bridge over the Pearl River in Guangdong Province, southern China. It consists of two main spans - a suspension bridge section and a segmental concrete section. It connects the Nansha District of Guangzhou to Humen Town of Dongguan. Completed in 1997, the suspension bridge has a main span of 888 meters, and the segmental concrete section's main span of 270m is one of the longest such spans in the world.
http://en.wikipedia.org/wiki/Humen_Pearl_River_Bridge
http://qun.9158.com/guangzhou/Qun_Bbs_View/199257,0.html
http://www.panoramio.com/user/160056/tags/虎门大桥