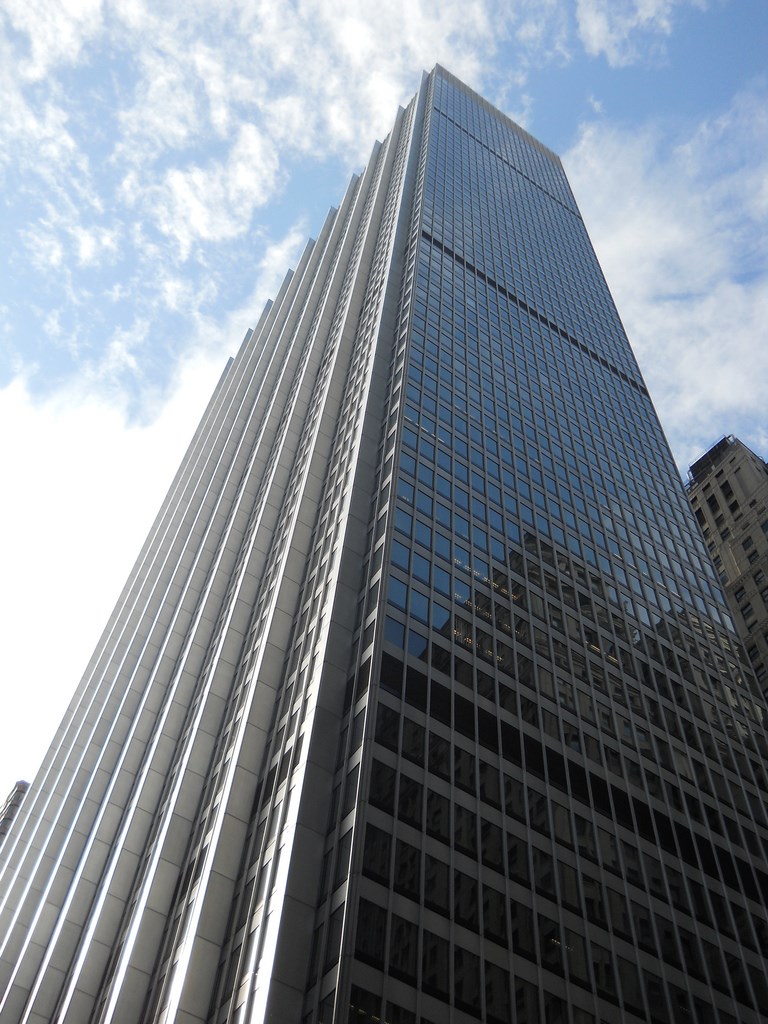 Voto:
Continente: América
País: Estados Unidos
Localización: Nueva York
Año: 1961
Estado: Terminado
Descripción:One Chase Manhattan Plaza
This 60-story skyscraper resulted from the forward-looking vision of David Rockefeller, who was willing to construct the first International Style building in Lower Manhattan. At the time of its completion, the tower's rectilinear shape stood in stark contrast to the 19th-century spires of downtown, and its expansive plaza provided much-needed open space in the area. The Chase Tower unarguably served as a high point of urban transformation during the 1960s.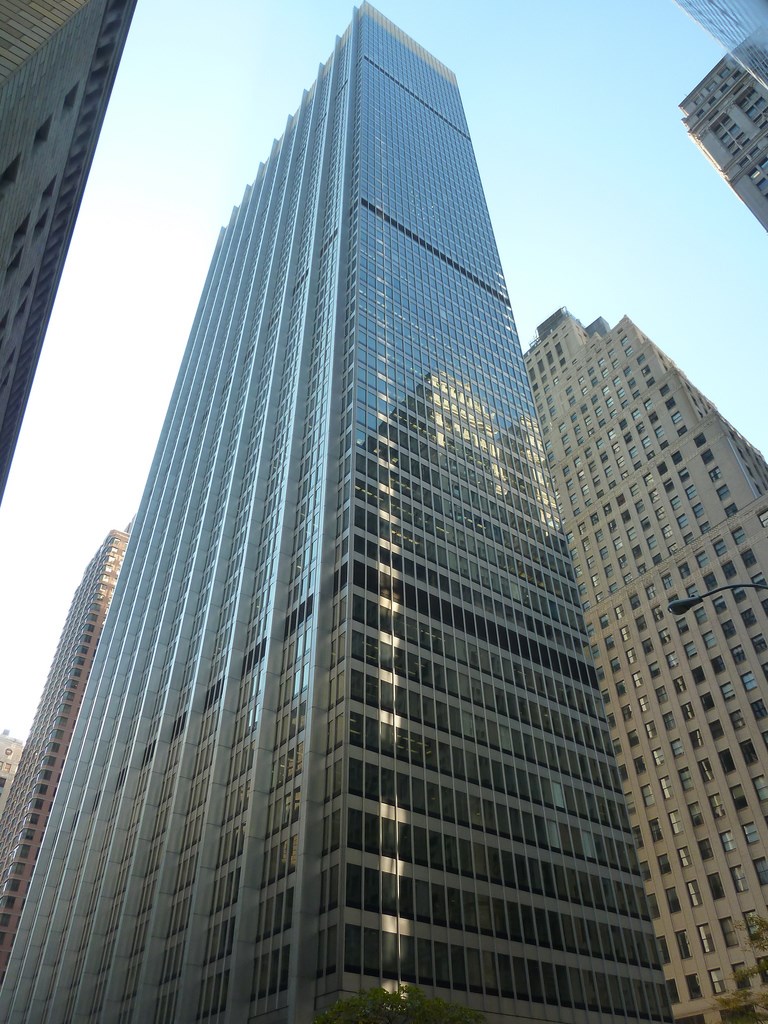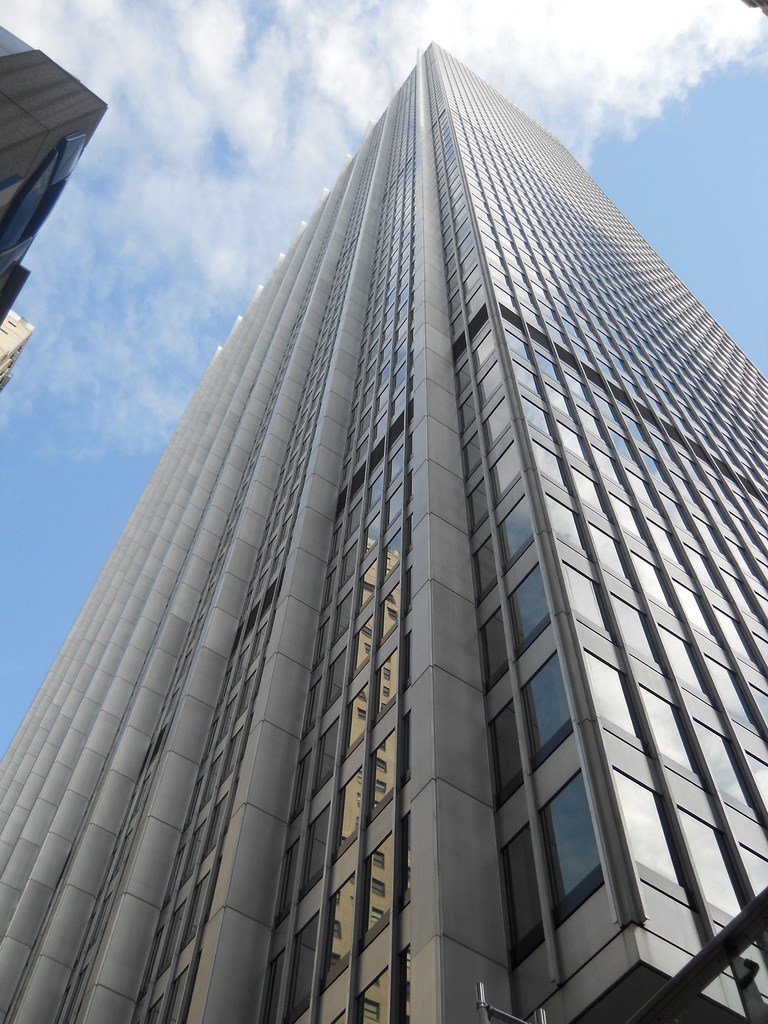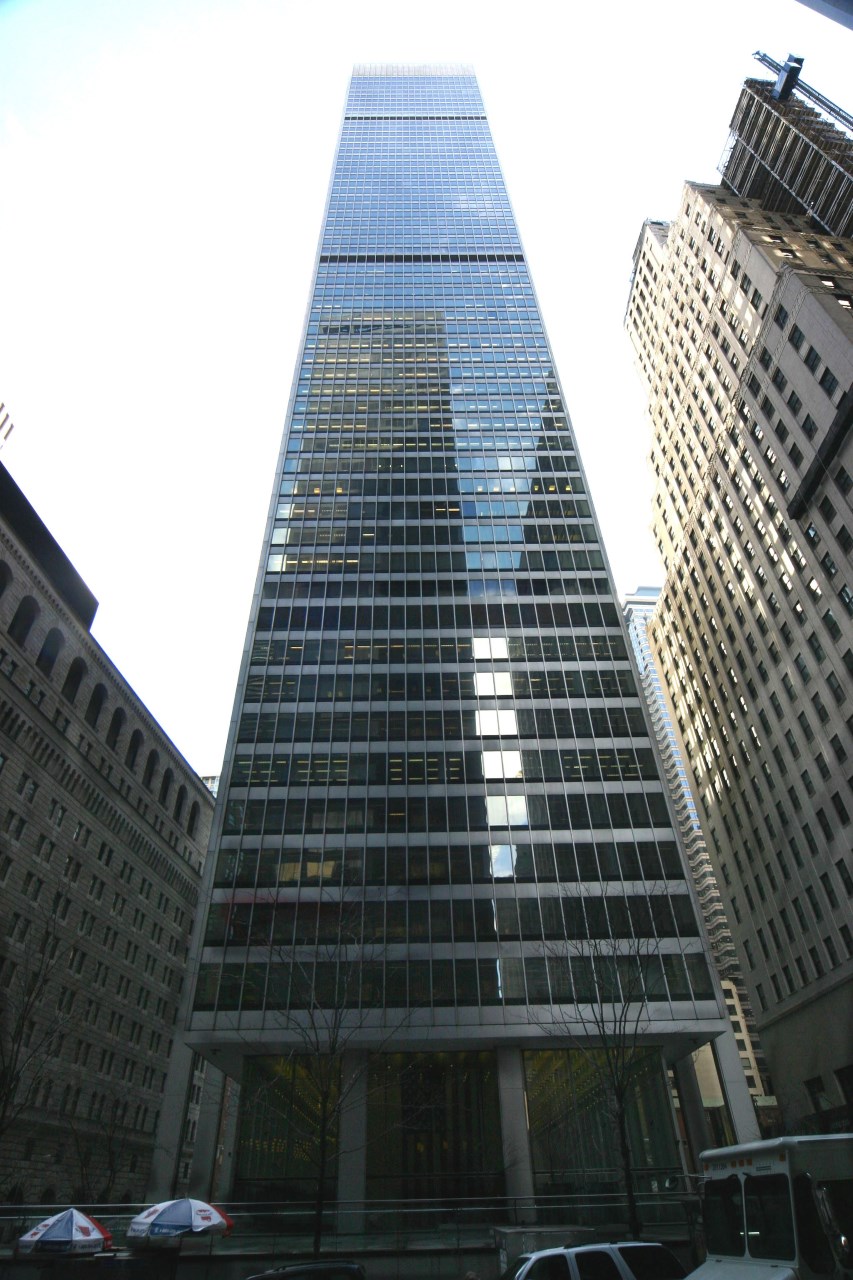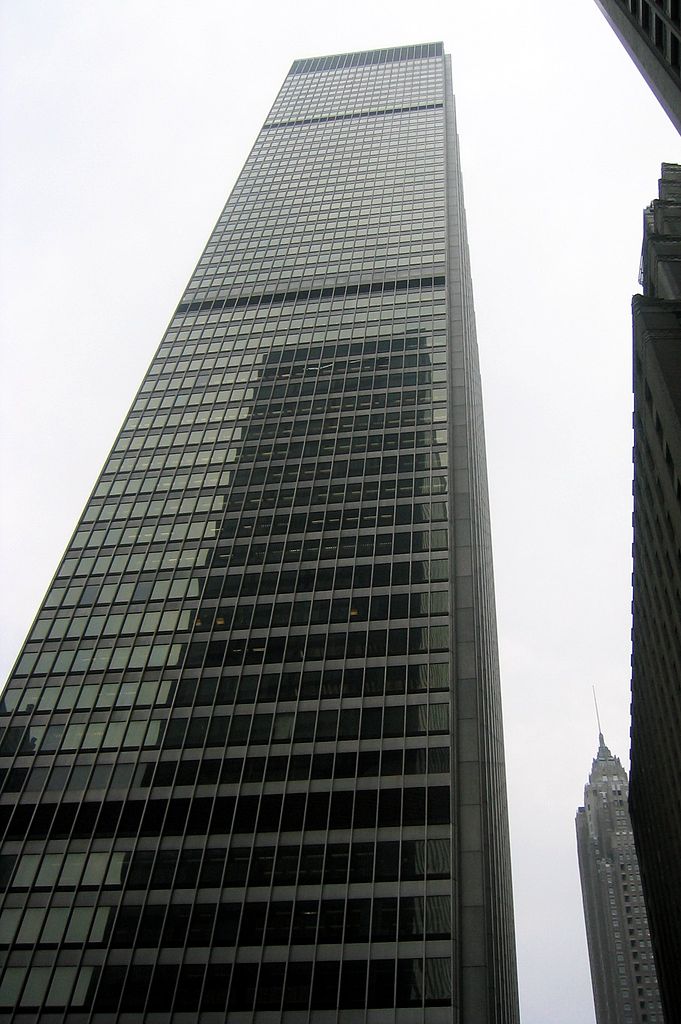 Clad in aluminum and tinted glass, the tower contains open office areas positioned around a central core with columns outside the exterior wall and within the core. Short ends of the floors are cantilevered beyond the end columns. A circular open court on the plaza admits light to a large banking room below.
In addition to the banking room, the building's multilevel basement includes a branch bank, a restaurant and cafeteria, shops, a trucking level, mailroom, storage, a print shop, mechanical equipment rooms, check-handling equipment, bank vaults, and parking. The plaza features the exuberant Jean Dubuffet sculpture, Group of Four Trees.
http://www.som.com/projects/one_chase_manhattan_plaza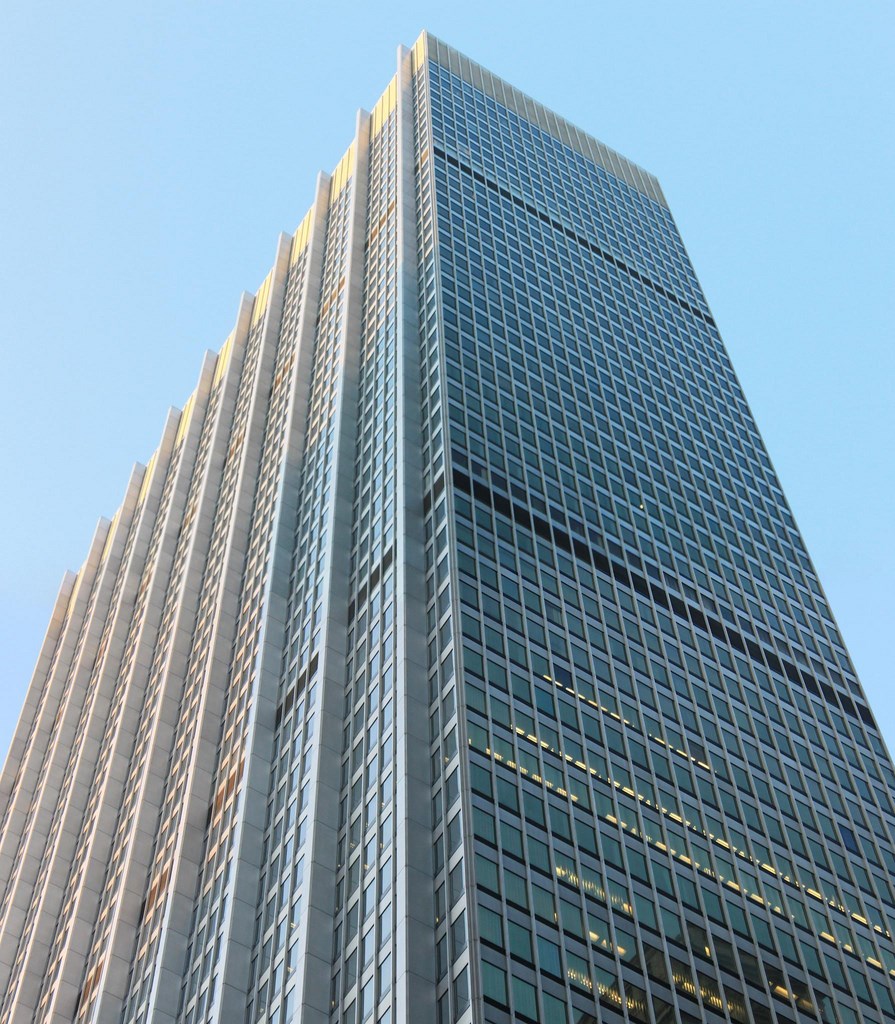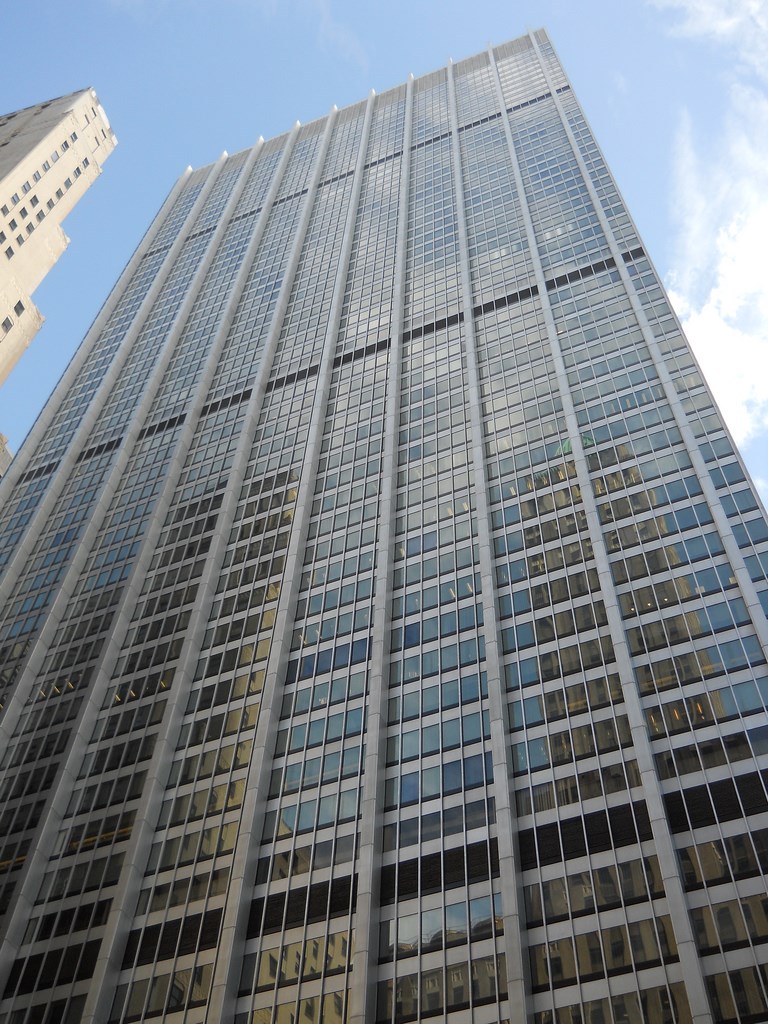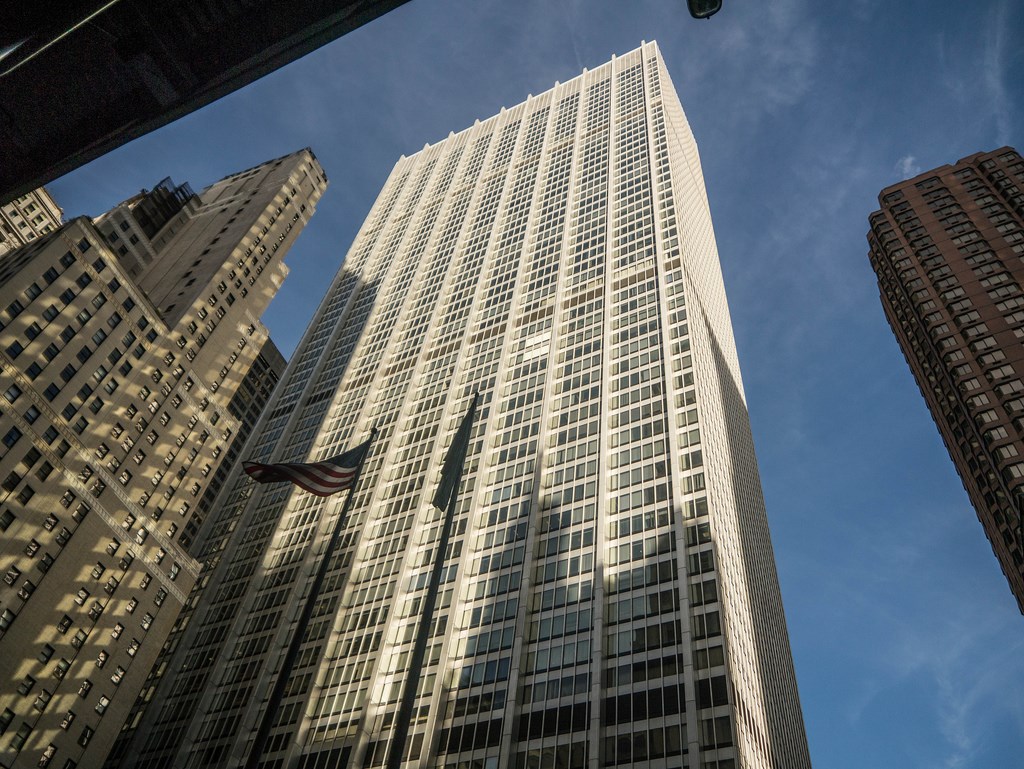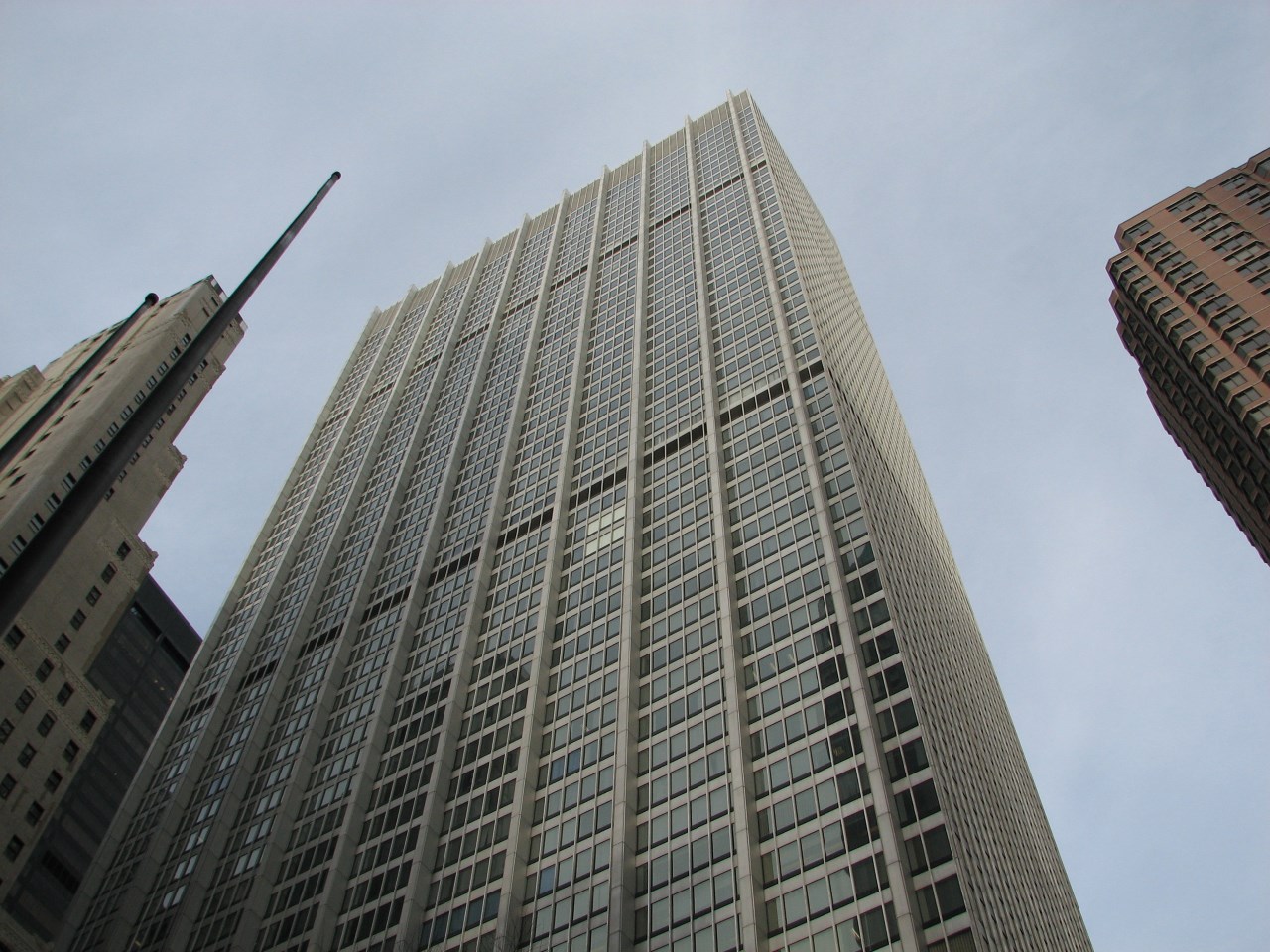 AD Classics: Chase Manhattan Plaza / SOM
01:00 - 12 April, 2011 by Andrew Kroll
Architects
SOM
Location
Manhattan, New York City, New York
Architect
SOM
Team
J. Walter Severinghaus, Gordon Bunshaft, Alan Labie, Roy Allen, Jacques Guiton
References
SOM
Photographs
SOM
From the architect. Known for their innovation and economy in design, SOMs Chase Manhattan Plaza in the Financial District of Lower Manhattan displays SOMs architectural language on efficiency and its relationship with the public realm.
Completed in 1961, the 60 story skyscraper by Gordon Bunshaft of SOM is a coming of age story for Skidmore, Owings, and Merrill presence as an national leader of corporate architectural design that evokes efficiency and functionality.
Situated on Liberty Street, the Chase Manhattan building bridges two commercial properties between Nassau Street and Williams Street in Lower Manhattan.
Rising 813 feet above the bustling streets of Manhattan, the building is an exemplary project on efficiency where the slender tower only occupies 30% of the 2.5 acre site. In effect creating one of the largest privately owned public spaces in Manhattan that are intended to create an oasis to relieve the congestion and density within the city.
Following in the footsteps of many prolific architects that have designed buildings for Manhattan's dense urban fabric, SOM places the public space as a high priority in the design of the building just as Mies van der Rohe and Raymond Hood had done previously.
By allocating the majority of the allowable space to the public realm, the building is not solely become restricted to such tight constraints, rather the proportion of built to unbuilt space gives the Chase Manhattan building an iconic presence at the heart of the Financial District that becomes a central focal point for commerce and recreational activities to converge in one location.
The design of the Chase Manhattan building is relatively straightforward – slender tower with a repeated typical floor plan that optimizes efficiency and functionality on every level that allows for a completely flexible interior.
Echoing on the Inland Steel Building by Bruce Graham and Walter Netsch from SOMs Chicago office, the Chase Manhattan skyscraper places the columns on the exterior of the building while situating the core offset from the center to designate areas of spatial efficiency and flexibility.
The offset core allows for offices to be placed on the northern part of the building while the south side of the building can be designed for flexible desk use and more collective gathering/work spaces.
The entire project over exaggerates efficiency and flexibility required for modern business in 20th Century corporate America.
In terms of materiality, the Chase Manhattan building employed the most readily available and economic materials that were present at the time of construction.
The building is clad in anodized aluminum along with a glass and steel facade system. The building was telling of how the International Style was creeping into American architecture.
The Chase Manhattan building is one of many examples from SOM that began to show the firms presence in modernism in corporate America where economy does not solely relate to a monetary value, but a temporal value where time is the ultimate factor in efficiency, flexibility, and corporate prosperity.
http://www.archdaily.com/127371/ad-classics-chase-manhattan-plaza-som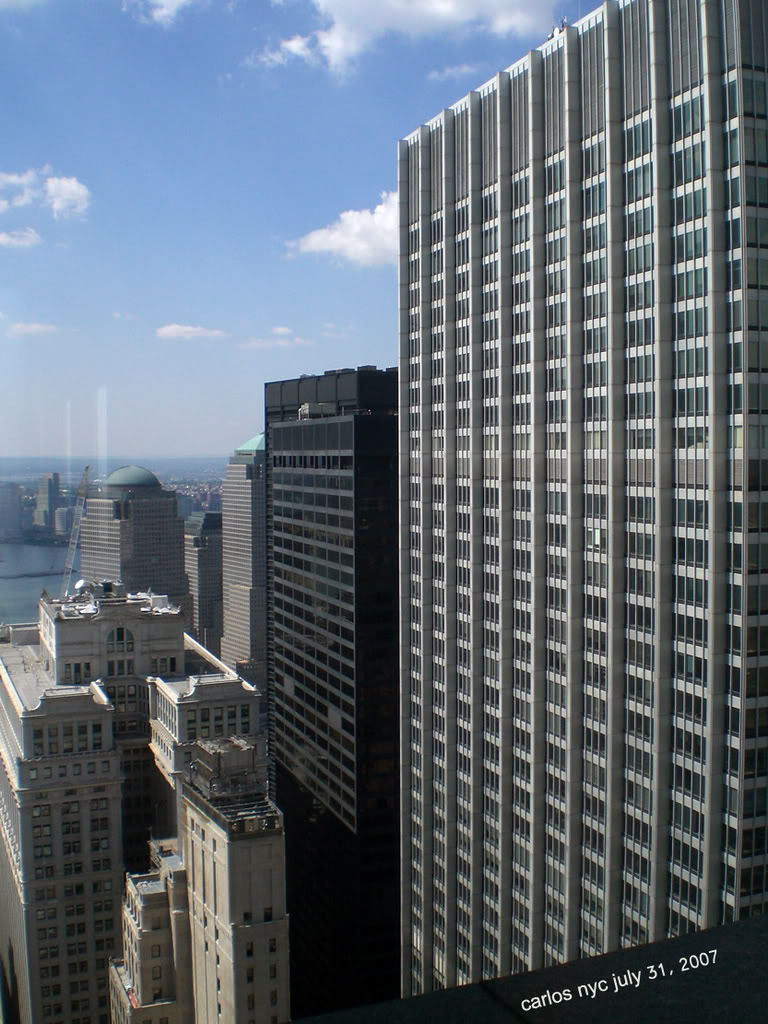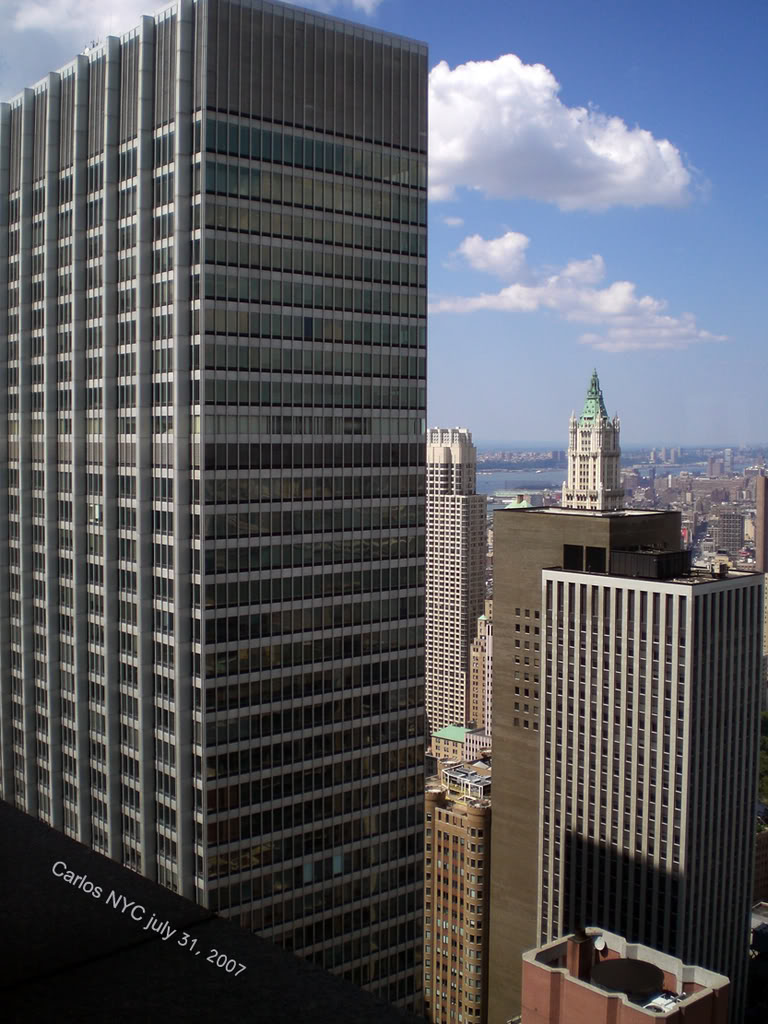 One Chase Manhattan Plaza, denominado oficialmente 28 Liberty Street,2 es un rascacielos situado en el Distrito Financiero de Lower Manhattan, Nueva York, entre las Calles Pine, Liberty, Nassau, y William. La construcción del edificio se completó en 1961.3 Tiene sesenta plantas, cinco sótanos y 248 metros de altura, que le hacen el 19º edificio más alto de Nueva York y el 37º más alto de Estados Unidos.
El edificio está diseñado en Estilo Internacional. Tiene una fachada de acero inoxidable con enjutas negras justo debajo de las ventanas. Diseñado por Gordon Bunshaft de Skidmore, Owings and Merrill, el edificio se inspira en el Inland Steel Building de Chicago, del mismo estudio.
En el lobby hay una entrada directa a la estación Wall Street (trenes 2 3) del Metro de Nueva York.
https://es.wikipedia.org/wiki/One_Chase_Manhattan_Plaza
https://en.wikipedia.org/wiki/28_Liberty_Street
https://www.flickr.com/search/?user_id=80625816@N00&view_all=1&text=One Chase Manhattan Plaza