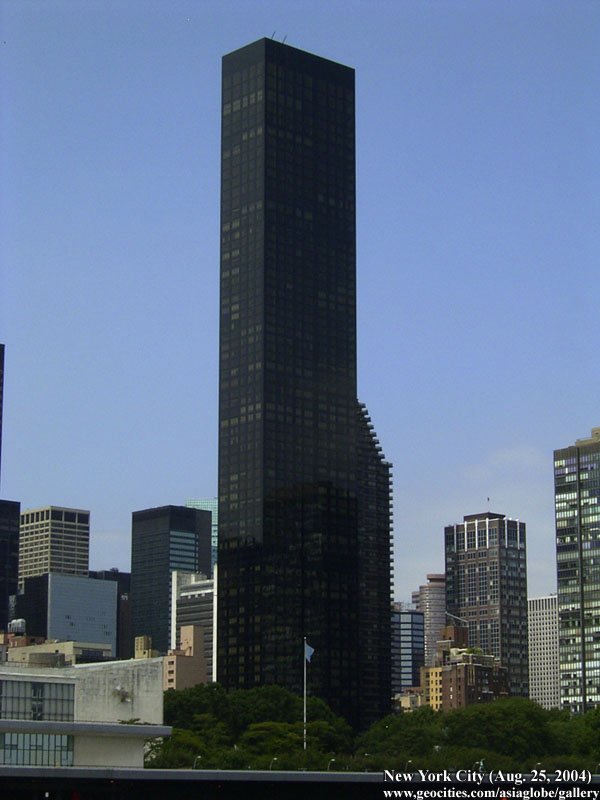 Voto:
Continente: América
País: Estados Unidos
Localización: Nueva York
Año: 2001
Estado: Terminado
Descripción:Building Description
Mega real estate giant, Donald Trump's iconic luxury building towers over Midtown Manhattan, the East River and overlooks the United Nations Headquarters.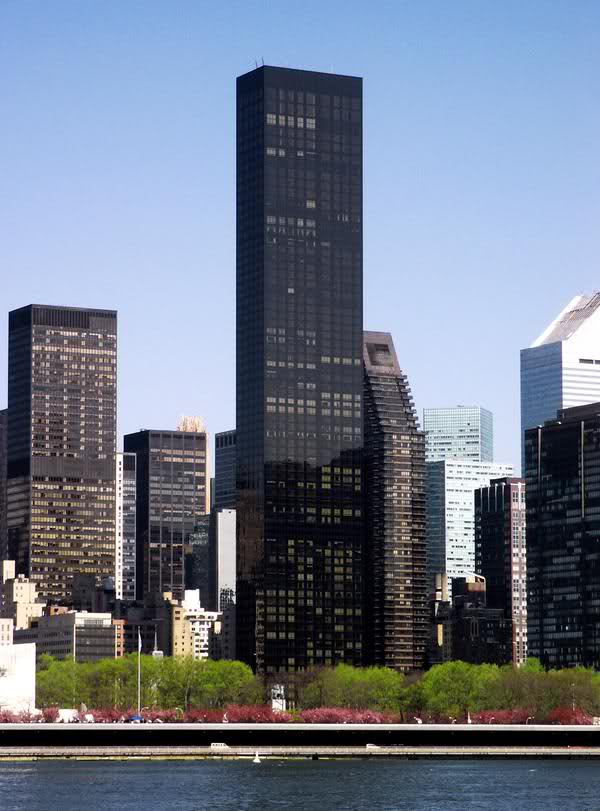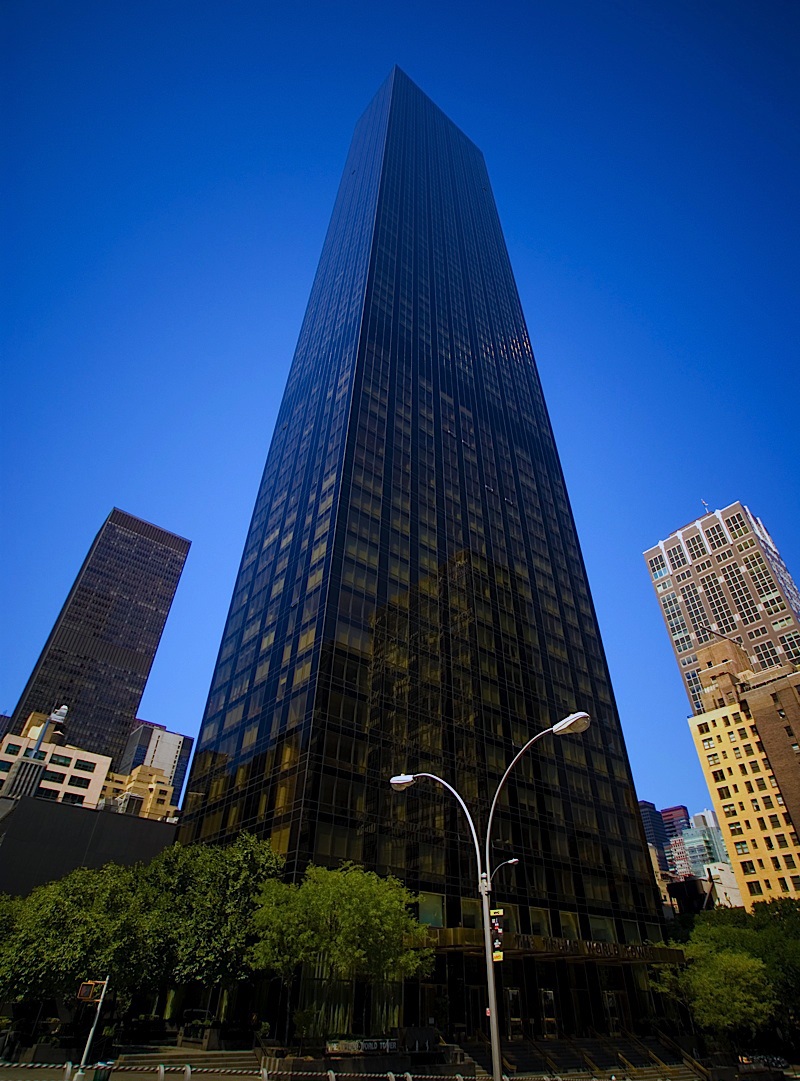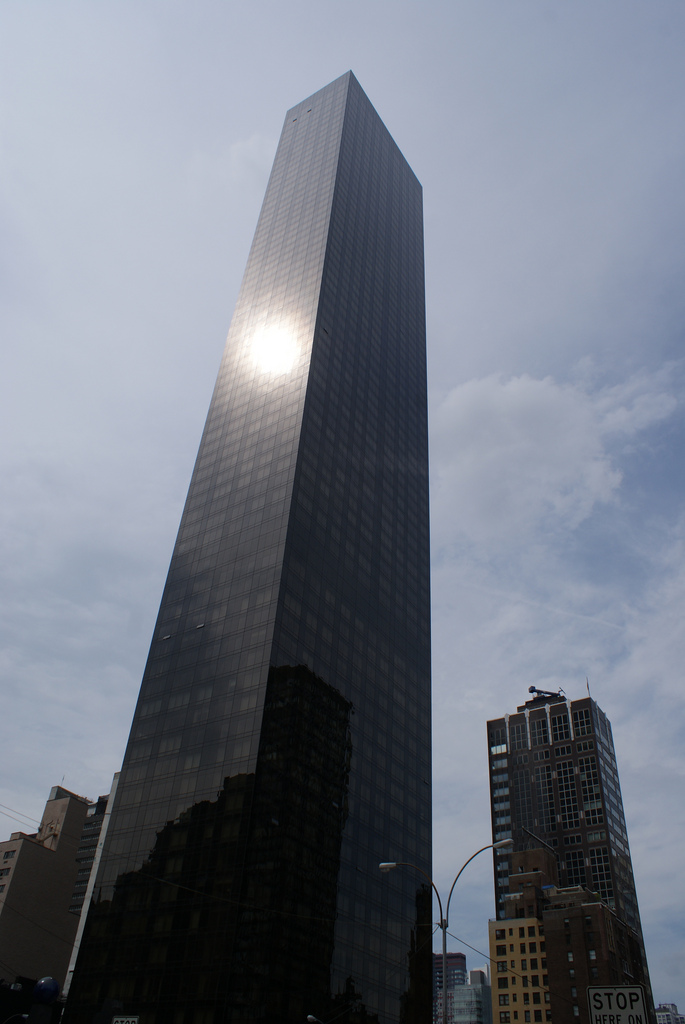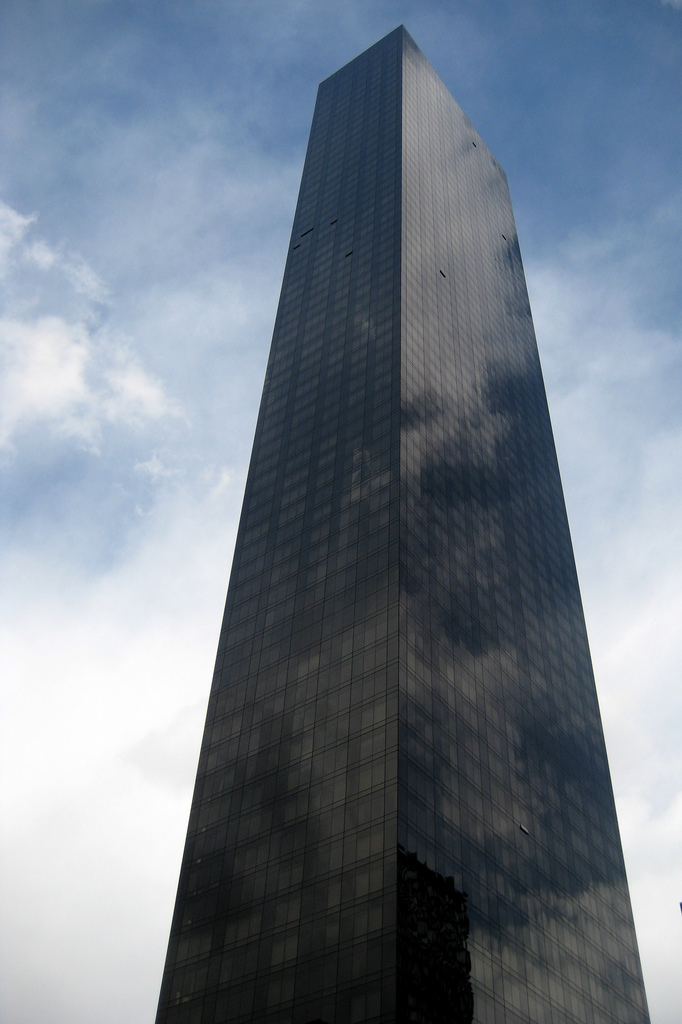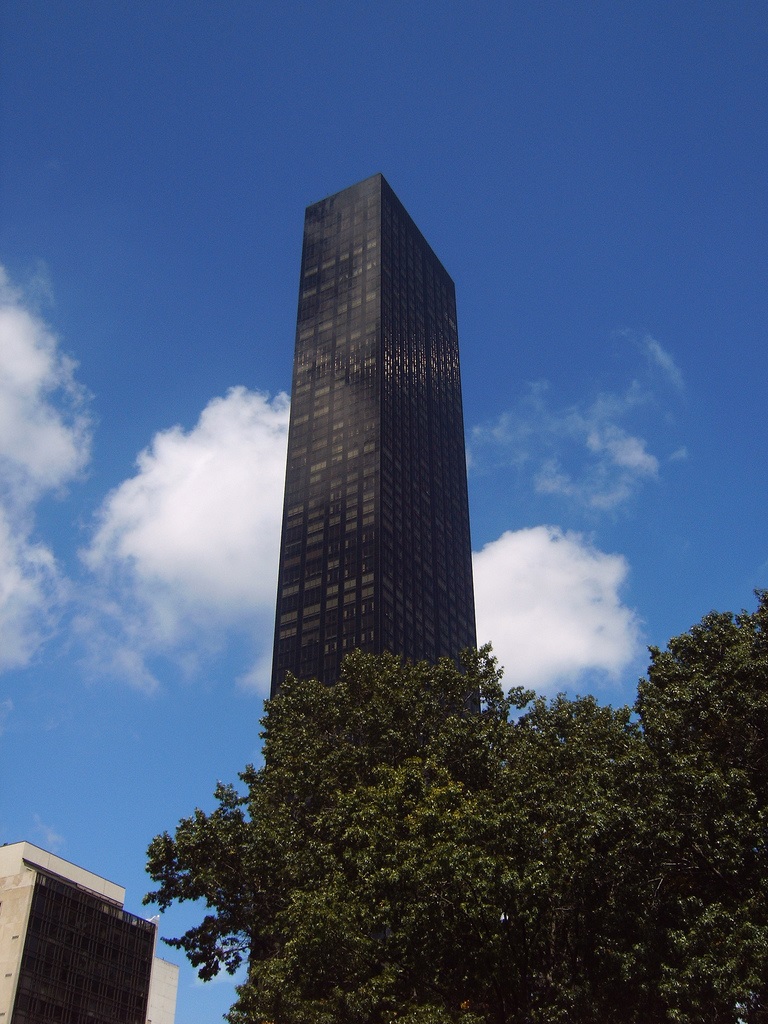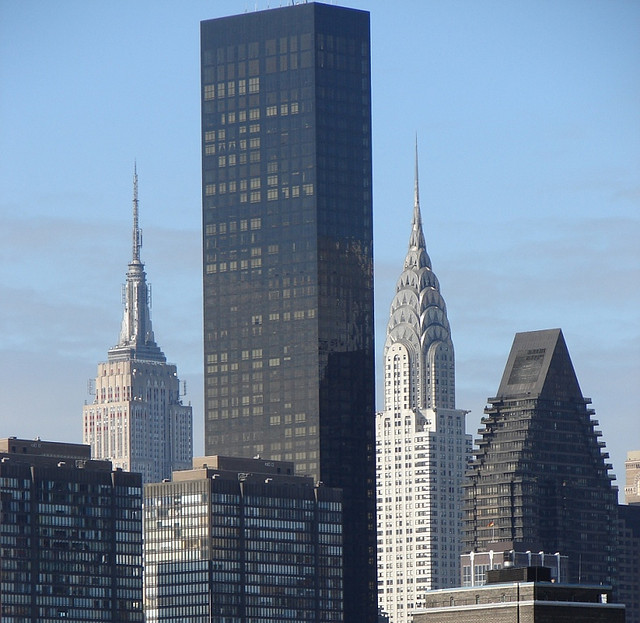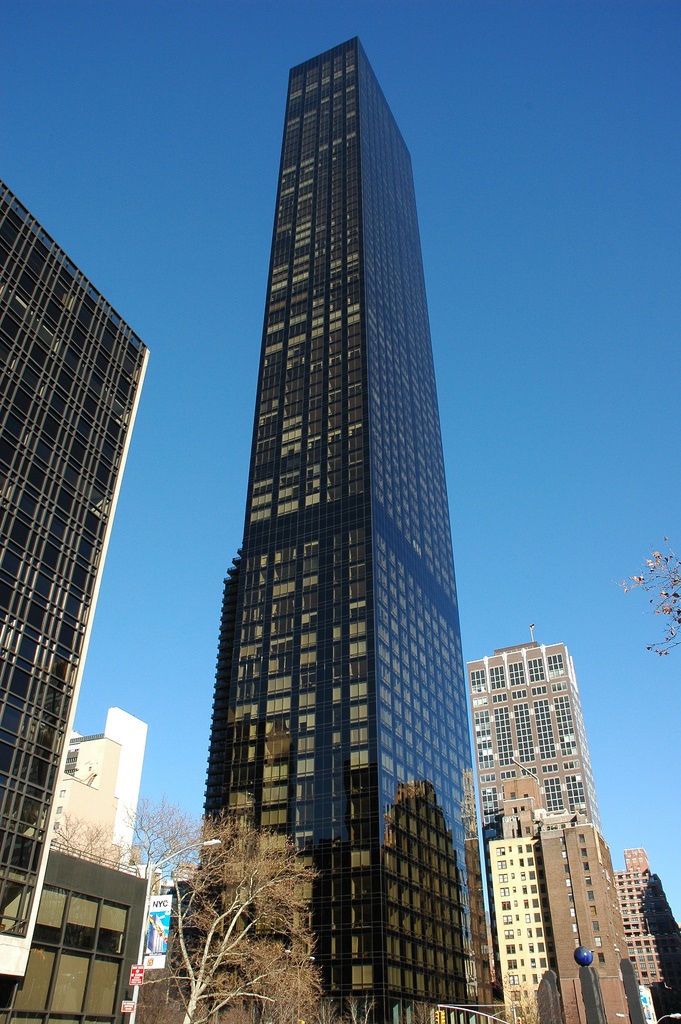 Presently, it's the tallest residential building in New York City. Mr. Trump bought the air rights of seven surrounding properties to build the majestic building that soars 863 feet into Manhattan's skyline. Construction costs for the project were approximately $3-400 million and the amenities and design most certainly reflect that.
Trump World Tower appears as a shining, bronze and black beauty of glass and is one of the slenderest towers in New York City. Built in 2001, its presence stands out among the charming, tree-lined neighborhood of Turtle Bay, named for a 40-acre tract of land that emptied into a bay of the East River in the early 1600s.
Residents have access to a public plaza along East 47th Street, surrounded by lush landscaping and their home entrance is a two-story marbled lobby. This is five-star living where the rich and famous frequent and live. Studios to four-bedroom apartments have imported marble in the baths, 10-16-foot ceilings, floor-to-ceiling windows, herringboned maple floors and top-of-the line appliances in the spacious kitchens. Penthouse apartments have 360 degree panoramic views of Central Park and Manhattan.
In 2003, the International Real Estate Federation (FIABCI) awarded Trump World Tower the "Best Residential Project in the World" for its superior design and amenities.
Five-star amenities at Trump World Tower include:
• 24-hour valet, concierge and doorman
• Lushly landscaped garden and courtyard
• Private spa and health club facilities
• Sixty-foot pool
• Private wine cellars
• Trump World Bar
• World-class restaurant, the Megu
Building description provided by Ilan Bracha
http://streeteasy.com/building/trump-world-tower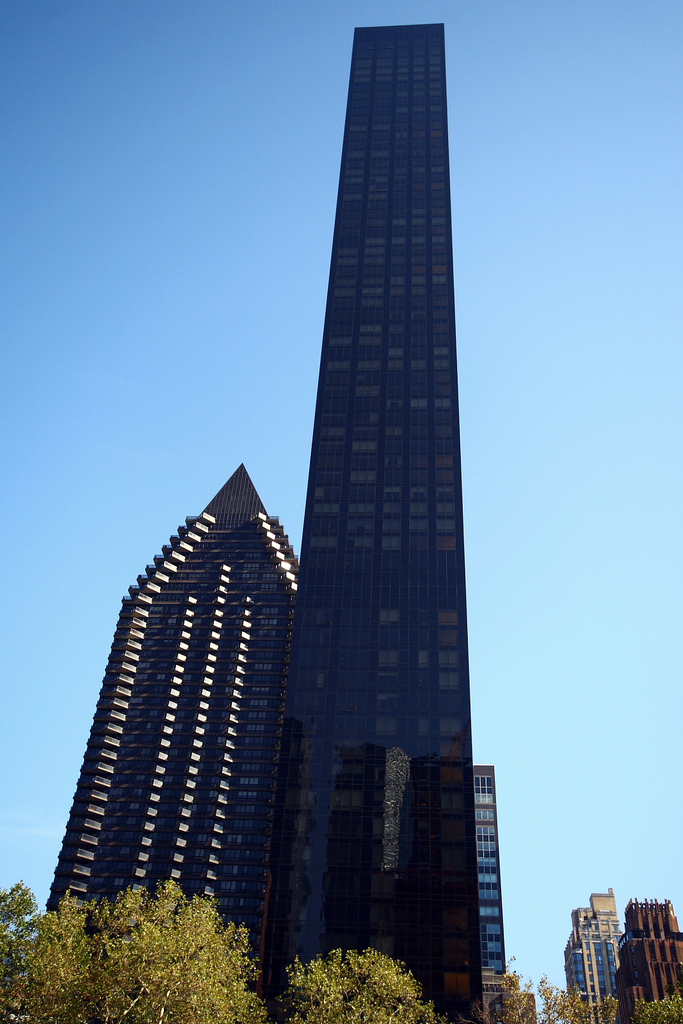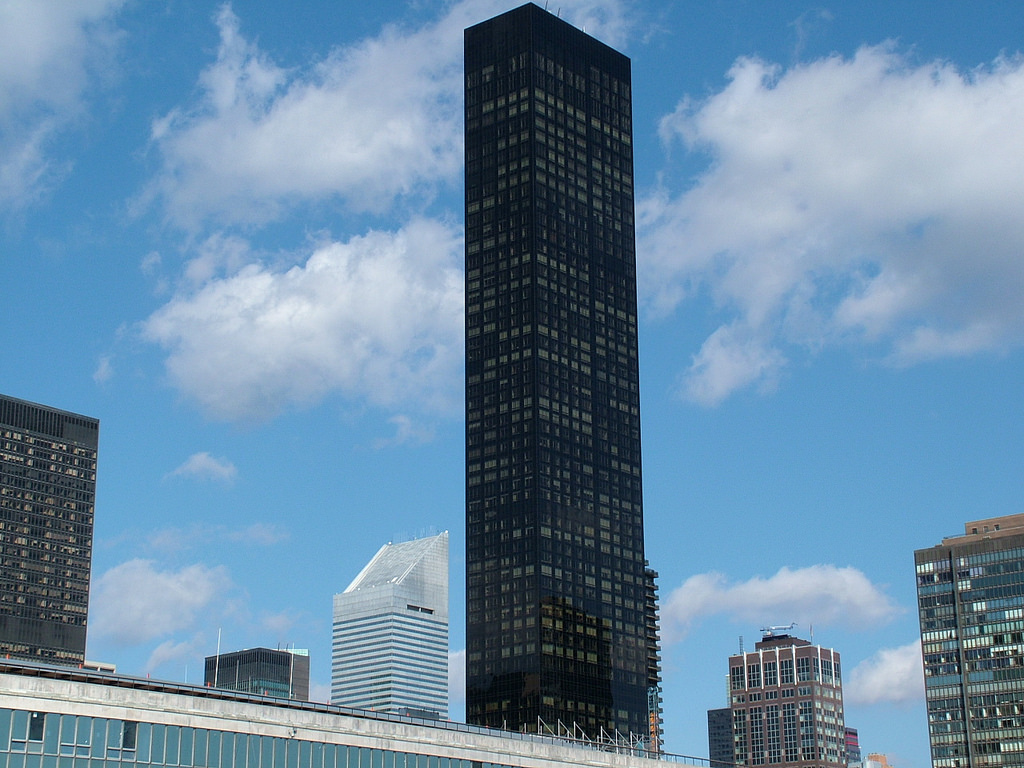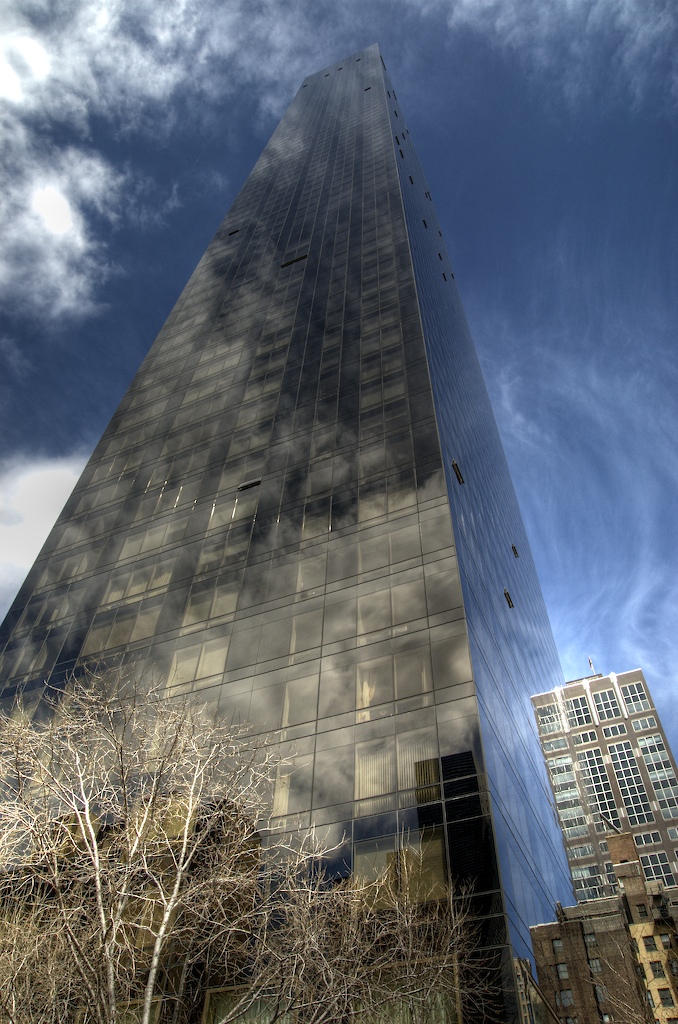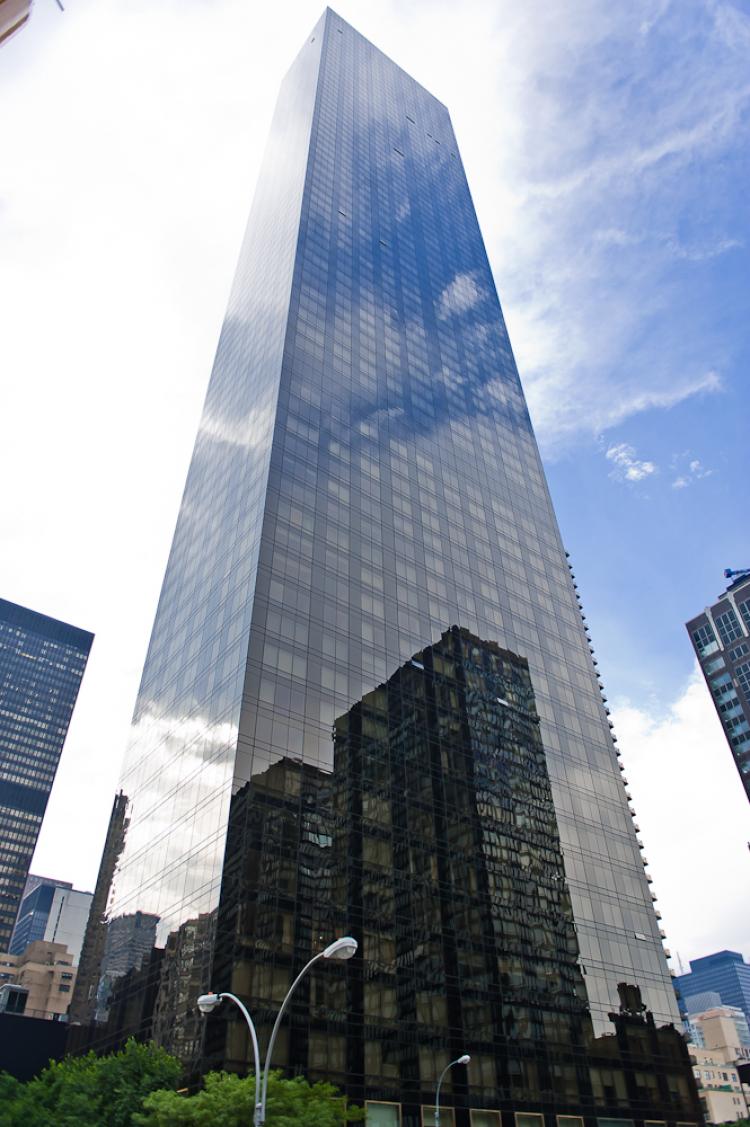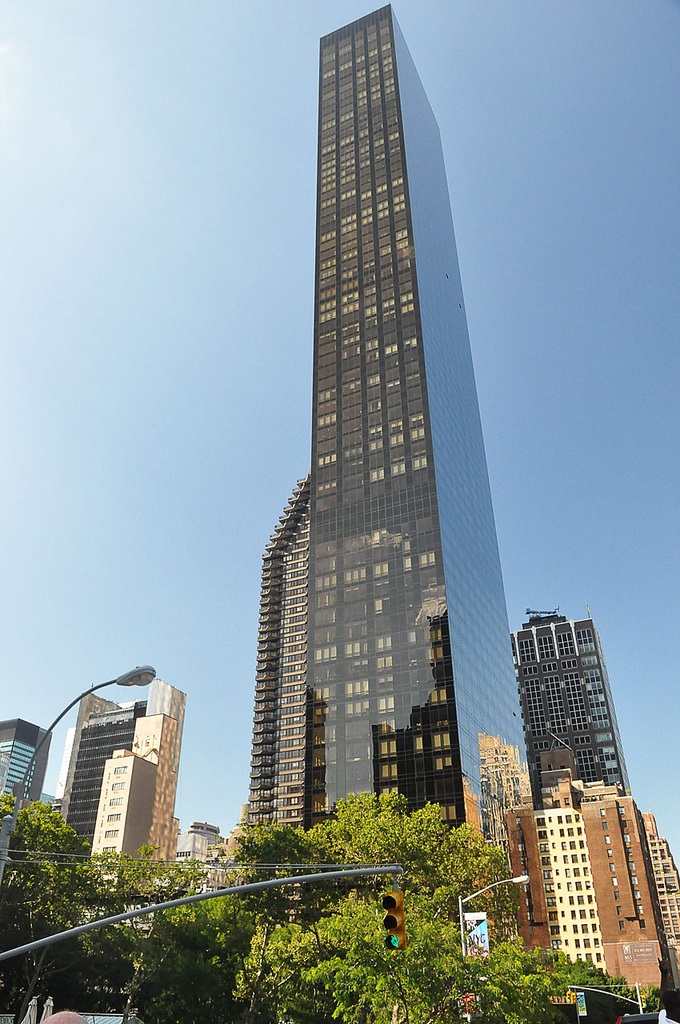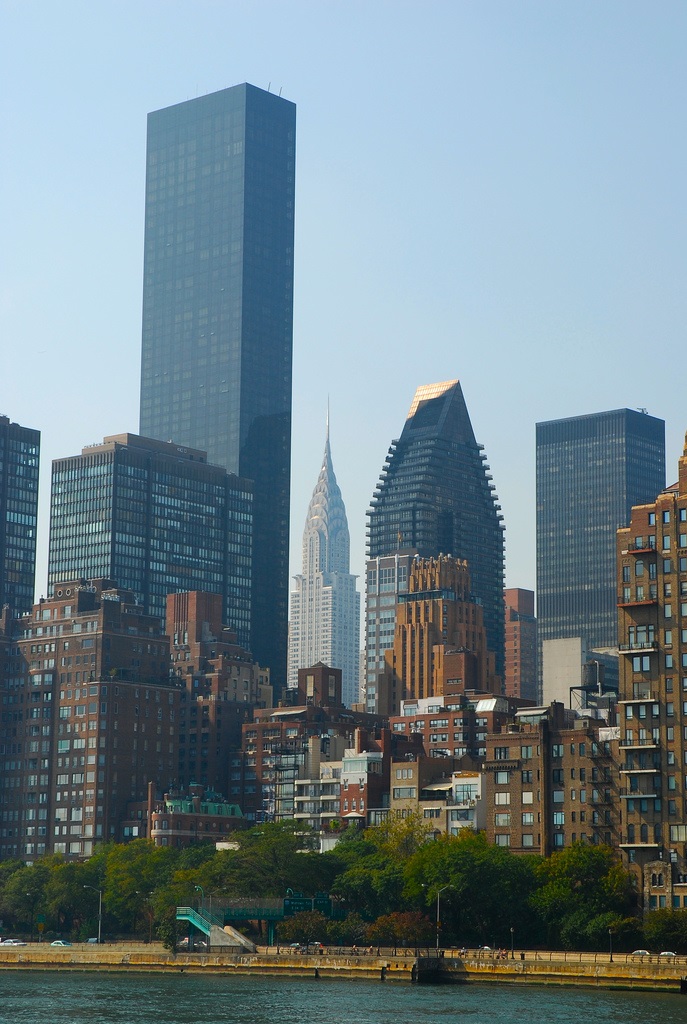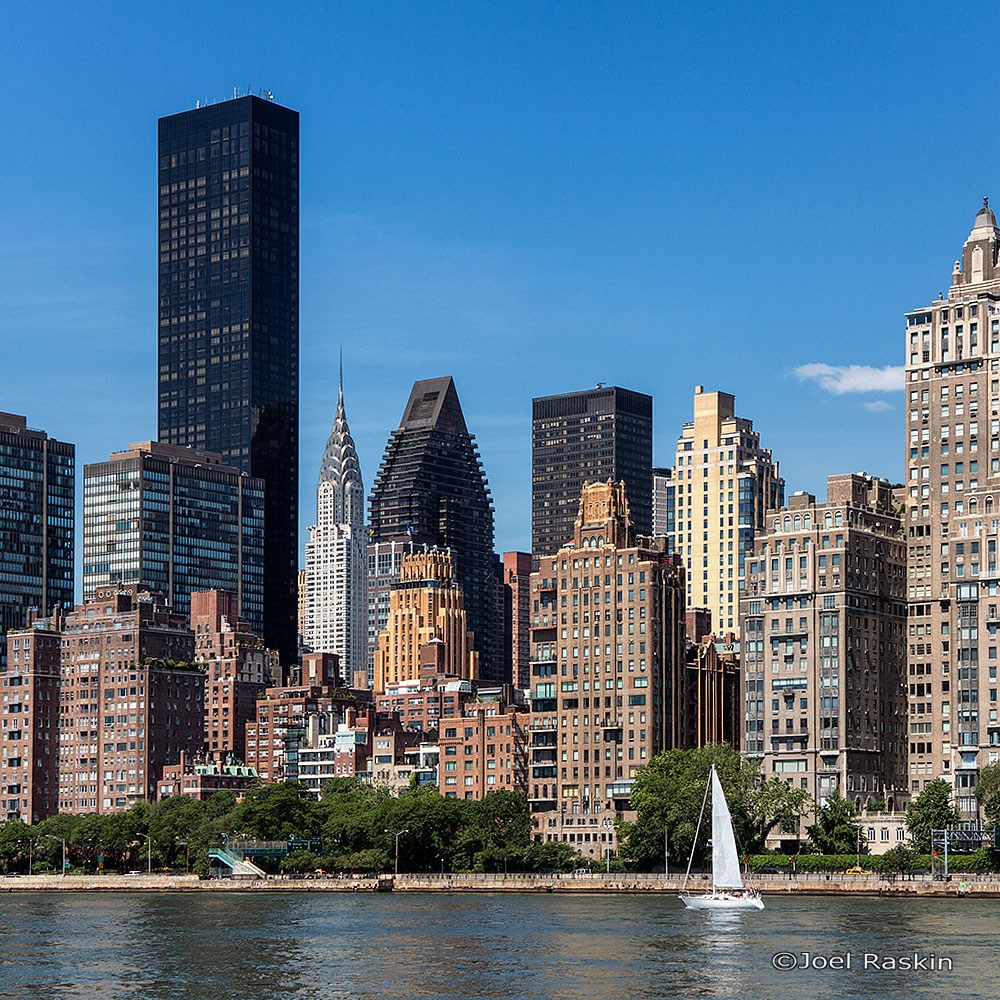 Rising majestically over midtown Manhattan, Trump World Tower's singular glass facade shines among New York's cityscape. Adjacent to the United Nations Headquarters and surrounded by lush landscaping with a public plaza along East 47th Street, our 90-story building offers residential condominiums that deliver incomparable luxury. Expansive layouts with floor-to-ceiling windows and superior amenities prompted the International Real Estate Federation (FIABCI) to award Trump World Tower as the "Best Residential Project in the World" in 2003. Oversized residences display river or city views, with amenities designed to rival the world's five-star hotels. Imported marble and the finest fixtures adorn each bath. Polished maple hardwood floors and granite countertops grace the dining and living rooms. Homes also include state-of-the-art technology for effortless luxury. With a private spa and health club, 60-foot pool, world-class restaurant, Megu and private wine cellar, home has never felt so refined.
http://www.trump.com/Real_Estate_Portfolio/New_York/Trump_World_Tower/Trump_World_Tower.asp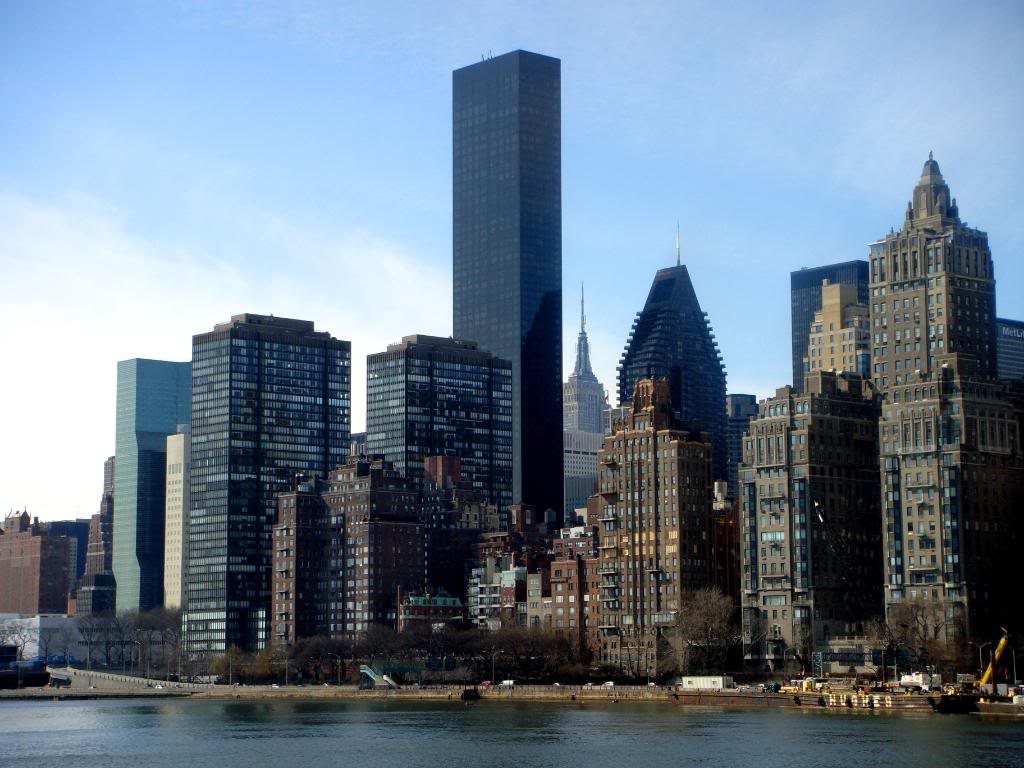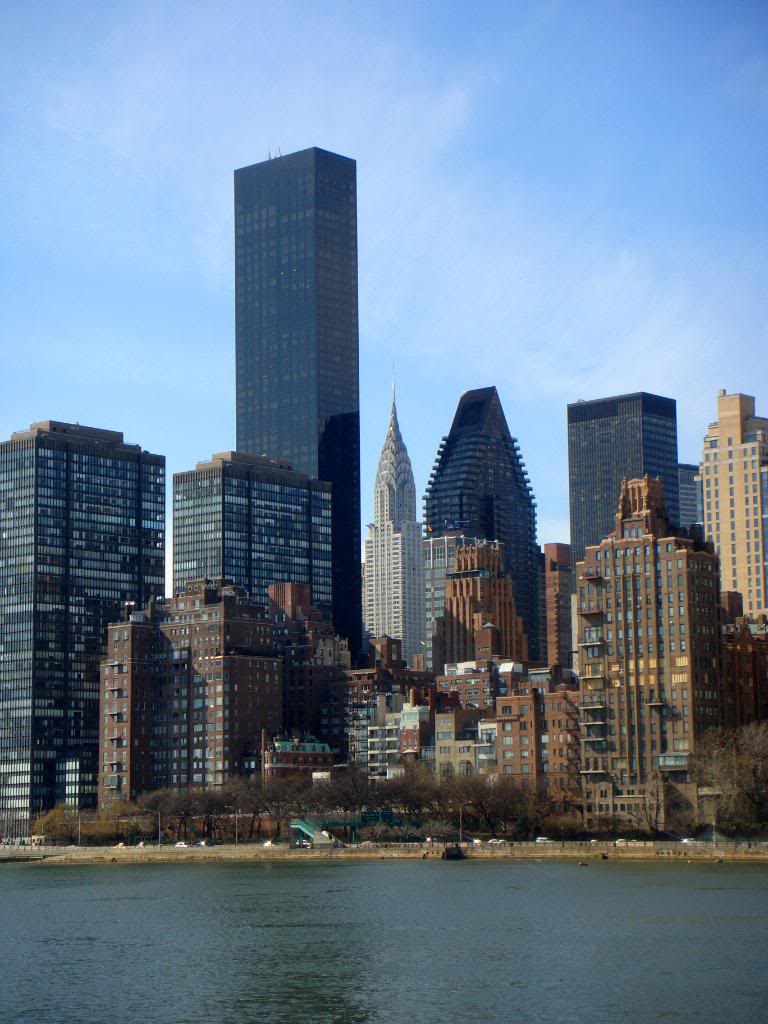 La Trump World Tower es un rascacielos residencial de lujo situado en Manhattan, Nueva York. Su construcción se inició en 1999 y se finalizó en 2001. La torre mide 262 m de altura y tiene 72 plantas. El arquitecto fue Costas Kondylis. Fue el edificio totalmente residencial más alto del mundo hasta la inauguración de la Tower Palace Three en Seúl y de la 21st Century Tower en Dubái el 2003 y 2004 respectivamente.
Famosos de la talla de Derek Jeter, Bill Gates, Sophia Loren y Harrison Ford, viven o tienen en propiedad un apartamento en este rascacielos.
http://es.wikipedia.org/wiki/Trump_World_Tower
http://en.wikipedia.org/wiki/Trump_World_Tower
http://www.skyscrapercity.com/showthread.php?t=11661