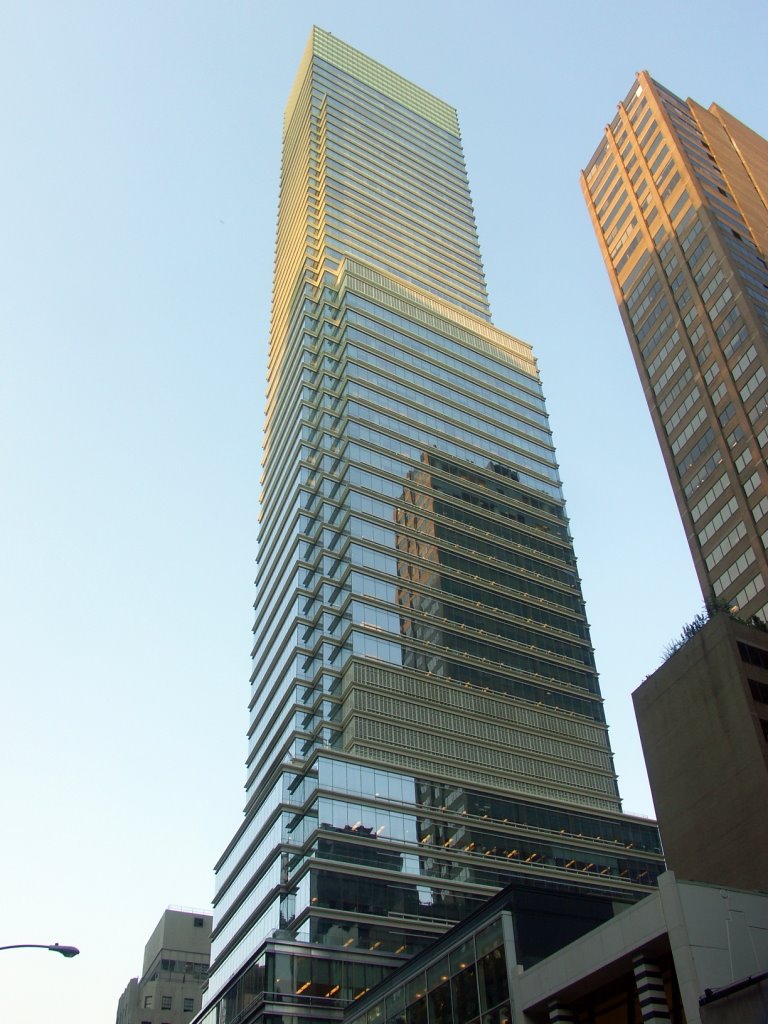 Voto:
Continente: América
País: Estados Unidos
Localización: Nueva York
Año: 2004
Estado: Terminado
Descripción:731 LEXINGTON AVENUE
In 2005, Vornado completed 731 Lexington Avenue, designed by Cesar and Rafael Pelli 1.3-million-square-foot, 56-story, mixed-use tower adjacent to Bloomingdale's in Manhattan. Hailed as "architectural bravura" by The New York Times, it is best known for its signature elliptical courtyard connecting 58th and 59th Streets.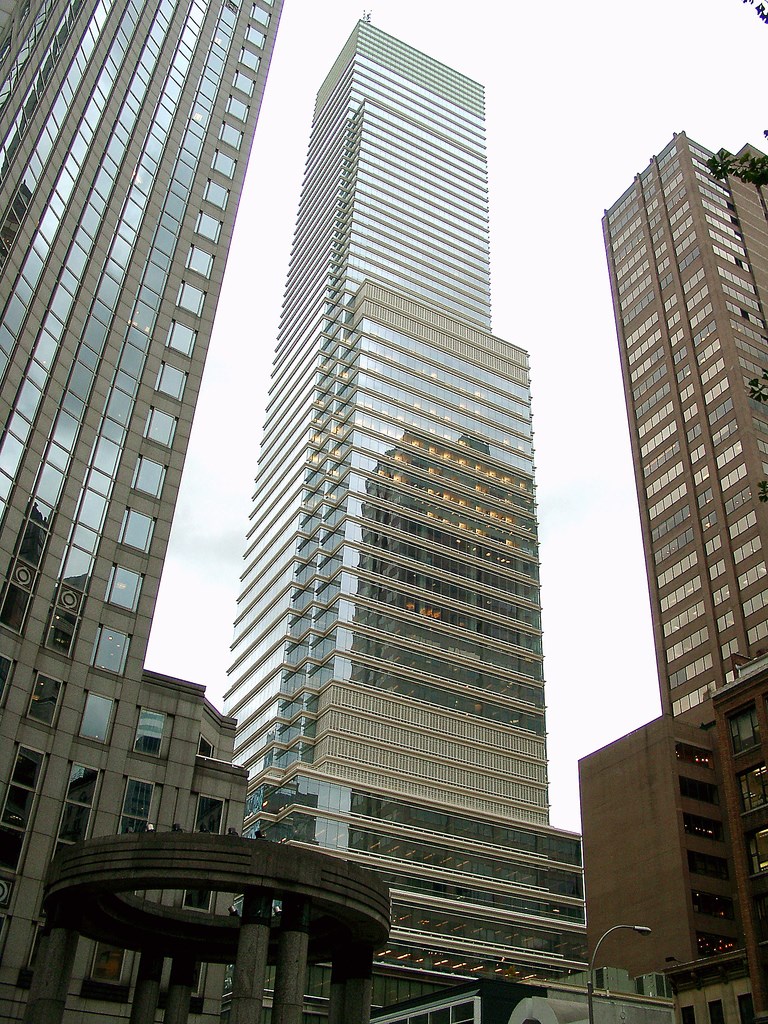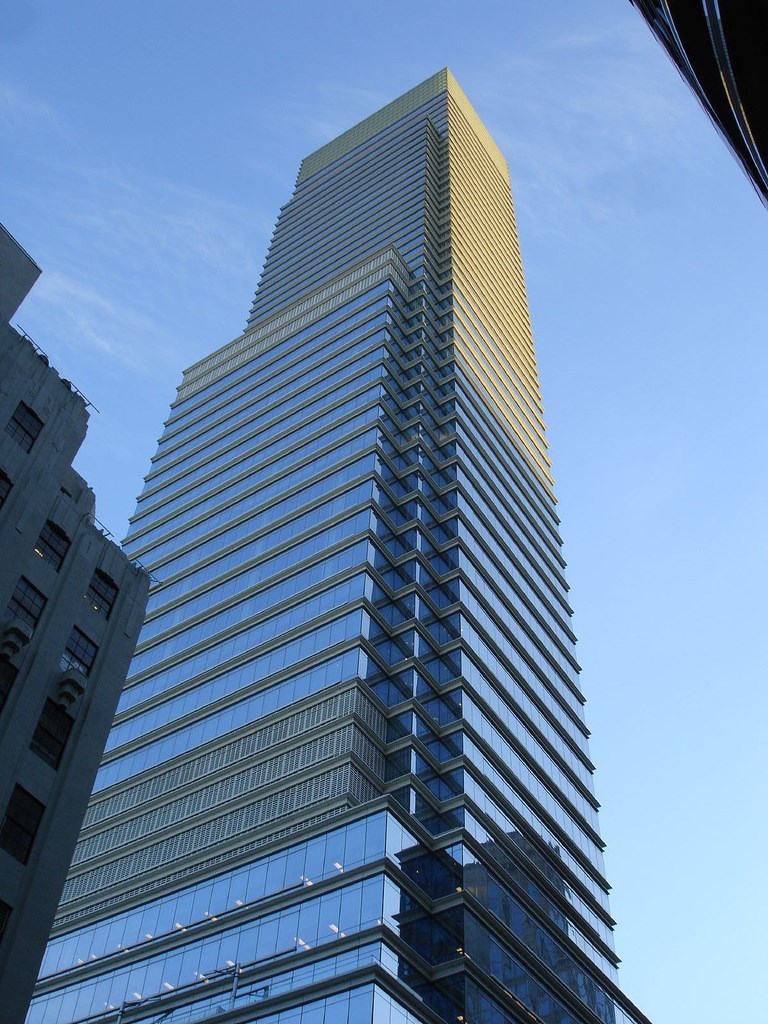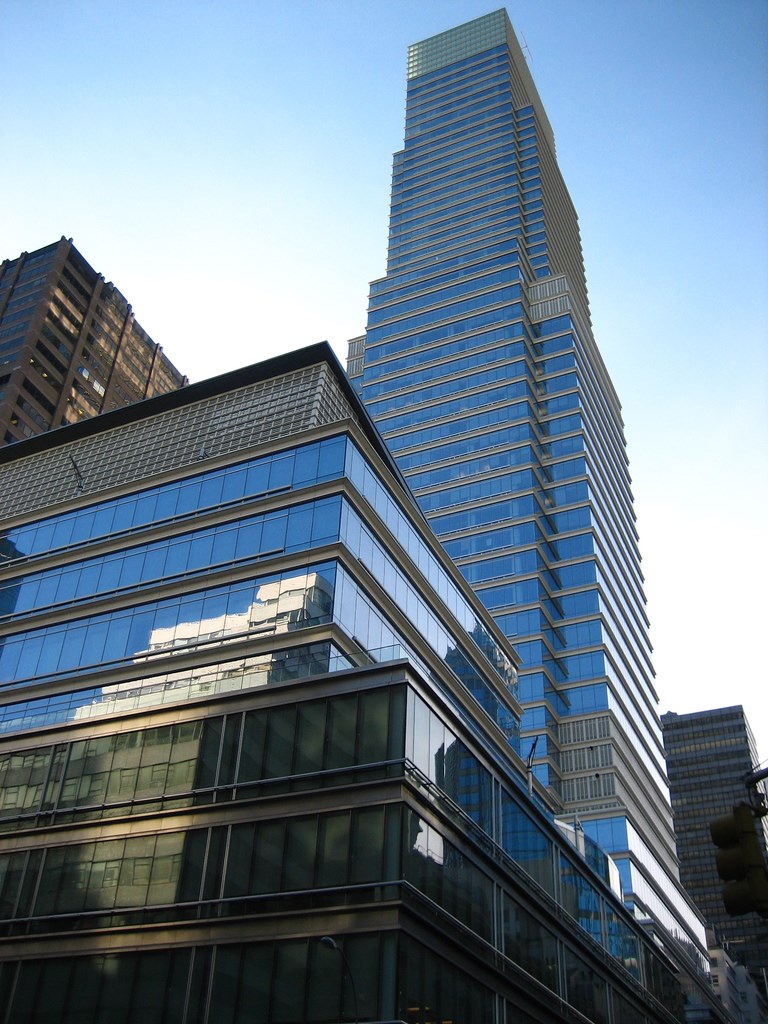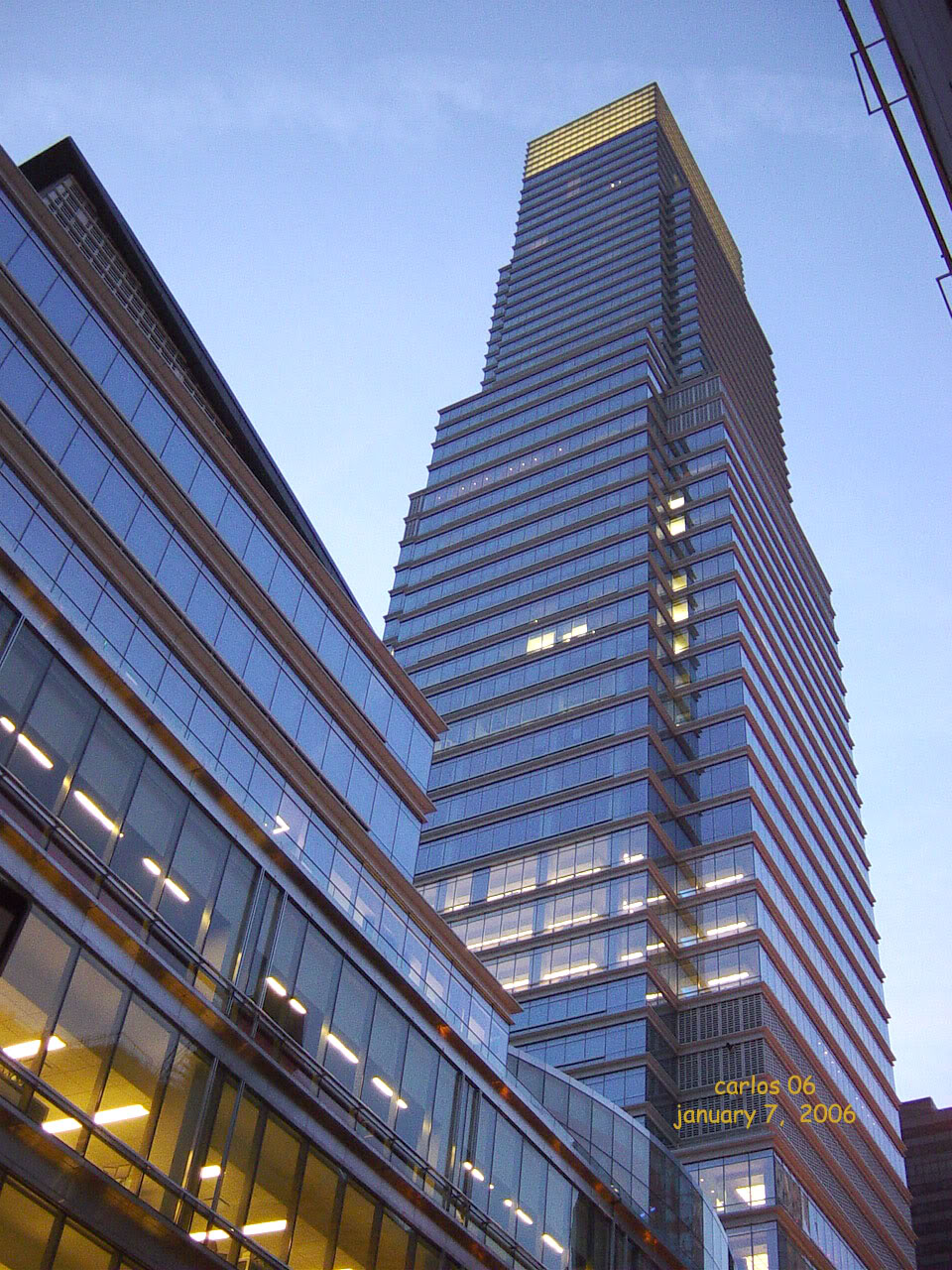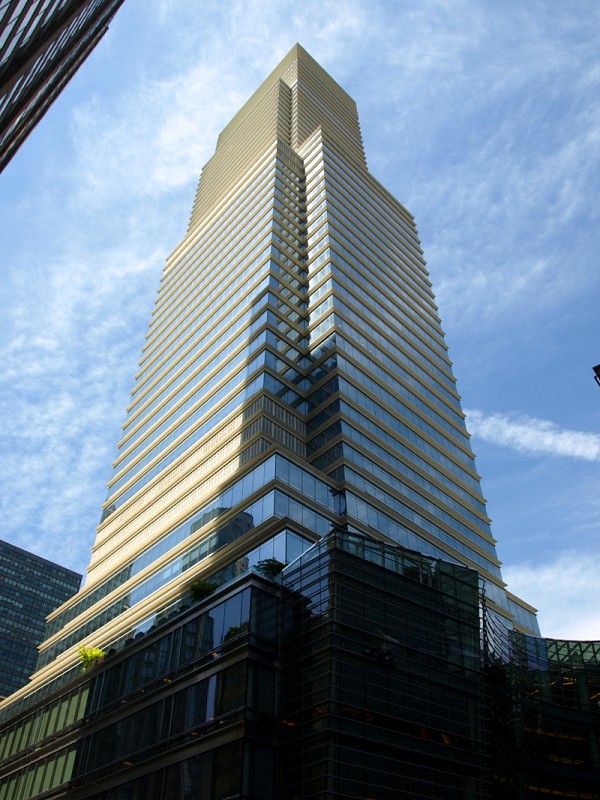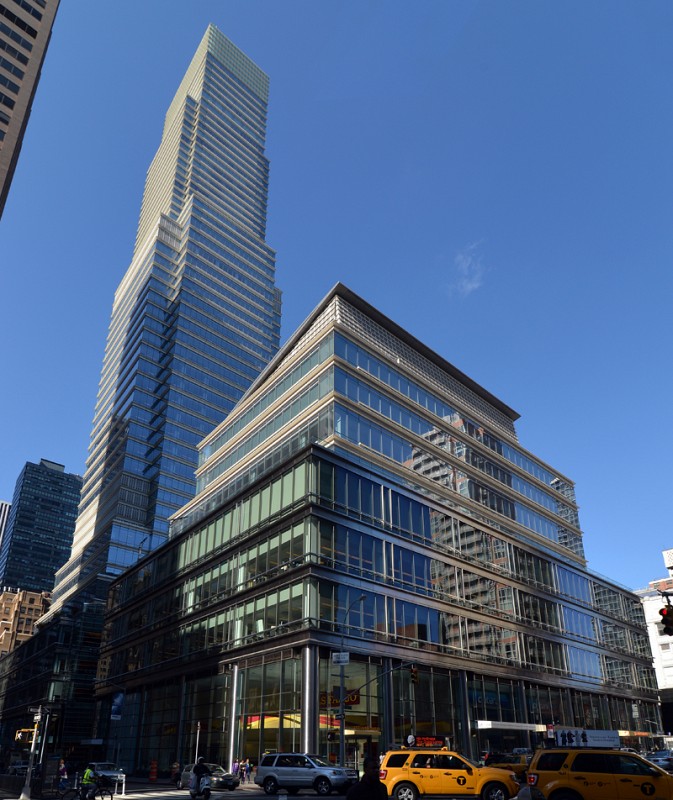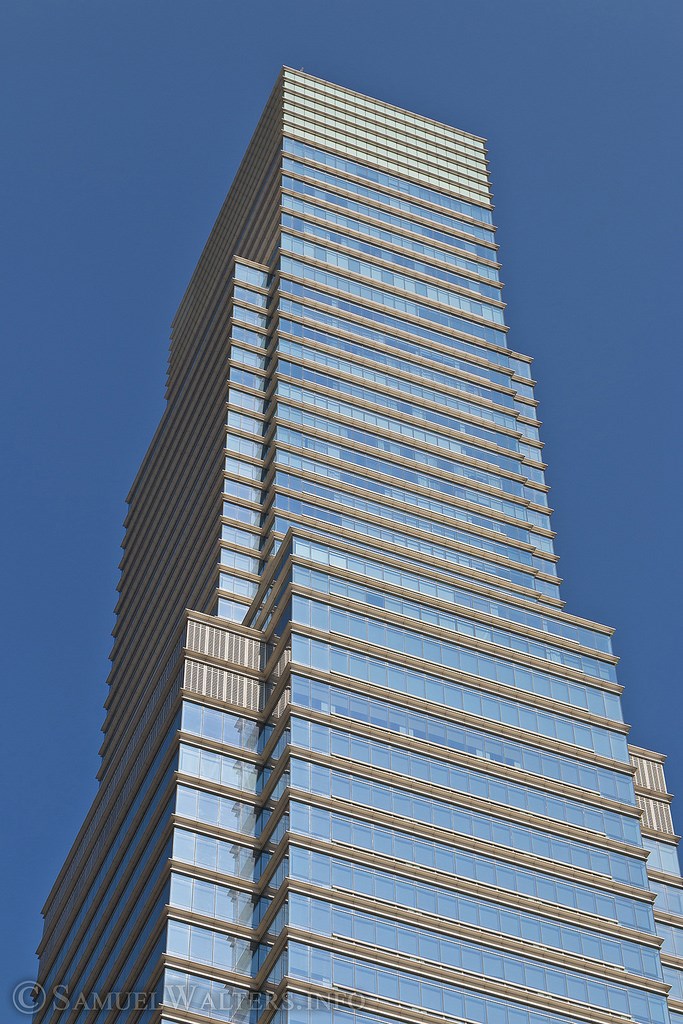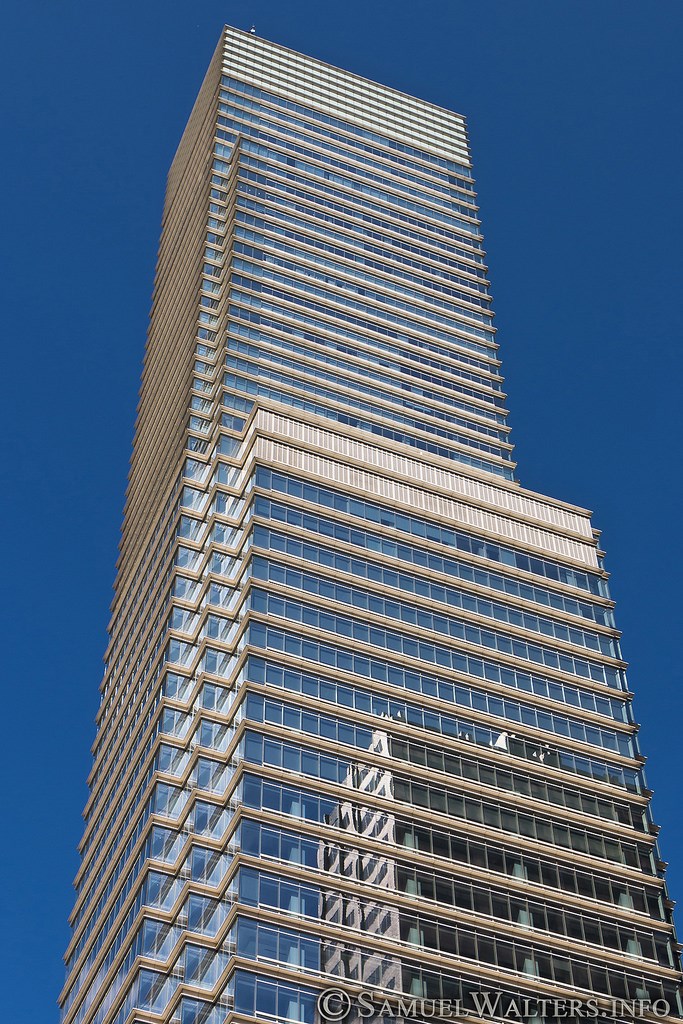 The building is the world headquarters of Bloomberg L.P. and offers approximately 250,000 square feet of multitiered, grand-scale retail presence. It is also the site of One Beacon Court, an exclusive collection of 105 high-value luxury residential condominiums, boasting spectacular views of Central Park and panoramic views of all of New York City. The building is also home to the world-renowned Le Cirque restaurant.
http://www.vno.com/office/property/731-lexington-avenue/3311642/landing
731 Lexington Avenue
A 2004 glass-and-steel design by Cesar Pelli & Associates, 731 Lexington covers the entire block bounded by Lexington and Third Avenues and 58th and 59th Streets. The building is known informally as the Bloomberg Tower after Bloomberg LP, which occupies 900,000 of its 1.3 million square feet. Vornado developed the building on the site of a former Alexanders department store after taking over the bankrupt chain; current retail tenants include the Home Depot and H&M. The top of the Lexington Avenue tower, from floors 31 to 55, houses 105 luxury condominiums, with residents including Beyonc_. -NE
http://therealdeal.com/new-research/topics/property/731-lexington-avenue/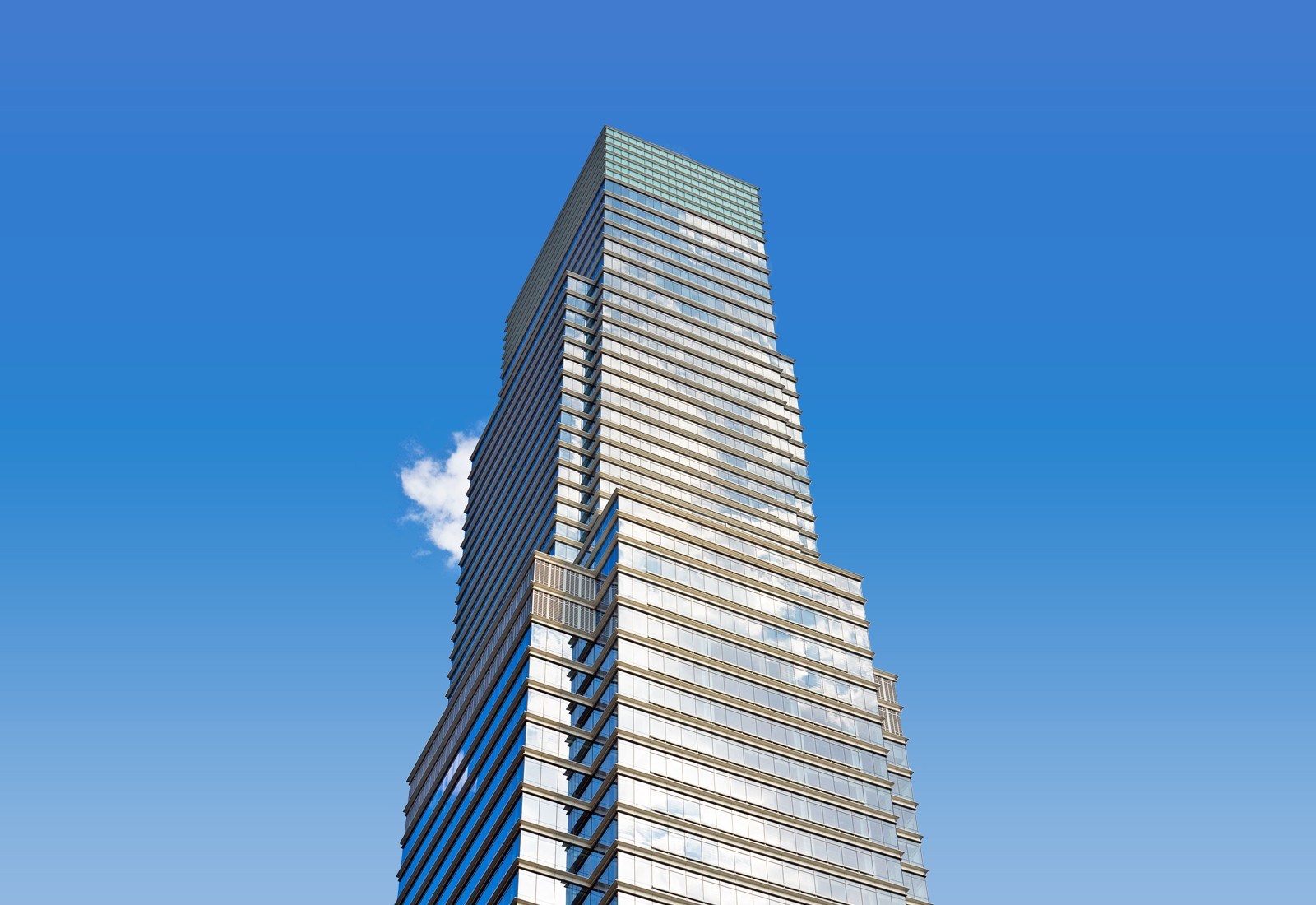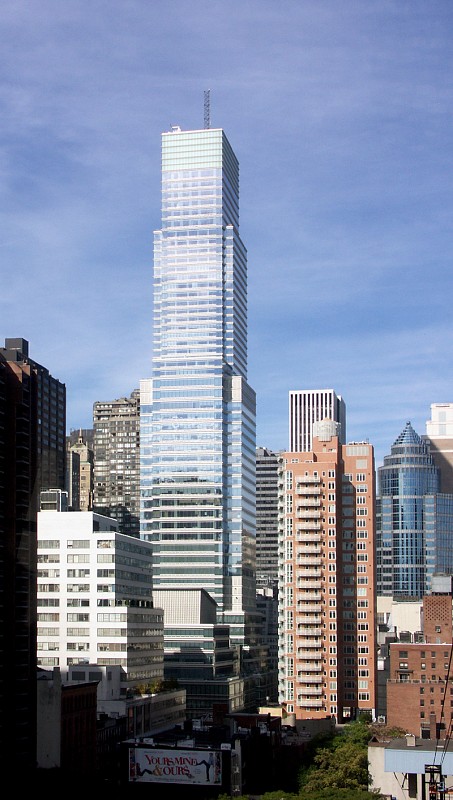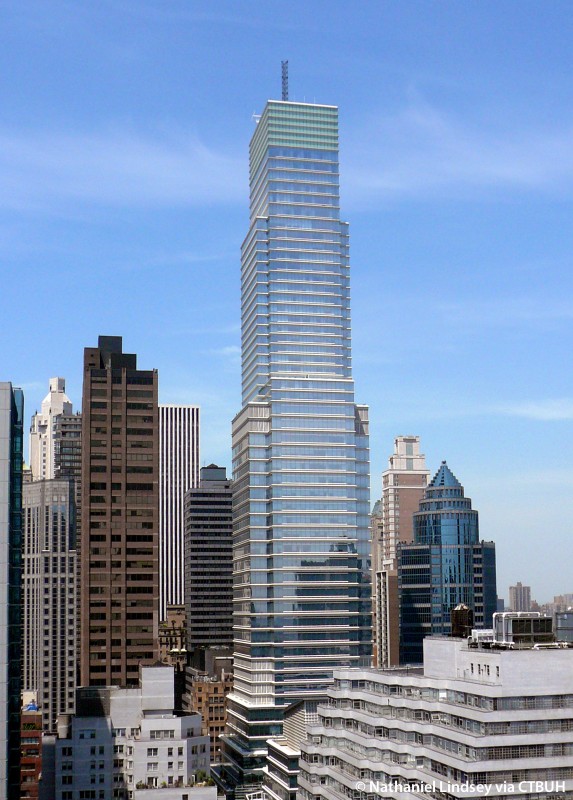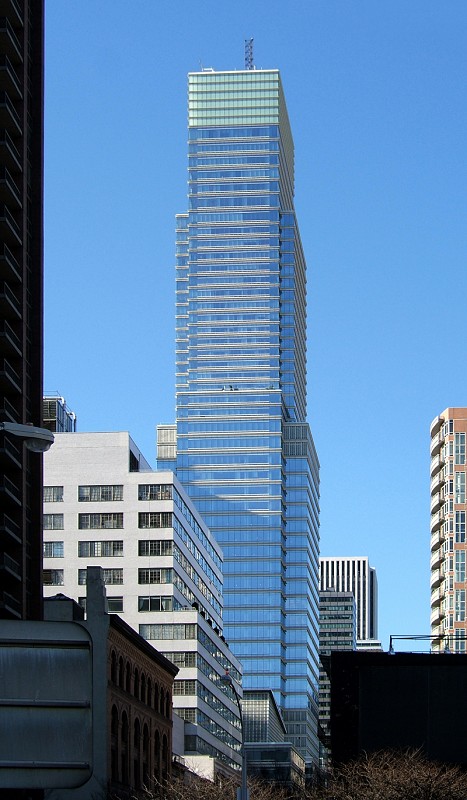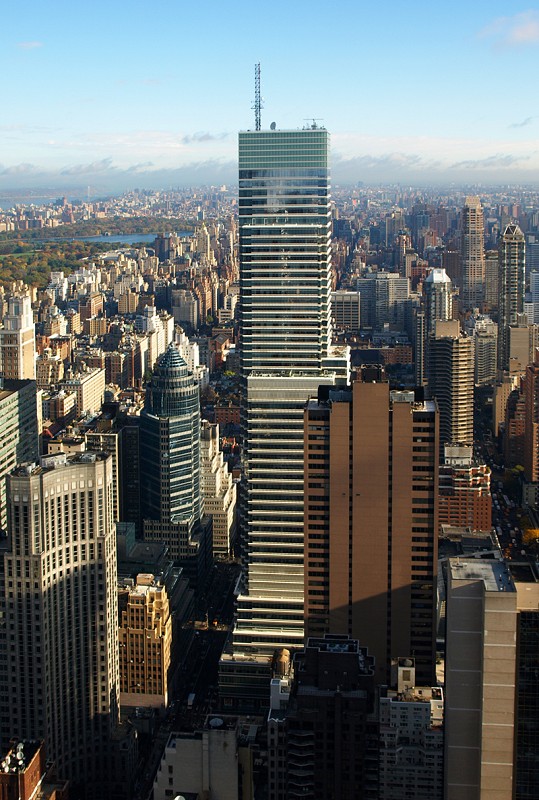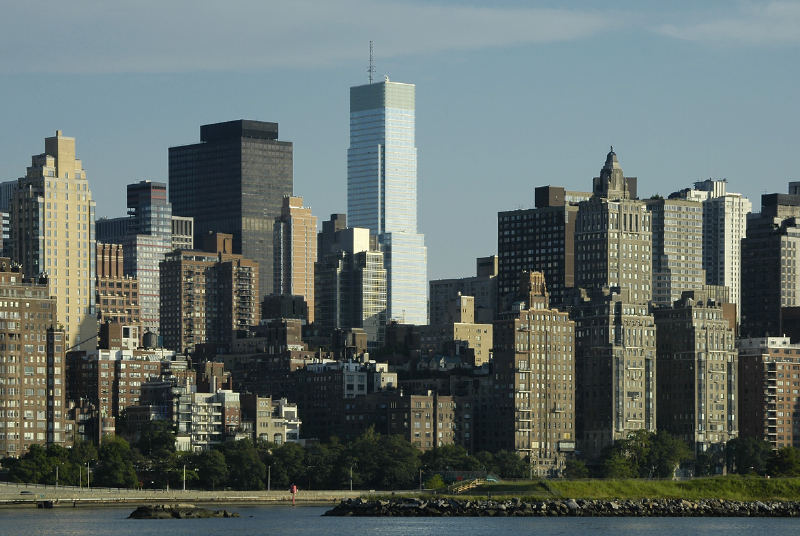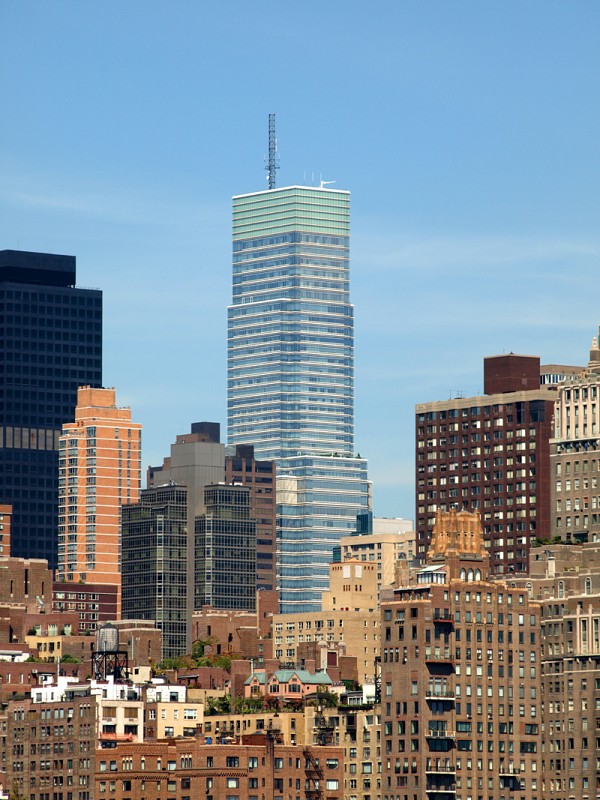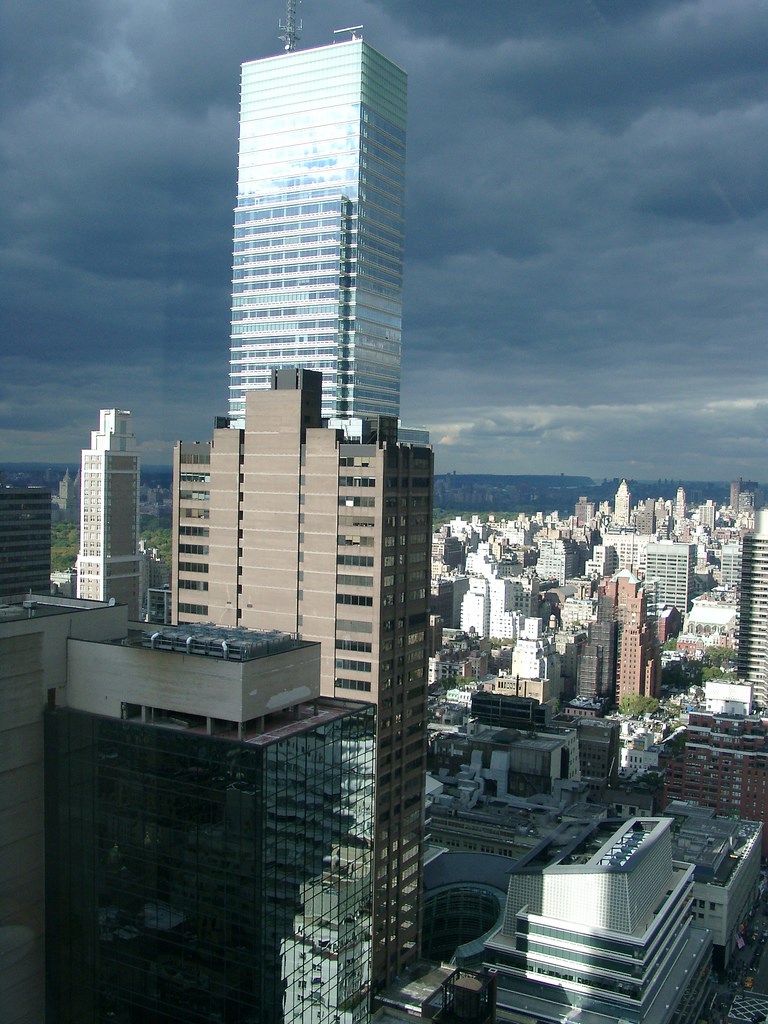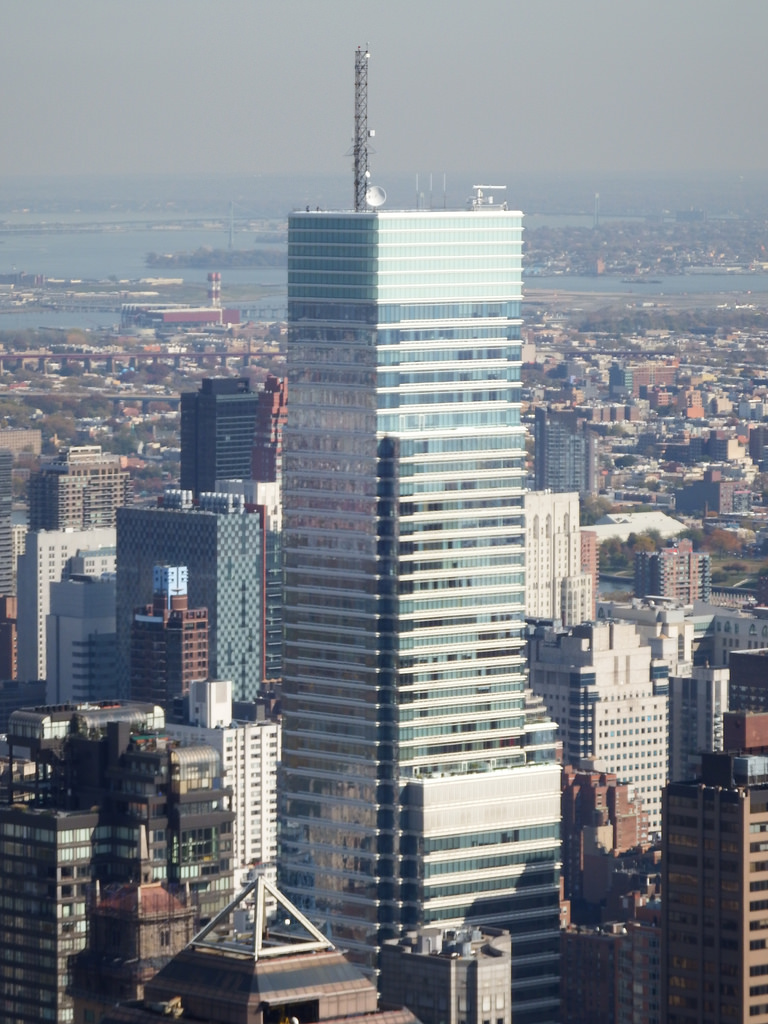 El 731 Lexington Avenue es un rascacielos situado en el East Side de Midtown Manhattan, Nueva York, Estados Unidos.2 3 Contiene la sede de Bloomberg L.P. y por tanto, a veces se denomina Bloomberg Tower. El edificio también contiene tiendas, restaurantes y 105 condominioss de lujo. Las residencias se conocen como One Beacon Court y tienen una entrada separada.1 Es el decimoquinto edificio más alto de Nueva York y el 46º más alto de Estados Unidos. Tiene 55 plantas y 246 metros de altura.
Situado en el 731 de Lexington Avenue, el edificio ocupa la misma manzana en la que estaban antiguamente los grandes almacenes Alexander's. Se construyó entre 2001 y 2004.
https://es.wikipedia.org/wiki/Bloomberg_Tower
http://www.skyscrapercity.com/showthread.php?t=234024